Slow Flowers Member Survey 2021, Part Eight
Click the "play" button above to watch our Q&A
Welcome to the concluding post in our eight-part weekly series about all the insights and themes from our 2021 Slow Flowers Member Survey.
Debra Prinzing joins in conversation with Karen Thornton and Niesha Blancas for a lively recap Q&A discussing some of the survey's findings that reveal much more about YOU, our members.
We also share many of the comments and questions that members wrote in response to two open-ended questions: What are the key ways in which you have found value in the Slow Flowers member benefits? and Do you have any other comments, questions, or concerns you'd like to share with Slow Flowers?

We recorded our Zoom conversation on January 14th and you'll want to watch. Karen and Niesha added so much to that session, but truly, Edd and Rami, Niesha's two cats, are the stars of the show! Since Niesha pointed out that she looks for images of your flowers with pets while curating the Slow Flowers Society IG feed, this will come as no surprise!
---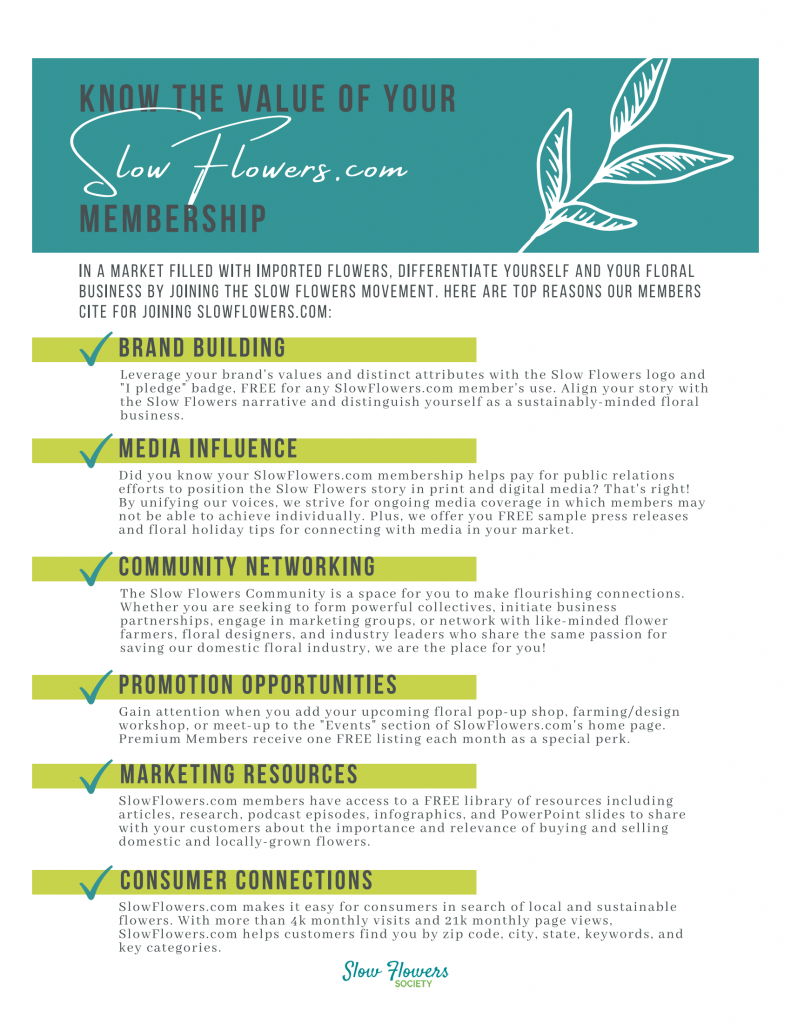 Read past Slow Flowers Member Survey Recaps by Topic:
Week One: Slow Flowers Member Demographics
Week Two: Growing and Sourcing Flowers
Week Three: Hardgoods and Mechanics
Week Four: Causes Climate and Challenges
Week Five: Favorite Flowers, Color Palette Preferences and Design Aesthetics
Week Six: Member Predictions: Emerging Shifts and Themes in my Floral Enterprise in 2021
Week Seven: Predictions About Customer Buying Patterns
---