Unprecedented Participation!
For the past several years in the fall, we've posted Member Surveys to seek your input and responses to a wide array of topics affecting the Slow Flowers community. The insights gained have helped to inform our Slow Flowers Floral Insights & Industry Forecast for the coming year.
For the 2021 survey, conducted during the month of October, your response was both comprehensive and in-depth. Our survey included some of those typical box-checking questions and a number of open-ended questions seeking your thoughts on important themes and topics. Participation logged in at an all-time high, with 216 completed surveys, triple last year's 69 responses! That's 26% of our membership, slightly higher than industry average for external surveys. THANK YOU all for your continued engagement!
Our Youngest Fan!
As a thank you for taking the time to complete the Survey, we sent all participants who shared their contact information a 7-x-1 3/4 inch Slow Flowers Society bookmark, custom-made for us, complete with tassel. We've loved seeing you post the bookmark on social media, but Sylvia Lukach of Cape Lily Floral Design gets the prize for sharing this photo of the gift with her sweet new baby, Olle!
Slow Flowers Summit Winner!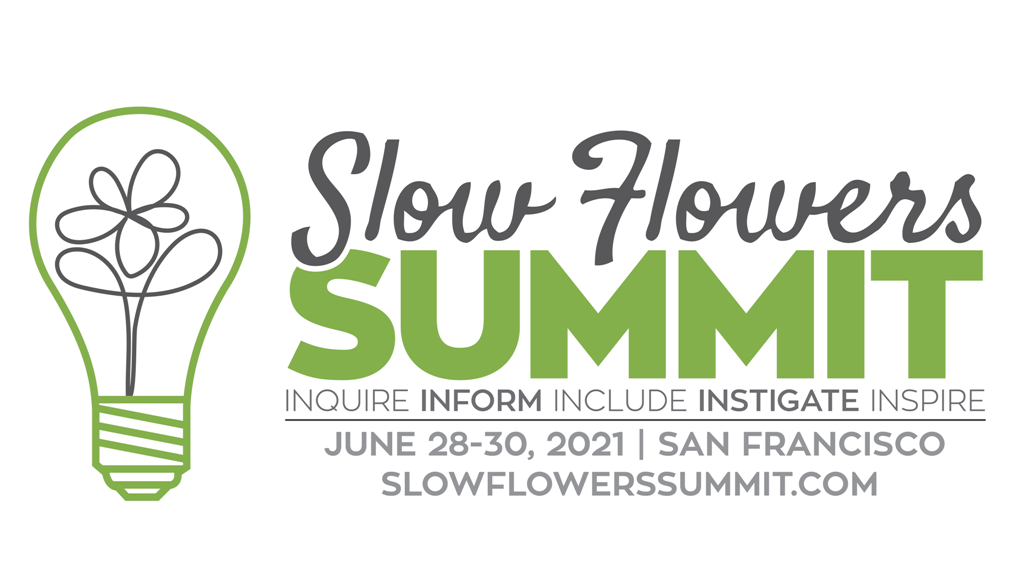 Congratulations to Amy Stoker of Lucky Bee Cut Flowers in Longmont, Colorado! Her name was drawn from all Survey participants and she wins a full registration to the Slow Flowers Summit 2021!!!
Meet Our Members
Member Benefits Ranked
Membership Value
How Slow Flowers is Rated
We're Listening . . .
---
Coming Up . . .
During December and January, we'll share more Survey Insights, digging deeper to share feedback from Slow Flowers Members and provide our analysis on the following topics:
December 4th: Growing and Sourcing Flowers
December 11th: Hardgoods and Mechanics
December 18th: Causes, Climate and Challenges
December 25th: Color Palette Preferences & Aesthetics
January 1st: What emerging shifts or themes do you anticipate in your floral enterprise in 2021?
January 8th: Predictions about Customer Buying Patterns
January 15th: Q&A with Debra Prinzing addressing member questions and comments