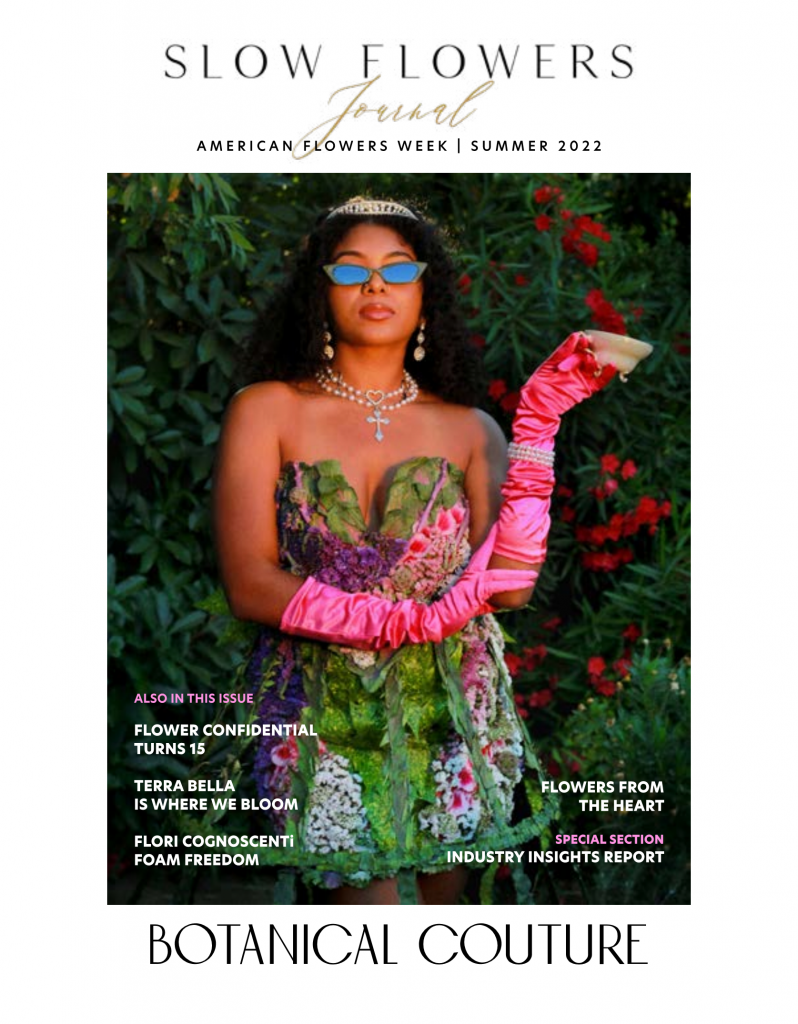 In conjunction with our American Flowers Week 2022 campaign, Slow Flowers Society and its publishing partner, BLOOM Imprint, released a special digital issue of Slow Flowers Journal, available for free download. The Summer 2022 edition features this year's inventive and innovative botanical couture collection of eight wearable floral ensembles designed with iconic American-grown botanicals.
Slow Flowers Journal Digital Edition debuts with the Summer 2022 Issue and its "Botanical Couture" theme, followed by quarterly issues in Summer, Fall, and Winter.
Led by BLOOM Imprint's editorial director (and Slow Flowers Society founder) Debra Prinzing, and creative director Robin Avni, our quarterly magazine is tailored to flower-farmers, floral designers, and gardening consumers who have embraced the floral lifestyle.
SFJ delivers news, features, profiles, columns, and essays — and beautiful photography — to shine a light on the Slow Flowers Community. Our subscription is free to Slow Flowers Members as a benefit.
Click Here to read the Summer 2022 issue: Slow Flowers Journal