Slow Flowers Member Survey 2021, Part Seven
Do you anticipate changes in customers' buying patterns in 2021?
Yes: 73.68%
No: 26.32%
---
Let's learn more:
Many of you wanted to elaborate on your "yes" or "no" responses to the simple question that asked whether 2021 will bring new consumer behavior. WE are all consumers, too, so it's understandable that personal emotions and professional hunches are intertwined. As you read further, you'll note that we have categorized the comments!
Smaller weddings
People who downsize will be more willing to splurge on florals for weddings, but overall revenue will go down due to cancellations or downsizing
I think there will be a lot more weddings – on top of the everyday/special occaision arrangements that are being ordered. I also think people want to bring more flowers into their home and are getting into floral design as a hobby
I believe big weddings are a thing of the past and we will continue to get endless inquiries for elopements! I don't foresee demand for everyday flowers to drop anytime soon.
I'm expecting more local, intimate weddings
I'm anticipating a continuation of smaller weddings with a mix of larger events due to the high unemployment we are experiencing. That said, many of our new inqiries for 2021 are coming in with healthy flower budgets so that is encouraging
I believe our larger wholesale accounts will pick up again as wedding are being scheduled for 2021
We hope to see more demand (we are still new enough that our following is growing) and we expect to see some pent up demand from postponed weddings
Micro weddings, no galas, overall scaling back
Lower budgets for everything
I think if we are able to celebrate safely next year, it will be a HUGE year for wedding and event florists with a lot of pent up demand
Weddings will resume
I doubt that weddings and events will be back up to pre-covid levels in 2021
There is still so much uncertainty. I anticipate 2021 weddings to be smaller than before Covid and our need to be flexible as an industry
I think weddings may be smaller
I see a decline in large events coming and people going back to smaller more intimate events
I feel wedding will be the same size or smaller. I think the pandemic really made people rethink the huge wedding "shows" they have become
Fewer weddings and events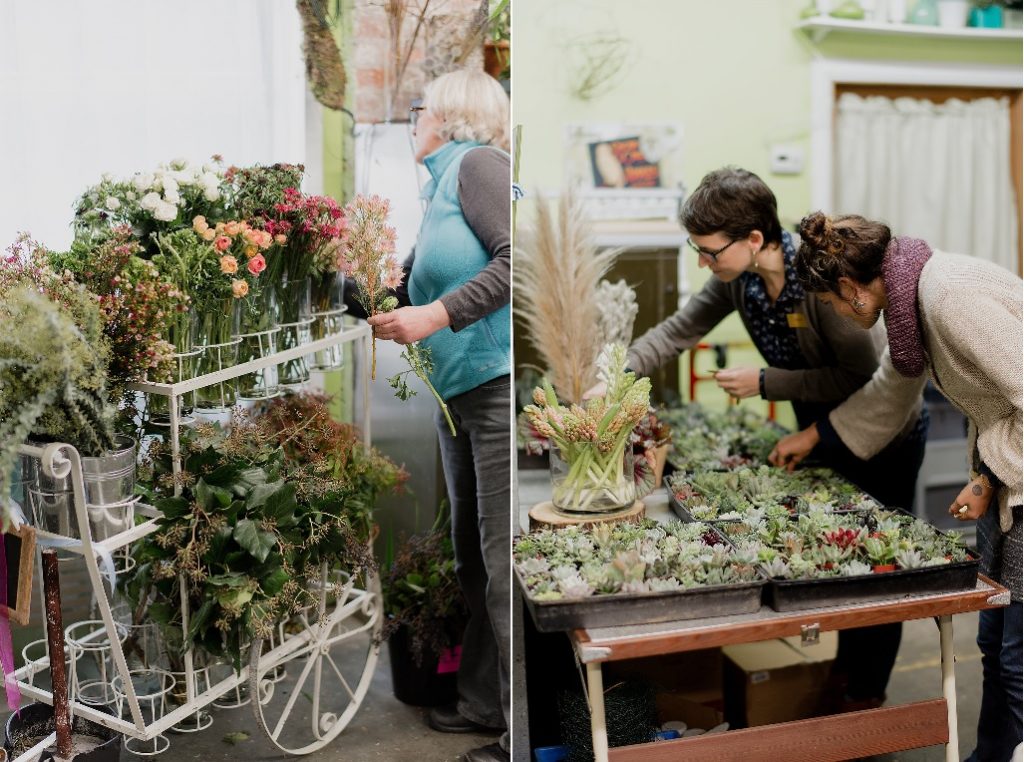 General consumer behaviors
Reduction in overall spend, more price sensitivity
We saw a large increase in florist purchases. Our wholesale markets are mainly internet-based and (we) saw an increase in companies reaching out to source from our farm
I think the locally grown flowers have had a much bigger impact this year since wholesalers were not able to get their products in and florist were calling me desperate for product, especially during Mother's day
Everyone is still figuring it out
People want more flowers!
Increased purchasing
More local and more of it!
I believe local will become more desired.
Cautious spending
More local product
Everything is ever-changing
Less everyday flower purchases as things "normalize"
Things are not going to be back to normal in 2021. People talk as if they will be, but I don't think so
More retail customers buying local
I think locally grown flowers got a lot of interests this year and I think it will continue next year
I imagine economic impacts may settle in further and am prepared for a slight decrease in farmer's market sales and potentially more wedding postponements. honestly the election result will possibly change things
More online transactions
More local
More events once things open up
I expect them to become more budget conscious
Possibly, I guess, if 2021 is as emotionally dismal as 2020. Flowers brings smiles and happiness in times when we need it most
People are buying local and I think it will continue
I believe customers will seek out more locally grown products
Trending towards houseplants, I predict will continue
Consumers may start treating themselves with fresh flowers, and supporting locally owned and sourced businesses
I'm afraid of buyer fatigue re: flowers
More natural, sustainable
I think people will be more oriented towards decorating their living spaces. Also, gifting flowers to loved ones
The hope is that more people will also purchase local
People have been buying local so I expect this will continue into 2021. Covid is here for the year I'm sure
Work-from-home becomes normalized and interest in gardening/flowers/natural world grows
More thoughtful spending due to economic fragility
Potentially buying less and wanting more local products
I anticipate that things will get better and customers will purchase more in 2021
Increased interest in purchasing local product
More local!
I think flowers will become more important to keep in your home while we are inside
More cautious buying, recovery from a most awful 2020. More concern for small businesses in their community
More local flowers! A desire for more beauty and positivity
If covid continues to disrupt our lives, I expect that doorstep delivery and demand for flowers will increase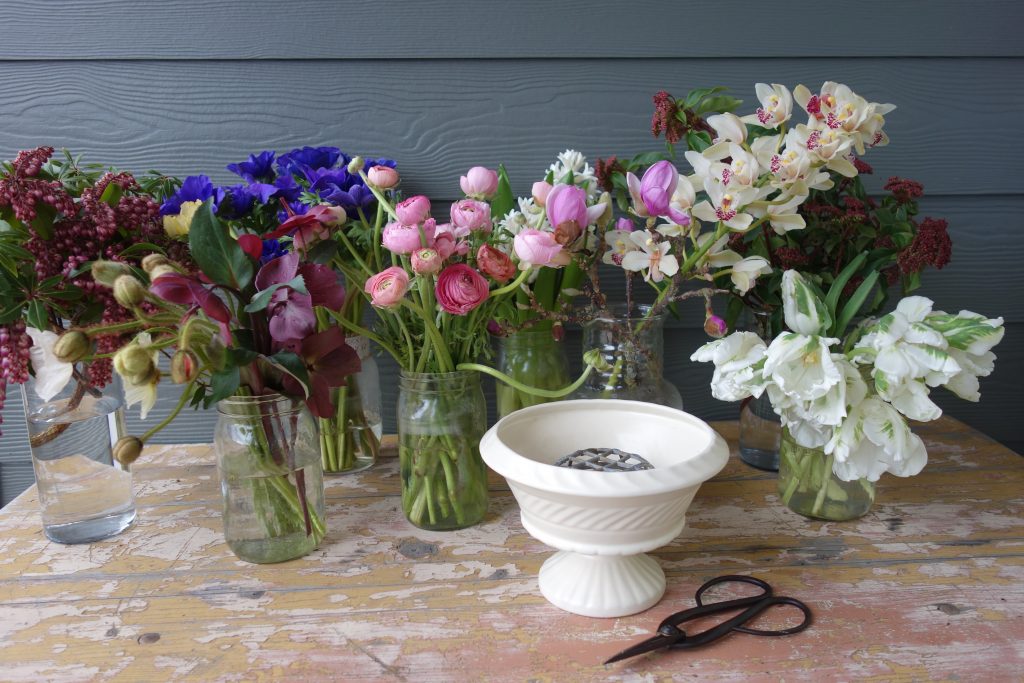 My floral business
Continuing poor economy here will mean reduced purchases for my business
I had high demand during Covid and gained new customers in the process
Our business grew a lot this year – I doubt it will happen like this next year
On-line ordering a must
Anticipating things opening up more or adapting better if there are closures
I think more people will want the option to purchase online
Florists want local product
Not sure how the economy will be doing
I think the pandemic will be with us for a while
It will depend on if closures have to take place again, what competitions goes out of business, what has to be rescheduled, what jobs are lost effecting disposable in come
Farm connections
I see subscription growth in the future as more people continue to stay home
More customers want to visit the farm and take in person workshops
They like on-farm
---
What is the takeaway for YOU?
Flowers and plants matter — connect your customers with the idea of "Floral Wellness" and the mental, physical, psychic and aesthetic benefits of your flowers.
Make it easy for customers to buy from you! Online options are a must.
Be adaptable — have offerings and options at all price points.
Create experiences. Consumers need an escape from their pressures and stresses. Bring them to the farm or bring the farm to them.
Communicate your story. You cited the term "local" more than any other theme for 2021. Tell that story of you, your flowers, your sources and your beliefs! Connect yourself with our Slow Flowers Message and branding.
---
Read past Slow Flowers Member Survey Recaps by Topic:
Week One: Slow Flowers Member Demographics
Week Two: Growing and Sourcing Flowers
Week Three: Hardgoods and Mechanics
Week Four: Causes Climate and Challenges
Week Five: Favorite Flowers, Color Palette Preferences and Design Aesthetics
Week Six: Member Predictions: Emerging Shifts and Themes in my Floral Enterprise in 2021
---
Coming Up . . .
On January 15th, join our final recap covering the 2021 Slow Flowers Member Survey, with a Q&A conversation with Debra Prinzing and the Slow Flowers Team, as well discuss member questions and comments to share with you.