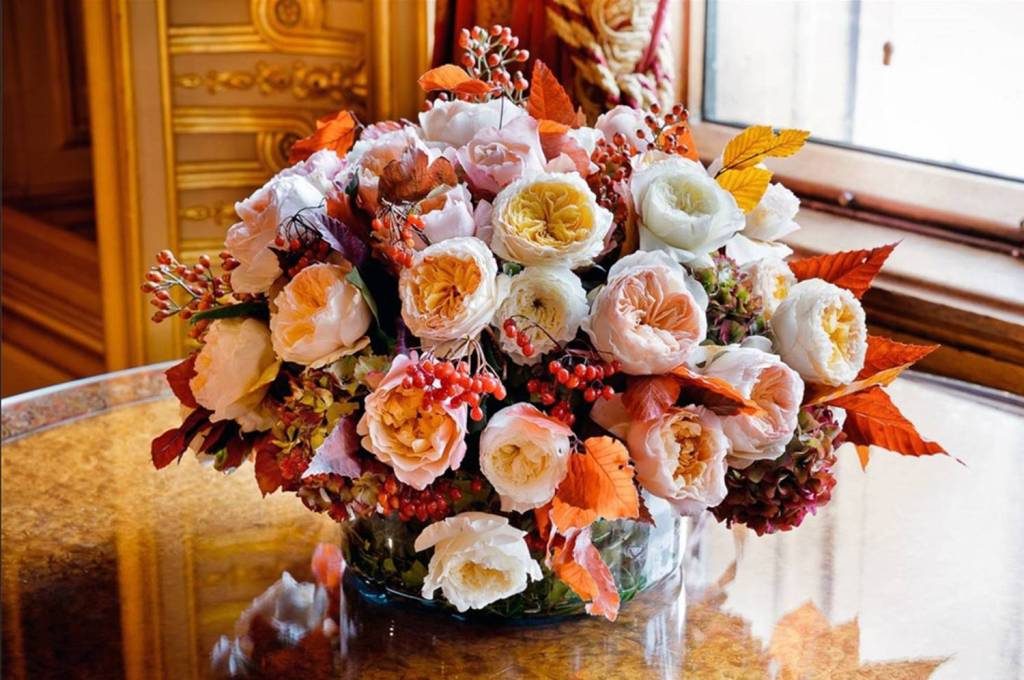 David Austin Roses celebrates the marriage of Princess Eugenie and Mr. Jack Brooksbank
Thanks to my friends at David Austin Roses, I'm excited to share three images of the recent Royal Wedding floral arrangements created by British designers Simon Lycett and Paul Thomas.
Roses from David Austin's prestigious cut rose collection were chosen to be part of the wedding decor. Designers used more than 1,500 stems in the arrangements to decorate Windsor Castle, which was the location of the Reception held by Her Majesty The Queen following the October wedding ceremony of Princess Eugenie and Mr. Jack Brooksbank.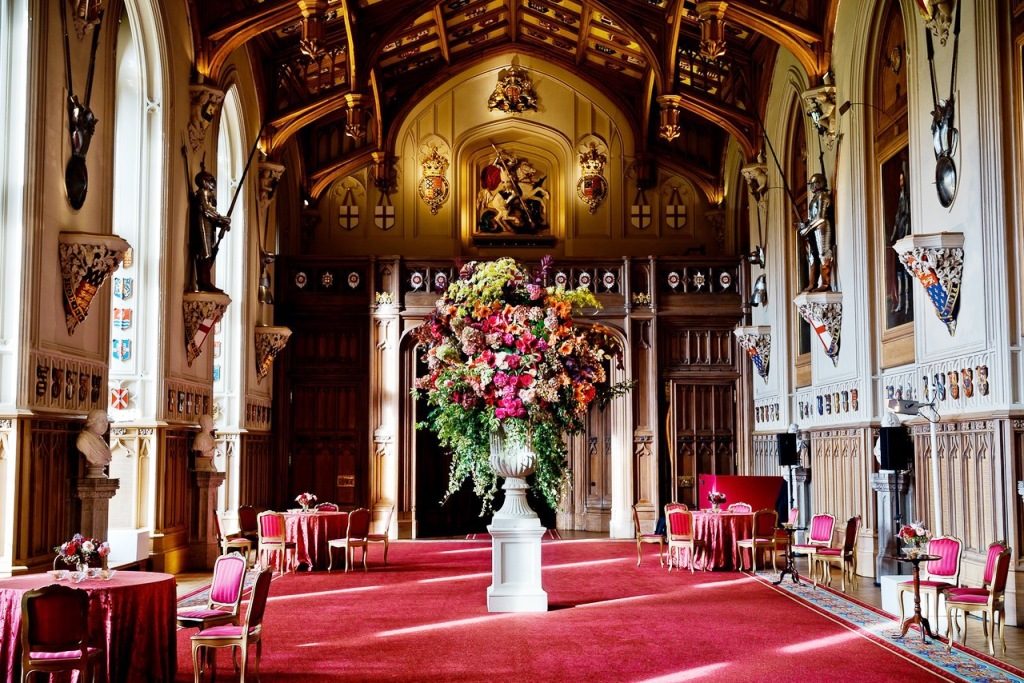 The roses were chosen to reflect the color scheme of the autumn season – from the rich ruby reds of 'Tess'; the golden and raspberry hues of 'Edith' through to the beautiful mellow yellow tones of the rose 'Beatrice'. Also included were two of David Austin's most recognisable wedding roses, 'Juliet' and 'Patience'.
The roses were chosen not only for their beauty but for their notable fragrance.
"As an age-old symbol of beauty, celebration and true love, a beautiful, fragrant rose can captivate our senses and stir our emotions like no other flower."
David C. H. Austin, OBE, and David J. C. Austin, Jr., have become renowned around the world for creating the most beautiful roses for the garden and also for the floral industry.
"Huge congratulations to Princess Eugenie and Jack Brooksbank on their marriage," notes David J. C. Austin, Managing Director of David Austin Roses. "For our roses to be part of any wedding or occasion is a huge privilege, but to be used within a Royal Wedding is an incredible honor. It is a testament to my father's lifetime work and the dedication of the nursery team and our incredible rose growers around the world who share our passion."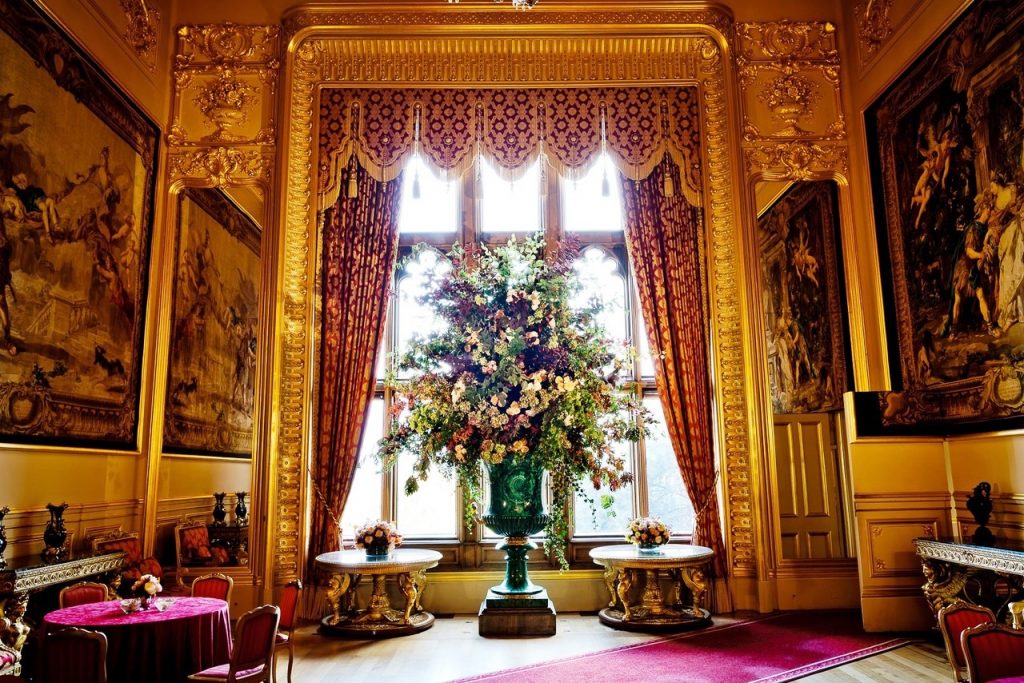 Details:
David Austin has been breeding roses for over 70 years – starting with roses for the garden and then over 20 years ago starting a rose breeding programme to create a new type of cut rose for the floristry industry. Everything is about beauty of flower, its form and its fragrance.
David Austin cut roses chosen for the Royal Wedding:
Beatrice (Auslevity). A large golden rosette with a buttery coloured heart of petals and a wonderful myrrh fragrance.
Edith (Auspluto). Shades of old gold and apricot surrounded by a halo of soft pink outer petals and warm, rich fruity scent.
Juliet (Ausjameson). A deeply cupped bloom with distinctive shades of peach and apricot.  It has become a David Austin signature rose.
Patience (Auspastor). Creamy-white, frilled petals and a delicious citrus fragrance – it has become an established wedding classic.
Tess (Ausyacht). Our very English royal red rose, with rosettes filled with many petals, surrounding an eye of golden stamens.
Image Credits:
Images courtesy of photographer, Joe Short.
David Austin Wedding Roses are available from all major wholesalers across America. Where To Buy
In the U.S., Green Valley Floral, a Slow Flowers member, has the exclusive license to grow David Austin Wedding Roses. Read more about them here.