Week 30, as we revisit the 10-year anniversary of the book Slow Flowers
This week's arrangement gathers together a medley of all the roses in bloom right now — some are cherished David Austin or Weeks roses; others are cut from a landscape shrub or grocery store rose that graces my front yard. What's abundantly clear is that the season's first rose flush has come and mostly gone; the shrubs are covered in buds and not quite ready for the vase. But I really do like the mix of creamy white, apricot, pale pink, rosy red and burgundy and together the multi-petal rose form is beautiful in this mixed palette.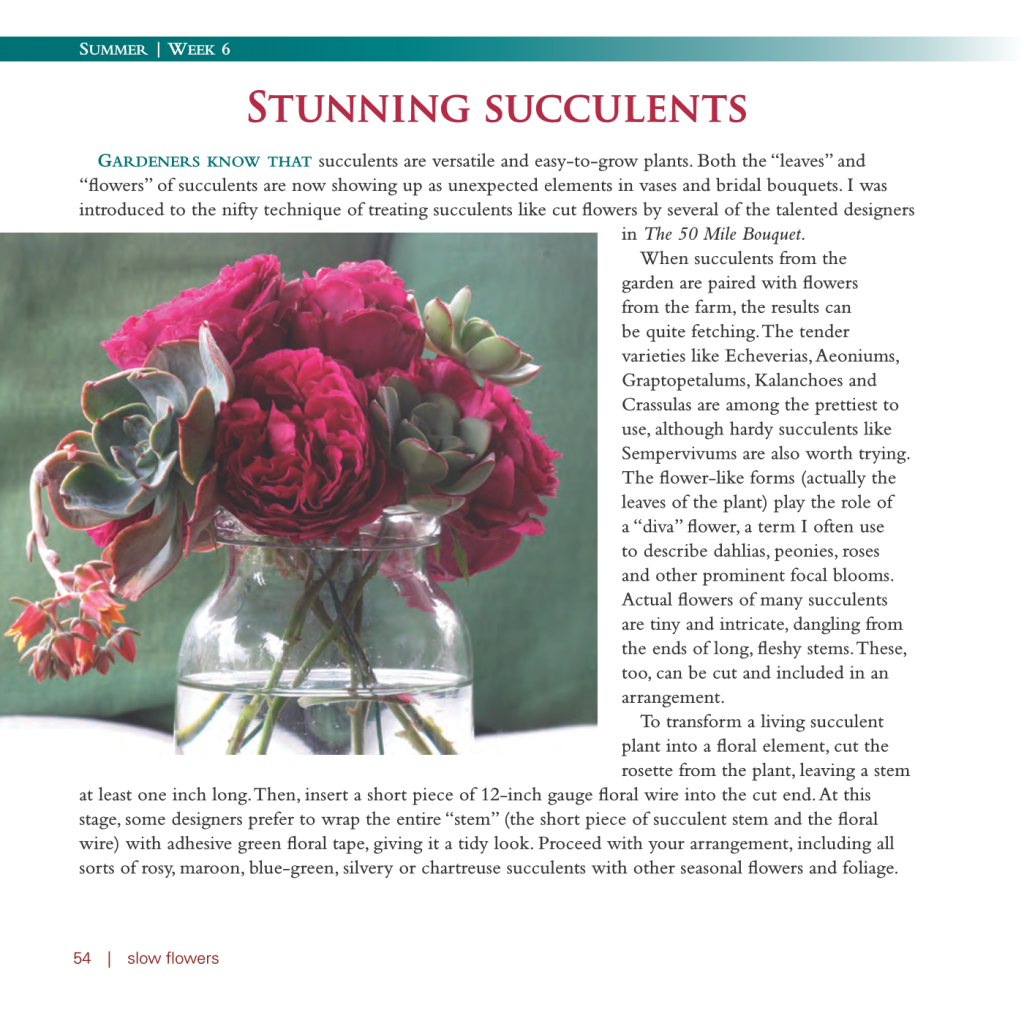 When I originally designed a rose arrangement for the Slow Flowers project (remember, it started as a blog project and didn't transform into the notion of a book until I was deep into the year!), I wanted to share the "hot" design trend of using rosette-shaped succulents as floral elements. I had first learned of this concept from designers in California; we featured a Bay Area wedding with succulents in the bridal and bridesmaids' bouquets in The 50 Mile Bouquet. The technique involves "wiring" a stem to the base of the beheaded succulent to make it easy for inserting in a hand-tied bouquet or vase.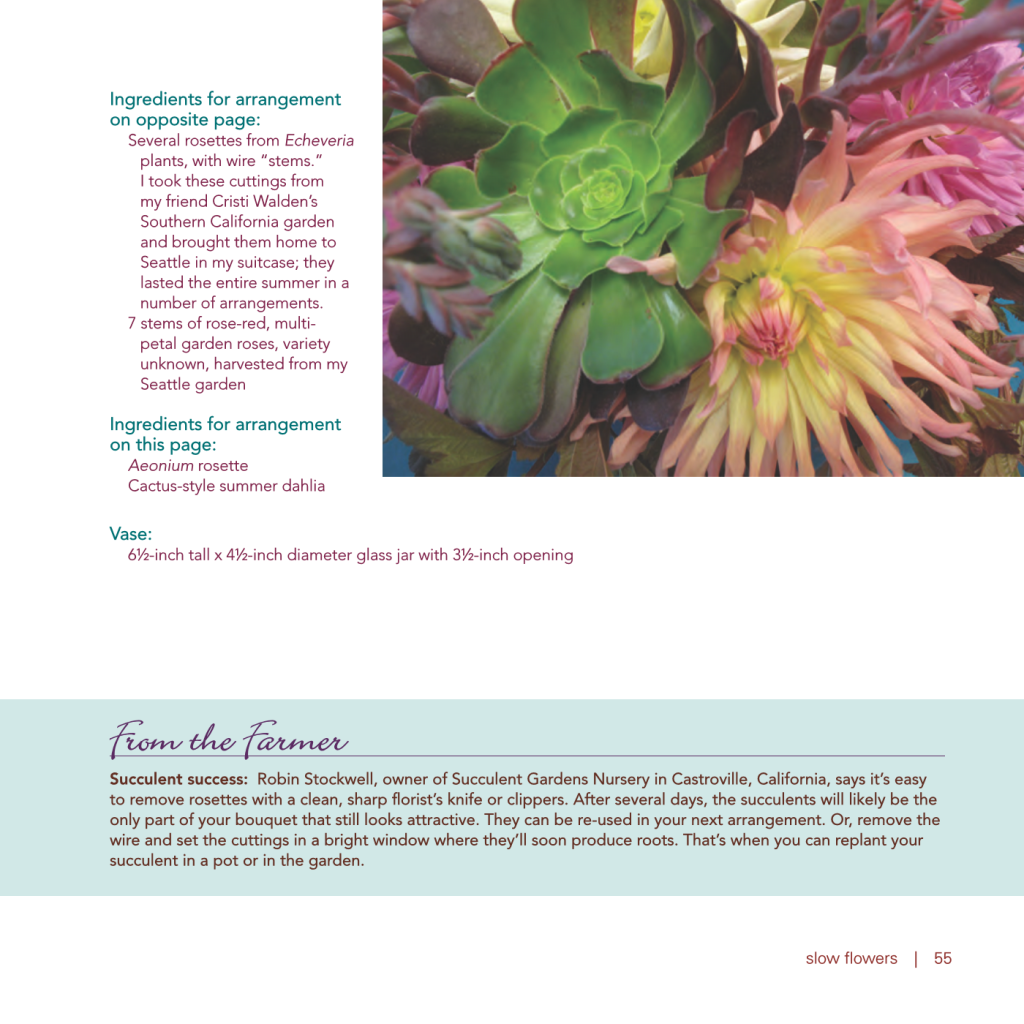 At the time, though, tender succulents weren't readily available to Seattle area gardeners. I brought home a suitcase packed with some echeveria and aeonium rosettes when I returned from a trip to Los Angeles, and used them in the rose-and-echeveria arrangement above. I wrote in Slow Flowers at the time, "they lasted the entire summer in a number of arrangements."
The trick to cut the rosette leaving just a tiny nub of a stem no longer freaks me out. I am not going to kill the plant this way! It will produce new roots at the base of the rosette, making replanting possible so these tender succulents will rejuvenate in my greenhouse over the winter — along with many pots of their cousins.
I added other succulent elements that really enhance the new interpretation:
True succulent flowers — the long, arching stems that emerge from the rosette with tiny pink and coral flowers
Stems of garden sedum as a green element that helps stabilize the many top-heavy roses and larger succulents
---