This just in from our friends at David Austin Roses.  For spring 2018, David Austin Roses has introduced 'Roald Dahl' to U.S. and Canadian gardeners.
The new English Rose has a delicious Tea fragrance, is a remarkably strong repeat bloomer and is highly disease-resistant, according to Michael Marriott, the technical director and senior rosarian of David Austin Roses in Albrighton, England.
"To honor the writer of James and the Giant Peach, the flower color is marvelously, perfectly peach," says Marriott. Dahl published the classic British children's book, his first novel, in 1961. That same year, legendary breeder David Austin introduced his first English Rose, 'Constance Spry'.
Two other English Rose varieties new to North America complete an impressive introductory line up: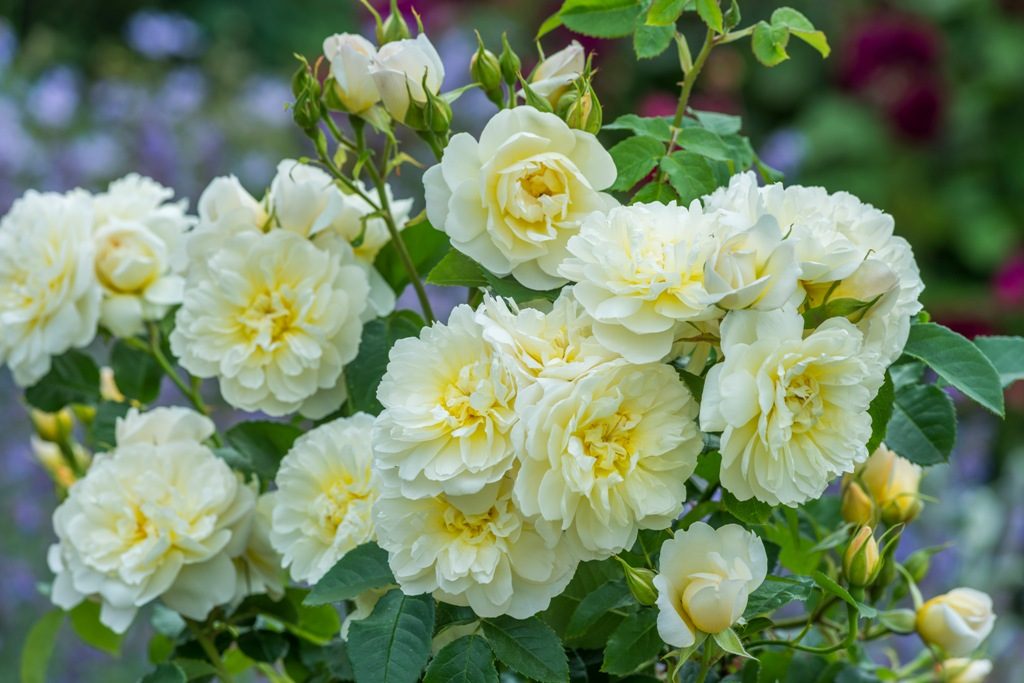 Pretty 'Imogen' has soft lemon yellow flowers with a rare button eye of the type seen in antique Gallica and Damask roses.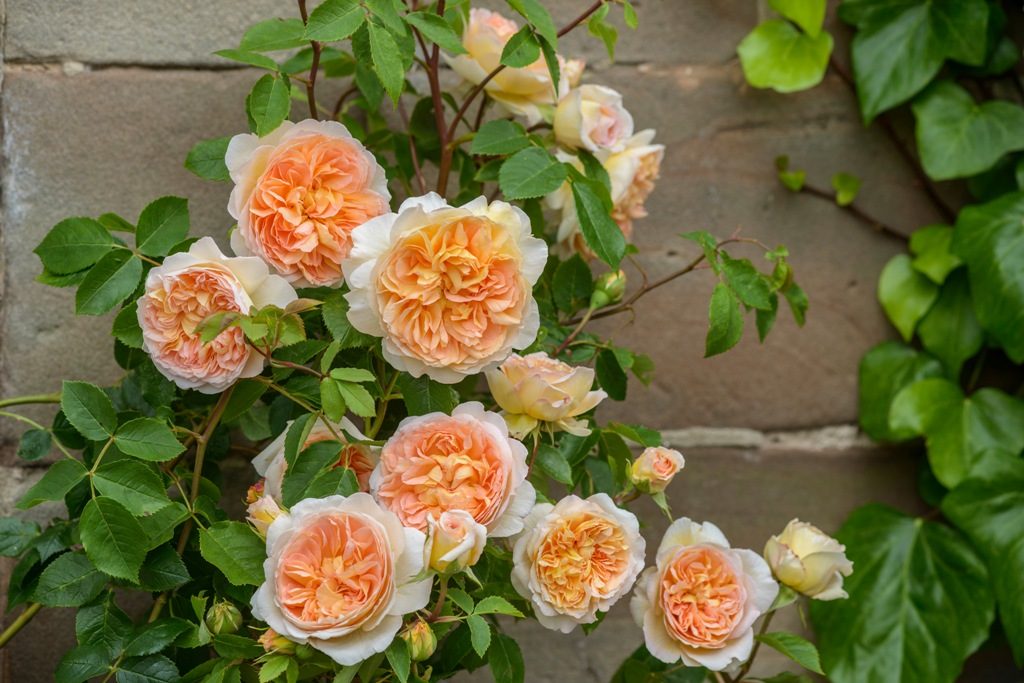 'Bathsheba' adds a fragrant climber with big beautiful apricot flowers to the Austin collection.
All three varieties are products of a 20-year Austin breeding program now achieving exceptional levels of disease-resistance, free-flowering bloom, fragrance, beauty and charm.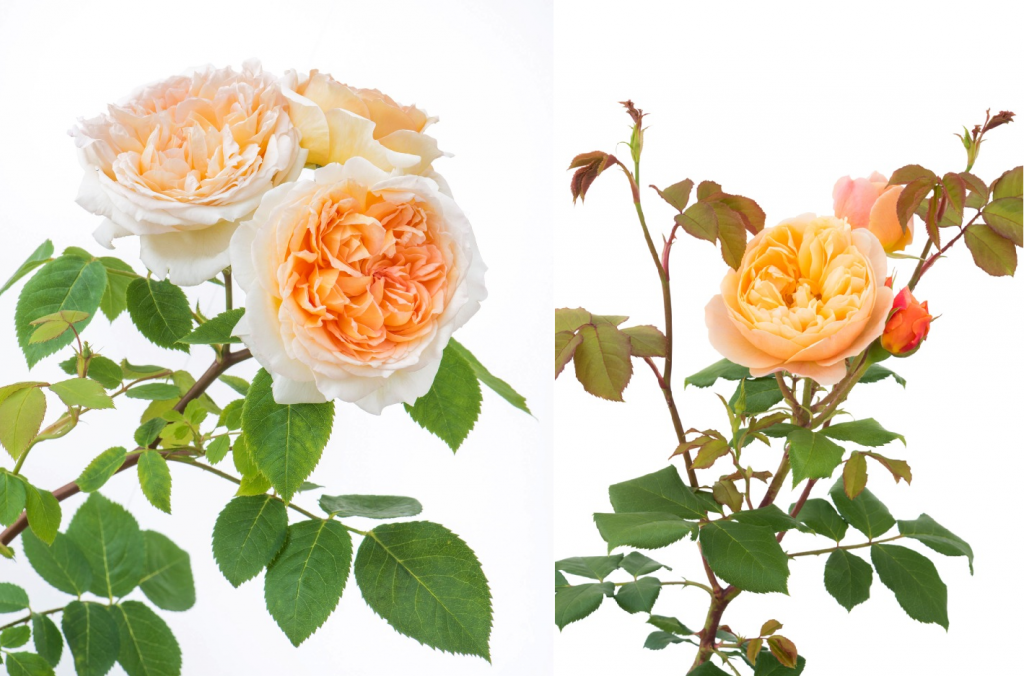 With the new introductions, a total of 116 Austin-bred English Rose varieties are now available bare root to American and Canadian gardeners at www.davidaustinroses.com.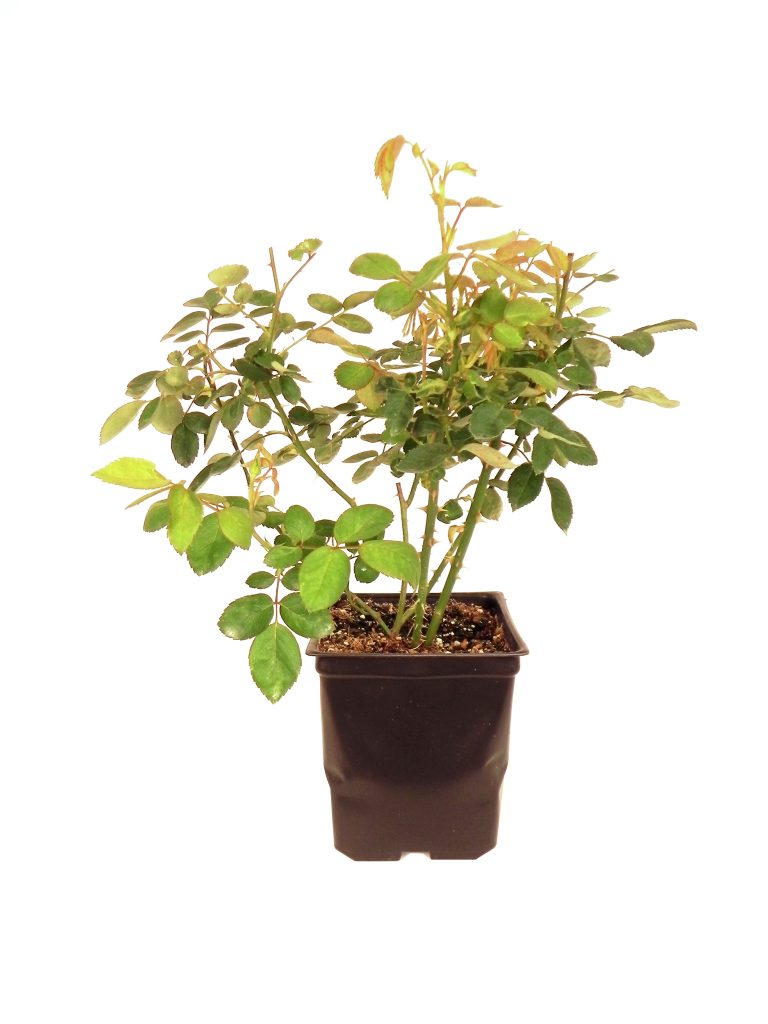 Starting in Spring 2019, the three new English Rose varieties also become available in nursery pots at fine garden centers across the U.S. and Canada where David Austin roses are sold. 
All Orders Shipped in Spring at Correct Time to Plant
While orders are taken year-round, David Austin ships bare root stock only January through mid-May, with delivery coordinated to match the correct time for planting in the recipient's area. The roses are sold on a first-come basis. New introductions typically sell out early.
To order, visit www.davidaustinroses.com, call 800-328-8893, or write to David Austin Roses Limited, 15059 State Highway 64 West, Tyler, TX 75704.
All David Austin roses sold in North America are specially selected for North American growing conditions and climate zones. All are grown and shipped within North America.