Week 35, as we revisit the 10-year anniversary of the book Slow Flowers
Oh my gosh, this was one of my favorite arrangements created for the book, Slow Flowers!
The background: I designed the 2013 arrangement using a vintage silver thrifted bowl and botanicals from the flower farmers of Seattle Wholesale Growers Market. Nicole Cordier, then front desk manager, and I volunteered to create and donate several arrangements for an event benefiting the non-profit Seattle Children's Play Garden.
This time around, I used a smaller silver bowl measuring 4 inches tall x 6 inches in diameter. It is a 1980 "Unsung Hero" award that my husband received from the Harvard University Track Team, one of his cherished possessions. Smaller in scale than the 7-x-8 inch Gorham silver plate bowl used in 2013, Bruce's trophy bowl was ideal for my current piece.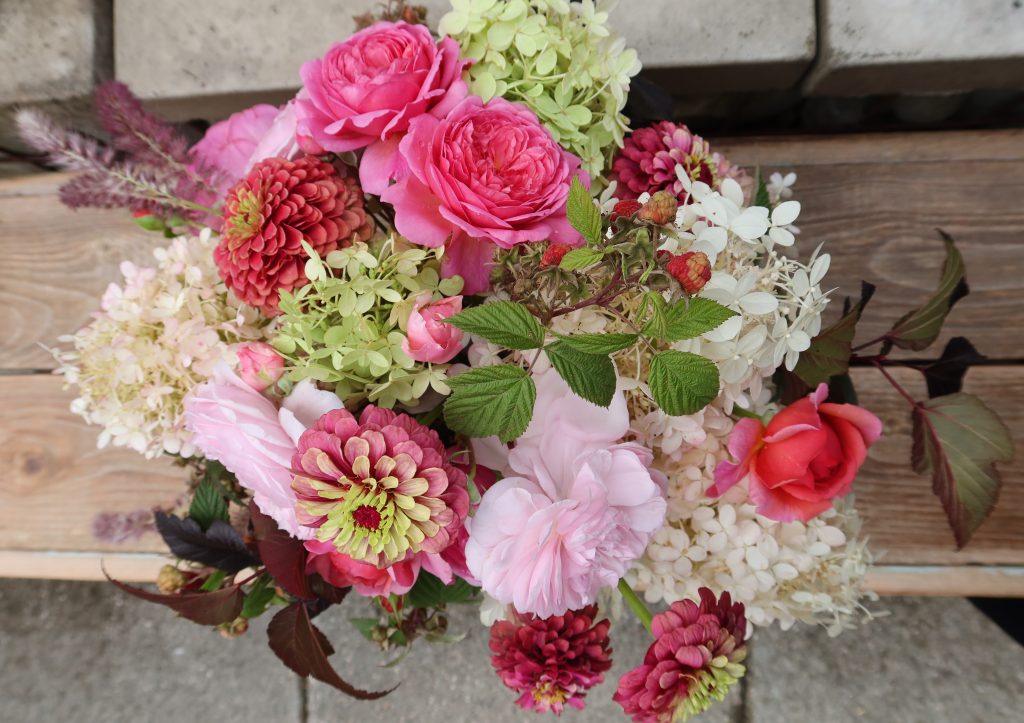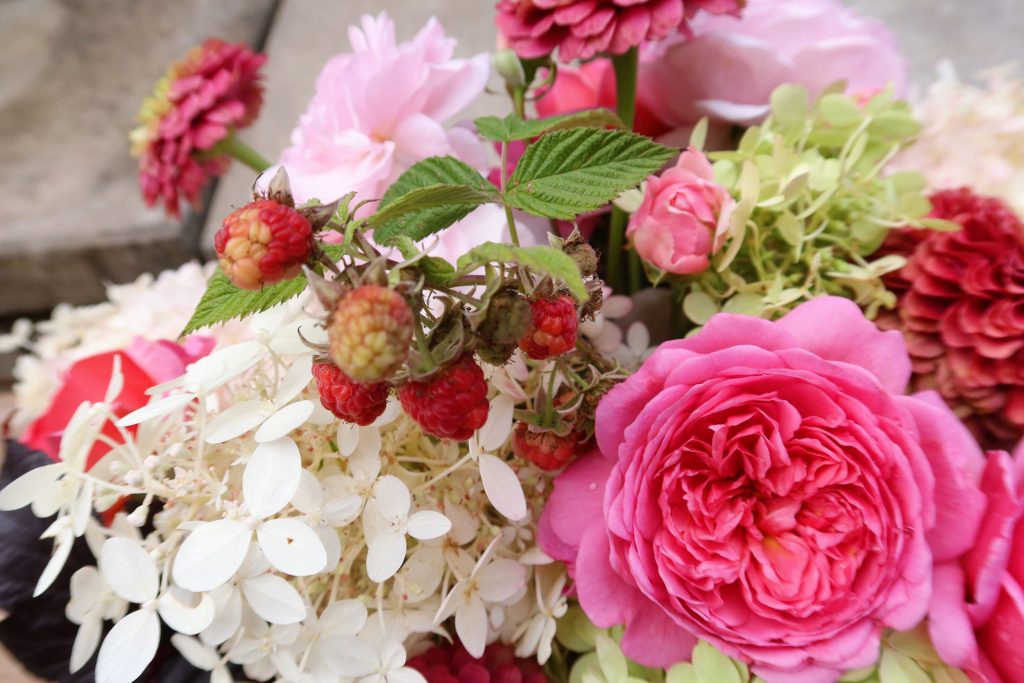 It was easy to reinterpret the original, and I'm so happy I could incorporate so many ingredients snipped from the Slow Flowers Cutting Garden!
Hydrangeas: Limelight
Roses: 2 types of David Austin garden roses, 'Olivia Rose Austin' and 'Princess Alexandra of Kent'
Ninebark: 'Ginger Wine'
Purchased from the Seattle Wholesale Growers Market:
Fruited Raspberry Foliage, grown by Jello Mold Farm
Zinnia Benary, grown by Here to There Farm, LLC
Panicum 'Prairie Queen', grown by Lexi Mara