Week 34, as we revisit the 10-year anniversary of the book Slow Flowers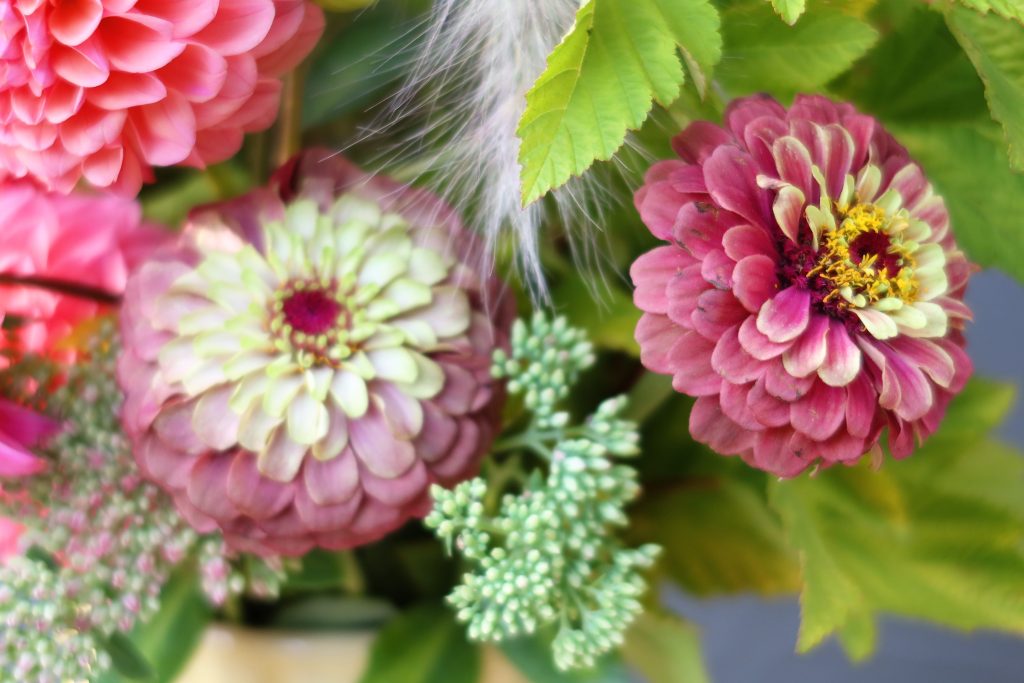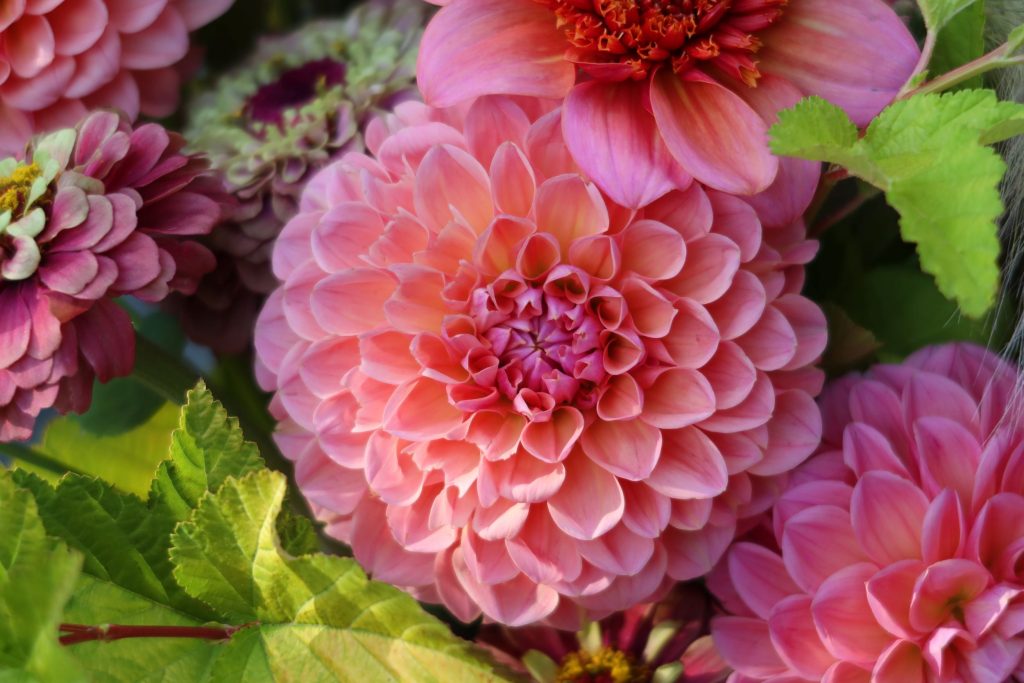 File this endeavor in the "win" column.
When I look at the 2023 version of my "Summer Confections" arrangement, first designed for the 2013 publication of my Slow Flowers book, I can't help but notice how much I've learned about floral design techniques in the past decade.
I loved the original design, arranged in a buttercup yellow Frances Palmer vase from her Pearl Collection (now discontinued). I loved the 'Queen Red Lime' zinnias, that echoed colors in the vase, the companion salmon pink dahlias, the green sedum, the golden ninebark and the green millet — all grown by Jello Mold Farm and sourced via Seattle Wholesale Growers Market.
But when you compare the two arrangements — then and now — there's an obvious contrast that symbolizes how much more relaxed I've become in my design efforts.
The earlier arrangement is tight and too low in the vase (in my viewing). The new arrangement "breathes," as the stems are cut longer and encouraged to stretch out beyond the 5-inch vase opening. The proportions are more appropriate and my 2023 efforts clearly represent an improvement.
[That said, the 2013 version was one of my very favorites in Slow Flowers, and book designer Holly Rosborough thought so, too, because she included the photo on the back cover!]
New Ingredients
Zinnia elegans 'Queen Red Lime', grown by Diamond Day Bouquet (a Slow Flowers Member)
Dahlias (salmon pink), grown by Ojeda Farms
Anemone-style dahlias and feathertop grass, grown by Free Range Flowers (a Slow Flowers Member)
Golden ninebark (Physocarpus opulifolius 'Luteus'), grown by Jello Mold Farm (A Slow Flowers Member)
Sedum from the Slow Flowers Cutting Garden