Week 33, as we revisit the 10-year anniversary of the book Slow Flowers
The original arrangement seen above is filled with love and affection for my friend, the late Ellen Spector Platt. Ellen gardened high in the sky, on the rooftop deck of her New York City condominium. A gifted author, artist and teacher, Ellen often hosted my visits to New York, and she also supported my many projects. When I was producing the 2008 book, Stylish Sheds, Ellen lent me beautiful vases from her personal collection for me to style a backyard cabana in the West Village; and when I was in the midst of working on Slow Flowers, I must have mentioned needing to design a floral arrangement during a 2012 summer visit.
Ellen invited me to ride the elevator to the 18th floor garden, where I made the bouquet as she pruned overgrown stems and branches (her volunteer role as a resident). Ellen's creativity was behind every planting on that rooftop oasis, and she often produced her own photo shoots "up on the roof" for magazine and book projects. She passed away several years ago and along with many friends made through the Garden Writers Association, I miss her!
NEW TAKE for 2023
When I set out to "reinterpret" the 2013 design, I knew I had sage (Berggarten) and black-eyed Susans, but some of the ingredients that Ellen let me use were not easy to come by – including staghorn sumac and caladium.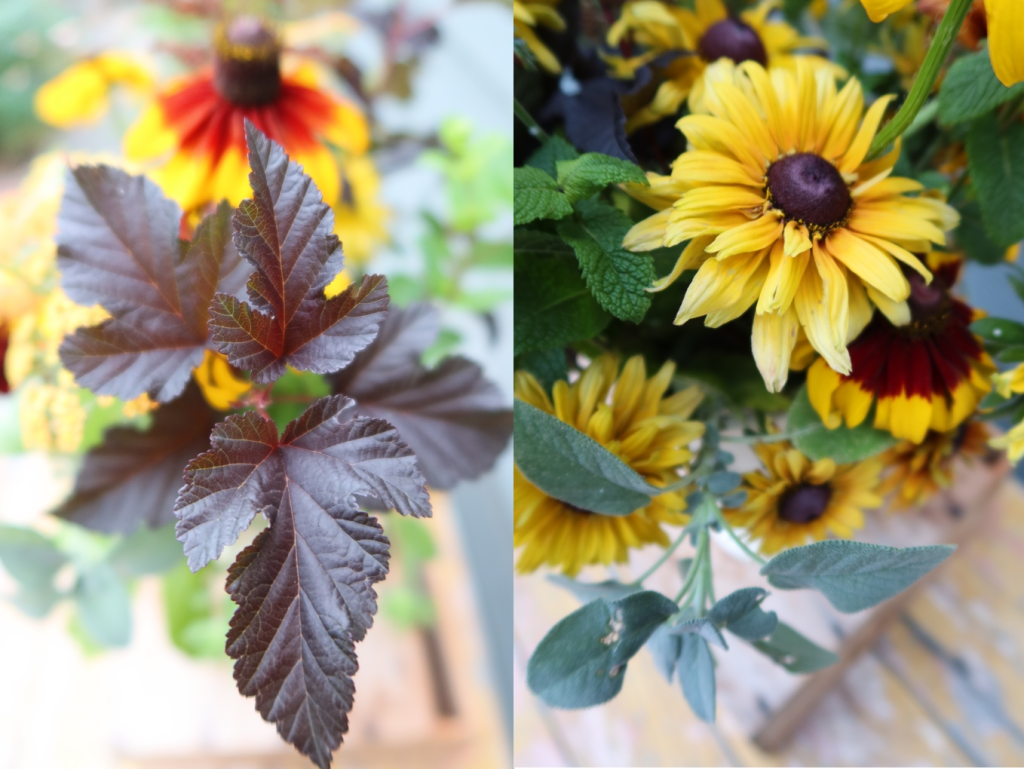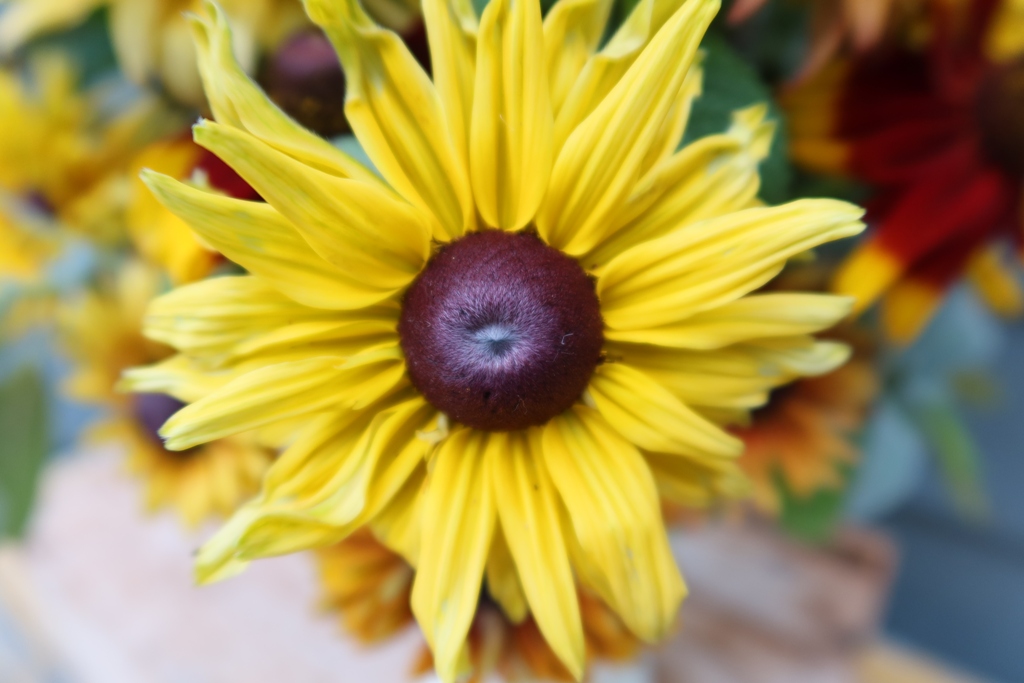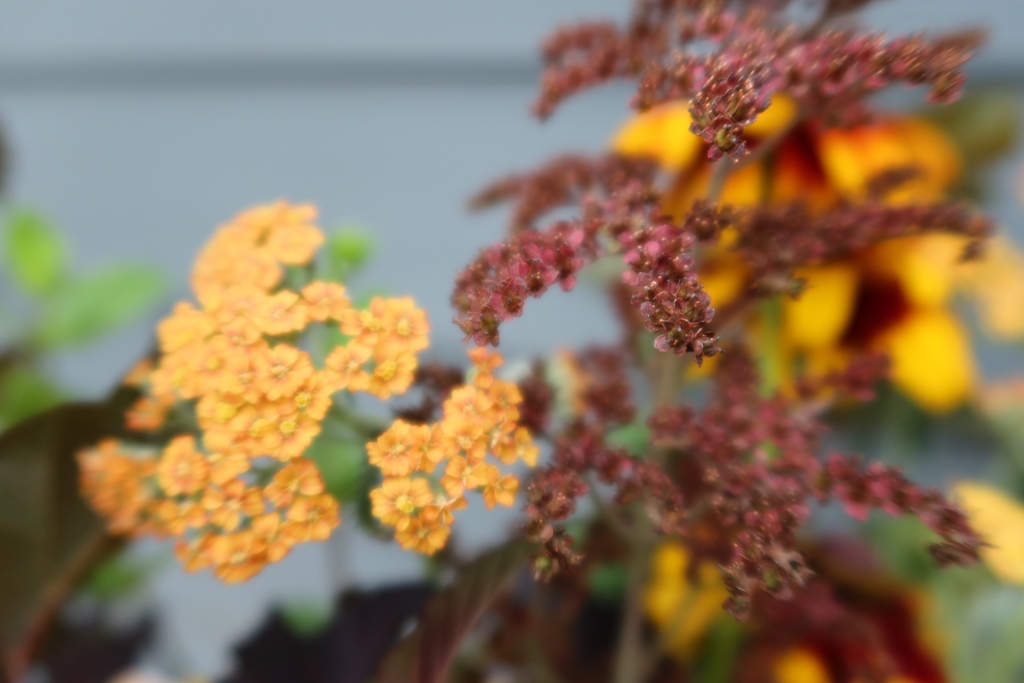 So I shopped at the Seattle Wholesale Growers Market, inspired by the original palette, and came home with two varieties of Rudbeckia 'Sahara Mix', one bunch in toasted caramel petal tones and the other in rose/gold tones; both grown by Caitlin Carnahan of Diamond Day Bouquet,, a Slow Flowers member. I also picked up one bunch of Rudbeckia 'Cherokee Sunset;, with yellow, orange, bronze and mahogany markings, grown by Here to There Farm. I also grabbed one bunch of mint (hoping it would substitute the basil stalks I had used in the original arrangement), which is hard to spot in the new bouquet.
At home, a few stems of this and that helped to add more wow to the vase, including burgundy ninebark, mustard yarrow, and one rusted bloom stalk of Rodgersia. I wanted to use the graphic large foliage from the Rodgersia to mimic Ellen's caladiums, but they did not hold up well overnight in the vase – so only one remains.
I love the results – and I hope you do, too!