Week 31, as we revisit the 10-year anniversary of the book Slow Flowers
The 2013 arrangement came together for a summer soiree hostess gift, pulled from the botanicals that inspired me at the Seattle Wholesale Growers Market.
It wasn't that hard to recreate the charming mix of local foliage, seasonal dahlias, and unique annual blooms. These ingredients have staying power, year after year. I also selected two varieties from the Slow Flowers Cutting Garden: the Baptisia foliage to substitute for the original bouquet's use of Sanguisorba foliage and Solidago (goldenrod) stems that haven't yet bloomed.
---
Here's the entire recipe:
Dahlias from the Slow Flowers Cutting Garden
Nigella grown by Lexi Mara
Peach Hypericum grown by Ojeda Farms
Goldenrod from the Slow Flowers Cutting Garden
Lysimachia clethroides (gooseneck loosestrife) grown by Field to Heart
Baptisia foliage from the Slow Flowers Cutting Garden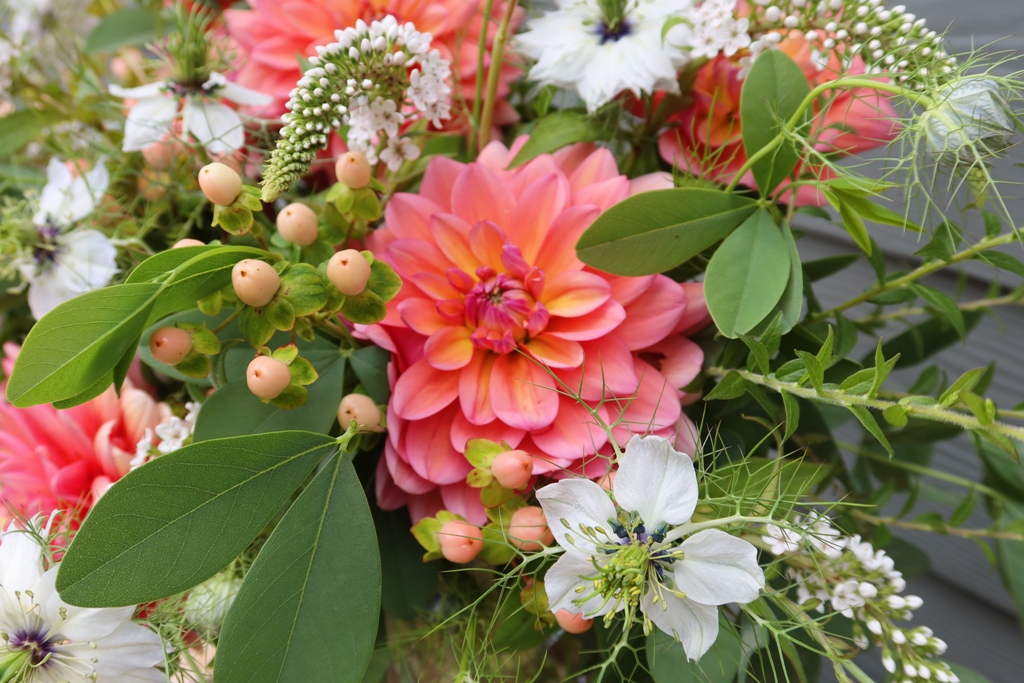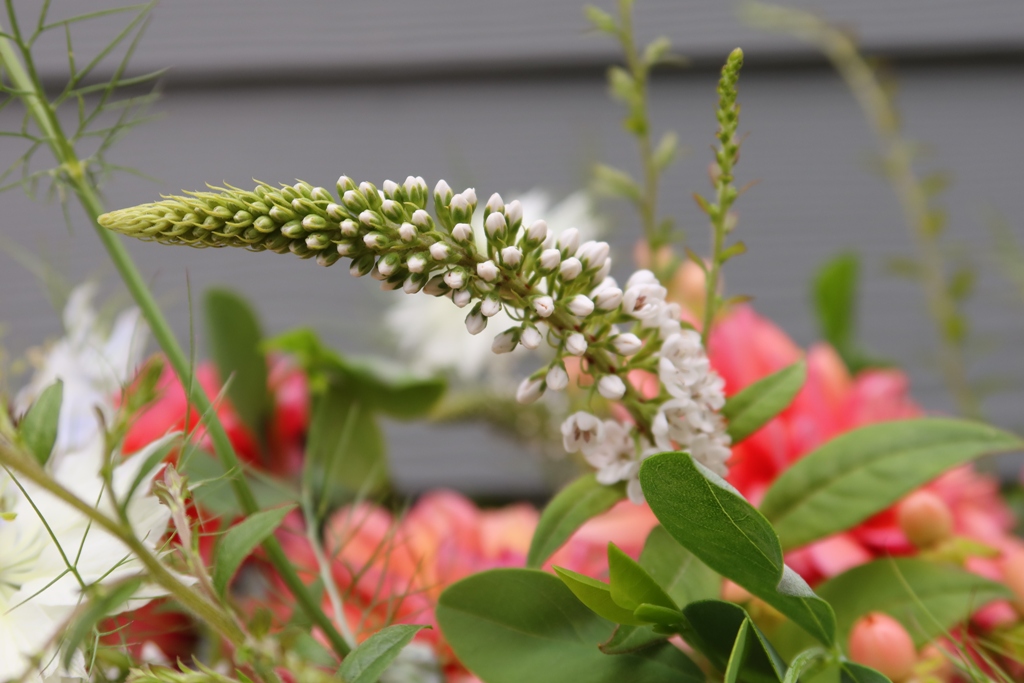 ---