Part Three of our Six-Part Series on New Floral Marketing Models and Platforms
A new entry into the online floral marketplace, Postal Petals is result of one woman's search for flowers in the early days of the COVID-19 pandemic.
Talia Boone is the CEO of Los Angeles-based INTER:SECT, a creative tactical solutions agency leveraging brand activism & accountability for tangible social impact. She is also a floral enthusiast and DIY arranger, enjoying visits to the Los Angeles Flower District to pick up ingredients for designing at home.
The pandemic closed the wholesale flower district for weeks and Talia found herself scouring Instagram for a local flower source. "I selfishly wanted flowers for my house and I always joke that I'm too good for grocery store flowers, so I needed to find quality flowers."
She came across Flowers Without Borders and owner Yoni Levenbach, also based in Los Angeles and a Slow Flowers member. Flowers Without Borders is a boutique wholesale flower supplier specializing in personalized service and a curated supply of botanicals, with a focus on U.S. sources.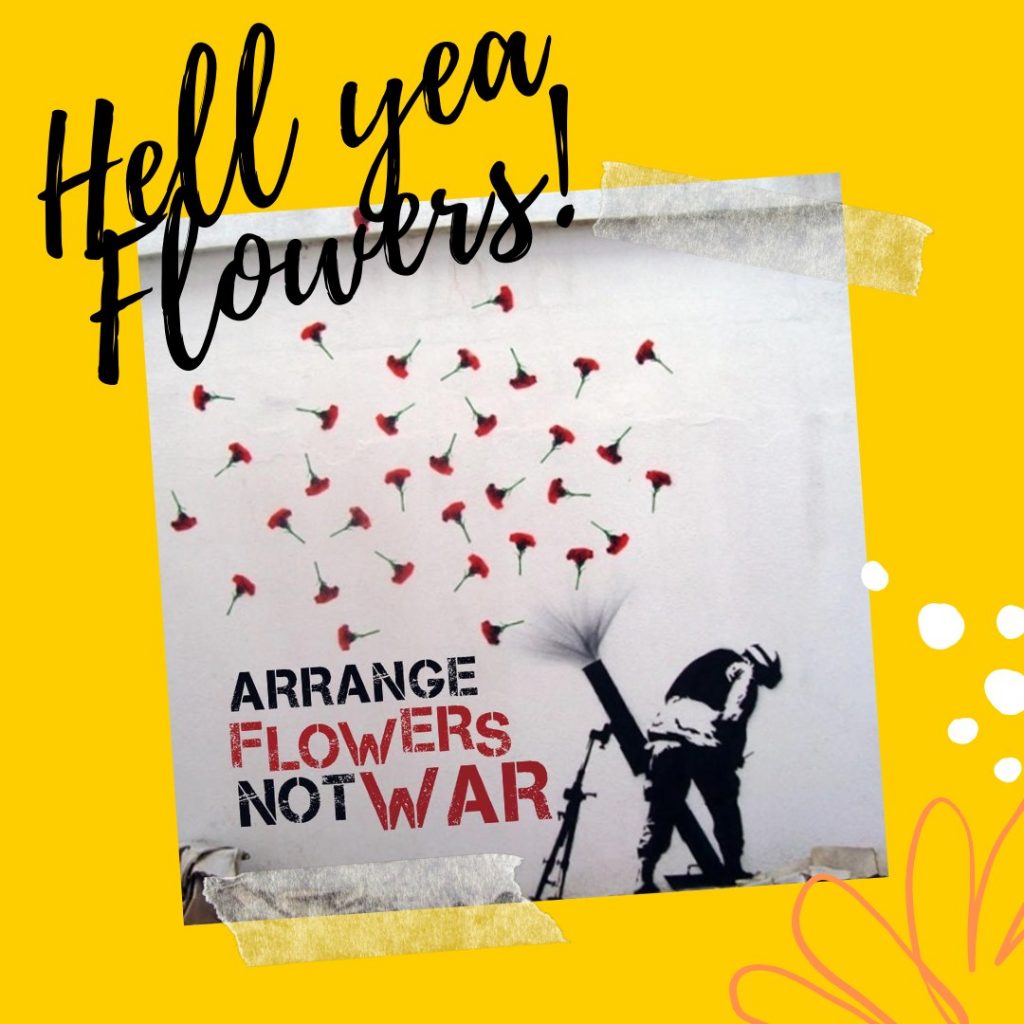 "When I reached out to Yoni, it was really just to convince him to reduce his minimum so that I could order flowers for myself to arrange," Talia explains. "We had been on lockdown in Los Angeles for almost two months at that point and one — I just wanted some beautiful flowers in the house, but two — I find flower arranging so relaxing and therapeutic for quieting my thoughts."
Yoni didn't say "no" or hang up on Talia. "He actually explained why he couldn't reduce his minimums and began to share with me about how farms work, as well as the fact that the floral industry was suffering because of COVID. As we were talking, the idea came to me: The very thing I wanted could actually be a business."
With Flowers Without Borders serving as the new venture's out-sourced fulfillment arm, Talia began to create Postal Petals as an online platform to sell farm-direct bunches to floral enthusiasts who didn't want a bouquet or arrangement in a box; they wanted their own "art supplies" to design with at home. By creating a vehicle to drive more orders to each farm, Talia and Yoni have addressed prior concerns about meeting order minimums and now source from 20 U.S. flower farms.
I asked Yoni to share his part of the story, and this is what he told me: "Talia called one Sunday in late April while I was pulling weeds in my garden and we spoke for hours about flowers and about life — and as our conversation progressed it became clear to me that there was so much fertile common ground between us. Our conversation left me feeling light on my feet and curious about the endless possibilities and so I decided to invest time, resources and emotional capital into what seems like a mutually beneficial collaboration."
He continues: "I feel that a moment in time like the one we are living through is quite complex to navigate and yet it also presents extremely rare opportunities. Working with Talia on a daily basis for the last six months has been a truly uplifting experience."
Talia is a serial entrepreneur with a background in marketing, communications and brand strategy, so she was able to quickly develop her concept, a web site and start beta testing Postal Petals over the summer months.
At first, she marketed to friends and family, and later a larger network, allowing customers to choose from three sizes of farm-direct flower boxes (Beanie, Midi or Biggie) and select a floral collection from the "What's Blooming" tab, where she uses clever names like "Baby Bloomer," "Cliquey Rozay" and "Flower Child." The site also offers a "Surprise Me" option, as well as gift cards and subscription pricing.
Beanie Box ($89) includes six to eight bunches, typically enough flowers to design two medium arrangements or one large arrangement.
Midi Box ($129) includes nine to eleven bunches, yielding three small arrangements or one medium + one large arrangement.
Biggie Box ($179) includes twelve to fifteen bunches, enough for four to five medium arrangements.
Social Enterprise
After years of "making people with money more money," Talia opened INTER:SECT in 2018 to help her clients address today's conscious consumer. "More than they care about a product or service that a brand provides, they care that the branding is socially and culturally aligned with them on issues of importance," she explains.
Now, in addition to guiding clients through brand activism, Talia is experiencing the freedom of expressing those values in her own consumer-facing business. "Postal Petals gives me the opportunity to build a brand that from the beginning is bold and unapologetic about where we stand on social issues," she says.
Visitors to postalpetals.com are greeted with pop-up reminders to register to vote. They read Talia's blog posts advocating for justice to be served for Breonna Taylor or find links to organizations supporting human rights issues. In the future, Talia plans to leverage her background in professional sports marketing and entertainment to partner with influencers to create Postal Petals collections that support community and social impact organizations.
As she says, it's so much more than flowers. "When I started INTER:SECT, I made a commitment to myself that everything I do from that point forward would make other people's lives better."
There's no denying the grief and pain that all Black citizens are experiencing by racist events of 2020. As a Black entrepreneur, Talia says she has felt two extreme waves of emotion simultaneously. "I have felt so incredibly overwhelmed, so incredibly burdened, but I also have found peace in the midst of it, because I'm working on Postal Petals," she says.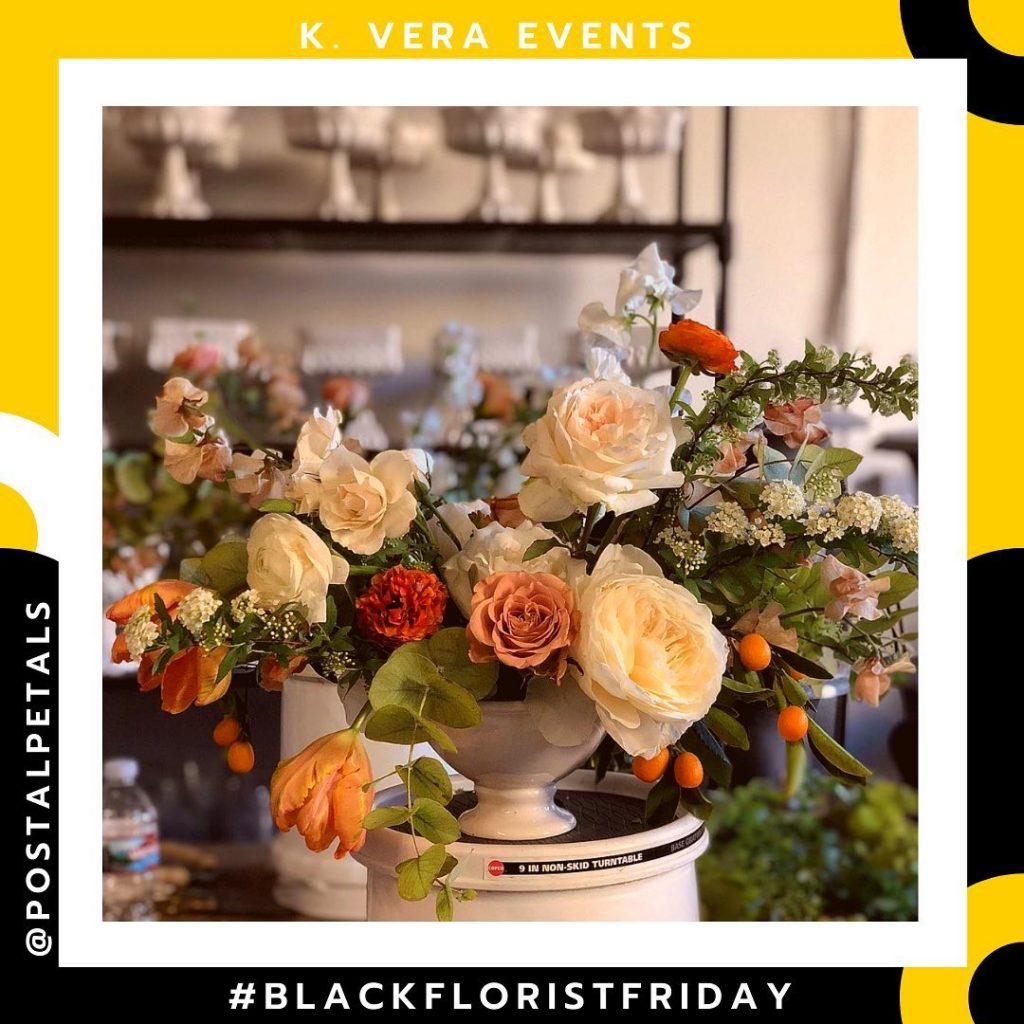 On its site, Postal Petals hosts a directory of Black florists, drawn from Talia's research and a list created earlier this year by Mayesh Wholesale Florist. "There seems to be a lack of diversity and representation in this industry, so I realized we could expand the list. We started #blackfloristfriday to highlight six to eight florists each week," she explains. "And we're asking people to please tag a Black florist so they can be added to our list and we'll highlight them."
Talia also hopes to enlist florists to teach virtual workshops for Postal Petals' customers who want to plan socially-distanced design sessions. She wants Postal Petals to support rather than compete with florists. "I don't want florists to see us as a competitor because we don't do the same thing. I'm not trying to masquerade as a florist. I don't want to pretend that I'm this flower expert who's been arranging flowers my whole life. I am just the flower enthusiast who also happens to be a brand strategist."
Postal Petals
Website: https://www.postalpetals.com/
Instagram: https://www.instagram.com/postalpetals/