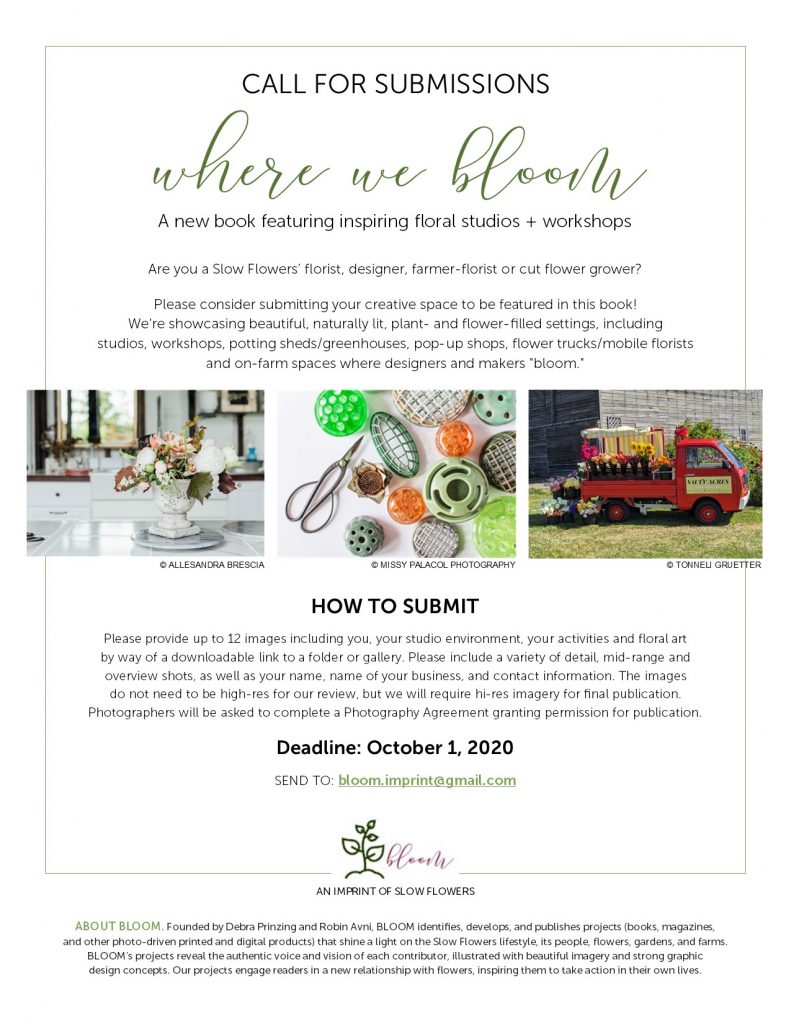 We're thrilled to announce our newest publishing project, "Where we Bloom," a collection of inspiring and creative spaces where floral design occurs.
This new book will collect the best floral studios, workshops and other creative spaces showcasing design environments of Slow Flowers florists, designers, farmer-florists and cut flower growers.
For consideration, please provide up to 12 images including you, your studio environment, your activities and floral art. Submit a downloadable link to a folder or gallery to bloom.imprint@gmail.com.
SUBMISSION DEADLINE: October 1, 2020