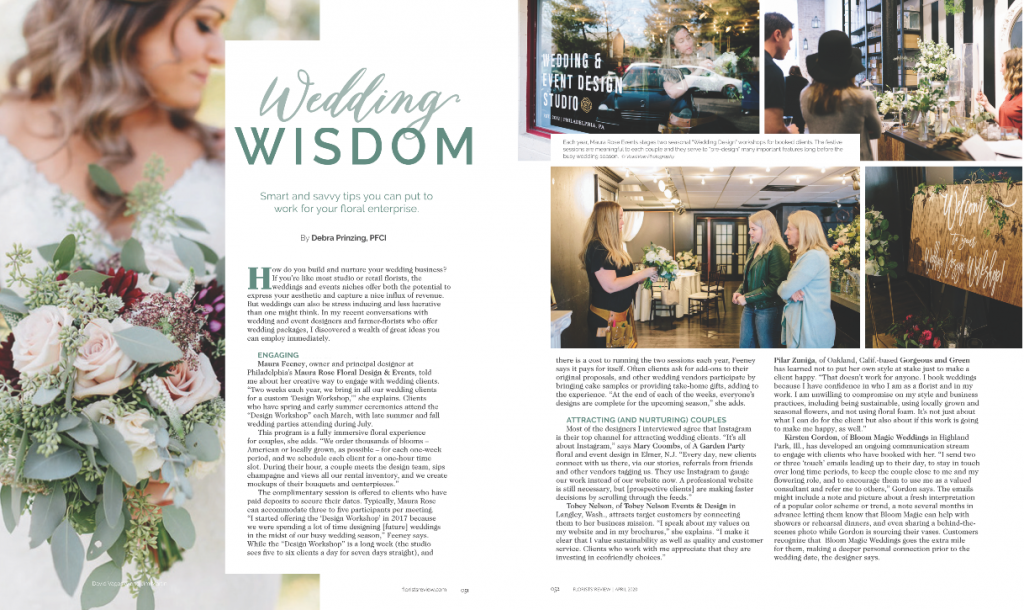 This article riginally featured in the April 2020 issue of Florists' Review, our print magazine partner.
By Debra Prinzing, PFCI
How do you build and nurture your wedding business? If you're like most studio or retail florists, the weddings and events niches offer both the potential to express your aesthetic and capture a nice influx of revenue. But weddings can also be stress-inducing and less lucrative than one might think. In my recent conversations with wedding and event designers and farmer-florists who offer wedding packages, I discover a wealth of great ideas you can employ immediately.
Read on to hear from numerous Slow Flowers members, including Maura Rose Floral Design & Events, A Garden Party, Tobey Nelson Events & Design, Bloom Magic Weddings, BLOOM Floral Design, Broadturn Farm, Triple Wren Weddings, Merrily Along Floral Design, Jig-Bee Flower Farm, Rose and Laurel, Flourish Flower Farm, Free Range Flowers at Martin Farm and Sweet Blossoms.