Have you overlooked the cut-flower potential of this spring-blooming landscape shrub?
NOTE: David Brunton of Right Field Farm shares his family's experience using azaleas in their weekly bouquet offerings. To illustrate this piece, we are featuring a roundup of azalea designs (plus one arrangement with azalea's close cousin, the rhododendron) from Slow Flowers members, including David. Reading his piece inspired me to clip from two small hot-pink-blooming azaleas inherited when we moved to our new house in 2017. The azalea has always filled that alternating role of garish when in bloom and generic in leaf . . . but this story is making me re-think azaleas.
[Designer links at end of story]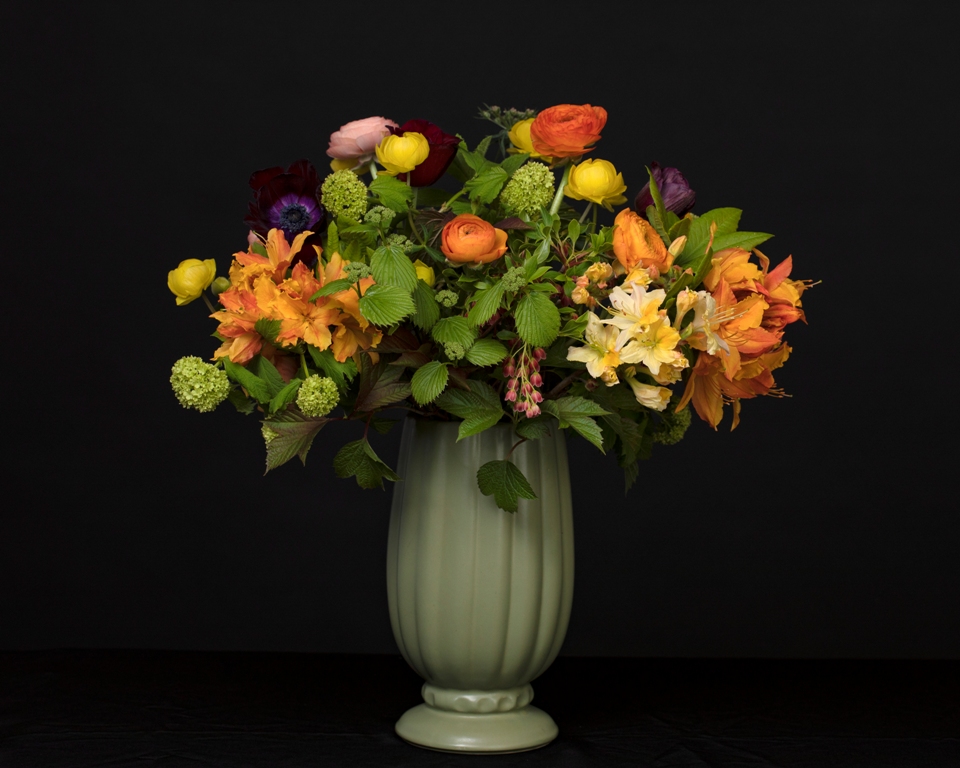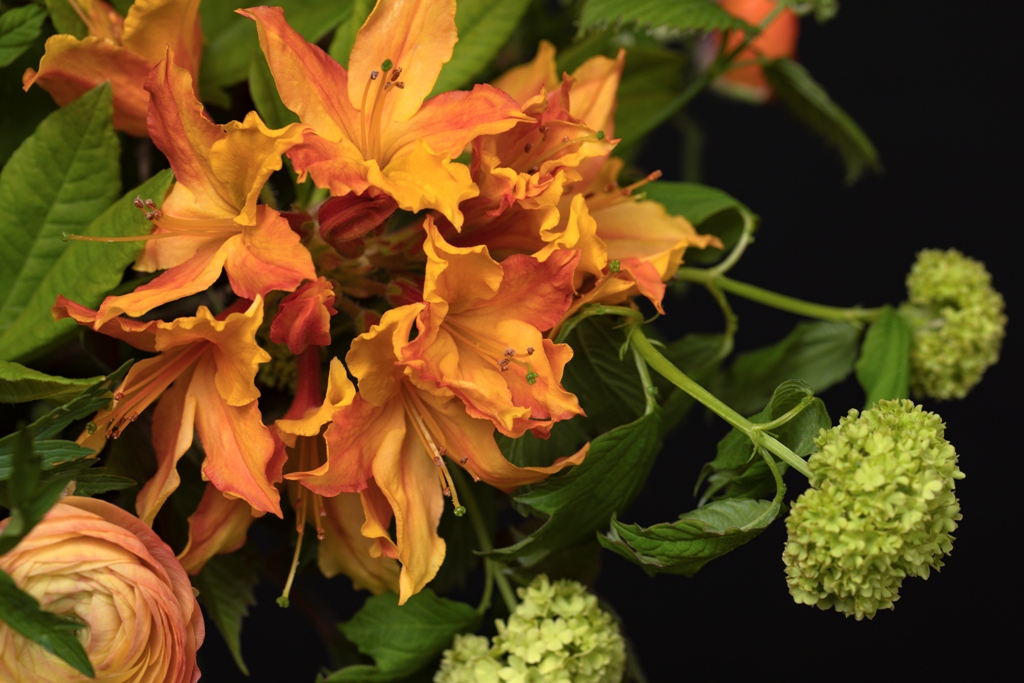 Azaleas are a wonderful addition to spring bouquets. This spring-flowering shrub offers huge variety in color and form, the cuts are sturdy and long-lasting in a vase, and they start blooming right as the tulips are tapering off for the season. As an added bonus they're extremely easy to care for, thriving in our farm's low-pH soil. Some varieties bloom and re-bloom well into summer.
In the mid-Atlantic where we farm, Azaleas are widely planted in landscapes. Lina's grandmother planted them at their family home nearly fifty years ago and they're blooming a glorious pink right now just across the Severn River from our farm. But it wasn't until recently that we started using them in bouquets, thanks in a large part to Martha Stewart and Kevin Sharkey.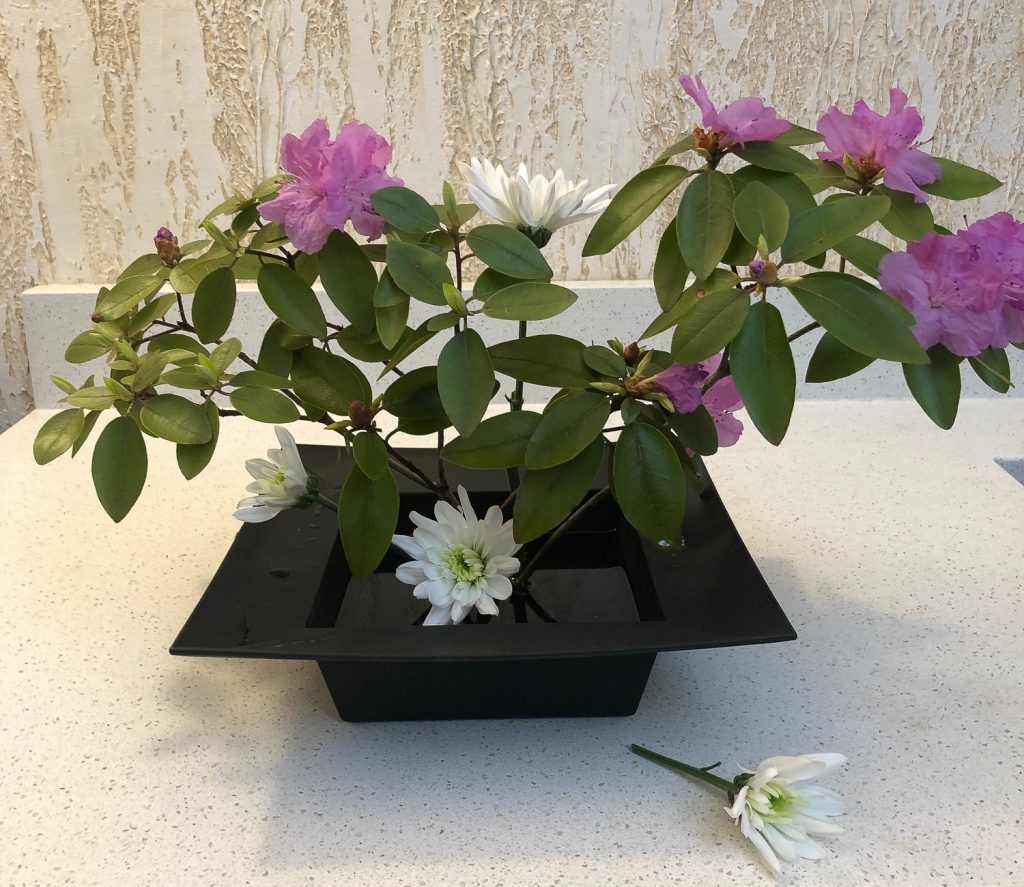 In 2018, here's the line from Martha's Flowers that prompted us to take another look:
"I always thought of rhododendrons and azaleas as filler flowers, but they're at their best when they're the center of attention"

Martha's Flowers
Our bright pink Azaleas overlap in bloom with our hellebores and lilacs. In an arrangement, the lilacs provide their signature fragrance, the hellebores class it up with their muted colors and nodding flowers, and the azaleas give that perfect pop of color to give the whole thing a bright feel.
A neighbor of ours recently introduced us to euphorbia as an early spring filler – Floret calls it, "Hands down one of the most versatile and productive early season foliage plants you can grow," and I'm not sure why we hadn't grown it before, but we're sure going to add it to the rotation.
In our part of the country, anemone and ranunculus hit their peak in hoop houses around the same time, which really fills out these spring arrangements creating something extraordinary. If there are a few of the final tulips in the cooler, we might add them as well, keep that bounty coming until the peonies start popping open!
Azaleas should be harvested when the first buds on the branch are open or almost open. They're a woody stem that will be most easily harvested with sharp pruning shears. We tend to cut branches eighteen to twenty-four inches, and trim them as necessary as arrangements are going together.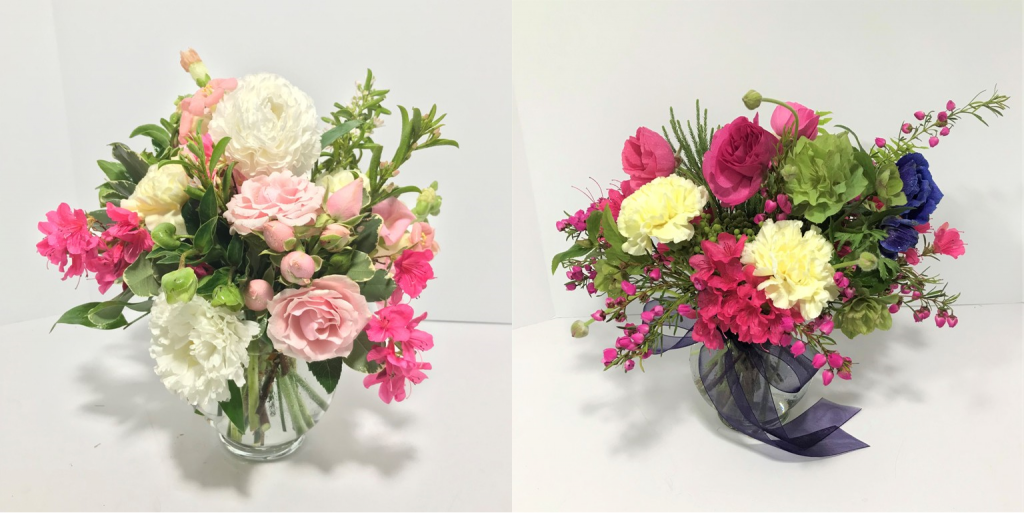 The remains of previous years' blooms may be evident on some of the branches in a brown, star-shaped cluster below this year's flower. These are easily removed, along with any buds are damaged or misshapen. No additional special treatment is required for azaleas to last a good long time in the vase.
Azaleas are widely available from garden centers and nurseries, and they tend to propagate on their own as well. As branches reach out from the center of the plant, they will often root themselves and can be dug up and planted nearby for a clone of the original plant. Plant them where you'd plant a blueberry (they're cousins!), in acidic soil.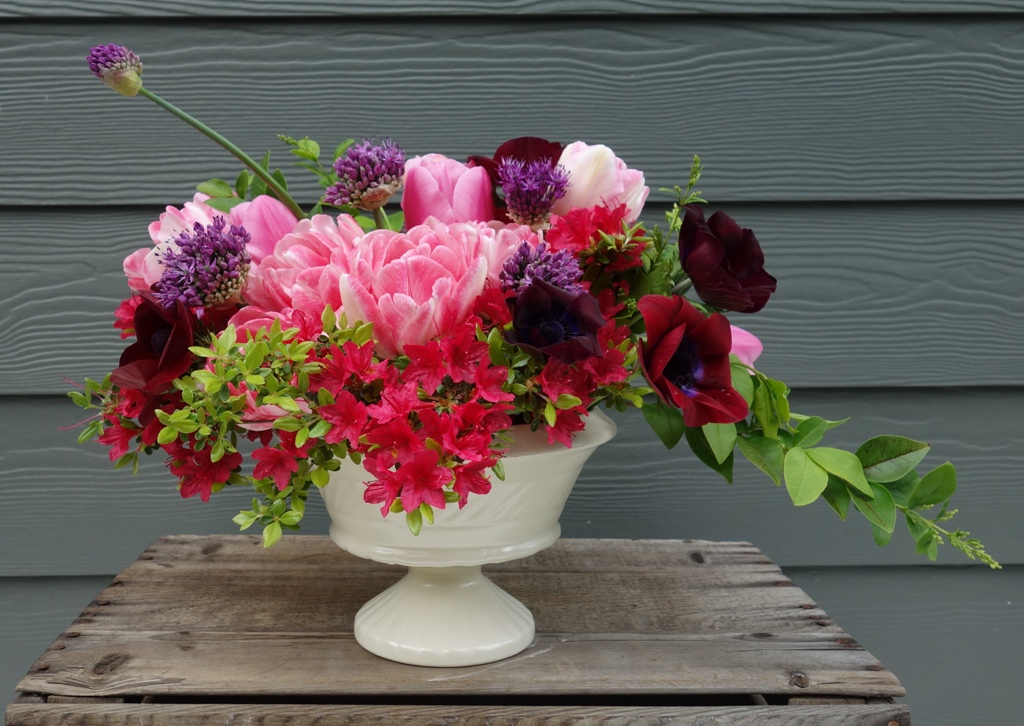 CREATIVE CREDITS:
David and Lina Brunton, Right Field Farm | @rightfieldfarm
Kathleen Barber, Erika's Fresh Flowers | @erikasfreshflowers
Kathleen Barber Photography | @kathleenbarberphoto
Kirsten Gordon, Bloom Magic Weddings | @kirstenbloommagic
Kailla Platt, Kailla Platt Flowers | @kaillaplatt
Love Lit Wedding Photography | @lovelitweddingphotography
Althea Wiles, Rose of Sharon Floral Design | @roseofsharonfloral
Debra Prinzing, Debra Prinzing/Slow Flowers | @myslowflowers