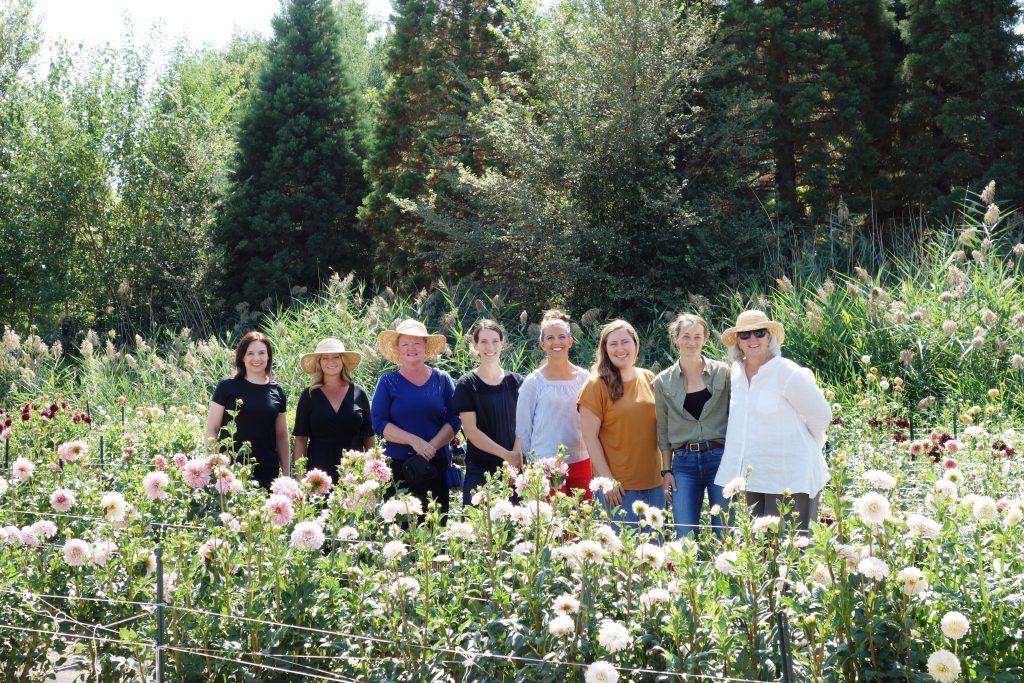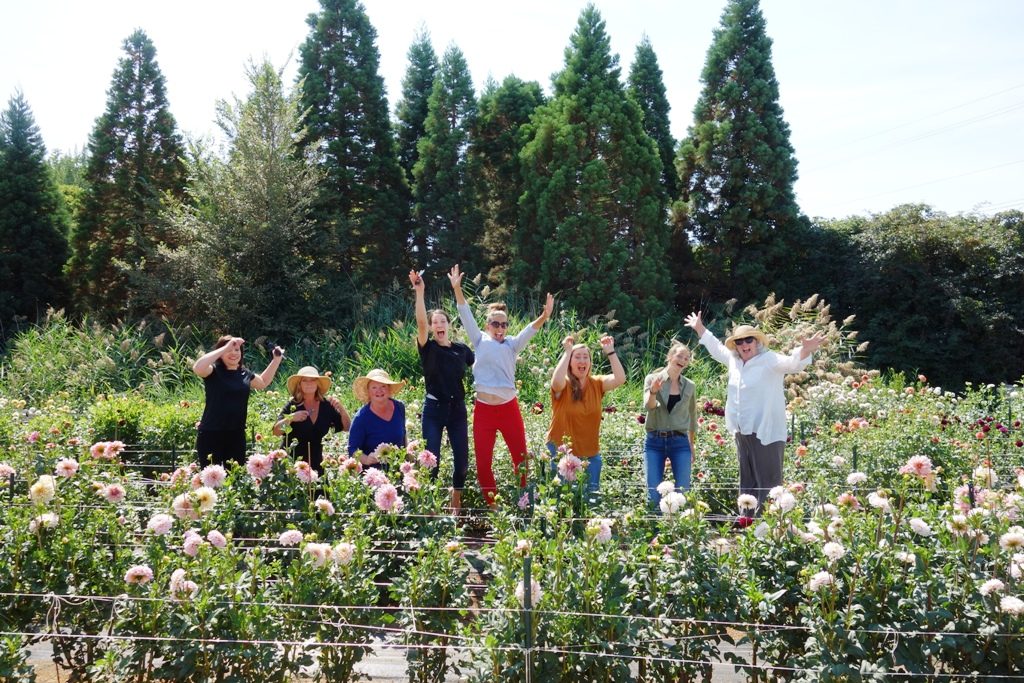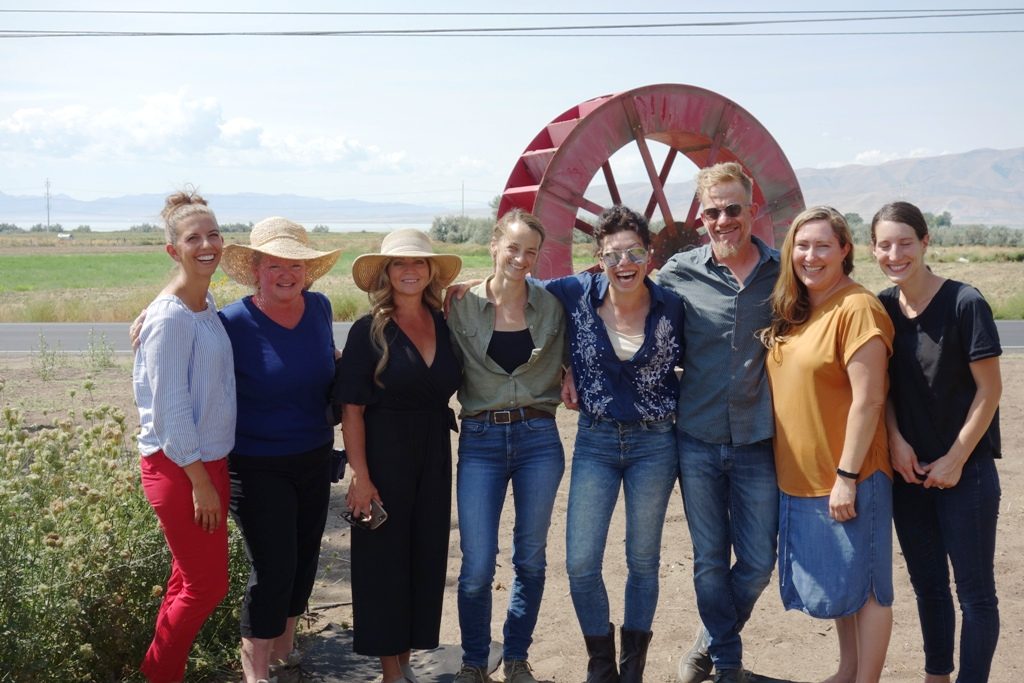 I was heading to Salt Lake City in early September to attend a GardenComm (formerly Garden Writers Association) conference, but anyone who knows me will not be surprised to learn that I added a floral excursion to the itinerary!
I called Laura Pittard of Poppin' Blossoms in early August to let her know I was heading to Utah. Laura, you see, was the first flower grower to join the Slow Flowers Community and I wanted to learn more about her story. After seeing her delicious Instagram feed, I wanted to visit her farm and see her flowers.
Laura welcomed a suggestion that I visit her on September 7th, and agreed to record an episode of the Slow Flowers Podcast together. She also organized a fabulous "meet-up" that allowed me to meet so many other dynamic floral people, including four other Slow Flowers members who recently joined.
First up, here is a link to Slow Flowers Podcast Episode 418, where Laura tells the story of her floral journey. I know you'll enjoy it!
Next up, I want to share photos of our visit and introduce you to the people growing flowers in Utah. They are the true floral pioneers in a marketplace with huge potential to make a difference with local, seasonal and sustainable flowers! Note: Slow Flowers members are indicated with an *
Cherry Petals: A small urban flower farm owned by Britin Van Brocklin. Cherry Petals was inspired by a cherry farm owned by her grandparents. Britin grows flowers to sell at the Salt Lake Farmers' Market
*Florage Utah: Florage is a floral co-op run by Ali Harrison of Paradise Valley Orchard and Lindy Bankhead of Paisley Flower Farm
Flower Lane Design: Designer and floral educator Angela Hall
Paradise Valley Orchard: Owned by Ali and Lorin Harrison, the farm produces flowers, fruit, vegetables and more.
*Poppin' Blossoms: Our hostess, Laura Pittard, dahlia- and lisianthus-grower extraordinaire!
*Sego Lily Flower Farm: Fawn Rueckert has a suburban micro farm is situated on a 1/3- acre lot. She focuses on sustainable growing practices, and serves CSA customers and a local farmers' market.
Three Sprouts Flower Farm: Lindsey Waddoup's business reflects a life-long love of flowers and a desire to teach her children (the three "sprouts") the value of work and being active.
Utah Cut Flower Farm Association: Founded by flower farmer Heather Griffiths of Wasatch Blooms, the UCFFA is a new non-profit whose mission is to promote local and sustainable floriculture by supporting local flower farms through education, outreach, and research programs. The organization also focused on educating flower lovers of the economic and environmental impact of local flowers, as well as the diversity of flowers available through Utah Flower Farms.
*Utah Flower & Foliage: Katy Roach has an extensive background in garden maintenance and consulting and she has recently branched out into flower production and design to serve the Salt Lake City marketplace.
*Wasatch Blooms: Farmer-florist Heather Griffiths grows intensively on an urban lot and she combines market gardening with permaculture ethics.