Connecting community with local blooms
The Slow Flowers Movement is taking off everywhere and Utah is no exception!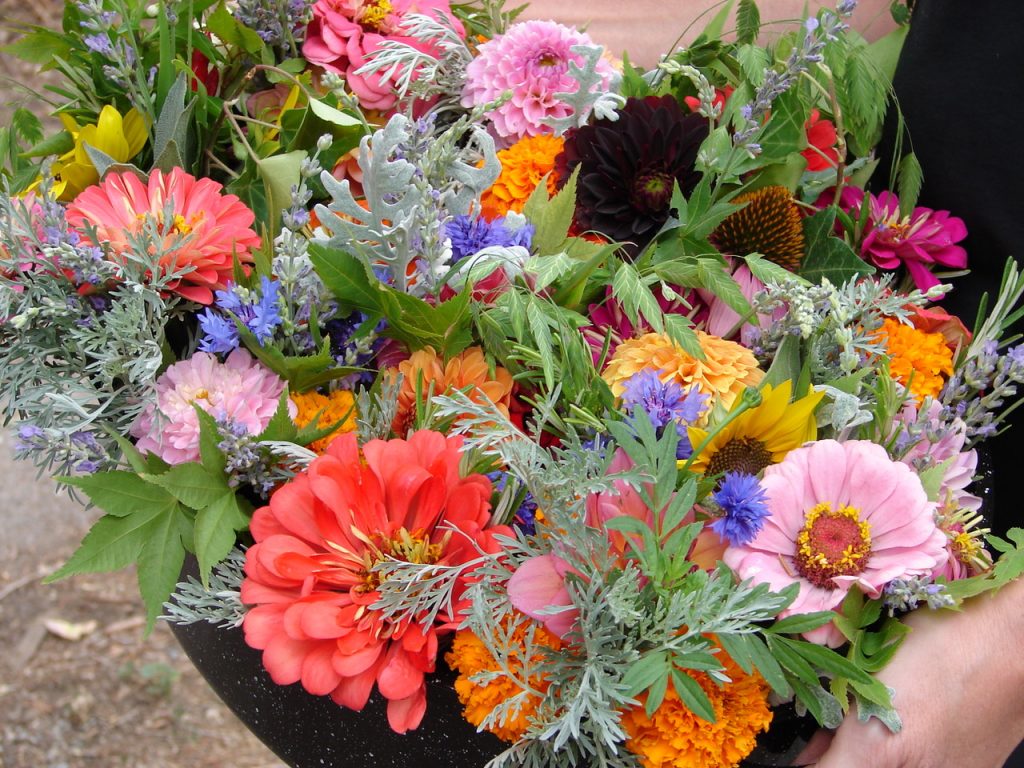 The first annual Utah Flower Day flower festival was held in Murray, Utah, near Salt Lake City, on August 13, and It was a tremendous success! It's estimated that over 500 people attended the event and enjoyed the abundance of the summer flower harvest. Farmers came from all over Utah with buckets of fresh, colorful and fragrant blooms. They spent the evening selling market bouquets, small posies and single stems, all while answering questions about local flower farming.
Hosted by the Utah Cut Flower Farm Association (UCFFA) and Utah State University Extension, Utah Flower Day was a celebration of the summer flower harvest and an effort to connect the public with local flower farmers. There were fun activities for everyone: crafts for kids, bouquet making demonstrations, gardening education, a floral design competition and local ice cream provided by Aggie Ice Cream of Utah State University. There was a huge floral arch (above) in the shape of the state of Utah, created for everyone to use as a flowery and fragrant photo opportunity.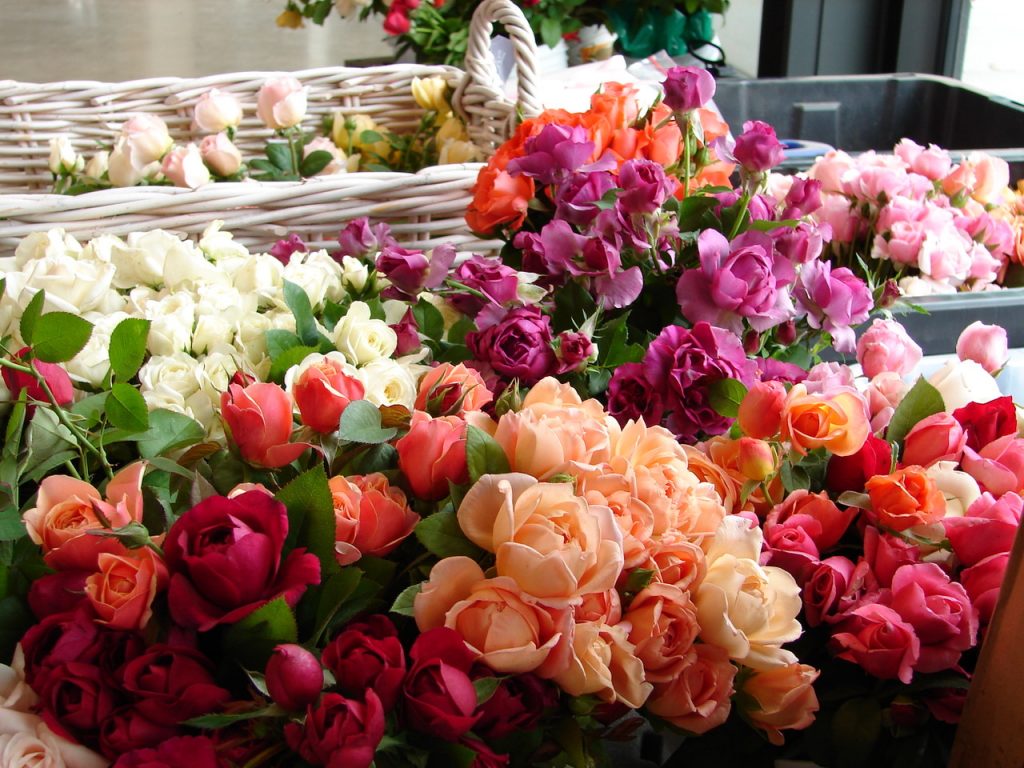 The UCFFA was started in 2019 by a group of growers seeking to promote flower farms in Utah and the Intermountain West. According to Dr. Melanie Stock, USU Extension specialist and UCFFA board member, there were 47 flower farms in Utah in 2019. Now, in 2022, there are 132 and counting! The UCFFA provides education about all aspects of flower farming – from business to botany. It also hosts fun social events for the ever-expanding community of growers and florists in Utah. It's a great way for the group to get to know each other and share ideas and experiences.
2022 saw the creation of a flower co-op and a flower collective. Located on the Wasatch Front, these markets provide local blooms to buyers in northern Utah. Mollie Payne Madsen, President and CEO of Utah Flower Market co-op in Pleasant Grove, reports that they have 7 member farms and are currently selling to 123 wholesale buyers on the Rooted Farmers platform and also to the public.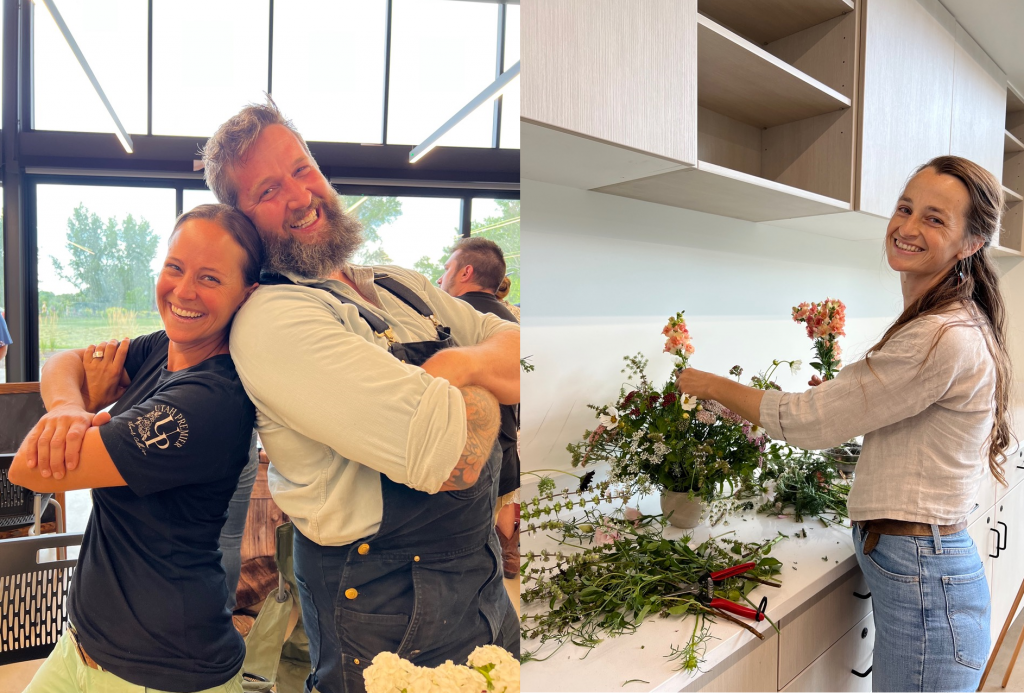 Utah Premier Flower Collective, founded by Jessie Westover and Stephen Workman and operating in Salt Lake and Davis counties, sells wholesale to more than 50 registered florists and they have a waiting list of over 40 more. They have 16 committed growers. These markets connect floral buyers to the local farmers on a weekly basis. By streamlining the process of flower sales, farmers can focus on growing and florists can focus on design and events. The momentum and continuity make the Utah flower industry successful for everyone involved.
The success of the Utah Flower Day festival and the breathtakingly rapid growth of the flower markets are good signs that local flowers have a bright future in Utah. The state's continued population growth, a robust destination wedding scene and increasing awareness of the benefits of buying local have created a busy and wonderful community of growers, florists and flower enthusiasts.
More Resources
We've featured several Utah-based Slow Flowers members on the Slow Flowers Podcast. Have a listen:
Episode 418: A visit to Utah's emerging cut flower community with Laura Pittard of Poppin' Blossoms; plus, our state focus North Dakota
Episode 428: Utah's Blossoming Floral Renaissance with Heather Griffiths of Wasatch Blooms and Ali Harrison and Lindy Bankhead of Florage Utah
Episode 489: Fawn Rueckert of Sego Lily Flower Farm, an urban micro farm in Utah