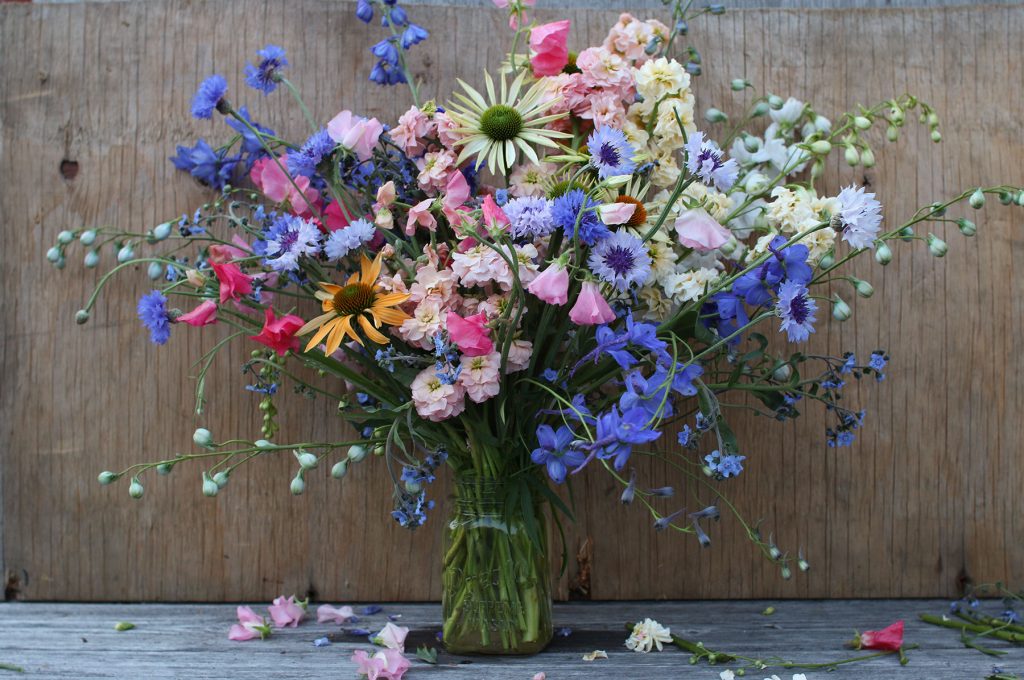 If you've attended any Association of Specialty Cut Flower Growers (ASCFG) conferences or Growers' Schools in the past few years, I bet you've met Hillary Alger.
Hillary is passionate about growing flowers and she works tirelessly on bringing information and resources about what her company is doing to the community. She is the Flowers Product Manager for Johnny's Selected Seeds.
But I didn't know she was a passionate floral designer, too! In this week's newsletter from Johnny's Selected Seeds, this cool video and post popped into my feed. It showcased the "Spring Mason Jar Bouquet," designed by Hillary. The post continues:
We are pleased to present you with the raw materials (aka, seeds) and step-by-step instructions for this exquisite bouquet designed by our Flowers product manager, Hillary Alger, a lady whose favorite weekly ritual when things are in bloom is to fill a mason jar with fresh flowers. With its graceful, arching gestural lines and subtle pops of color, we feel this bouquet embodies spring.
Here's the detailed how-to video that walks you through Hillary's design process:
Here's a link to many of the botanical design ingredients she used. I'm placing my order today! You can order the entire collection for $19.75 and save a little, too.