Celebrating the 10-year anniversary of the publication of Slow Flowers: Four Seasons of Locally Grown Bouquets from the Garden, Meadow and Farm
Week One, 2023
New Ingredients:
7 stems, *Ozothamnus 'Sussex Silver', a gorgeous evergreen with fine silvery texture
3 stems, *Senecio candidans 'Angel Wings', a Dusty Miller relative with smooth, silvery-white foliage
4 stems, *Salvia officinalis 'Berggarten' (Berggarten sage)
7 stems white hyacinth, Canadian-grown
2 stems *white hellebores
8 stems dried pussy willow (saved from a 2022 arrangement)
*Slow Flowers Cutting Garden
---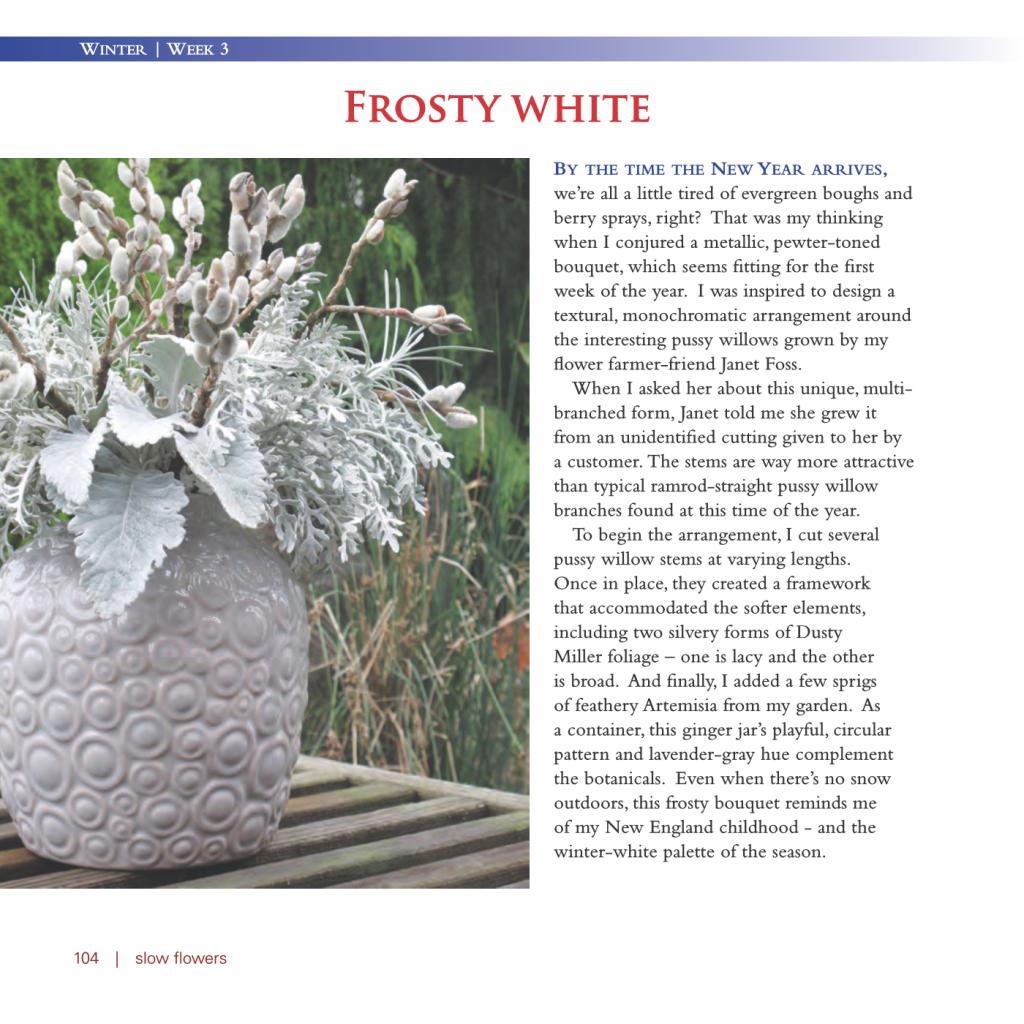 Ingredients:
5 branches pussy willow (Salix caprea), grown by J. Foss Garden Flowers
7 stems each of two forms of Dusty Miller (Centaurea cineraria), grown by Charles Little & Co.
7 stems Artemisia absinthium, harvested from my garden
---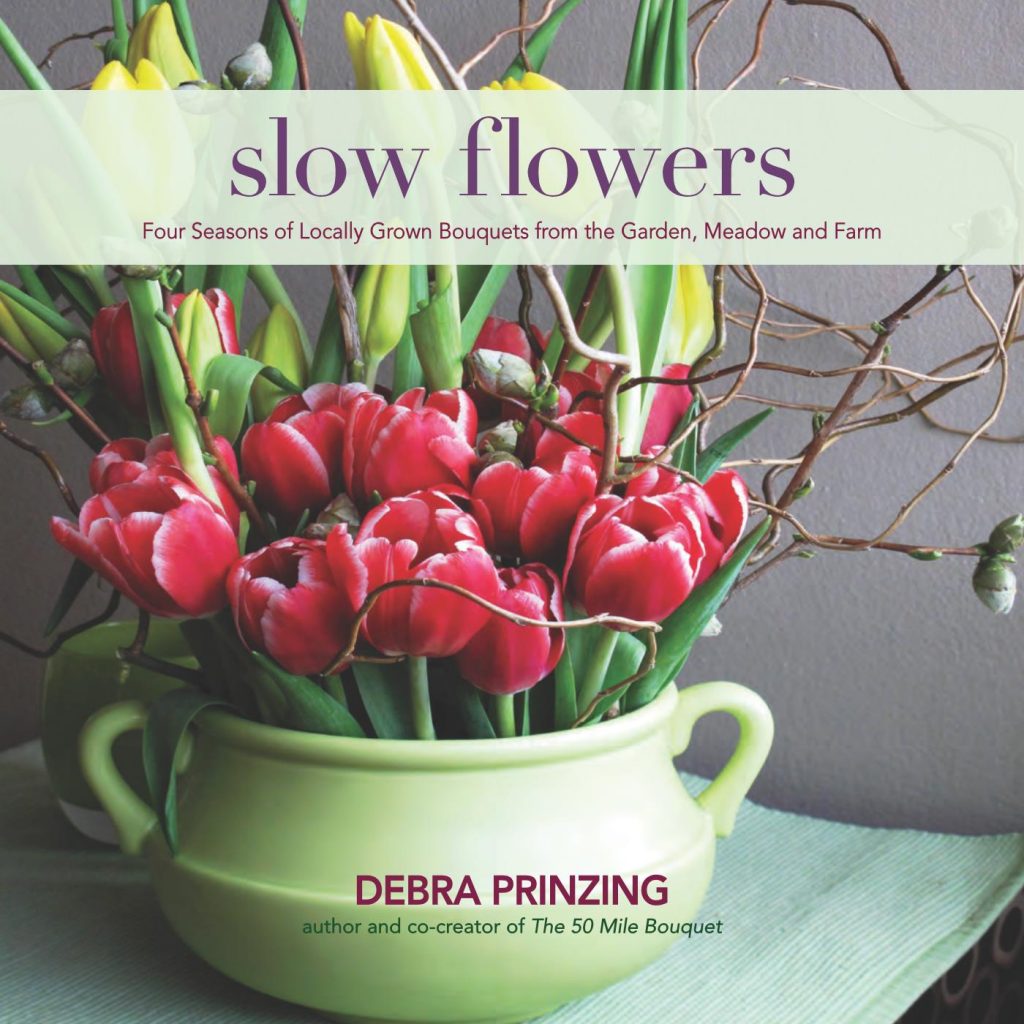 I created the 52 arrangements that appear in the Slow Flowers book between November 2011 and October 2012, finishing just in time for the editing, design, layout, and printing. Slow Flowers was published 10 years ago, in February 2013.
As the New Year of 2023 approached, I wanted to reflect on the significance of this little book, both on my life and on the Slow Flowers Movement. It is utterly amazing to take stock of what has emerged from this personal floral design experience in th past decade. From a challenge I gave myself to create one bouquet each week for a full year, using only what I could harvest from my own garden or source from local flower farmers, an entire community of kindred spirits has come together to do the same, to celebrate and uplift domestic flowers and sustainable floral design.
SLOW FLOWERS inspired all of our subsequent programs and initiatives that benefit the entire floral marketplace to this day. Here is the chronology of all that we have achieved in the past 10 years!
A Renewed Slow Flowers Challenge
Join me as I revisit SLOW FLOWERS for a celebration of the book's 10-year anniversary.
Beginning today, for Week One of 2023, I will design a weekly updated version of the arrangement I created a decade ago for Slow Flowers: Four Seasons of locally Grown Bouquets from the Garden, Meadow and Farm (St. Lynn's Press, 2013).
You're invited to join in as we revive the #slowflowerschallenge!