Week 40, as we revisit the 10-year anniversary of the book Slow Flowers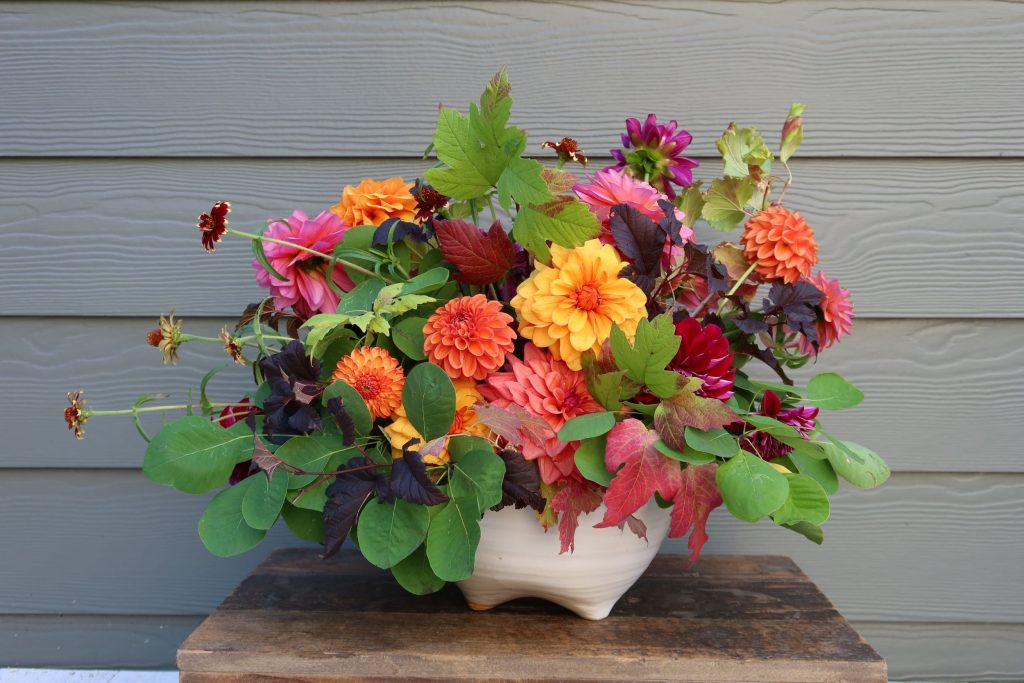 There are some common threads between my 2013 footed bowl arrangement and this week's 2023 footed bowl arrangements. For one, I faced similar challenges to designing in a wide-mouth vessel, without floral foam to hold the stems in place.
I used a vintage metal cage-style flower frog in the original arrangement (above); it was the type of piece you'd normally see filled with chicken wire. In fact, my new 2023 design uses a ceramic bowl, which is even larger than the pottery piece I used in 2013. It was a gift from a Slow Flowers member who used chicken wire to design a stunning sympathy arrangement for a family member we lost.
---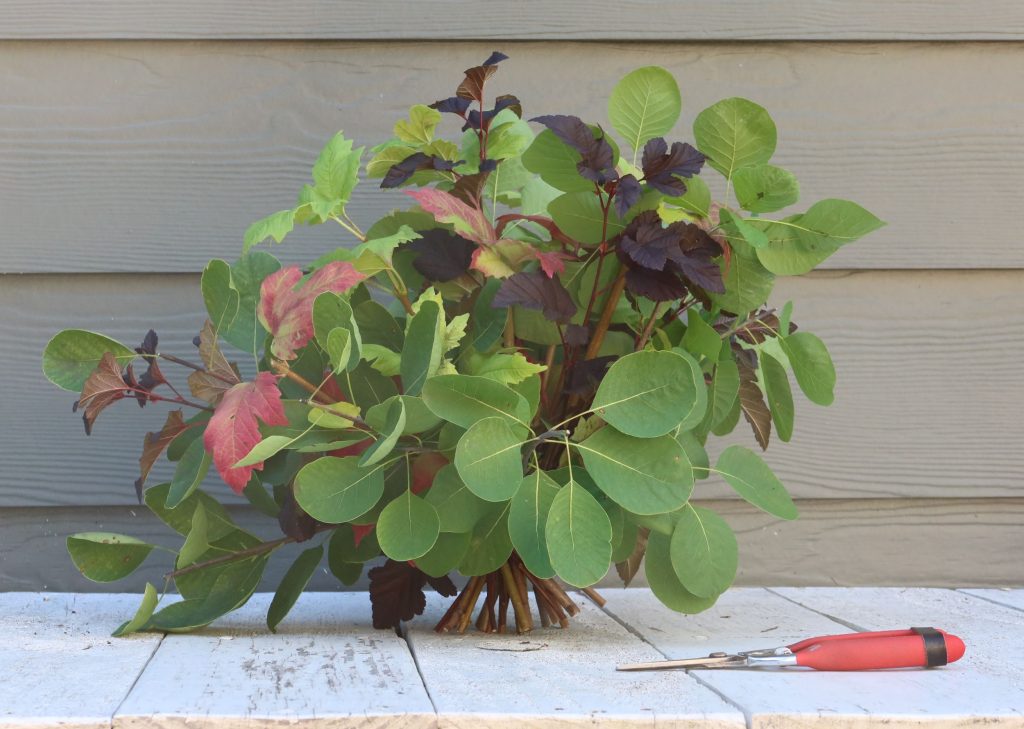 After learning from Shane Connolly last weekend, though, I thought I'd try a new green mechanics method that's 100% compostable — no chicken wire or floral tape needed. I gathered seasonal greenery from the #slowflowerscuttinggarden — Viburnum opulus (Snowball viburnum), Physocarpus opulifolius (Ninebark); and Cotinus coggygria 'Golden Spirit' (golden Cotinus) into an informal, hand-tied spiral, tying the stems with natural jute twine and cutting them very short.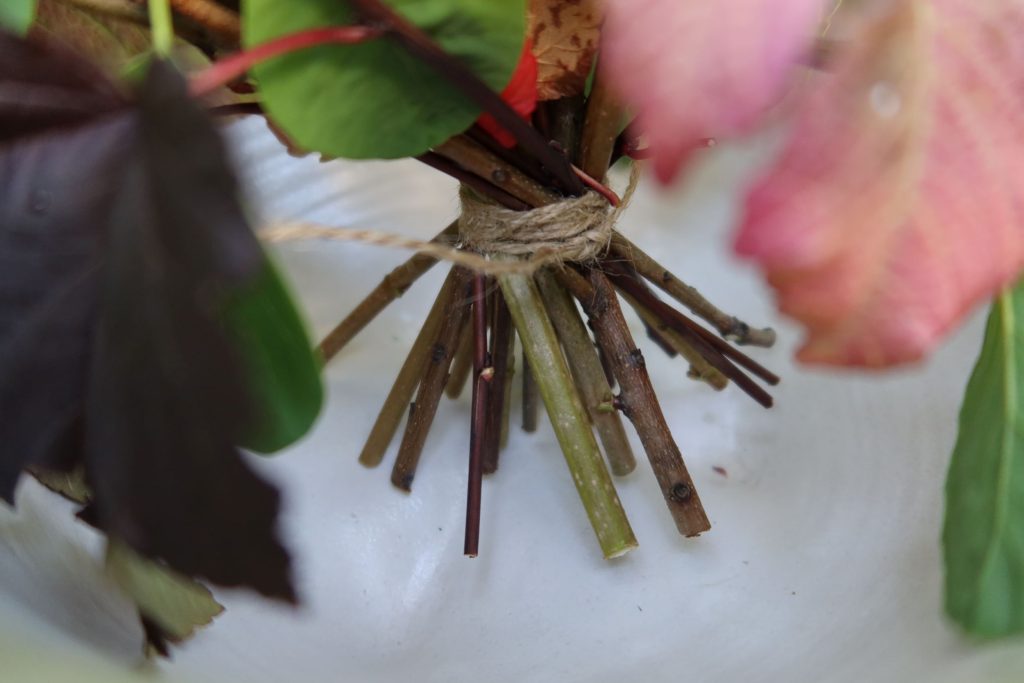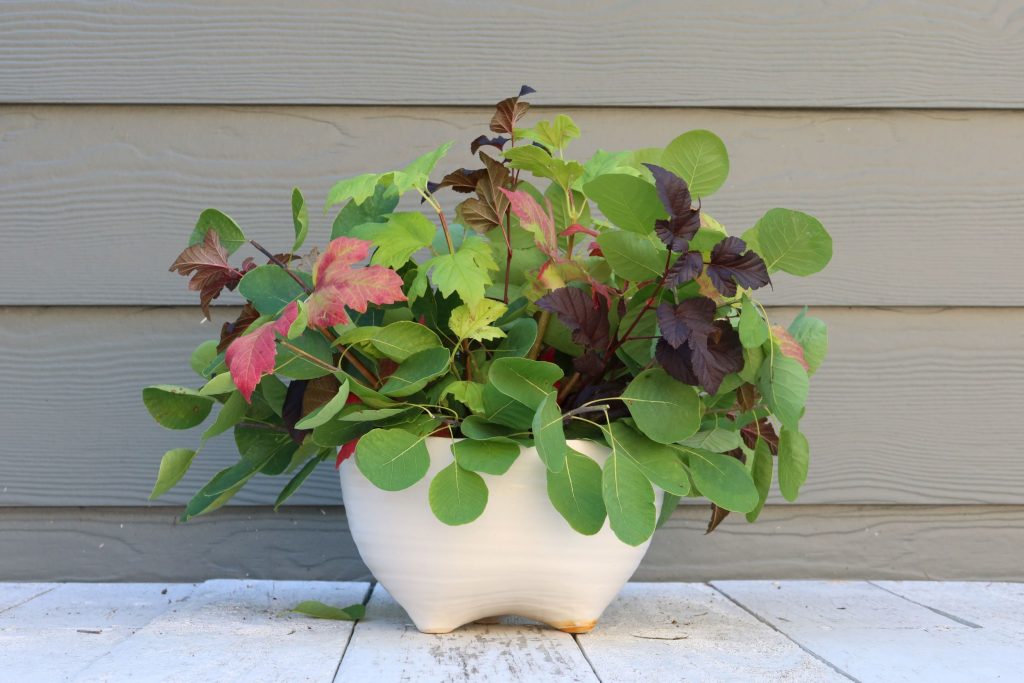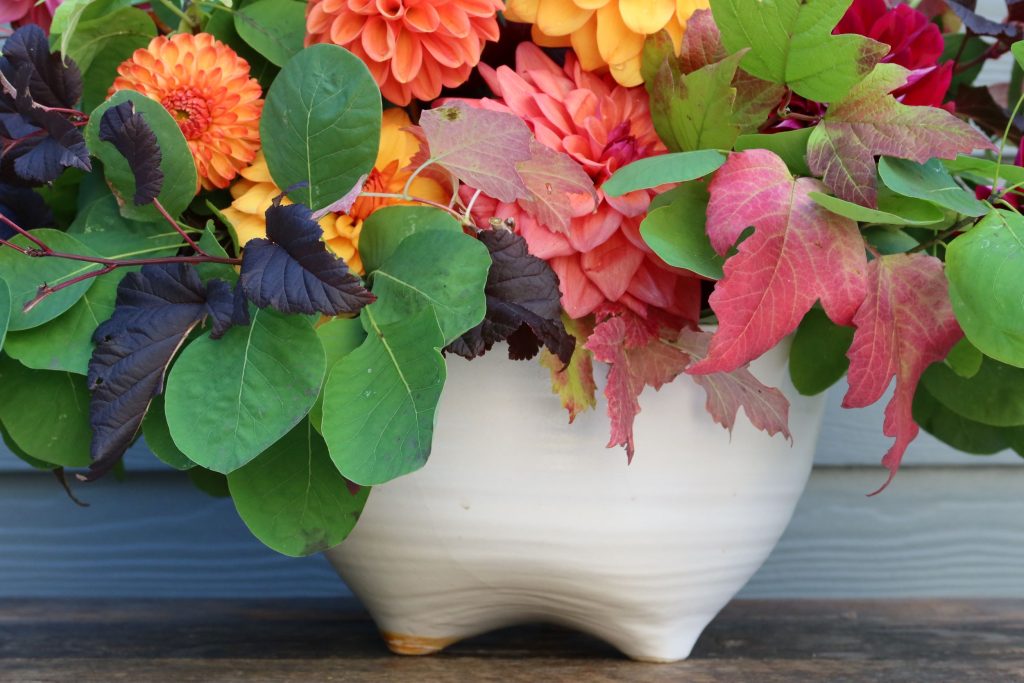 Then, I placed the piece inside the ceramic bowl, filling in a few gaps with extra foliage. Following this method and remembering how Shane used the foliage "bouquet" as the base of a large centerpiece, I began placing vivid, late-season dahlias in between the greenery stems. The sunset hues blend beautifully — copper orange, plums and eggplants, coral pinks — all seem to naturally coordinate with the deep burgundy Ninebark, the Viburnum's reddish foliage, and the lime green Cotinus.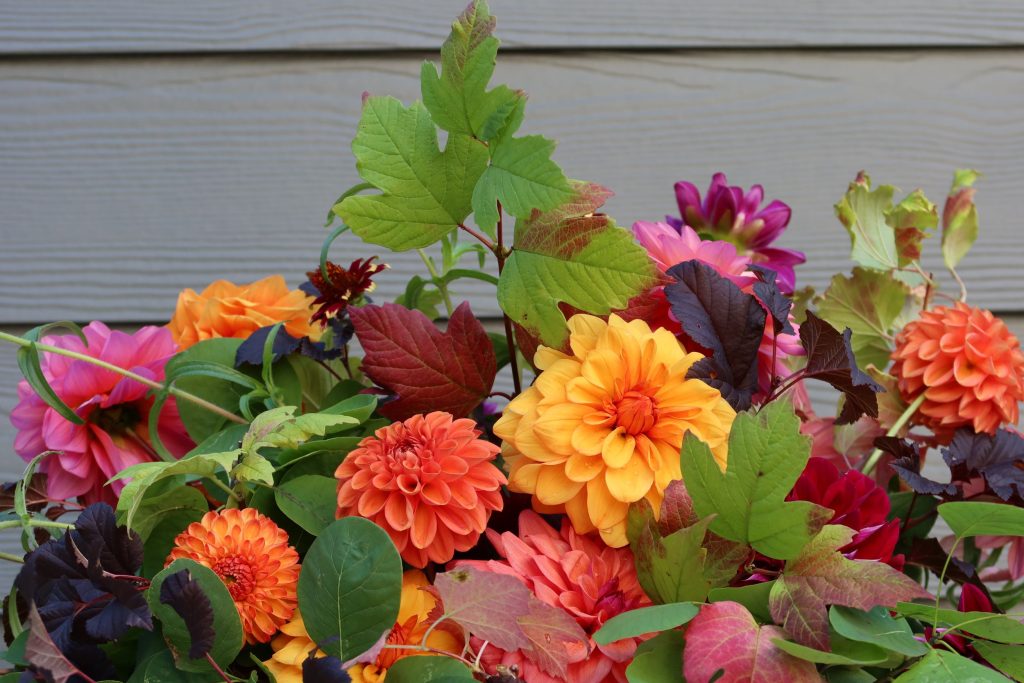 Honestly, I originally intended on a trip to the Seattle Wholesale Growers Market to pick up ingredients similar to my 2013 arrangement — zinnias, artemesia, celosia, and the button-green boltonia. But it has been a whirlwind of a week, as we wrapped up several wonderful days hosting Shane here in Seattle for a successful lecture and two all-day workshops. I decided to save myself a round-trip to Seattle, and limit this arrangement to only include what I could clip from my own backyard. I mean, that's what "Slow Flowers" is all about, anyway!
I decided to limit this arrangement to only include what I could clip from my own backyard. I mean, that's what "Slow Flowers" is all about, anyway!
Reminded by Shane to follow my ethos of designing with the SEASONS, I did not feel limited by what I had to work with. I also designed for both sides of the vase, resulting in two pretty dahlia vignettes.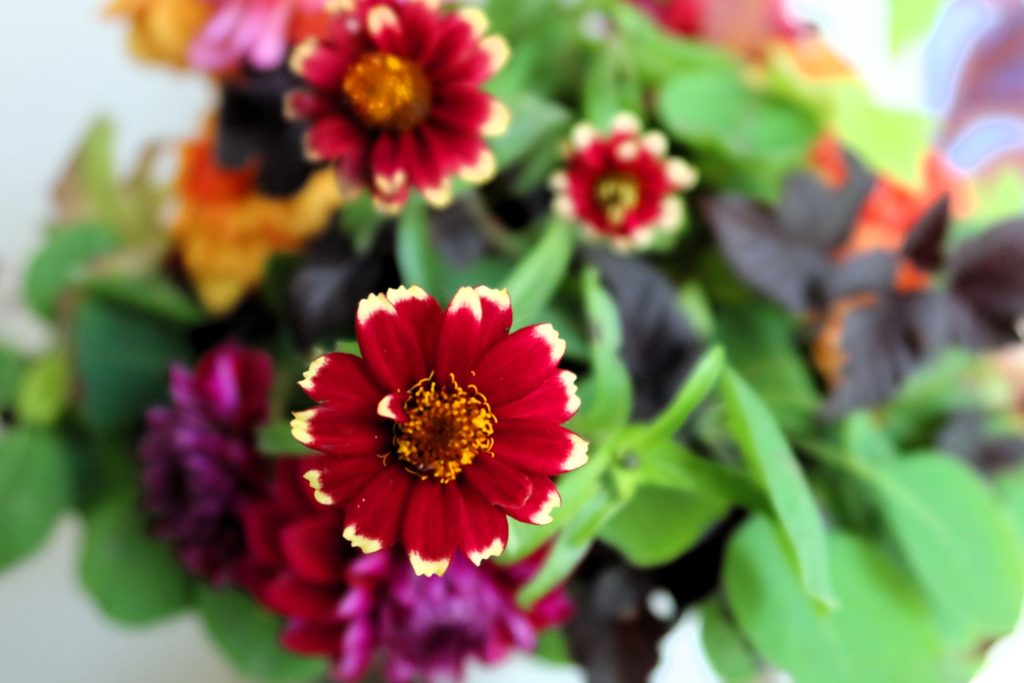 At the end, I thought of adding some late-season 'Jazzy Mix' zinnias — the stems are getting a little unruly, but the crimson petals are perfect accents for the dahlias.