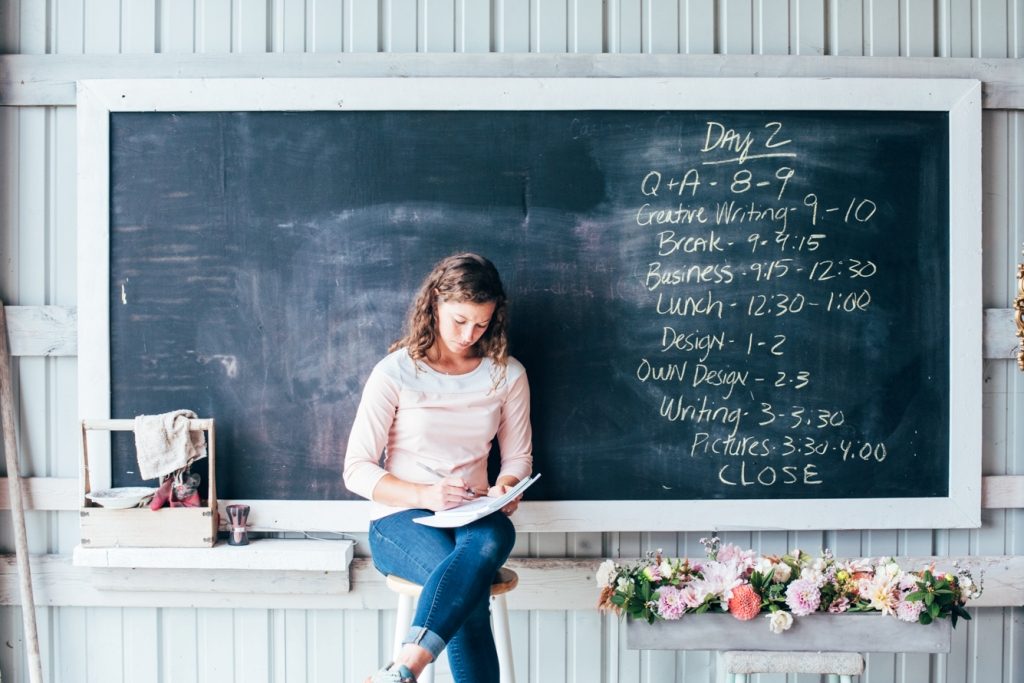 Writing about the flowers we love and design with isn't an earthshattering concept, but it is often a last-minute consideration. Through the Slow Flowers Creative Workshops, I hope to elevate the practice of writing to the same level of attention we devote to our floral designs.
I've enjoyed teaching creative entrepreneurs how to give the words they write for their web sites, blogs, social media posts and business proposals just as much attention as they devote to the visual art of arranging and photographing their work. Basically, it's another form of communications and an essential tool for branding and marketing.
I typically partner with flower farms or floral studios to teach creative writing modules alongside these other important Slow Flowers topics. I am always struck by the highly personal and uniquely individual relationships each one of us has with flowers. Expressing that through the act of writing is incredibly powerful.
For the past two years, my Slow Flowers Creative Workshops have joined floral design and flower farming educational sessions around the country — from Santa Cruz, Sonoma County and Seattle to Raleigh, North Carolina, and Waterford, Virginia, and recently, to Winterset, Iowa. There, I participated as an instructor during Jennifer and Adam O'Neal's two-day PepperHarrow Flower Farming Workshop, held in early September at their beautiful farm outside Des Moines, Iowa.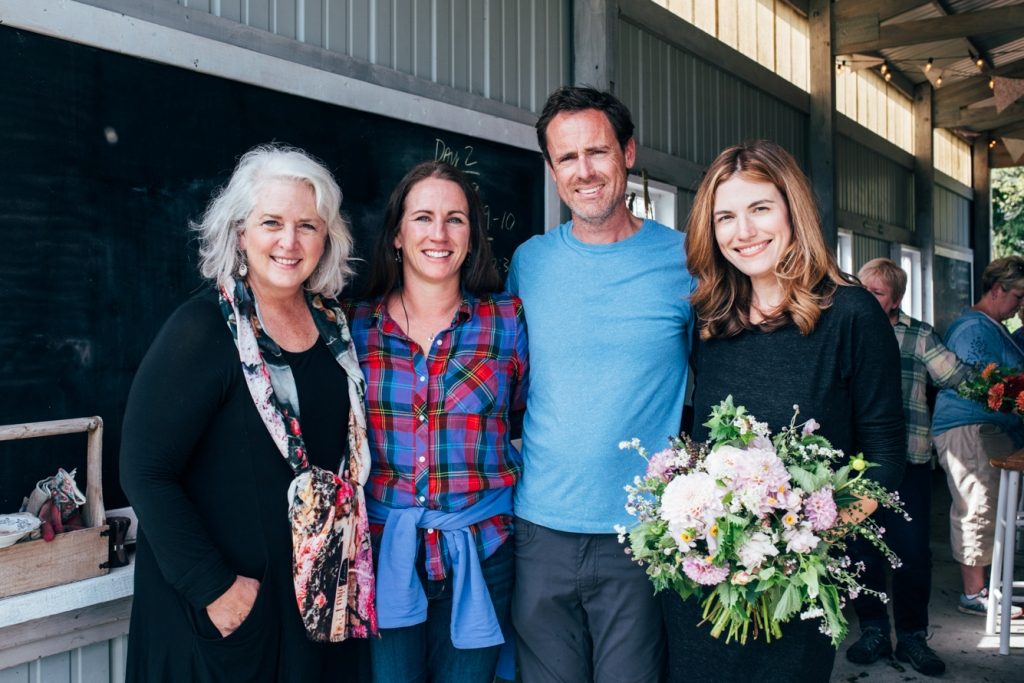 During the first day, Jennifer and Adam devoted their expertise and knowledge to teaching the students about the basics of flower farming. I was so impressed with the amount of information and essential material they packed into a single day as the students, mostly beginning growers, took a dive into propagation, seed sowing, bed preparation, planting, season extension techniques, harvesting, post-harvest preparations and bouquet-making for market. Everyone took a turn at learning Jenn and Adam's special way of wrapping market bouquets and dividing dahlias, among many other hands-on tricks.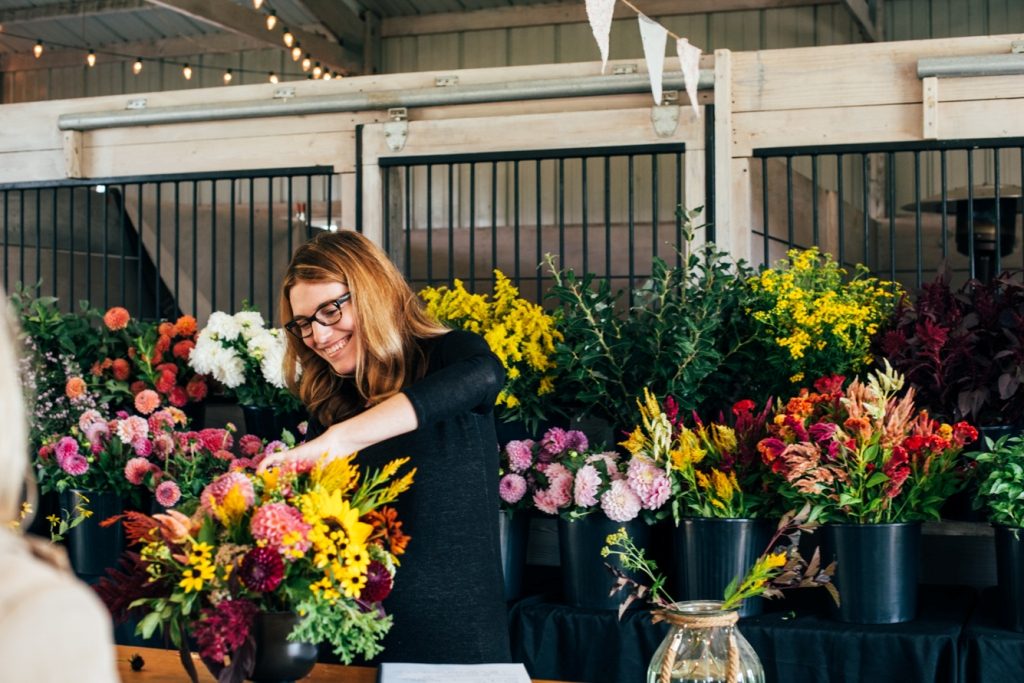 The following day was divided into two sessions, with my writing exercises in the morning, followed by a floral design demonstration with guest instructor Margaret Ludwig of Giverny Design. Margaret's lyrical approach to floral selection, color palette choices and arranging inspired the students to dive in and design a compote centerpiece.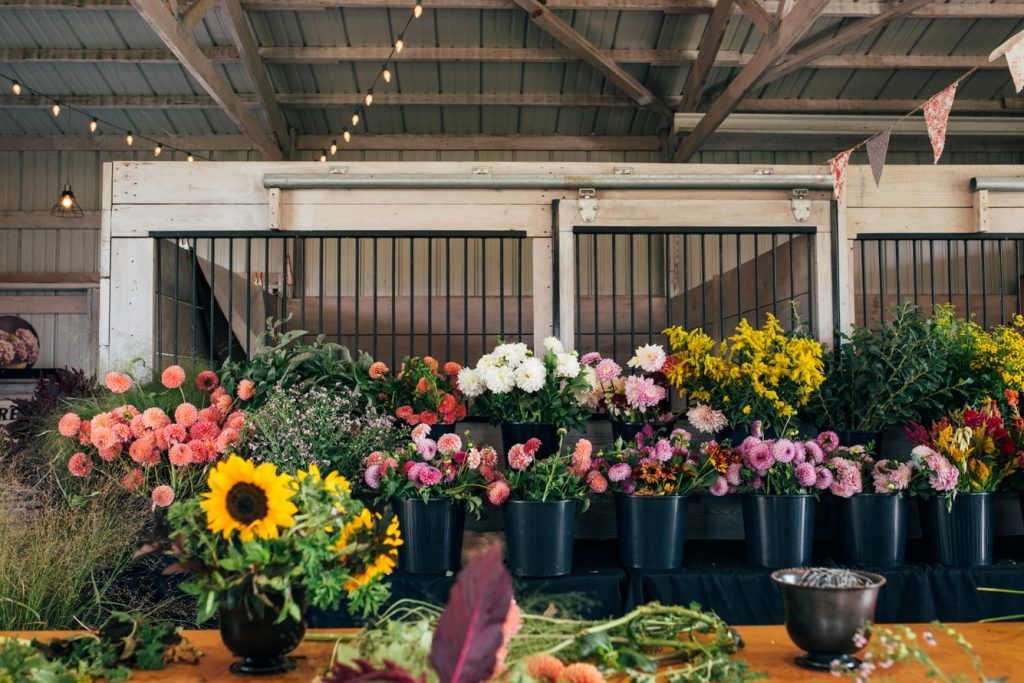 We were all overwhelmed by the "flower shop" that Jennifer and Adam set up — buckets and buckets of annuals, herbs, foliages, ornamental flowering shrubs, roses, and of course, dahlias! It was truly the peak of the season — perfect timing for such a workshop.
My final challenge to the participants was to create a piece of writing inspired by their floral arrangement. In reading and re-reading these pieces, I'm super impressed with what each has expressed. For me, I figure out what I know through the act of writing words on a page. I think the same could be said for the pieces I share with you below.
Thank you to Jennifer and Adam for making this workshop such a sensational experience for everyone who traveled to Iowa for the weekend. I'm thrilled to share images taken by Liz Brown of Estorie.
Enjoy the designs and the original writing that accompanies each. I hope it gives you a glimpse into the creative collaboration that can happen with beautiful flowers and powerful language!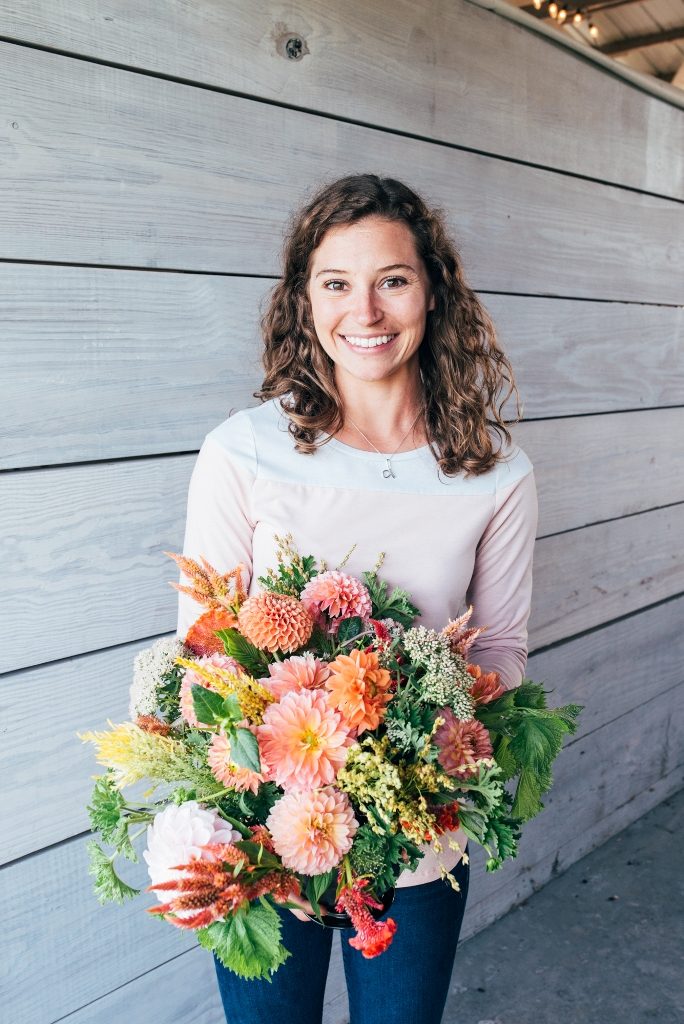 Deidre Morrison
Honey Smiles Flower Co.
PRETTY WITH A PUNCH IN THE FACE
You see it. Far off and out of focus. The pastel balls. As you move closer, their velvety, almost melted petals are revealed. So soft you want to rub your cheek against them. Dahlias. Dahlias are the pastel balls. Buttery yellow, fuzzy peaches, sunset oranges. You move ever so slightly to the left toward the cloudy, blush specimen and BAM!
An explosion that hits you in the face – but ever so gently.
The spikes of celosia grab your attention but give you the comforting feeling of a familiar touch with their soft, feather-like arms. They lead your eye upward towards the tip, only to refocus and find the wiry pods directly behind. Broom corn that shoots out from all directions, with hints of that same buttery cream dahlia. You realize its neighbor is trying to follow suit. Sedum. In a class all of its own. Almost like an explosion stopped in time. Almost as if they would fully burst if the light were to hit them just right.
You take a step back and come to a realization that you've misjudged this cheery piece. Underestimated a pretty face, only to find you were punched in the face with spikes, wires and explosions.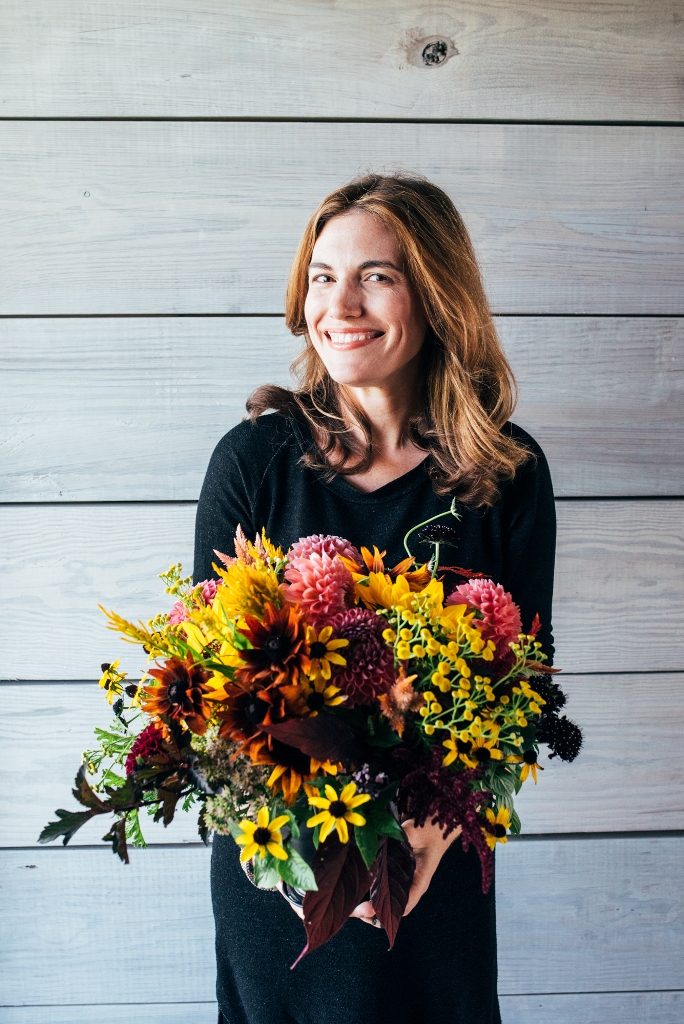 Margaret Ludwig
Giverny Design
MY STORY, EMBODIED IN A BOUQUET
My mentor once told me, "let the petals guide you in your color choices." When working with nature, one can't go wrong taking inspiration from the source. Starting with a single bi-colored rudbeckia, I was inspired by the burgundy center, bleeding to crimson, and then transitioning to gold. From there, the mix of dahlias used were analogous shades of color – starting with a deep claret, to an earthy terra cotta, to a brighter coral. I finished with fluttering celosia and wiry-stemmed scabiosa. Trailing velvet amaranthus draped over the lip of the vessel. Like the shape of the bouquet, my personality lends itself to structure, with a bit of whimsy added for excitement. The flowers are an accurate representation of me: a classical form accentuated by dancing textural flowers to provide interest. I am inspired by art and I identify with the Van Gogh wheat series. The static painting still evokes movement. In every design, I hope to share a sense of movement – a dynamic piece of art.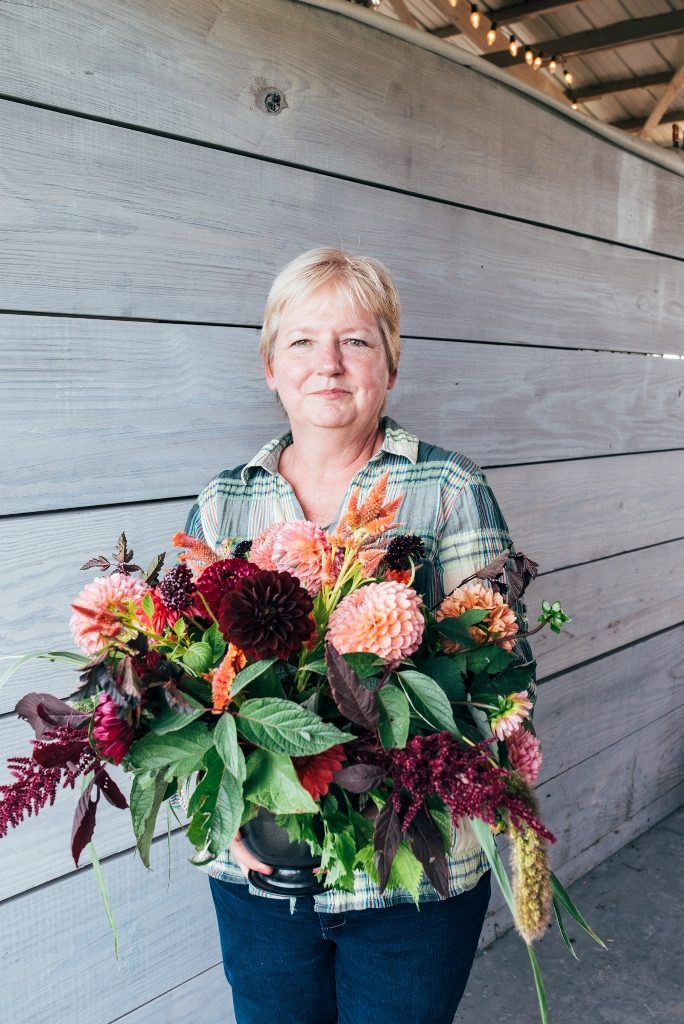 Connie King
Prairie Belle
FALL, ACCORDING TO CONNIE
I'm naturally drawn to pink flowers, but a fall palette doesn't usually include pink, so the next best are peach and salmon. The peach flowers (dahlias, my favorite), paired with burgundy flowers, makes a more sophisticated fall arrangement. It's softer and subtler; but at the same time, has a pop of contrast. I chose the greenery with color and shape in mind. First were the red twig dogwood stems with a hint of burgundy; then I chose millet for its droopy shape to add movement to the arrangement. To add to the width, I selected wine-colored amaranth and ninebark.
Peachy celosia in two shapes added the final pizazz. I actually really love it!
Clara Muggli-Toyloy
Oak & Olive Flowers
RASPBERRY LEMONADE
This arrangement has the fresh innocence of a picnic on an early summer afternoon.
(You know the type, when the sun is shining and there is the perfect, slight breeze, and it feels like you will be happy forever.) The soft pinks and buttery yellows juxtapose with the saturate burgundies and magentas. The fragrant geraniums, mint, and basil offer bright greens, and fragrance that evokes memory and make your mouth water.
The colors are sweet. The smells are sweeter and there is whimsy and movement. So tickle your toes in the grass, watch the clouds go by and let the world refresh you.
Erin Honken
Erin's Acre
SUNSET ON SUMMER (or) SLOW DOWN SUMMER
Mix of scented geranium, cinnamon basil, buckwheat, celosia, dahlias, zinnias in warm peach tones with splashes of deep burgundy, hints of golden yellows and soft purples. This bouquet says: "Summertime, slow down! Give us a few more weeks before we move onto autumn."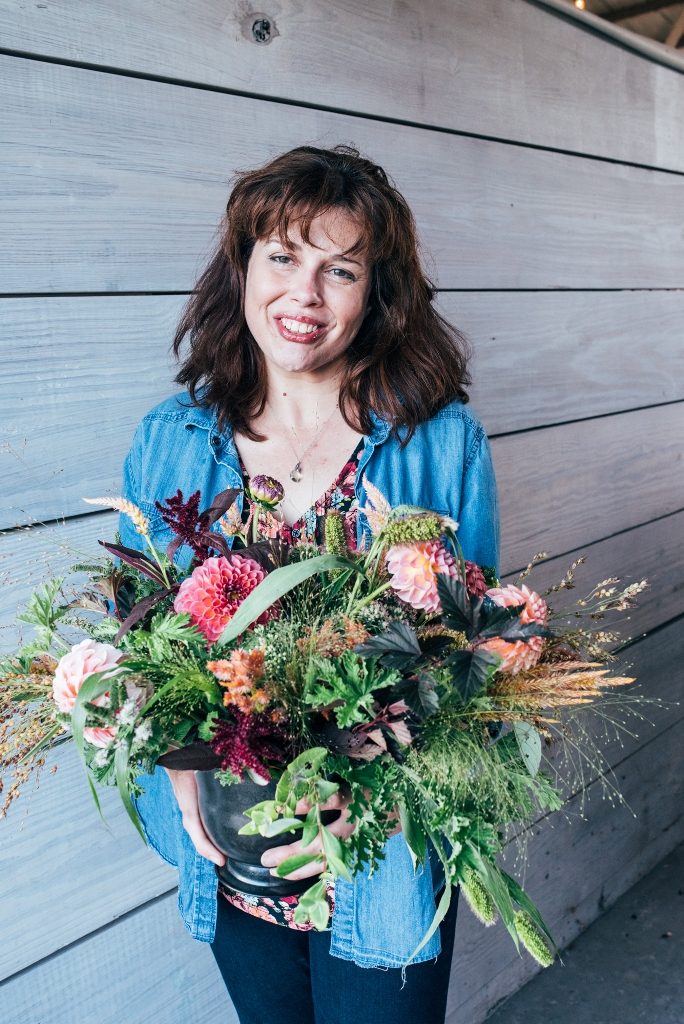 Jen Hinson
Clara's Garden
SUMMER'S GLOW
Sometime after the heat and hustle of high summer, when littles smell of spilled ice cream, chlorine and wet cement, flowers absorb all that is sunbaked into the burnt umber soil and their particular shades turn into bronzed versions of their June and July selves. This phenomenon is called "acquiring Summer's Glow."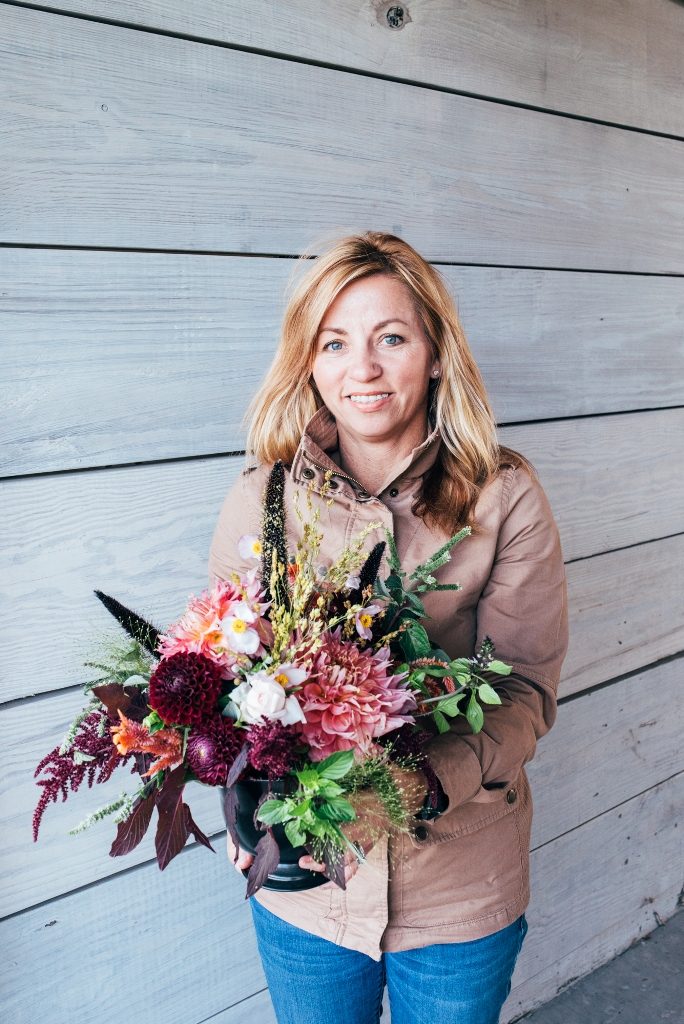 Karri Rose
FALL INTO ROMANCE
This charming palette of rich cinnamon, vibrant peach and strong coffee awakens the senses of the season's change. A mixed variety of Dahlias, Cinnamon Basil and Amaranth evokes the feelings of dancing in leaves, drinking a warm cider and curling up with a great book.
Kim Fuller
AWAKENING
The end is never easy. As hard as it is to choose a career path, something that defines your life, it is also hard to decide to let it go. Particularly at the height of it. Anxiety, sadness, uncertainty, outright panic, are a few of the emotions I dealt with when contemplating the end of my career. Emotions which are difficult to manage, while explaining to others the choice to voluntarily and deliberately go down this path.
One source stated the word origin of career means "a running (usually at full speed)."
Is it possible to do anything else while running at full speed?
Notice the brilliance of color, intricacy of shades, intrigue of texture, intoxifying smells? Is the awakening of your senses worth the screeching halt of a hard-earned career?
The end was not easy. Beginning a new life isn't either. Being able to participate in life is truly an awakening.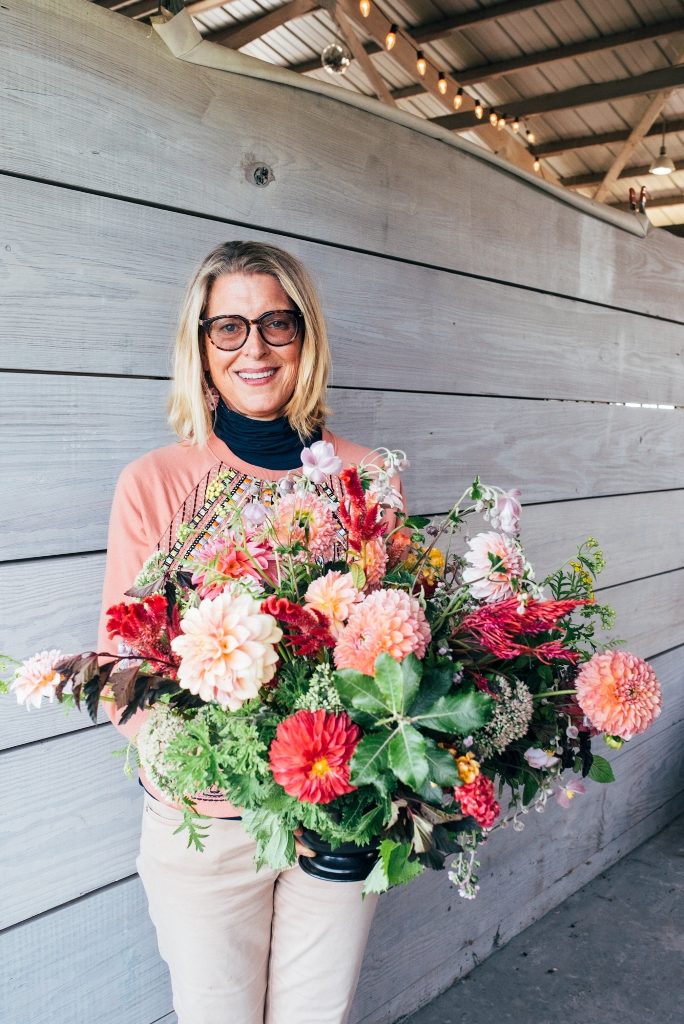 Dana Poston
Posy KC
[to come]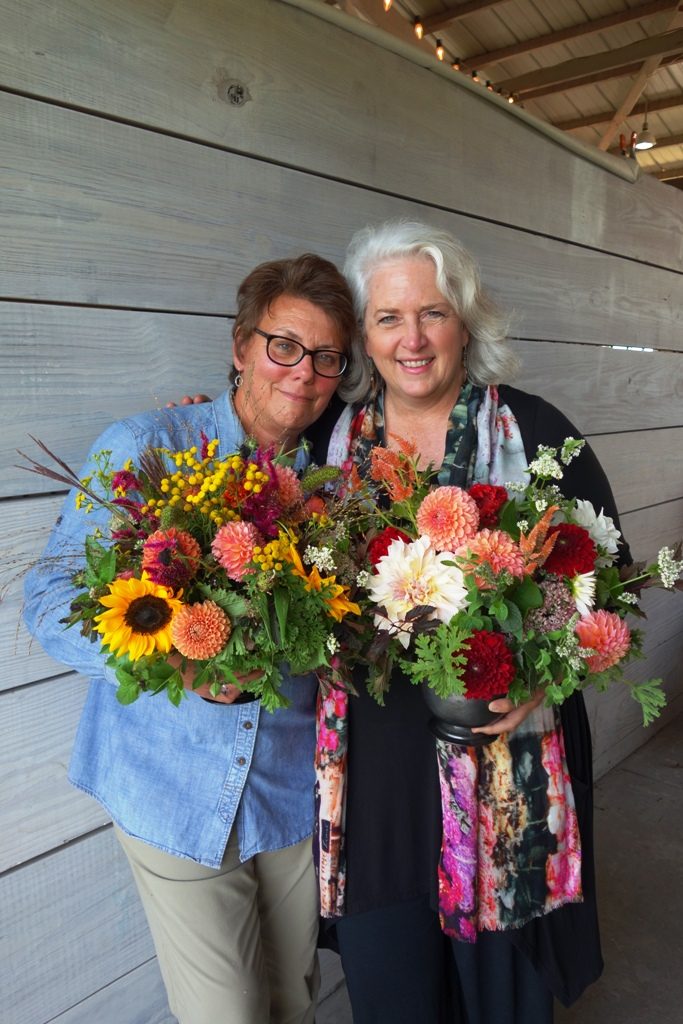 Jean Zaputil 
Garden Girl Baking Co. (above, left, with me)
IN MY HANDS
When I hold you in my hands, I can feel only gratitude for beauty beyond my understanding, strength that supersedes all obstacles and a willingness to continue year after year. You take your place on this earth and bring me to tears with a desperate yearning to know your primordial beginnings. What would we mortals be without you?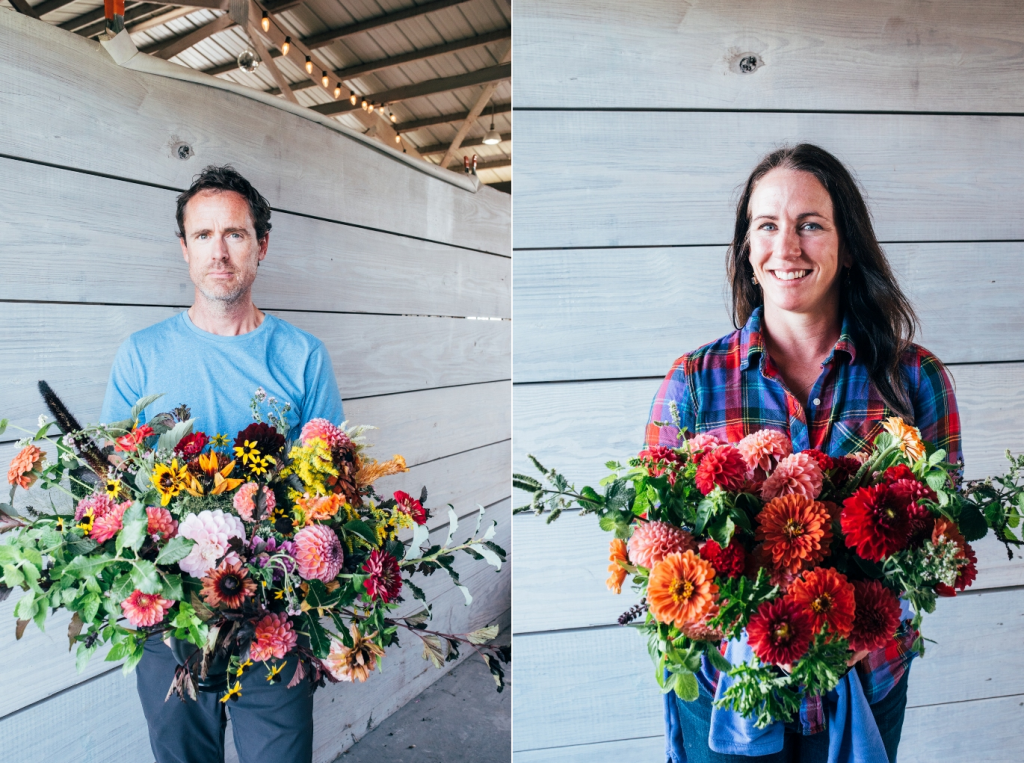 Jennifer O'Neal
PepperHarrow Farm
THE PATH
Feelings of terror surrounded me as I stared down the gauntlet of what seemed like impossible activity. So many worries crossed my mind that I didn't think I could muster the deep, intrinsic need to create and persevere over the task at hand.
There were many people surrounding me, looking to me for leadership and to set a good example. Would I fail them? What if I couldn't make it through the course? If there was even 1 misstep made, it would (hinder?) my path forward.
Starting down the path, I dodged many obstacles, darting around several unnecessary turns and [paths-how about "diversions"?], staying true to what I knew was the right direction, creating a tidal wave of flowing moves and more turns. The depth of my direction led me.
Making it to the end, I tossed and toiled and thought of every move on the way that I would have changed, but I realized as I got to the end, I wouldn't have changed a thing. And everything worked out as it should.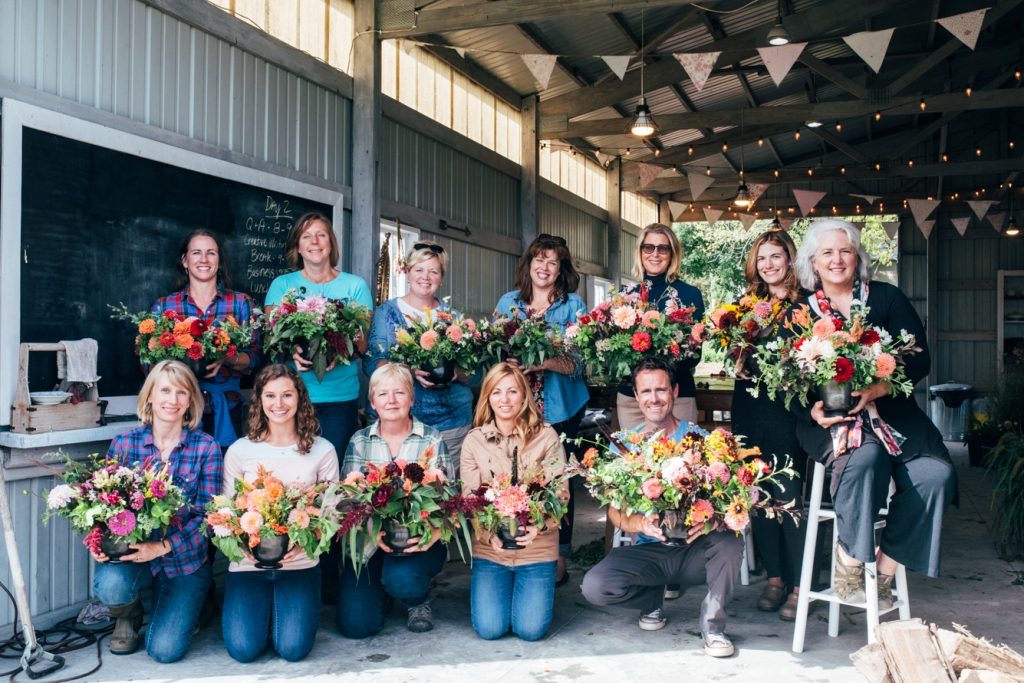 Create your own Floral Narrative!

Writing is Storytelling

Storytelling is Personal

Personal Stories Connect

Connecting is an Universal Act