Gina Thresher, AIFD, EMC, of From the Ground Up Floral, shares this first-person review from Trend Summit, which took place March 12-15, 2020. She attended as a member of the media to cover Trend Summit for AIFD. Thanks to Gina, who is also a Slow Flowers member, for sharing her story and photography with us here.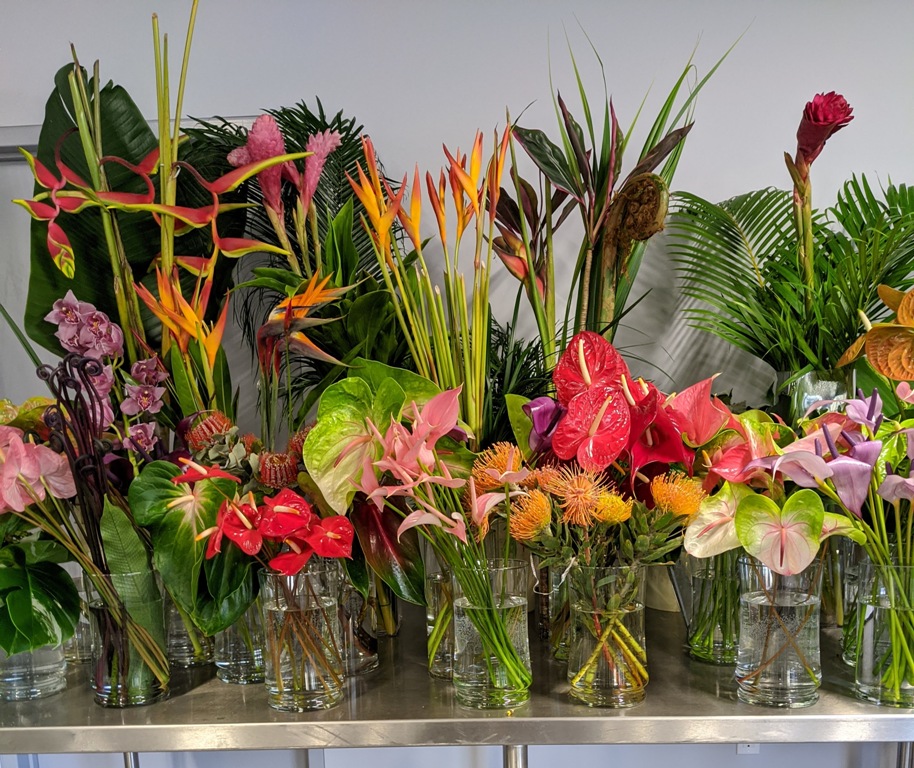 Day One: Thursday, March 12, 2020
I am greeted at 8:30 a.m. by this amazing display shown above. All-American-grown tropicals, provided by the Hawaii growers of Neotropica. The product was gorgeous, with so many incredible varieties and definitely not-your-average foliage options. I would highly recommend sourcing from Hawaii's growers if you're looking to find unique things to design with. The neotropical look is not only trending, but it's here to stay — with customers loving plants and foliages as much as the focal flowers.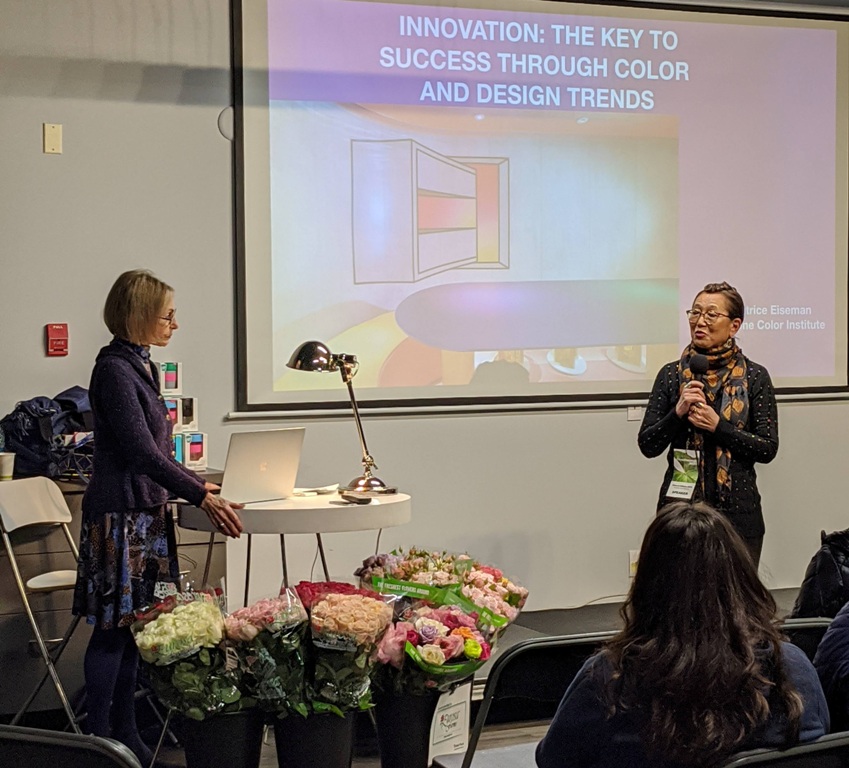 Day One continued with mini demos from Trend Summit sponsors and demonstrations from Gregor Lersch and Susan McCleary. We ended the day with an evening thought- cloud-bubble with panel discussion of local Canadian flower growers moderated by Slow Flowers' Debra Prinzing and a Color Trends Report from Leatrice Eisman of the Pantone Color Institute. It was an incredible review of how as humans and florists, we make choices and our choices can influence the consumer. We have to be powerful, responsible, and aware.
Days Two & Three: Friday, March 13 & Saturday, March 14, 2020
Day Two brought us a Design Immersion. The floral team walked us through their process of creating designs that included very minimal conscious use of foam, or foam-free entirely. We enjoyed beautiful presentations by Jorge Uribe, AIFD, EMC; Rebecca Raymond, EMC; Brenna Quan, AIFD; Jim Martin, EMC; Susanne Law, AIFD and Hitomi Gilliam, AIFD.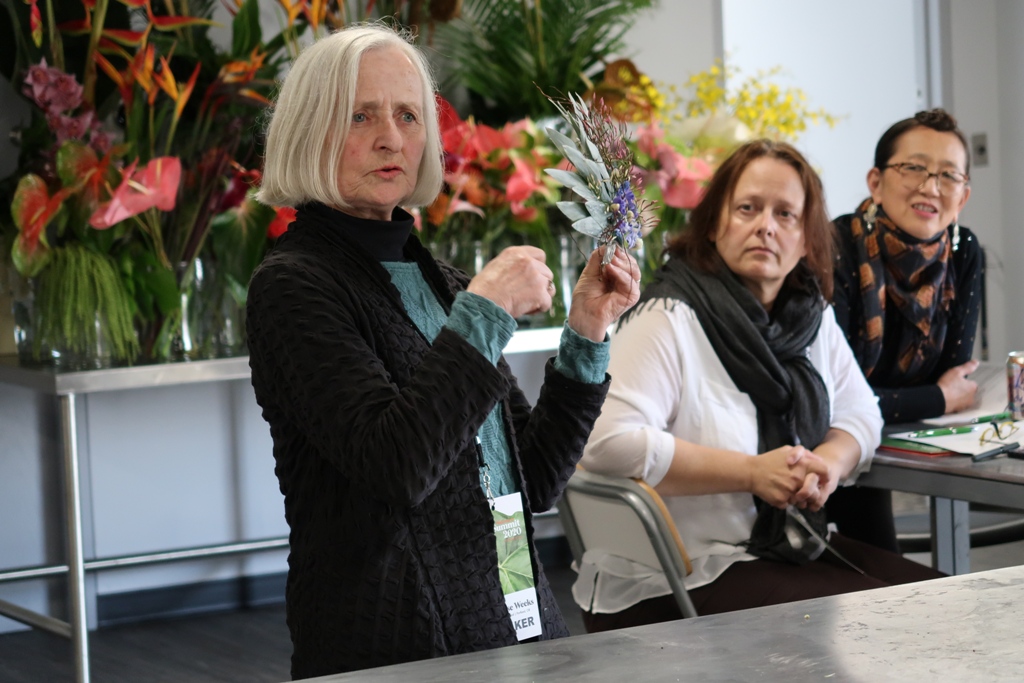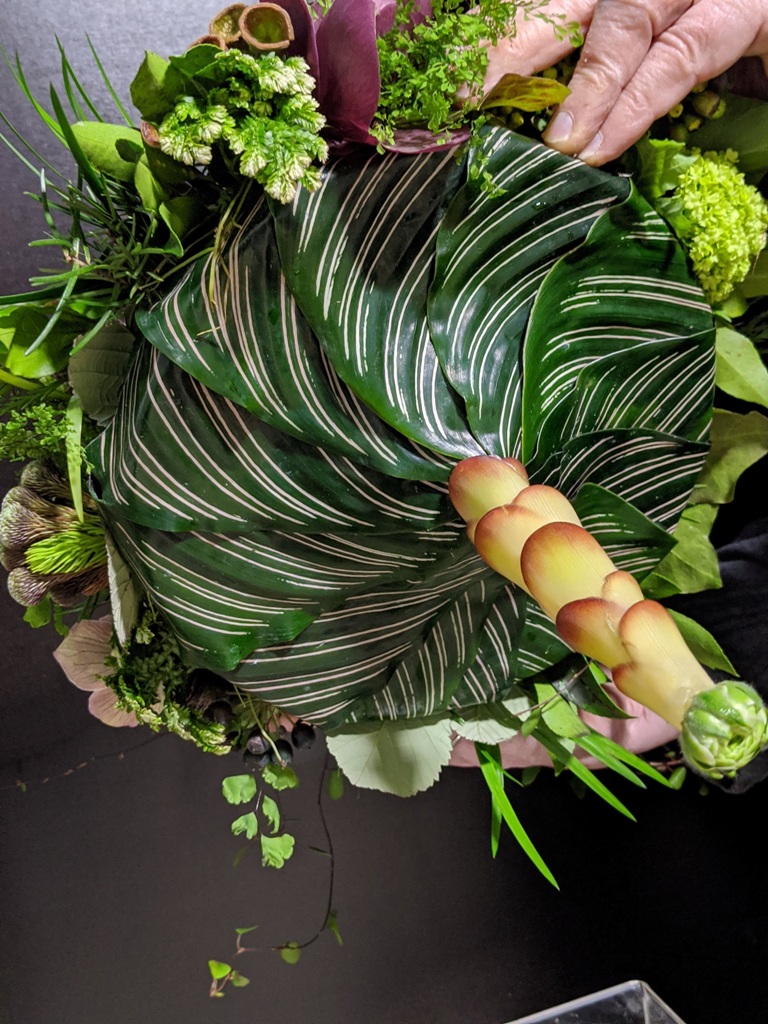 Susan McCleary taught about floral tattoos, creating some of the coolest wearables you've ever seen. Using a hydration technique taught by Hitomi, it's possible to use even the most finicky of blooms.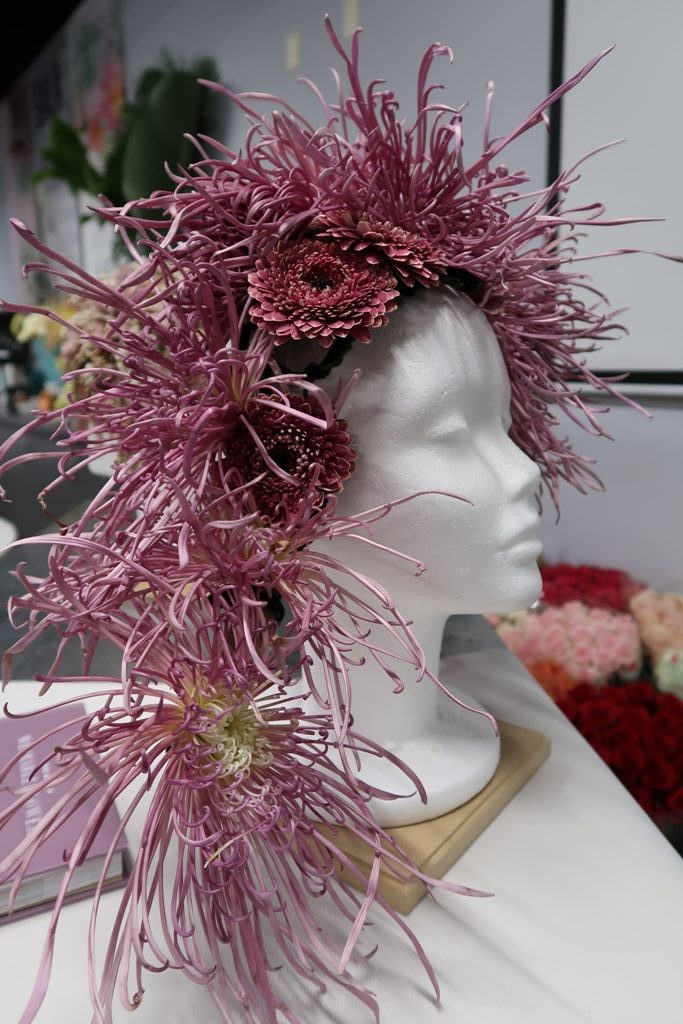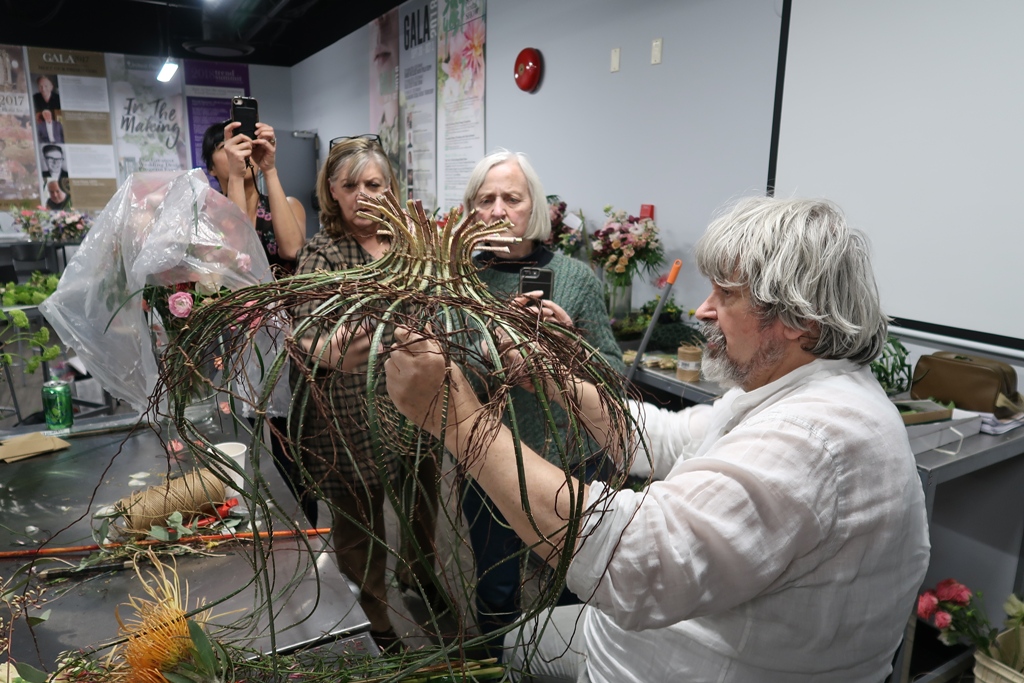 Gregor presented a slide show highlighting many design styles, including structures you can build, repurpose and reuse. The hands-on techniques were useful and gave me ideas for pieces that could easily be used in corporate and event work. His style of teaching is kind, and his curiosity is contagious. He will get you to flex several design muscles you haven't used in a while.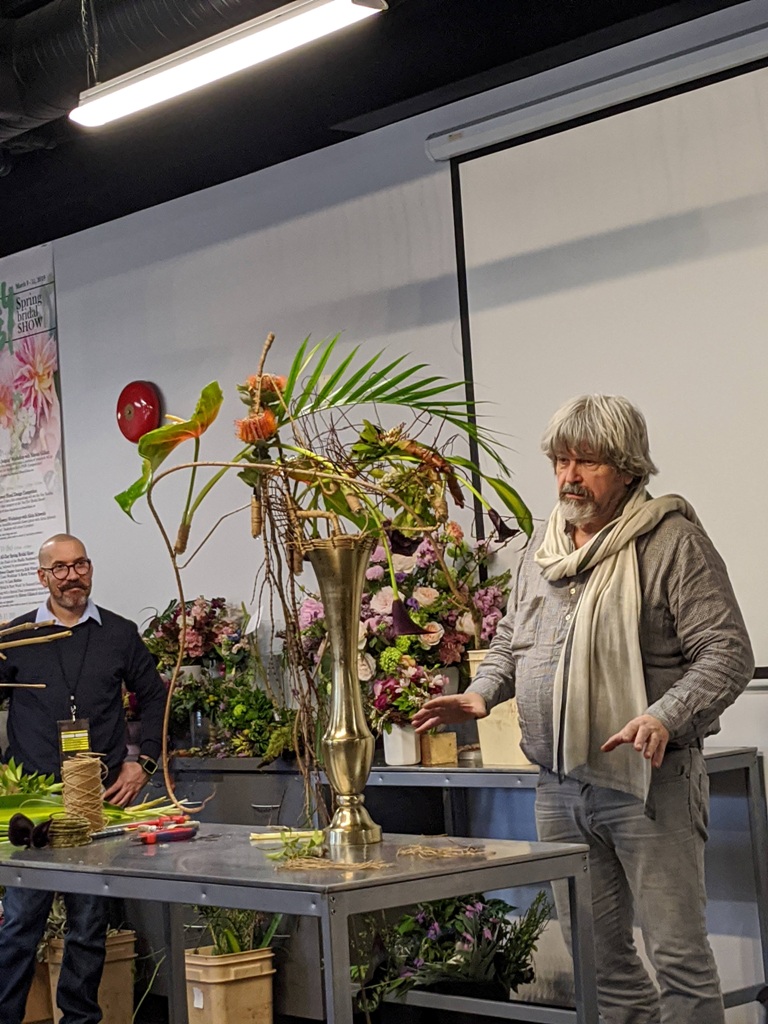 Day Four: Sunday, March 15, 2020
Trend Discussion: Over the our days together attendees rotated through "topic" tables where instructors led conversations on a variety of themes within the floral industry. It was so refreshing to see a cohesive theme and thoughtful mindset as we reported our group responses, table-by-table, on each subject. Topics discussed ranged from botanicals we all adore, to hardgoods, supplies, accessories, containers, wedding styles, bouquet styles, wearable flowers, wedding decor, wedding installations, design style, plants, curvilinear/formalinear and shapes of designs, dried material, alternative mechanics, lifestyle trends and a large variety of sustainability ideas and definitions. It was truly in-depth and extremely relevant for the times.
Trend Summit took place in early March, just days before the U.S.-Canada border began closures due to Covid-19. Participating in the Trend Summit was a creatives' haven. It gave inspiration, provoked insight and encouraged us to do better. As a Slow Flowers member, I was honored to be among peers who are making an effort to bring this industry longevity. Now, more than ever, we have to be conscious of our output and pivot to not only survive, but thrive. I will be keeping an eye out and looking forward to the next Trend Summit.
Product and Sponsors that made this event one for the books:
Our gracious hosts: United Wholesale flowers and Hitomi Gilliam with Design358
Special thanks to Tony Graaf.