The art and science of creating a flower-worthy vessel
Syndicate Sales is a leader in the manufacturing and distribution of floral hard goods in the United States, employing nearly 300 team members in Kokomo, Indiana.
The company was co-founded by Fern and Del Demaree, affectionately called "Nan" and "Pap." Their son Del Demaree, Jr., ran the company for 50 years and today, Pap's granddaughter Laura Shinall serves as president, continuing the family's values of stewardship and hard work, as well as honoring customers and team members.
Syndicate has taken new steps to feature and promote its vast selection of made-in-the-USA vases for florists and continues to invest in state of the art equipment and manufacturing techniques to provide innovative products and services to the floricultural industry.
But what are the elements of a successful vase? We each might have a favorite compote, pitcher or bowl for our flowers, but do you know there is a functional purpose for each element that goes into its design? I asked Trent Harshman, Syndicate's director of product development, to share behind-the-scenes of how a vase is developed:
FR: What are the key considerations that you make before beginning a new vase design?
TH: First I determine the functionality needed asking questions like: How many flower stems will the vase hold? What is the typical length and/or diameter of the stems? The answers determine the size of the neck or choke dimension, as well as the desired height of the vase.  I also look at the floral design trends to see what style of arrangement is going to be popular, asking questions about the composure of the arrangement such as whether it is vertical or horizontal and what are the flare requirements. This helps determine the body of the vase as well as the base or foot area.  We try not to duplicate the same function every time. We like to provide the florist with the latest styles in a variety of options.
FR: How do you build the prototype of a vase?
TH:  I am a believer in the "Fail Fast – Fail Cheap" philosophy. Typically, I will use a rapid prototype system like a 3D printer. This allows us to quickly determine if we accomplished our goals with a vase design. We can physically test the functionality of the vase with little cost.  Once everything is correct we will invest in the tool.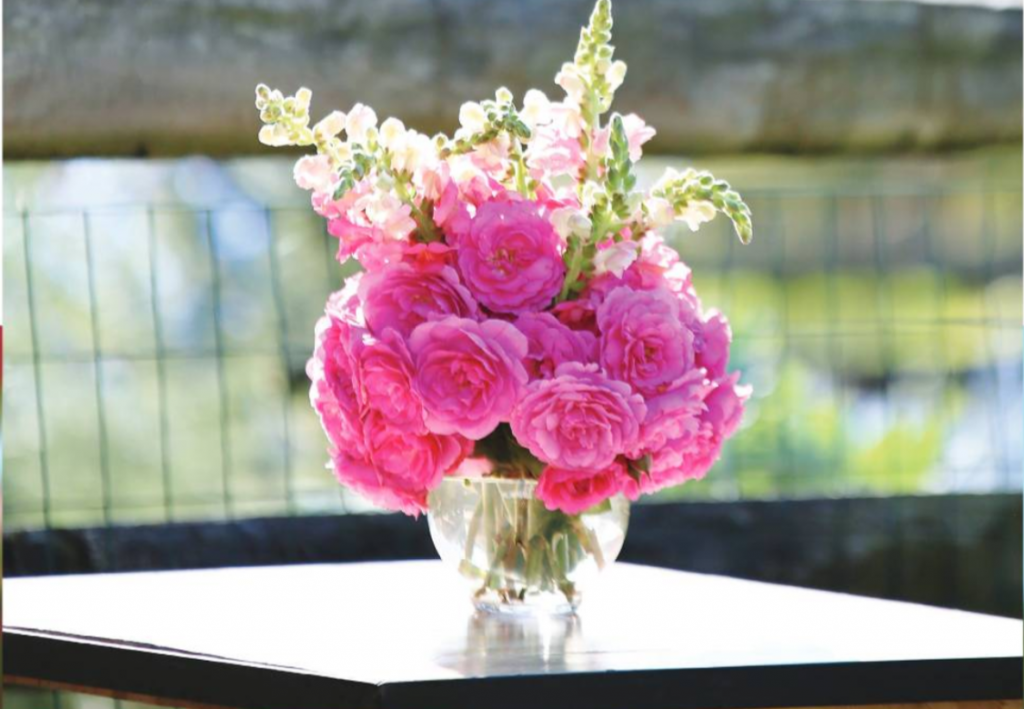 FR: Do you "vase-test" it with florists to gain input and/or feedback?
TH:  Yes.  We always seek a variety of input on the design.  We utilize retail florists as well as our own AIFD Design Team to test and approve our designs. We look at functionality, water capacity, balance, price points, texture and color before making our final product decisions.
FR: How much time transpires between the first idea and the final product coming to market?
TH: That's a "relative" question.  It depends on the material. Is it glass, plastic, cement, ceramic, tin or wood? Each material has its own timeline, but, typically, it will take three to six months to move through the various stages of development —  from design to prototyping to mold construction then to production. Overlapping this process is the execution of our marketing and sales plan.
FR: How many vase designs have you been involved in?
TH: Wow, I have lost count.  I have been in product development most of my career. During the nearly 29 years I've spent with Syndicate, I've gained a strong working knowledge of the industry and what makes a vessel, from a designer's perspective, really succeed. There truly is a science to developing a vessel which will allow a designer to be efficient without sacrificing creativity. In fact, we have started to patent many of our newer designs in order to keep our competitive advantage. I think I am nearing 30 Patents.  Floral designers look to us to set the standard and to give them trend-forward options for their everyday work.
FR: How do you stay passionate about your work?
TH: It's easy. There is always a new challenge and opportunity to improve a design or process that allows us to innovate. The Holly Chapple product line is a prime example. Spoiler alert . . . there are more innovations coming!
Details: Syndicate Sales — syndicatesales.com, @syndicatesales