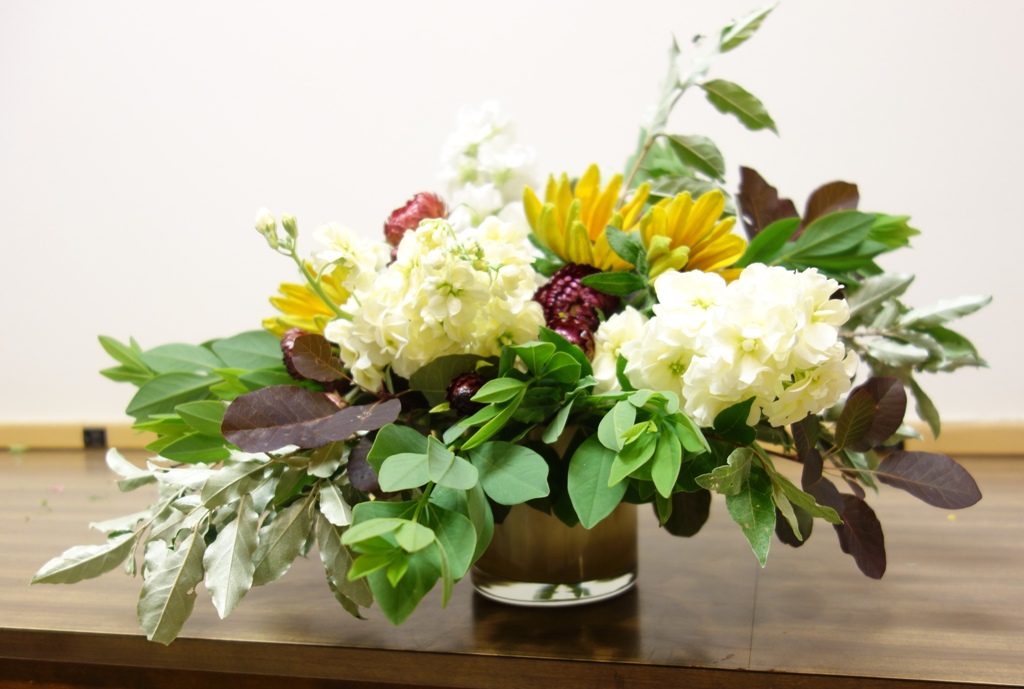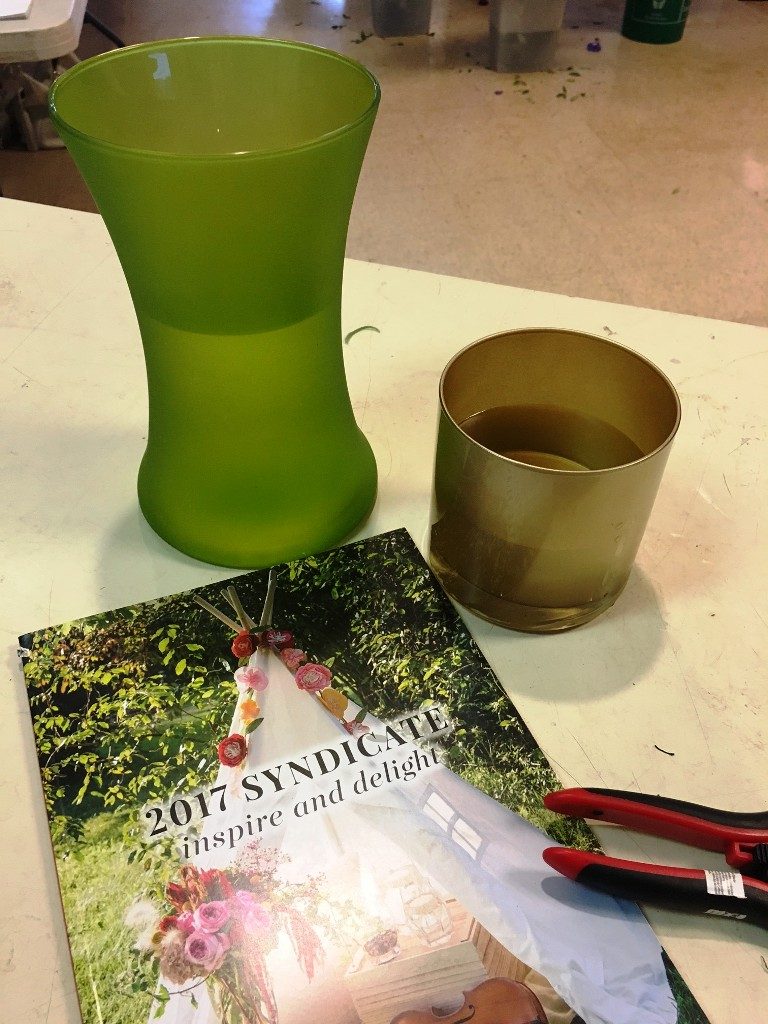 This is the second year that Syndicate Sales has supported the Slow Flowers Movement as a sponsor and we think it's a perfect fit to pair Syndicate's American-made glass vases with the local, seasonal and domestic blooms grown by Slow Flowers members.
You can learn more about Syndicate Sales' story in this interview with Syndicate's Anne Graves, featured guest in Slow Flowers Podcast Episode 229.
Our partnership provides a perfect way to educate readers, listeners, audience members and floral design workshop participants about the value of keeping our floral purchases local, and the benefit of sourcing American-made floral hardgoods, supplies and accessories.
On numerous occasions over the past year, I've incorporated Syndicate's vases into Slow Flowers events and classes. I wanted to show off three recent events here. Collectively, the photos tell the story of how beautiful it is when people know the origin of the flowers and supplies used in their own floral design, right?
FIRST & BLOOM'S "FRIDAY NIGHT FLOWERS"
Earlier this month, Slow Flowers member Tammy Myers of First & Bloom invited me to attend her special event for Seattle area lifestyle bloggers — a hands-on floral design workshop and happy hour on her beautiful farm in Fall City. She gave me a chance to share the Slow Flowers story, which I believe is one of the reasons for Tammy's strong branding in her floral business.
I knew that photographer Missy Palacol, Tammy's frequent collaborator, would be in attendance to document the evening's festivities and I asked Tammy if she thought it would be okay for me to bring a set of Syndicate Sales' vintage-inspired bud vases to create a vignette and she said "of course." It was fun to send each participant home with one of the classic 6-inch bud vases, extras from Syndicate's donation earlier this summer to the Slow Flowers Summit (see next section).
Tammy suggested I arrive early, which was a lovely idea on a warm, August evening. Her setting was playful, vintage and modern-country in its vibe. A cherished floral cloth covered one of tables where I set up a grouping of bud vases, adding stems of summer annuals to show how to make a statement with tiny vessels displayed together.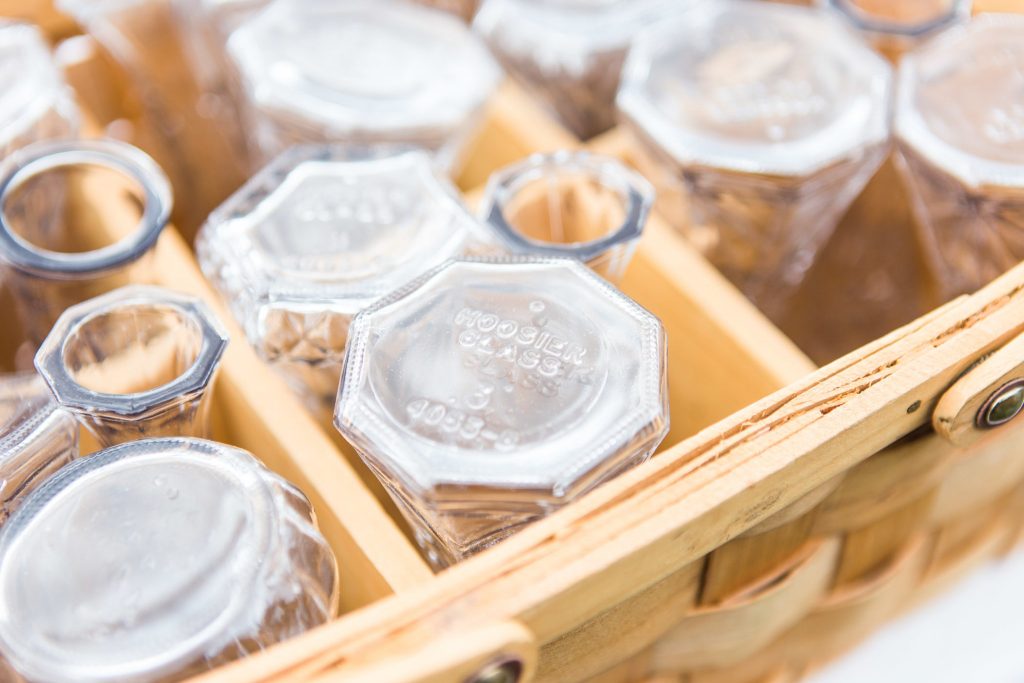 And lucky me, Missy arrived early, too, so she started snapping away, capturing a lovely series of images. I think one of my favorites is the basket caddy with the empty bud vases stacked upside down. Missy sees beauty where others may not. Here, you can see how she admired the "Hoosier Glass" imprint on the bottom of the bud vases, a nod to Syndicate Sales' hometown of Kokomo, Indiana (the Hoosier State).
SLOW FLOWERS SUMMIT DECOR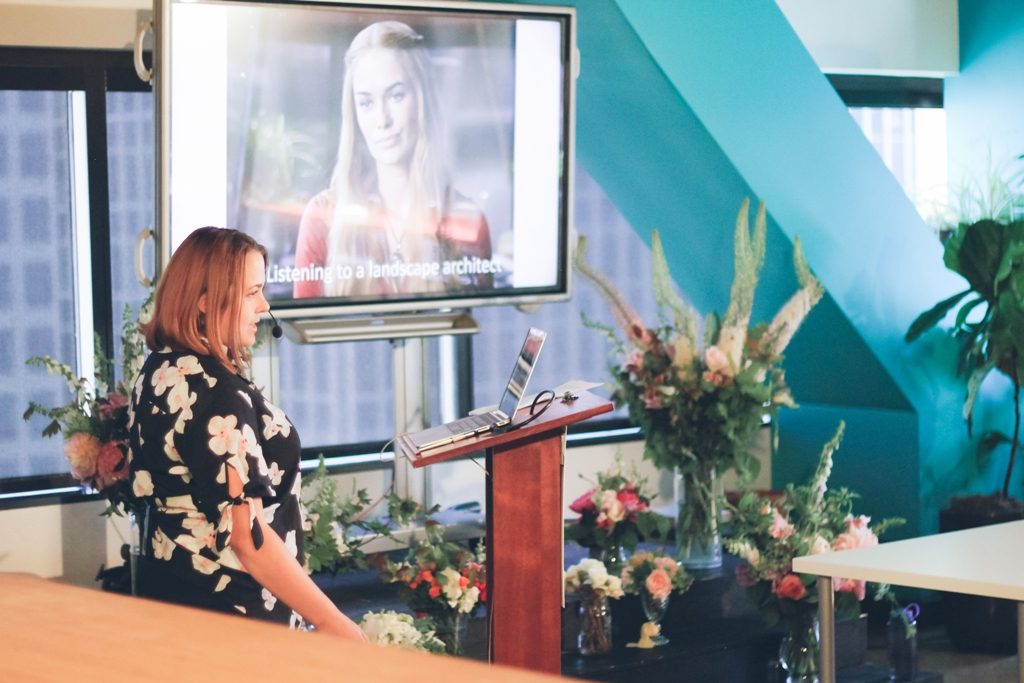 On July 2nd, we held the first Slow Flowers Summit, a one day symposium for progressive members of the Slow Flowers Community. The timing celebrated our American Flowers Week campaign, the third annual week-long event to promote American-grown flowers.
Syndicate Sales donated more than 100 of its USA-made bud vases for our attendees' swag bags, a fun take-home gift that continued one of the messages discussed at the Summit: putting a priority on sourcing domestically and sustainably.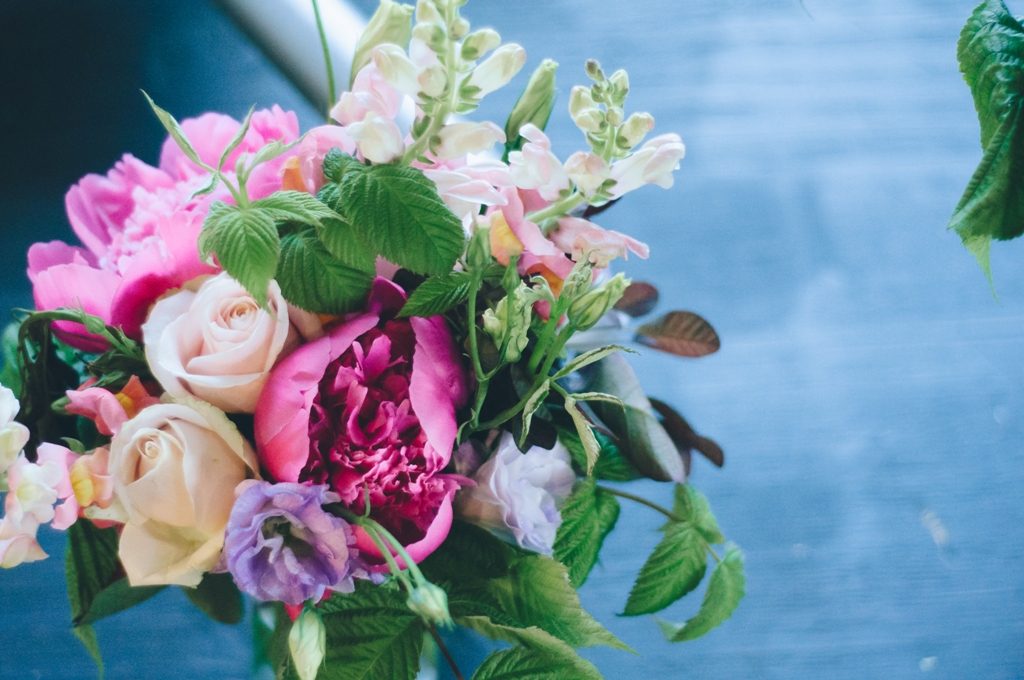 Syndicate also shipped us a fabulous case from its Garden Collection of USA-made glass vases, showcasing an assortment of traditional and contemporary styles. These vases appeared throughout the Summit venue, on the stage, buffet counter and check in tables. Filled with beautiful local blooms, the vases added floral accents as the everpresent topic of the day.
A very special thank you to our volunteer designers who created the arrangements: Speakers Riz Reyes and Nicole Cordier Wahlquist, and Lacey Leinbaugh, Jason Chen and Agnes Cwalina.
And more thanks goes to our flower donors: Peterkort Roses, Arctic Alaska Peonies, Seattle Wholesale Growers Market, Field to Heart, Suot Farms, Crowley House Flower Farm and Sweet Posy Floral.
SLOW FLOWERS @ PHIPPS CONSERVATORY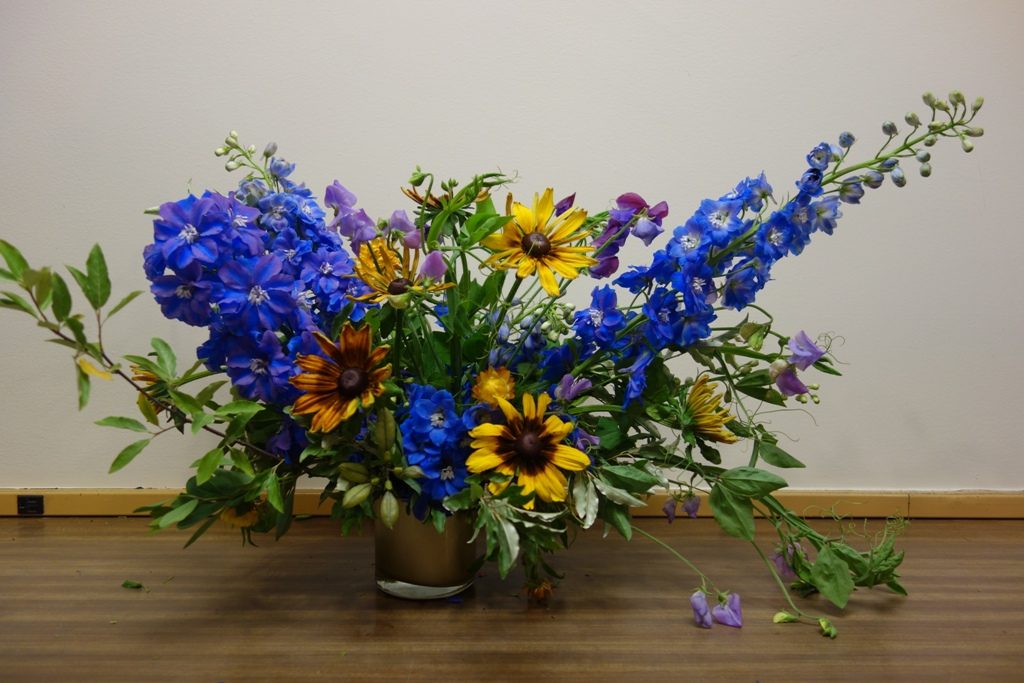 In late June, I traveled to Pittsburgh where I led a two-part workshop called "American Beauty," at the famed Phipps Conservatory. After my lecture on the resurgence of American flower farms and increased consumer demand for local, seasonal and sustainable flowers, we jumped into the hands-on design portion of the evening.
The workshop had a lot going in its favor, from the 100% enthusiasm and engagement of the students to the locally-grown western Pennsylvania blooms we sourced from two farm, including Slow Flowers member Pisarcik Greenhouses and also Goose Creek Farms.
Syndicate Sales' USA-made glass added another important detail – and message – to the educational component, important because this workshop fulfilled credit requirements for Phipps' Floral Design Certificate Program.
I selected two glass vases styles, suitable for a vertical arrangement (8-inch, "ivy" green Gathering Vase) and a lower, wide arrangement (5-inch, "gold" cylinder vase)
Together local flowers — fresh and seasonal botanicals — and American-made glass vases came together with gorgeous results. Enjoy some of the arrangements created by our students.
Want to learn more about Syndicate Sales' USA-made line of products? Click here to download the full catalog.