Guest contributor: Katie Clary Githens, Clary Sage Studio
Editor's note: Thank you to our newest contributor, Katie Clary Githens, of Issaquah, Wash.-based Clary Sage Studio. An experienced writer and journalist, she is flourishing in the design community, as well. For this article, Katie interviewed three Slow Flowers members across the country.
It's 3 a.m. in Seattle, and florist Leah Erickson is outside watering her roses. She had planted the bushes in a flush of excitement; growing her own blooms seemed like a natural next step for her floral design business. Then wedding season began in full swing, and with it the tension of caring for her wedding clients and her fledgling garden in the summer heat.
For many florists, the thrill of garden flowers, with their lush fragrance and vining tendrils, is what drew them to a floral career to begin with. Why not grow your own?
The answer, according to three flower farmers, is it depends. Here they share their thoughts on whether growing flowers is a good fit for you, and the cut flower varieties they most recommend for beginners.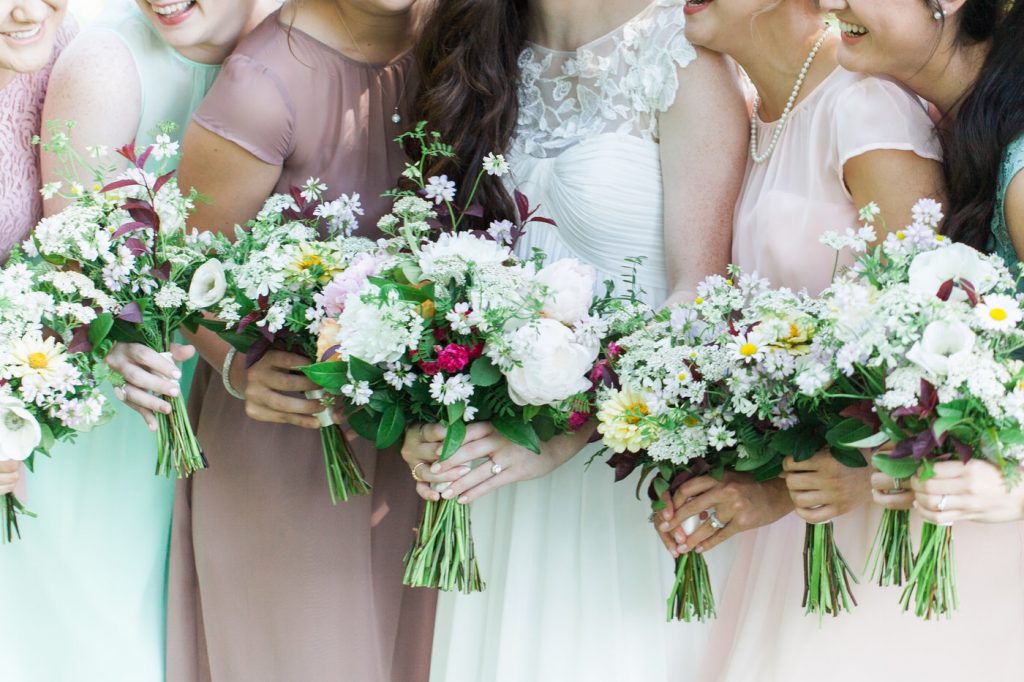 Who are your clients? As a florist, consider whether your business is based on events and weddings, or subscriptions and daily deliveries. Do your clients weigh in on precise colors and types of flowers? Who chooses what goes in the vase?
"If you can be flexible in what flowers you use, it gives you a better chance to use your own homegrown flowers," says Dani Graham of Dig-It Flower Farm in Duvall, Washington, where she cultivates 1/8-acre of cut flowers to sell to florists and her CSA customers.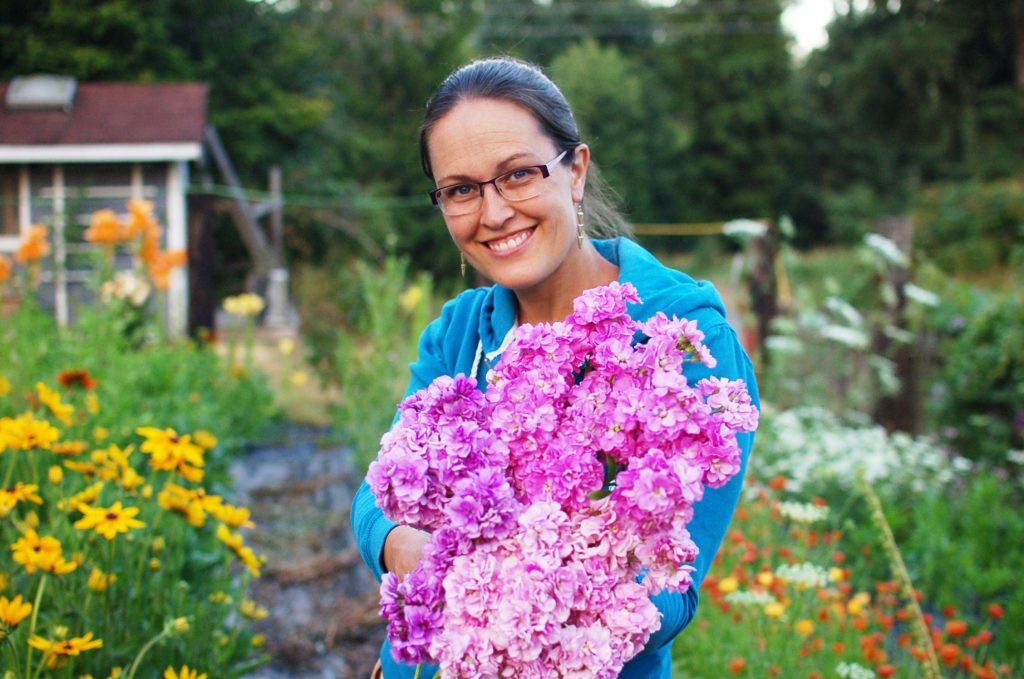 Growing flowers, like all farming, is at the mercy of the weather. Graham recalls planting a full row of stock for Mother's Day, intending it to be ready starting two weeks beforehand. After an unusually rainy spring, instead it bloomed five weeks late.
Because of this unpredictability, sourcing flowers from your own backyard may make the most sense for florists who do weekly deliveries rather than event work. Either way, plan to use your flowers as a mix-in—a bonus to add a touch of whimsy or depth to an arrangement. But if you need Koko Loco roses on September 16? Order them from a wholesaler.
Speaking of wholesalers. Can you buy the flowers you want to use where you live? For florists in New York City, Los Angeles, and other metropolitan areas, the wholesale houses generally stock all manner of floral material. But for more rural regions, or cities that may not cater to studio florists, there's a chance the only way you can design with a certain flower is to grow it yourself.
That's how Steven and Kee-ju Hong-Elder got their start. The husband-husband duo began Hong-Elder Floral Workroom in Albuquerque, New Mexico, after despairing at what was available commercially near them.
"A bride will bring me an image from Pinterest with these farmer-florist style flowers, and you simply can't buy much of that here," says Steven. With a background in public horticulture, and Keeju's encouragement, he began with one bed of dahlias—and they now grow more than 1,500 dahlia plants, as well as other flowers and foliage, on their 2/3-acre micro-farm.
He says another plus to growing your own is that for delicate blooms like dahlias and sweet peas, you may produce better quality yourself. "There is nothing like cutting your own café au lait dahlias," he says, especially when the alternative is buying lackluster flowers fatigued from travel.
Do it for branding. There is something romantic and inspiring about the notion of a farmer-florist, a siren's call back to local beauty. This could be a selling point for your company, particularly if your clients value American grown flowers, and even if you only grow a small portion of the flowers you use.
"We might be growing more than some," says Hong-Elder, explaining that they grow 75 percent of the flowers they use in their design work, "but the thing I love about the term 'flower farmer' is that you can be growing a 10-foot-by-10-foot raised bed, or 10 acres. I love how inclusive this community is."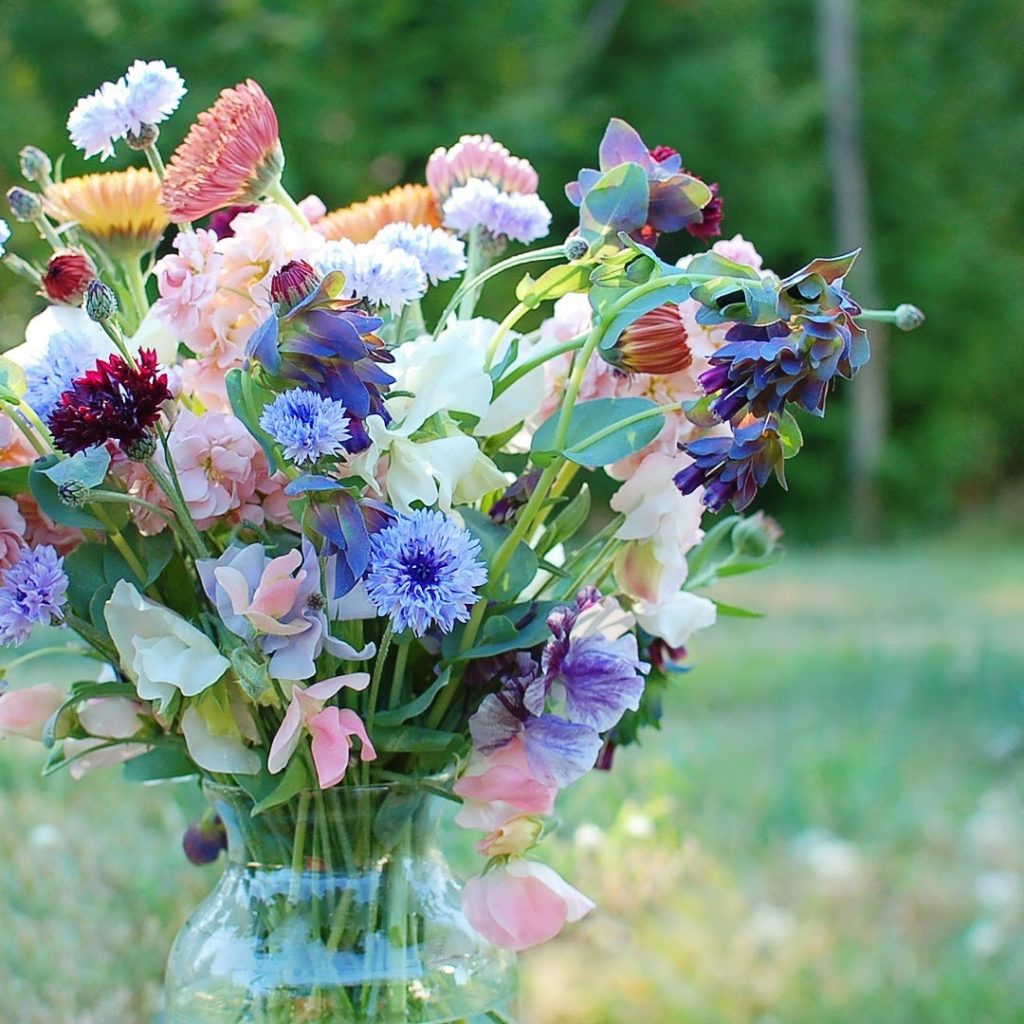 Don't do it to save pennies. While there are many excellent reasons to grow your own flowers, saving your bottom line isn't one of them.
"Know that you're going to put more time and money into that flower than had you bought it wholesale," says Graham, at least initially.
She also cautions that growing enough volume can be difficult. While a zinnia plant might pump out blooms all summer long, a limited number of stems will be ready at the same time in any given week. If your plot is smaller, it can be challenging to produce enough for a large arrangement—let alone a wedding.
Still, there are some intangible financial advantages to having a bed of flowers at your fingertips.
"I can afford to be more generous," says Sara Brown, of Meadowview Flowers, a 2-acre farm in Princeton, Kentucky. If she knows that a bucket of flowers won't sell over the weekend, she can give more to a regular client and earn back that bit of loyalty and appreciation. Creating your own cutting garden creates opportunities to be gracious—to pollinators and to clients.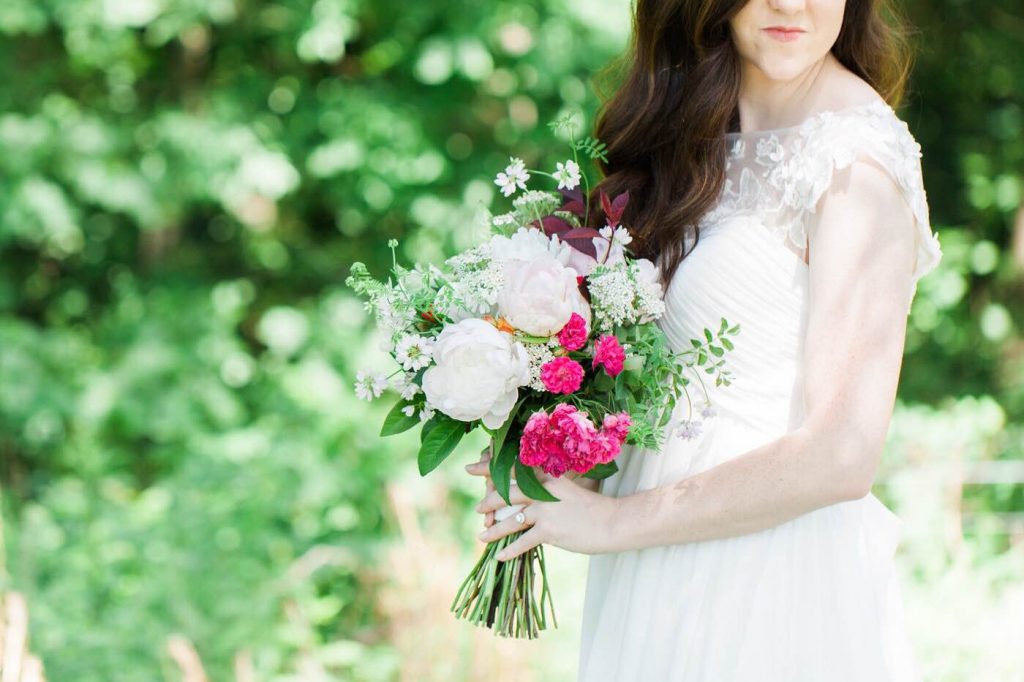 Follow your heart. If you yearn for dirt under your fingernails and watching the slow unfurling of buds, perhaps growing flowers is the right path for you, whether it makes sense on paper or not. Start your planning by honing in on what you like to design with.
"Grow what you love," says Brown. "Because if you don't love it, you won't use it."
Your climate and location matter. Up in rainy Washington, Graham swears by parrot tulips, while the others find them finicky. Brown says sunflowers are easy picks in Kentucky, while Hong-Elder won't bother because they won't compost in the Southwest desert.
Come up with a plan for what you want to grow, and and then ask gardeners and flower farmers in your community what does best where you live.
And there is one thing that all three flower farmers agreed on: "You will kill plants," says Graham.
Failure is baked into the process—seeds won't germinate, deer will eat your sweet peas, your toddler will tip over a tray of snapdragon starts. Try to focus on the successes. Yank up the dead plant and repeat these words: "There's always next season."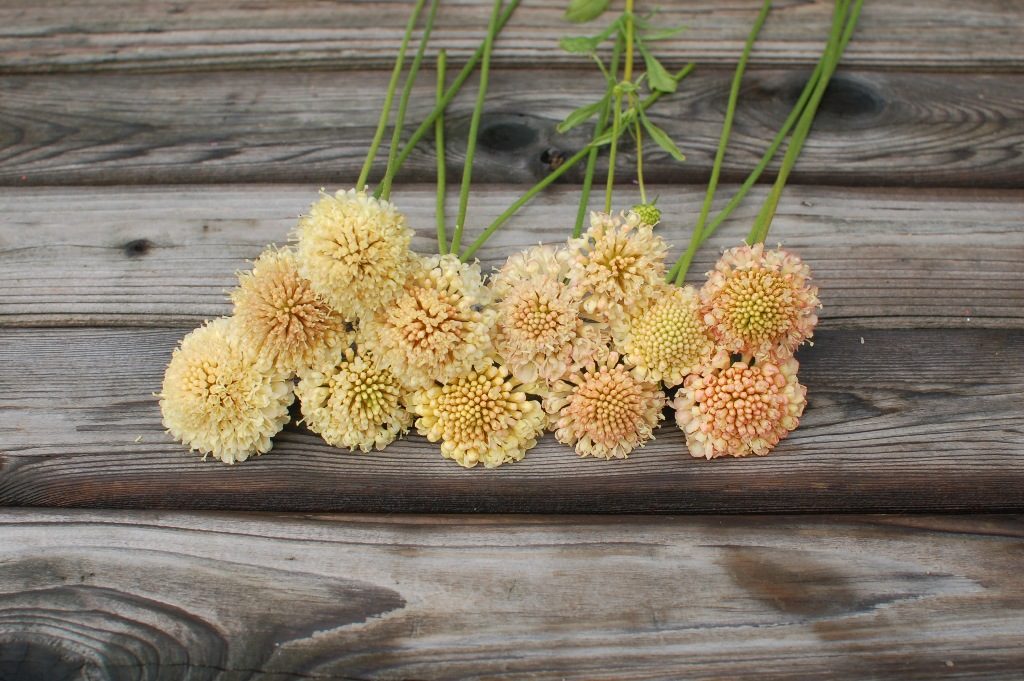 What to grow
These tried and true varieties are recommended by Dig-It Flower Farm, Hong-Elder Floral Workroom, and Meadowview Flowers.
Workhorse Annuals: zinnias (zinderella peach, zinderella lilac, queen red lime, cactus), scabiosas, cosmos (double-click series), coral fountain amaranth
Bulbs + Tubers: tulips (reknown unique double, apricot parrot, black hero), dahlias (rip city, sherwood peach, café au lait, nicholas, karma choc, verrone's obsidian)
Steady Perennials: raspberry foliage, rudbeckia
Vines: sweet peas, ruby moon hyacinth vine, coral honeysuckle
Unexpected Picks: ornamental grasses (silver-tipped wheat, explosion grass, bunny ears), dark purple basil, apple mint — Katie Clary Githens
PHOTOS provided, courtesy of each flower farm. Portrait of Dani Graham (c) Marcelle Allen.