On a recent trip to Lawrence, Kansas, to enjoy a day of rodeo with my daughter, I came across Washington Creek Lavender Farm.  Those that know me well know that I truly get giddy when I come across unexpected gems like this.
After we traveled a winding gravel road and ascended a bit of a hill, a small red barn appeared off in the distance. Beyond it appeared the rows of lavender.  We were greeted by Kathy Wilson, owner of the farm. She led us into the drying room and explained how the lavender is harvested and bunched. She also showed off the farm's new still used to make essential oils and lavender water.
Jack, her husband and co-owner, then bounded into the drying room with a hearty welcome. Love this guy, and boy does he love lavender.  He whisked us off to the fields and filled us with information about all the types of lavender they grow, challenges facing them farm during the winter months, a preview of new plants soon to come, and their plans for the future.
Here's more about Kathy and Jack's background and how they became lavender farmers.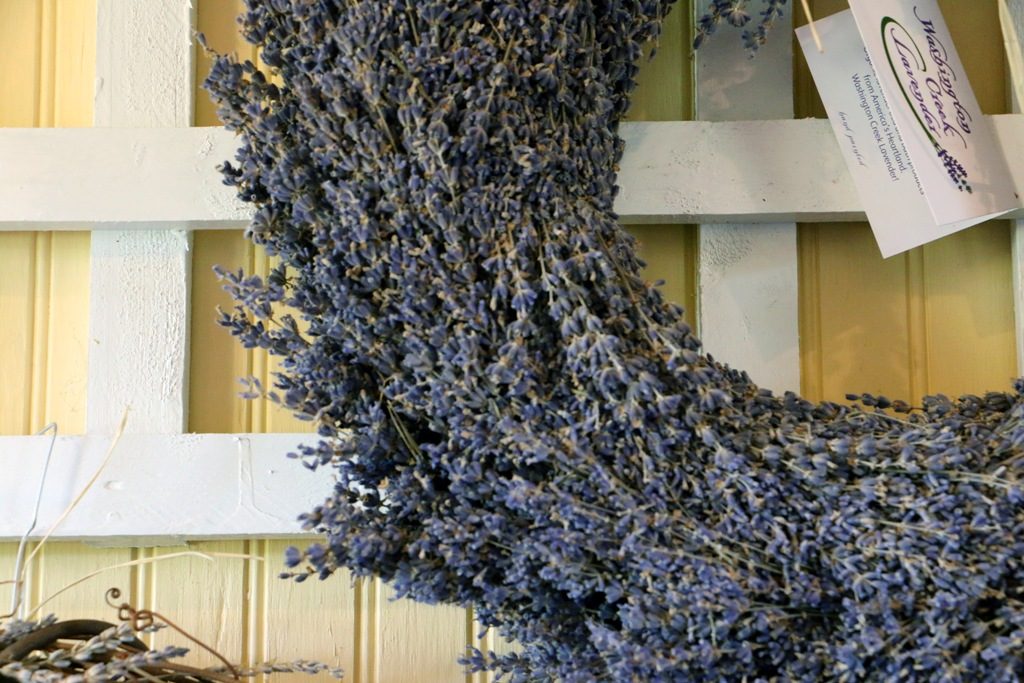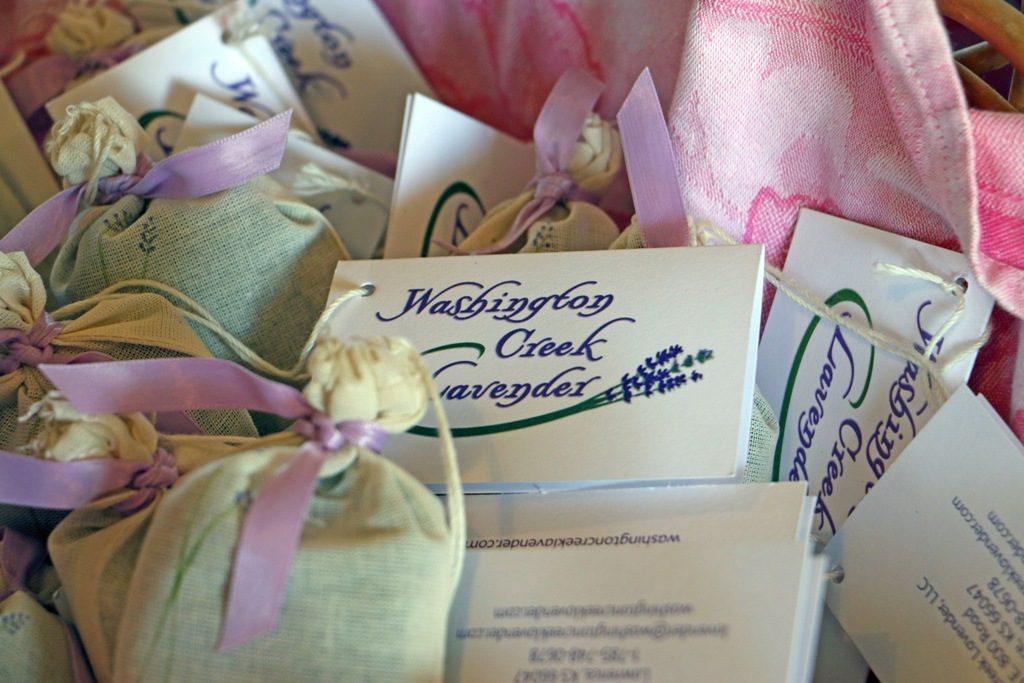 Our tour ended in their quaint gift shop with a selection on hand-made products mostly made by Kathy and other family members, including sachets, wreaths, embroidery, soaps, oils, etc.
Jack shared with us the partnership they have with Nicholas Mosse Pottery in Ireland who designed custom pottery exclusively for them with a beautiful lavender design.
Thank you, Jack and Kathy, for the farm tour and for sharing the passion you have for lavender and helping us all to enjoy its benefits.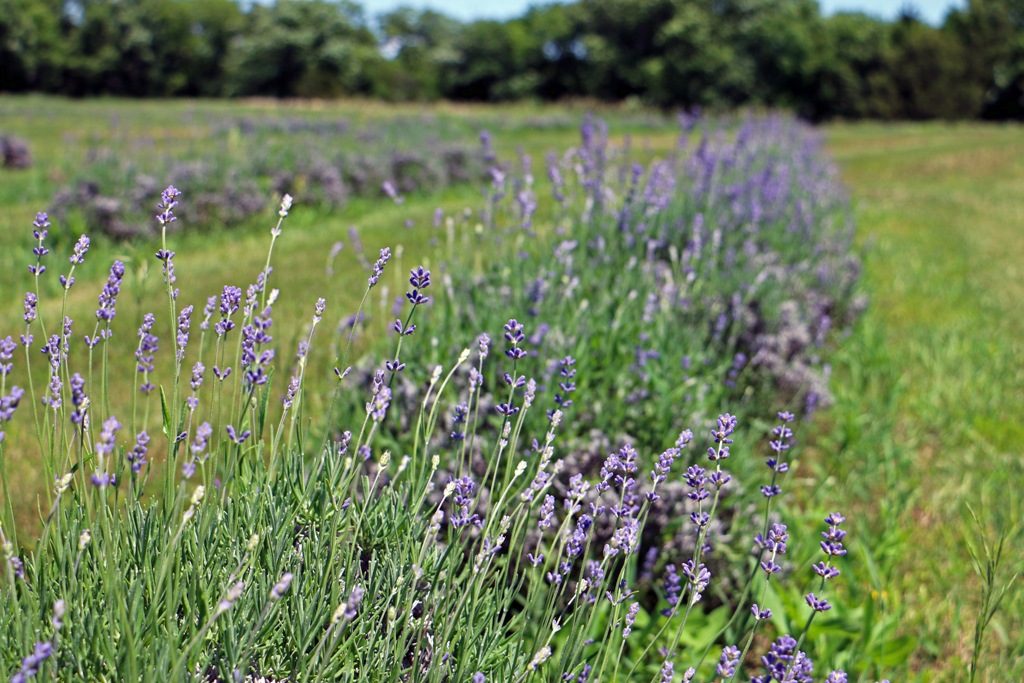 Andrea K. Grist is the owner of Andrea K. Grist Floral Art in Lees Summit, Missouri. She is a Slowflowers.com member who can often be found on a road trip seeking out flower farms to support and promote. All photos here (c) Andrea K. Grist