Week 9, as we revisit the 10-year anniversary of the book, Slow Flowers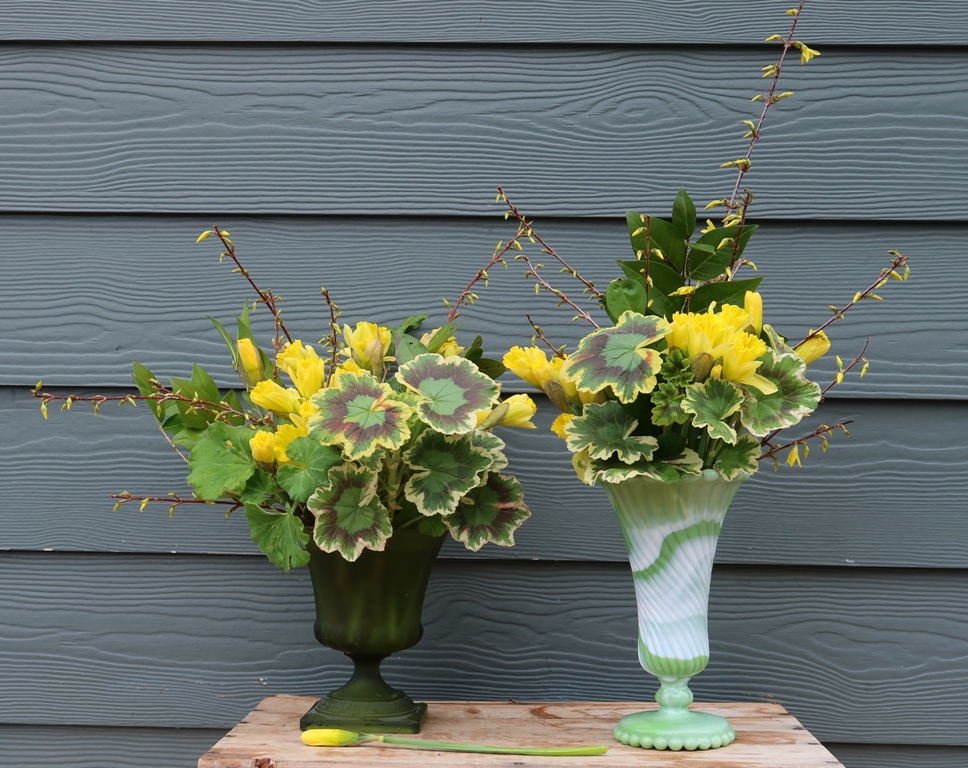 Two types of euphorbia (Euphorbia myrsinites and E. characias) , chosen for their acid-green bracts, plus a crackle-glazed lime green vase, were starting points for the "Just Add Lime" arrangement featured in my Slow Flowers book, published in 2013.
Now, I have an entirely different garden and the only spurge growing here (Euphorbia robbiae) has more of a ground cover habit and hasn't bloomed yet.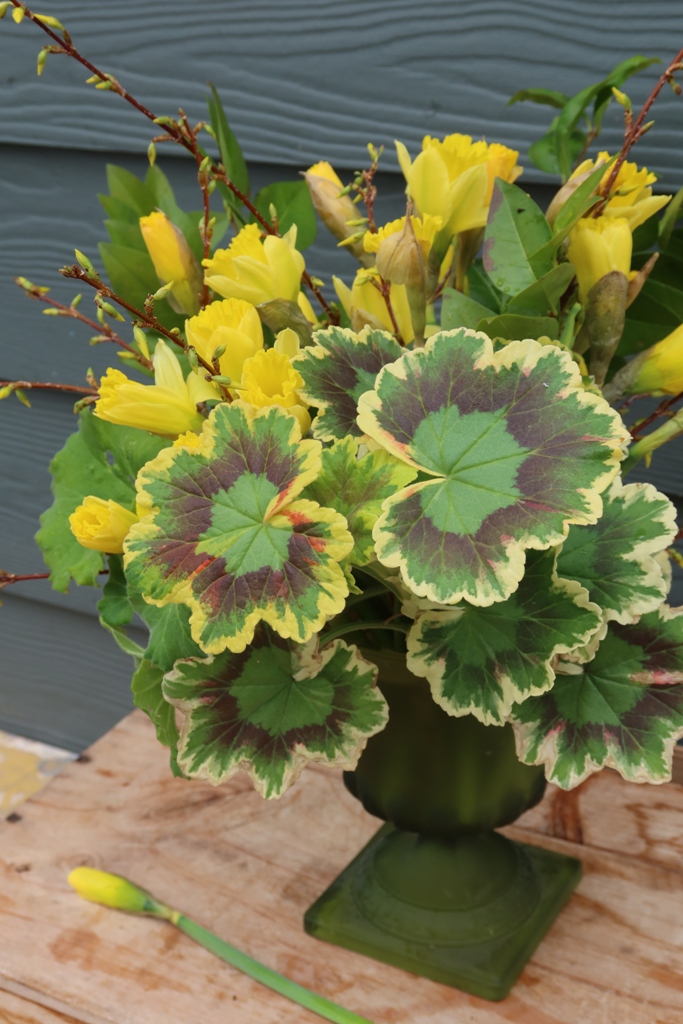 However, I do have forsythia in bud, growing in the back corner behind the greenhouse, along with several fancy-leaf geraniums in pots, spending the winter months inside the greenhouse. I also clipped some golden privet, which grows next to the forsythia. It is one of those reliable broadleaf evergreens that often contributes extra foliage!
Instead of the original vase, which somehow migrated out of my possession, I selected two beautiful vintage green vases from my collection, perfect for this week's verdant arrangements.
Daffodils from Trader Joe's are the only botanicals not sourced from within five steps from my back door. My own daffodil harvest is probably a few weeks away, so stay tuned. They might make an appearance in late March or early April.
I wrote these thoughts about the original arrangement: