Week 21, as we revisit the 10-year anniversary of the book Slow Flowers
I worried about how I was going to pull off my self-imposed "assignment" — to recreate the bouquet that originally appeared in my 2013 book, Slow Flowers. But things worked out, albeit with a slightly new version of ingredients.
I titled the original piece "A Softer Side of Green," a nod to the central element, 'Supergreen' hybrid roses that I brought home from a visit to Peterkort Roses outside Portland, Oregon. My idea was to gather other soft, pale green botanicals to join the roses, as you can see above.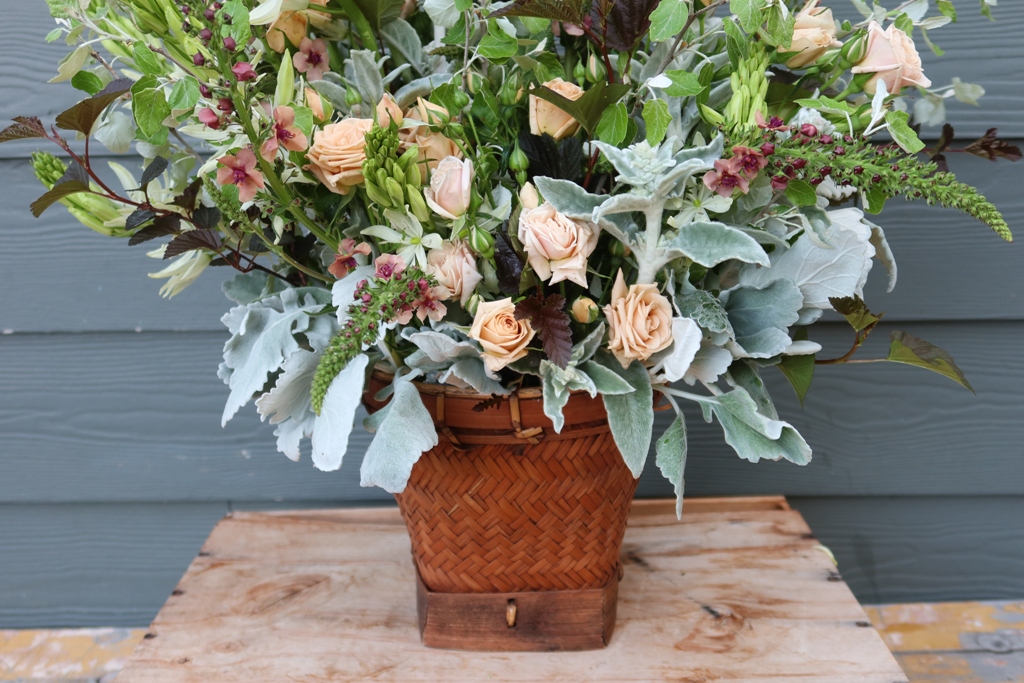 This time around, I wasn't sure I could find the pale green roses, so when I shopped at the Seattle Wholesale Growers Market this past week, I began with the other ingredients:
The original vintage basket! Miraculously, though I thought I had possibly sold it during a garage sale, I found my basket of unknown origins and age! It was perched on a shelf at my work station in the garage!
Foliages: I sourced dusty Miller foliage (from California) and as a new element, silver poplar foliage tips, appreciated for the white back side of the small leaves (Field to Heart).
Verbascum – yay! I wasn't sure that I'd find this sweet line flower, but Free Range Flowers, a Slow Flowers member who sells through the Seattle Wholesale Growers Market, had brought in 'Southern Charm', with plum-apricot tones.
To replace the Star of Bethlehem (Ornithogalum nutans), a variegated flower, I found white Camassia, Camas Lily (Field to Heart), with a similar form.
And then, the roses. The chartreuse rose option was not to be found, but Peterkort's 'Rose Gold', a pale blush spray rose caught my eye. I decided to pull out the peachy-plum tones from the verbascum instead of a green theme.
Back at home, I still wanted lamb's ears. On my regular trip to the grocery store or post office, I drive past a home about 1/2-mile from me in Des Moines, which has an entire parking strip filled with stalks of lamb's ears. I decided to invite myself over for a neighborly request. Wearing my straw hat, with clippers and my flower gathering tote, I walked down to that home. Through the Ring doorbell, I spoke with the voice that answered and explained my mission. I wanted to clip about one dozen stems of their lamb's ears. "Of course, help yourself," she said. "And while you're at it, can you do a little weeding?!"
Once I assembled this arrangement, it felt a little monochrome, both in palette and in texture. It needed darker notes! Thankfully, my ninebark shrub, with deep maroon foliage, was on hand. I clipped seven or eight stems and tucked them into the composition, which yielded pleasing results!
Details that delight: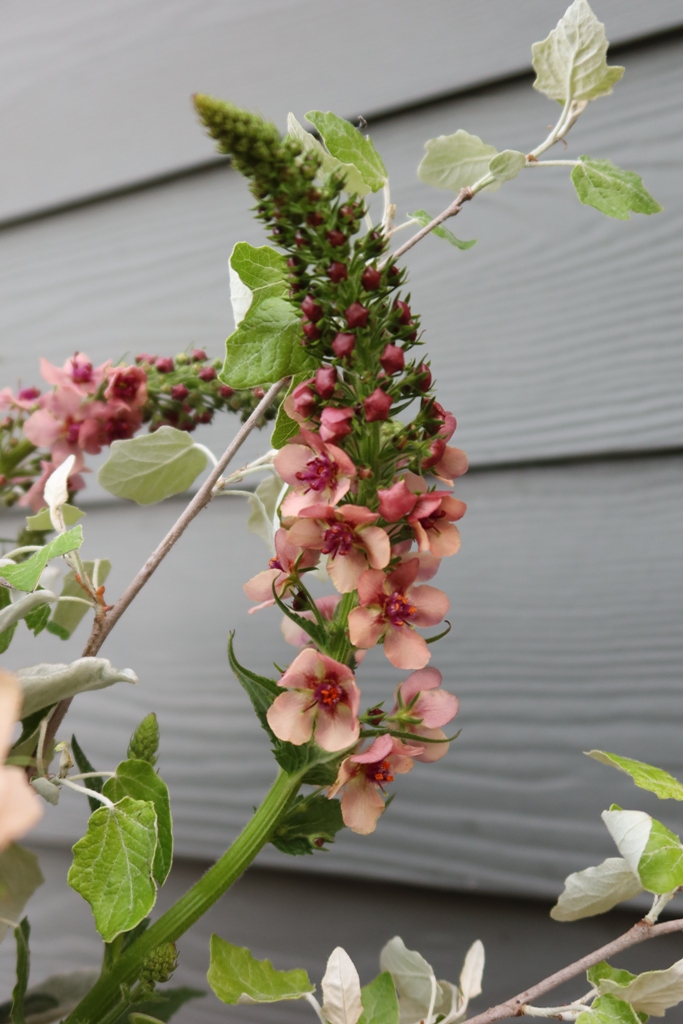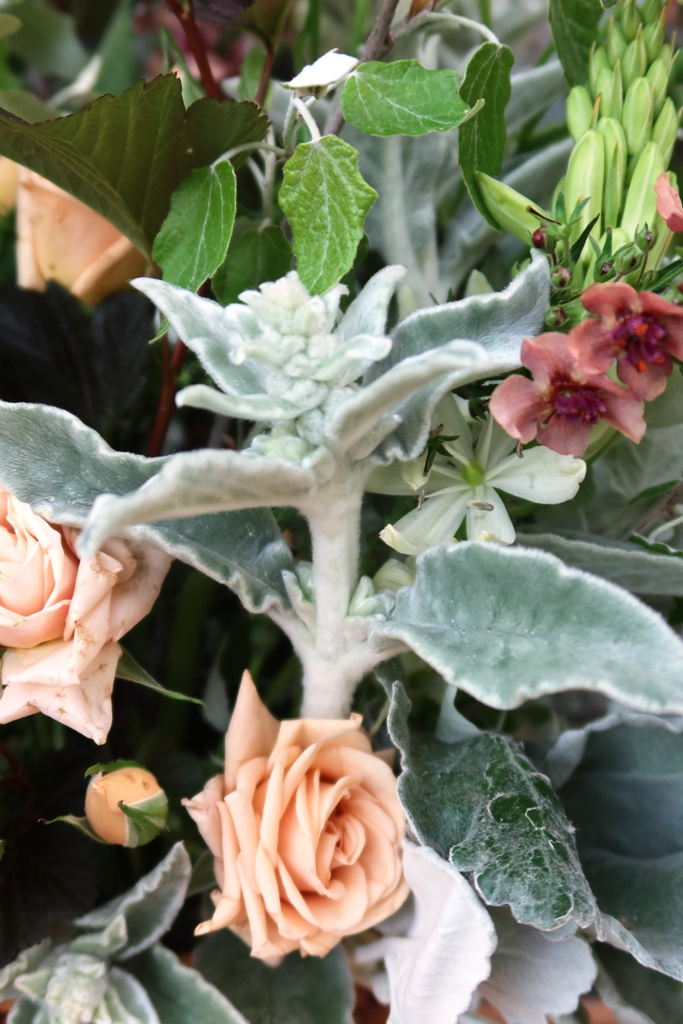 ---