Undeniably One of the Bestselling Cut Flowers Around, Sunflowers Come from Hyper-Local Farms and Mega Growers Alike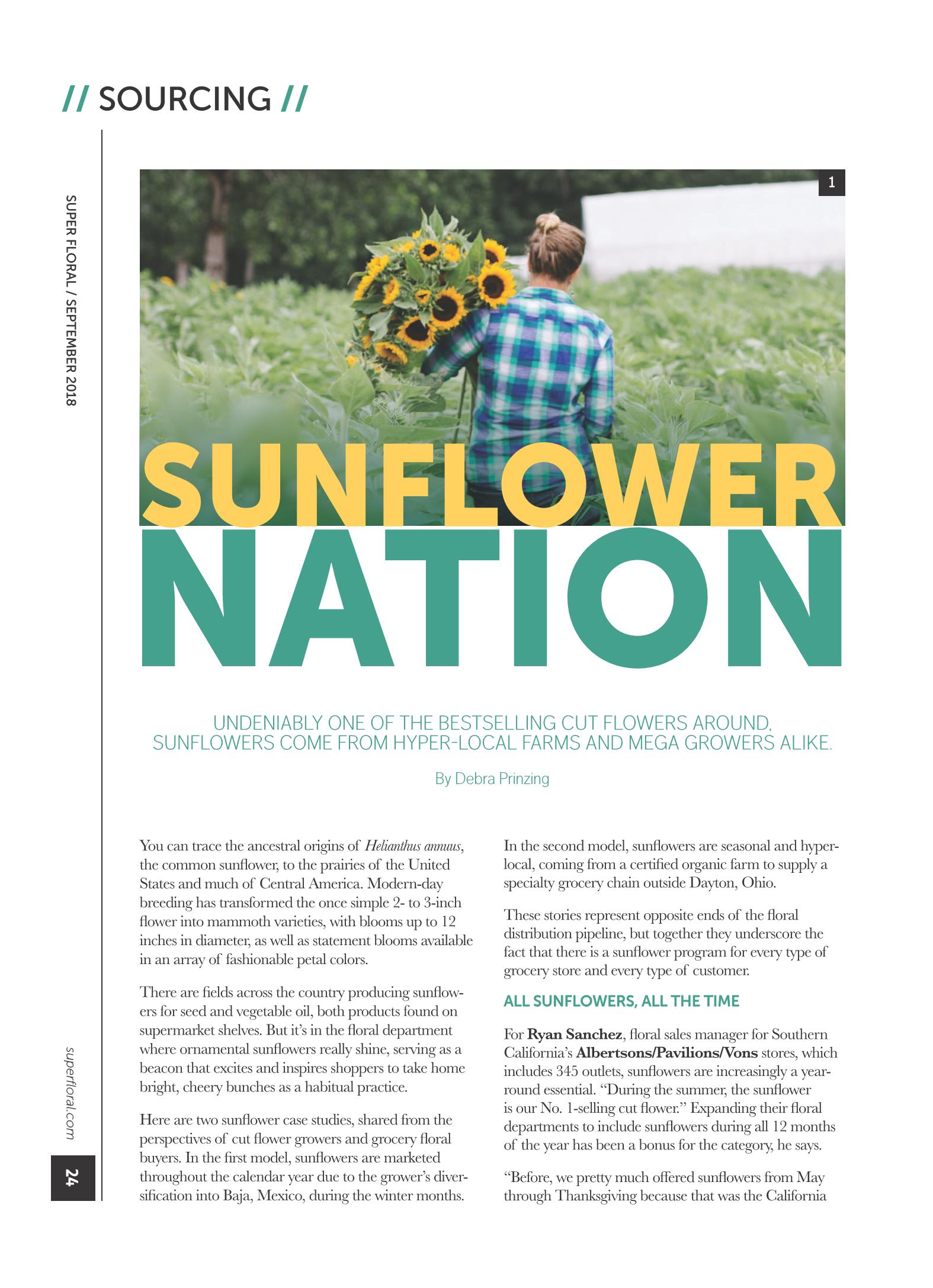 By Debra Prinzing
You can trace the ancestral origins of Helianthus annuus, the common sunflower, to the U.S. prairies and much of Central America. Modern-day breeding has transformed the once simple, 2- to 3-inch flower into mammoth varieties with flowers up to 12 inches in diameter and slightly smaller statement blooms in an array of fashionable petal colors.
There are fields across the country producing sunflowers for seed and vegetable oil, both of which can be found on supermarket shelves. But it's in the floral department where sunflowers shine, serving as a beacon that excites and inspires shoppers to take home a bright, cheery bunch as a habitual practice.
Here are two sunflower case studies, shared from the perspectives of cut flower growers and grocery floral buyers. In the first model, sunflowers are marketed throughout the calendar year due to the grower's diversification of its production into Baja, Mexico, during the winter months. In the second model, sunflowers are seasonal and hyper-local, coming from a certified organic farm to supply customers of a specialty grocery chain in a single market outside Dayton, Ohio.
These stories may represent opposite ends of the floral distribution pipeline, but together they underscore the fact that there is a wholesale sunflower program for every type of retail outlet.
Read full article here