I often refer to Paula Panich as my writing mentor, because she has influenced my desire to improve and hone my craft ever since we first met in 2003. She is the creator of the web site and blog called The Literary Gardener.
This woman has inspired me in so many ways. One of her profound gestures of love and friendship began when we both found ourselves relocated to Southern California. Paula moved to Los Angeles in 2005, leaving behind her quiet, idyllic perch in Northampton, Mass. Like her, I found myself a "trailing spouse" just one year later when my husband's work brought us to a home in Ventura County, just 50 miles north of Los Angeles.
Paula's gift helped me find beauty in Los Angeles, a city I feared would be dangerous, dirty and utterly lacking in beauty. Not so. Under Paula's spell, I found and experienced amazing architecture, art, natural beauty, quirky history, food, flowers, books, writers, craft and more.
The imprint on my creative spirit was a forever one.
Neither Paula nor I live in Los Angeles anymore. She is currently based in Albuquerque, New Mexico; I'm back in Seattle. Our friendship is larger than our time living in Los Angeles, but we often return to those years and reminisce.
Paula's approach to writing enthralls me and I aspire to be like her. I'm a journeywoman writer, a journalist who documents what others say and do. Paula has a different style, a more literary, cinematic style. The difference comes from how she thinks, feels and observes; and then expresses it through words on the page.
I'm excited that I now have a new body of Paula's work to read again and again because she has just released a collection of culinary essays called The Cook, the Landlord, the Countess and Her Lover (Tryphon Press). You can order it here.
About PAULA PANICH
Paula is a journalist, teacher, writer, and speaker. She has been writing about plants, gardens, food, and travel for two decades.
She holds a master of fine arts degree in creative writing from Warren Wilson College and has taught in the UCLA Extension Landscape Architecture Program and the University of New Mexico Master of Landscape Architecture program. She has also taught at  the New York Botanical Garden, the Berkshire Botanical Garden, the Getty Canter, and at the Huntington Library, Art Collections, and Botanical Gardens (San Marino, California), among other horticultural venues, and at Boston University.
Her work has appeared in the New York Times, the Los Angeles Times, the Washington Post, Gastronomica, Better Homes and Gardens, and other publications, including the literary and scholarly journals The Harvard Review, Alimentum, Reed, the Writing Disorder, Sitelines, Eden, and others. A piece on M.F.K. Fisher was published in 2016 in the  Los Angeles Review. 
She is the author of Cultivating Words, and coauthor with Nora Burba Trulsson of The Desert Southwest and Desert Southwest Gardens (Bantam Books), and was editor of DiRT: A Garden Journal from the Connecticut River Valley. She served on the editorial board of Eden, the quarterly publication of the California Garden and Landscape History Society.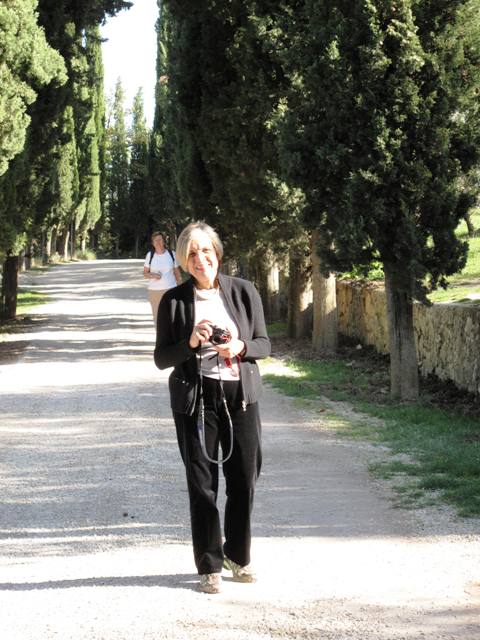 Paula and I spoke recently about her book of essays and also about food, flowers, storytelling and the universal human experience. I turned that conversation into a condensed Q&A to share here. Paula is a woman who follows many paths of curiosity about place and cooking and food and gardens and women, all in one volume, which I love. Read on for an exclusive peek at one of the essays, which she generously shared with me to post.
Q: You mentioned that you have a deep cultural curiosity about what you do. Why is that important?
A: Whether you are writing, painting, making floral designs or farming, you are dealing with  materials in the natural world that human beings have been interacting with since the beginning of time. Today, we're no different from those people. 
Q: Why is connecting to the natural world so essential to creativity?
A: I feel that every cook, and every gardener, every floral designer, and every person who creates is engaged in one way or the other, or inspired one way or the other, by the natural world.
Q. You are a long-time author, educator and speaker in the gardening world. To what do you attribute your cooking fascination?
A. Cooking and food writing are side doors to the cultural history of the world. These are universal experiences. And because cooking and recipes are mostly involved with women, they've just been taken for granted and overlooked as being important. I love feeling that what I'm participating in is so much greater than my own experience and my own generation's experience. It's part of the history of humanity.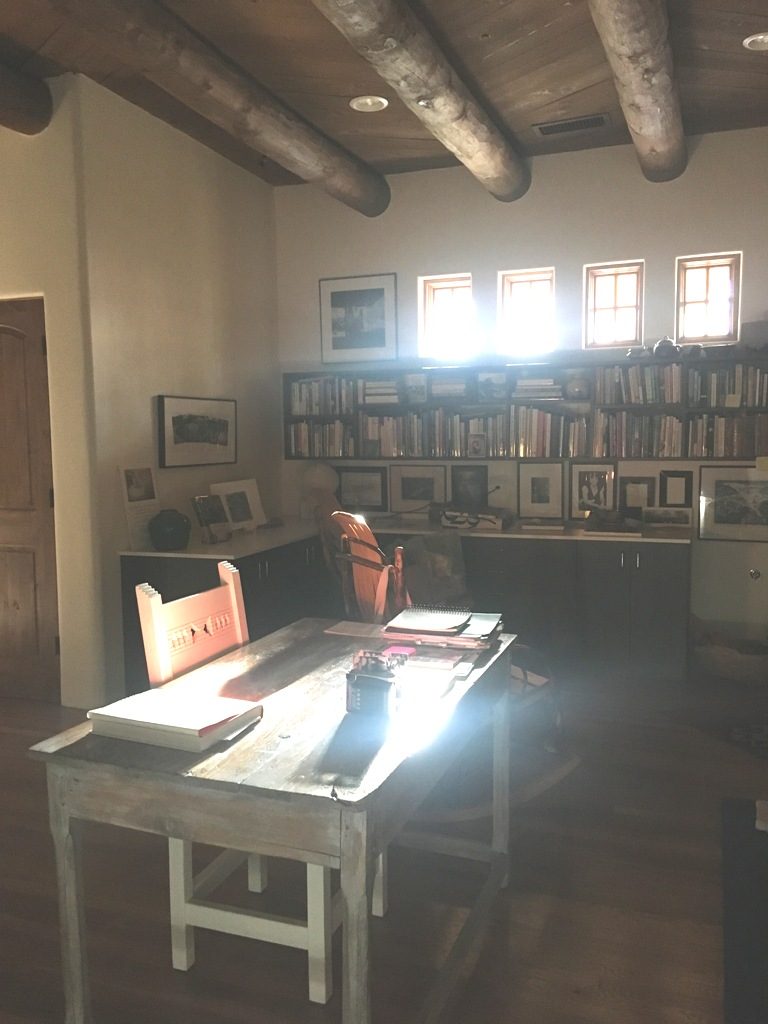 Q. So let's talk about your new book, The Cook, The Landlord, The Countess and her Lover — a fantastic title, by the way.
A. This new book of essays is a really good example of how one visit to one museum changes your life.
Q. Tell me about that.
A. I'm referring to a visit to the Tate Museum, now called Tate Britain, which is the old Tate as opposed to the Tate Modern. I was at The Tate Britain in about 1993 or 1994 and I saw a painting. It was an early 17th century painting of an aristocratic woman who served at the Court of James II, not too long after Elizabeth I died. It is a very big painting; the woman just had the most interesting look on her face. There was a little card on the wall that said she was the author of a cookbook.
At the time, I was going to the British Library every day, which was then still exclusively in Bloomsbury, and I was researching fairy tales. So it didn't take me long to realize that the British Library had her cookbook. And I thought, what is that book? Who was this aristocrat? And that (curiosity) turned out to be the opening for me to really engage in food history, especially in English food history. My interest persists to this day.
Q. So the woman in the painting is the Countess in the title of your book?
A. Yes, and she is the subject of the second essay in my book: "The Countess, Her Lover, What They Ate, Who Cooked It and her Best-selling Book."
I didn't go into this knowing much about anything of 17th century history. But I just felt like it was meant to be and I inhaled all of it. I had to find out this story for myself every step of the way. It turned out that the woman is named Elizabeth Gray, the Countess of Kent. She was from a influential aristocratic family and her grandmother was probably the wealthiest and most important women in Elizabethan times outside of Elizabeth herself. And, they were friends.
None of this would ever happened had I not wondered about what a 17th century cookbook would be like.
Q. What else did you learn about the Countess and her cookbook?
A. I should say I read her alleged cookbook. I'm not sure she wrote any of it. It was a way to sell books if you put an aristocratic name on the cover. So I was thinking: Maybe I should have put Michelle Obama's name on my book of essays . . .
Q. Do you think that the Countess allowed her name to be put on that book?
A. It was published right after her death. I ended up comparing the culinary portion of her book, side-by-side, with a 17th century English cookbook by a well-known chef named Robert May. Almost all of the recipes were extrapolated from Robert May's book.
Q. What was one of the recipes that interested you in your search for 17th century recipes?
A. Hot Cross Buns. They are not in her book, but I swear to God I cannot, cannot make them. But there was this wonderful old bakery in London where I bought them and I learned that people in the 17th century were going to bakeries to get hot cross buns, too. When you look at the whole history of London during that time, it was a fast-food city. There were people with carts selling food on the street, and most people didn't have kitchens unless theirs was a wealthy household. [Editor's note: Read "Three Elizabeths, One George, Hot Cross Buns, and Hampstead Heath," Paula's essay on Hot Cross Buns and more, published in Alimentum: The Literature of Food, 2015].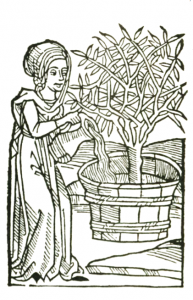 Q. It sounds like the Countess continues to occupy your thoughts.
A. Yes, I was thinking about her when I read recently a story in the T Magazine, the occasional publication of the New York Times, about the uses of herbs, is called "The Comforting Appeal of Herbs." There are two parts of the Countess's book — one is a culinary section and one is a medicinal section. And of course, all medicine was plant-based then. I was so inspired by that recent article that I want to write something now about the herbs that I know about in the Countess of Kent's book. All those women of her time who were either writing medicinal guides or cooking up things in their kitchens — those  aristocratic women were really early chemists.
Q. Let's pivot to the other culinary essays in your collection. You say these essays span a quarter century of your work. What is the earliest piece?
A. The very first one is about eggs. It's called "Eating Icons." [Read it here: Eating Icons]
I think it was part of my fairy tale research when eggs were popping up in many things I read. But truly, moving to London was the impetus behind the whole book. Of course, I didn't know that there were going to be enough essays to collect into a book, but once my curiosity was peaked, it went on and on. There are 22 or 24 essays in the book, but I've written many more.
Q. What is the final essay in your collection?
A. The piece I wrote in 2015 and 2016, published in the Los Angeles Review. It's a very important piece to me about M.F.K. Fisher — one of my literary goddesses — and her life in Hemet, California during the war.
Q. More stories to tell!
A. What really propels me is the question: What are the stories behind the things that we just take for granted? If I were a floral designer, how exciting would it be to tell clients the history of each flower or herb I use. The recent herb article that interested me so much quoted British horticulturist Jekka McVicar as saying: "We want to remember who we are, where we're from and how to be gentle with ourselves." I love that.
Q. What else are you writing now?
A. I am about to begin my third year with the Larchmont Chronicle, writing a column about Los Angeles history and literature. Los Angeles is just a never-ending story.
Q. You mentioned returning to the Countess, too?
A. I will explore something else through this culinary world of the 17th century and it will probably be about the medicinal side of the Countess of Kent's book. I want to compare it with other 17th century herbals. I've been thinking about it long enough!