Part Two: The Edible Flower: A Modern Guide to Growing, Cooking, and Eating Edible Flowers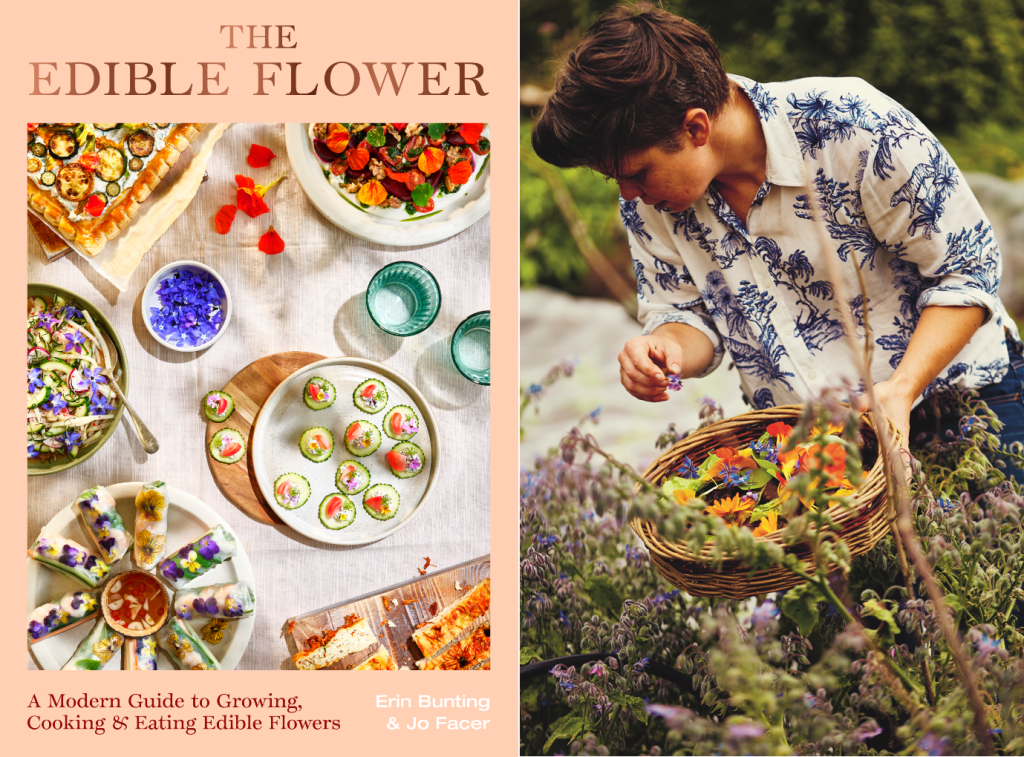 What's for dinner, honey? "Oh, I thought we would have Spicy Thai Beef Tulip Cups!" Say what? And you thought tulips were simply for vases? Not anymore. Try adding some tulips to your slaw dishes, too. I ordered three copies: one for a gardening fiend/friend, one for a flower farmer, and one for a Mother's Day gift.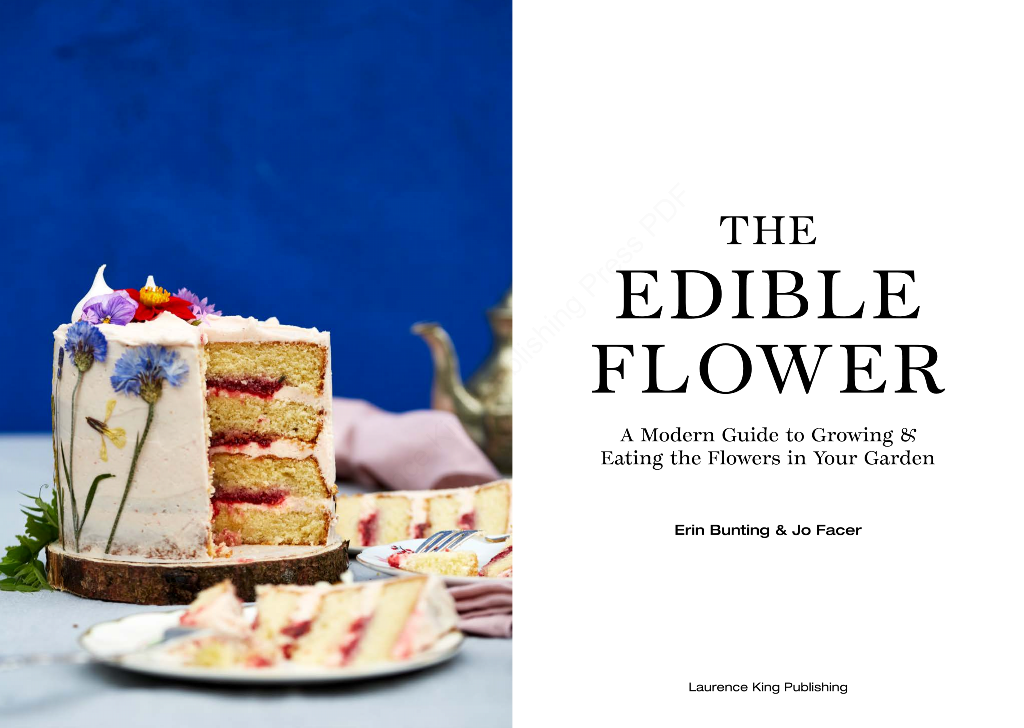 Flowers are much more than pretty posies. "We want to show you they can bring unique flavor, beauty, seasonality, and an opportunity to slow down and smell the roses." Created by Jo Facer (who wrote the gardening parts) and Erin Bunting (the recipe maker), The Edible Flower: A Modern Guide to Growing, Cooking, and Eating Edible Flowers is not just a cookbook, nor is it just a gardening book. It's delicious and inspiring. You can learn much more about the authors at their website, The Edible Flower, a farm, supperclub, and workshop venue in Northern Ireland.
Jo and Erin begin by outlining a three-year plan for making an edible flower garden of beauty. The method is slow, low-cost, and sustainable. For instance, in year one, you concentrate on annuals. The goal is to create a beautiful, abundant, and flavorful garden. Think calendula, borage, and cornflowers. Year two is fine-tuning, adding perennials, taking cuttings, expanding, and improving your space. Year three is about growing up (going vertical) and adding long-lived trees and shrubs.
The plants are organized into three sections: "spring sowing," the edible border, trees, and shrubs. Spring sowing covers many annuals; the edible border showcases dahlias, daisies, and lavender (to name a few), and the third section elderflowers, roses, and brambles.
I am counting the days until I can make lilac sugar. Lilac sugar? Yes, especially since those luscious-smelling flowers don't hold their fragrance when dried. You can also use violets, lavender, elderflower, or roses. Where I live (in Idaho), elderberry shrubs grow wild almost everywhere, so I plan to try all the elderflower recipes. Tulip slaw is on the menu this weekend (while we still have tulips). Oh, and elderflower liqueur. Yes, please.
Gorgeous flowers and delicious recipes. I do believe this book qualifies as eye candy. Please slow down and savor it. The tulips in the vase in the dining room? They will be served later today!
The Edible Flower: A Modern Guide to Growing, Cooking, and Eating Edible Flowers
by Erin Bunting and Jo Facer
$40 Laurence King Publishing