Creating a floral love story inspired by the landscape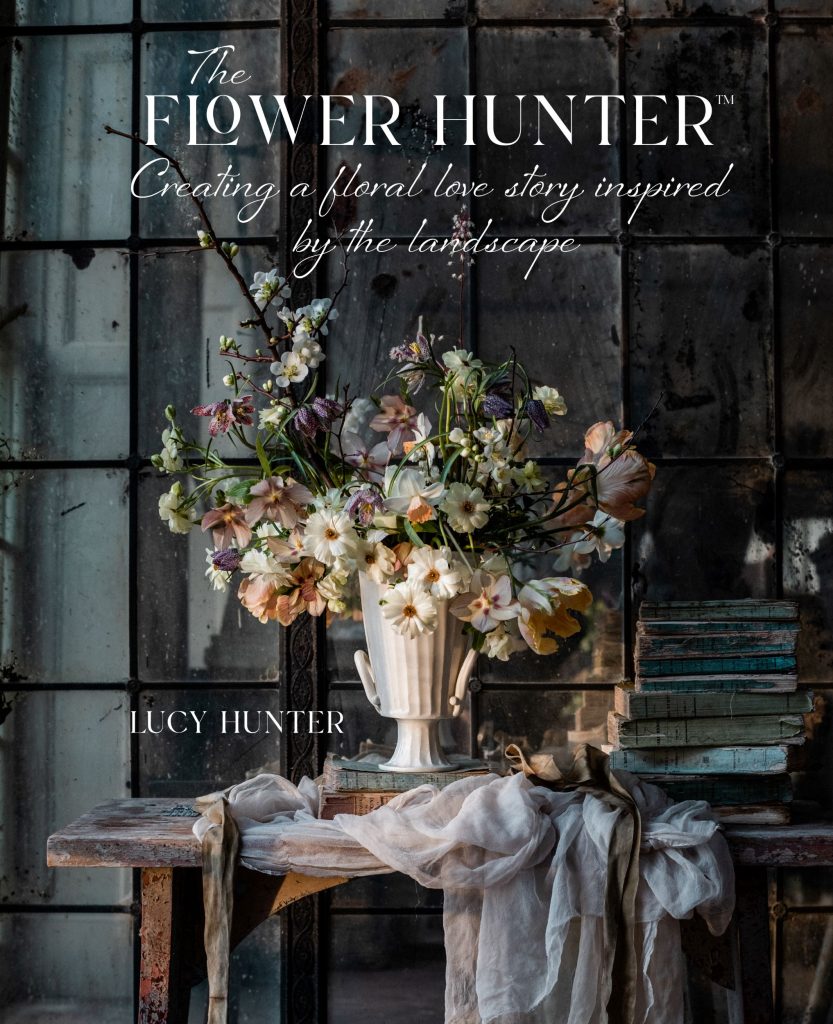 Note: Our book reviewer Mary Ann Newcomer also reviewed Lucy Hunter's 2022 book, The Flower Hunter. Read more here.
She embraces the natural world, the topography, geography, the streams, and the ocean. It's a personal journey of romance, taking in the light and smells of the mountains, the sea…and the city. In her new book, The Flower Hunter: Creating a floral love story inspired by the landscape, Lucy Hunter wraps her arms, heart, and mind around places and recreates them in her studio. Light, romance, and drama are distilled into a vase. Lucy Hunter is known as a British creative director. floral and garden artist, photographer, and author.
Lucy moves forward, stopping now and again to question her direction; then gathers herself and the plants around her to share lessons in creativity and inspiration. Always using the natural world around her – be it a forest, a beach, a walk in the city, a garden, any garden – it's about telling the stories. Could she make something lovely with dried, spiky eryngiums? "Oh hell, yes!" I said out loud before turning the page to the spiky, wispy, ethereal arrangement of creams, palest of blues and silver…the colors of breaking waves. Brilliant. It is subtle but oh-so brilliant.
And more than just arrangements, Lucy offers instructions for building tiny shelves and wall sconces for a stellar show of snowdrops. They are profiled in tiny silver cups – six in total on little dark sconces, making a display that makes you look again and again.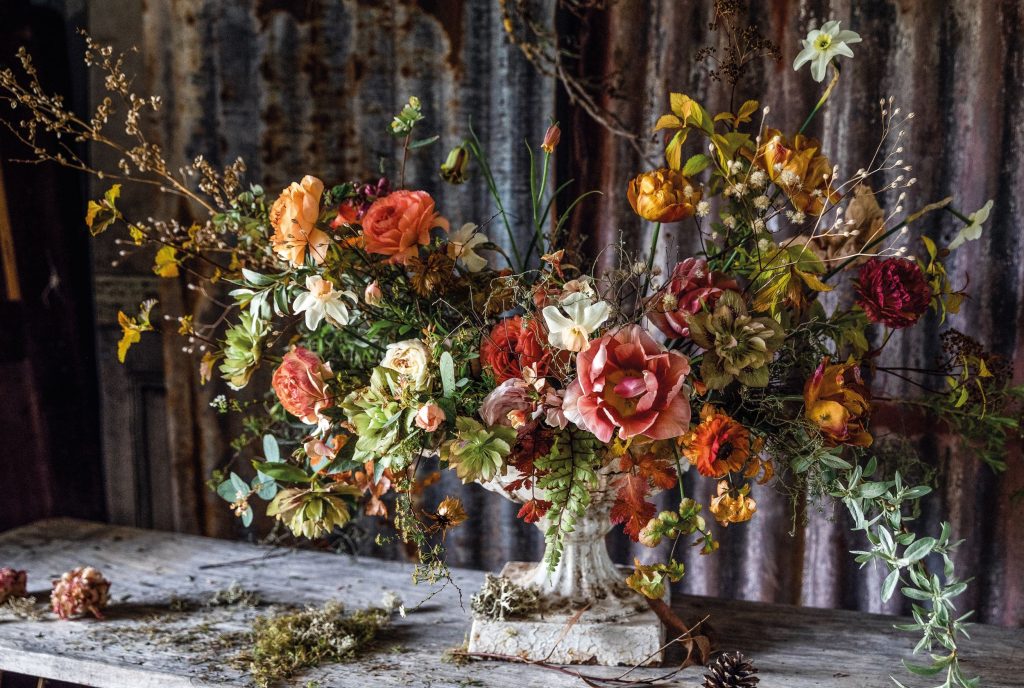 There's more! Drying flowers in five steps, including those crazy dahlias. Drying flowers intentionally – or randomly – and pressing them, too. Poppy seed pods and a few wisps of dried grasses – utter simplicity, yet a way of honoring nature. And just wait till you see the bookmarks! And step-by-step instructions for mark-making from natural pigments. It's a how-to for making drawing inks from whatever plants you have on hand. Beets in the garden or the fridge? Dahlias? Elderberries?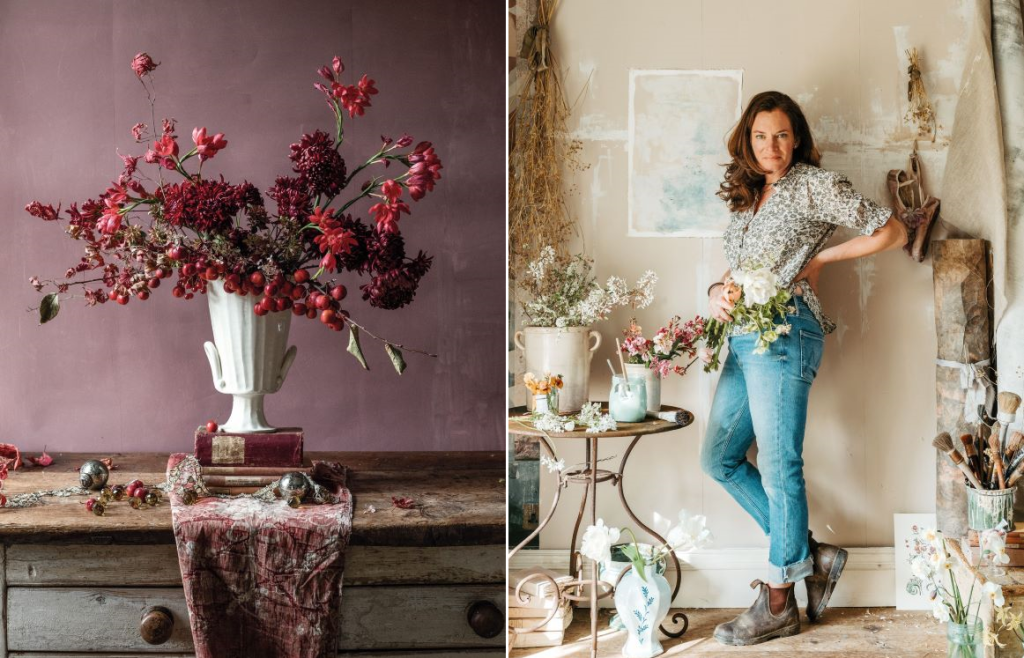 With a bit of sass in her stance for her picture in THE studio, it didn't surprise me when she made the dreaded gorse look good in a bowl! Gorse? Yes, ghastly gorse.
Once again, Lucy gently reminds us to stop and look carefully and appreciatively at the natural world. "Look at what nature is doing so effortlessly around us." Then, prepare to tell your story. "All that's necessary is a vessel that holds water and a table to place it on."
---
The Flower Hunter: Creating a floral love story inspired by the landscape
By Lucy Hunter
Ryland Peters & Small (September 12, 2023)
$45