Week 44, as we revisit the 10-year anniversary of the book Slow Flowers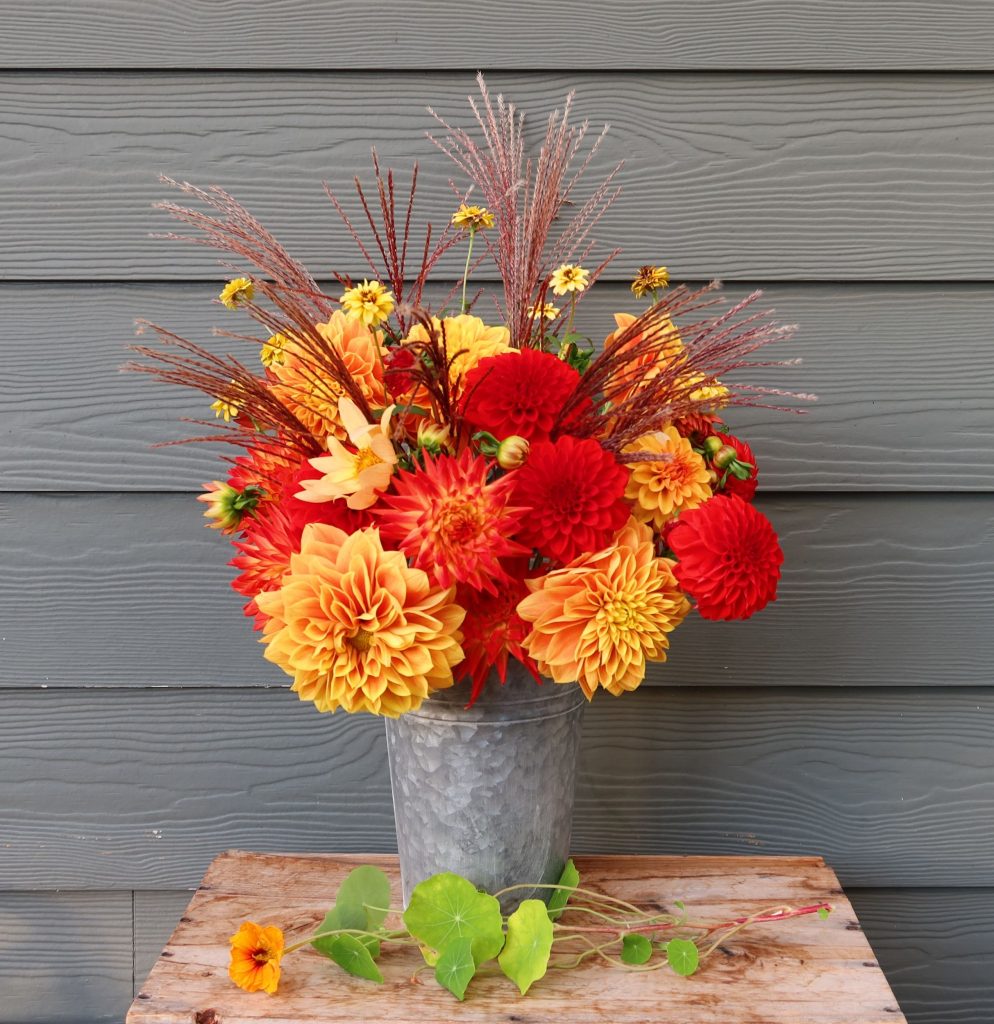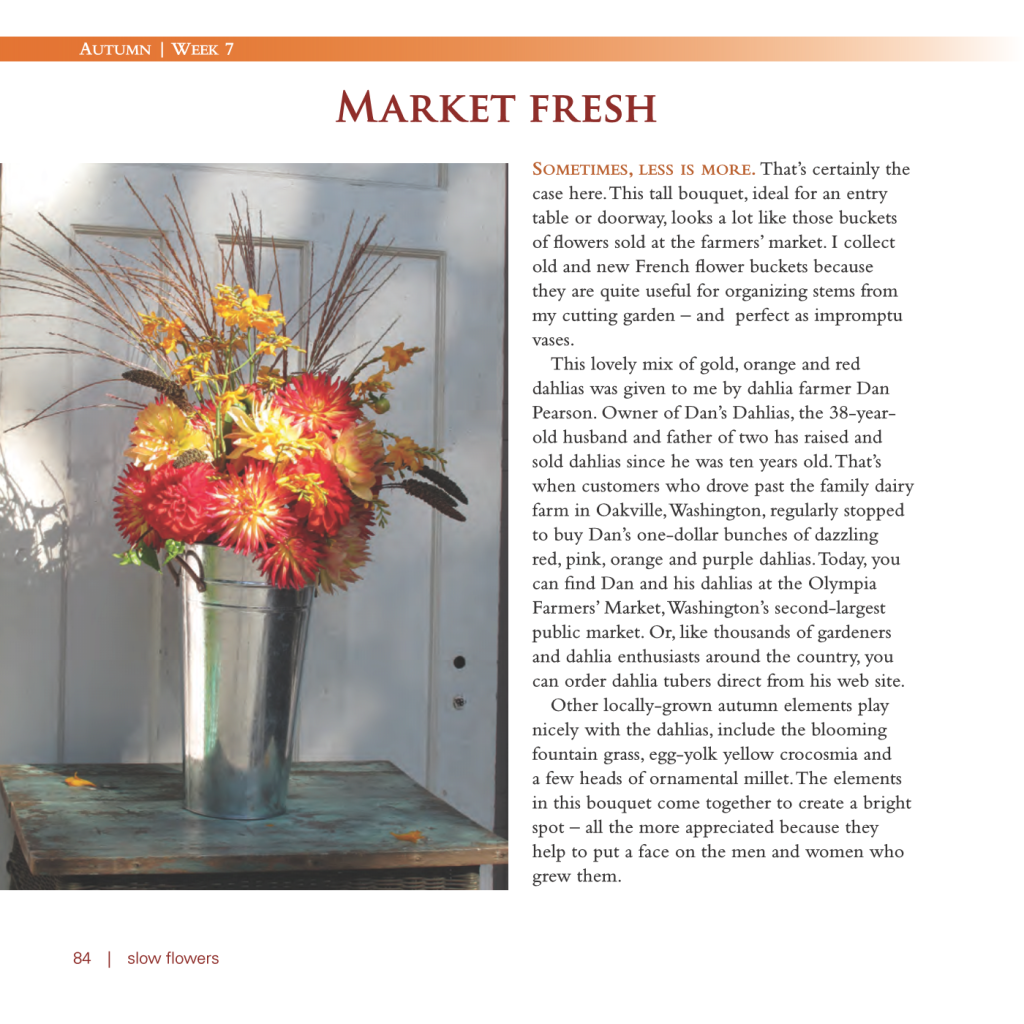 I made this reimagined gathering of local dahlias and grasses, arranged in a French flower bucket a few weeks ago, in the final days of dahlia season, saving the photography for now. Frost arrived here in South Seattle on October 28th, but these beautiful dahlias were harvested from Ojeda Farms and delivered to the Seattle Wholesale Growers Market a few days earlier — thank goodness. My, how the end of season dahlias have put on a glorious show this year!
I wanted to change two key things about then-and-now. First off, I wanted a shorter vessel and selected an 8-1/2-inch tall medium-sized container, nicely weathered. I actually tried putting one of my Holly Chapple pillow mechanics inside, but it was a tad too wide and just rested on the rim. So a similarly-shaped chicken wire insert went into the vase as a way to keep the dahlias upright.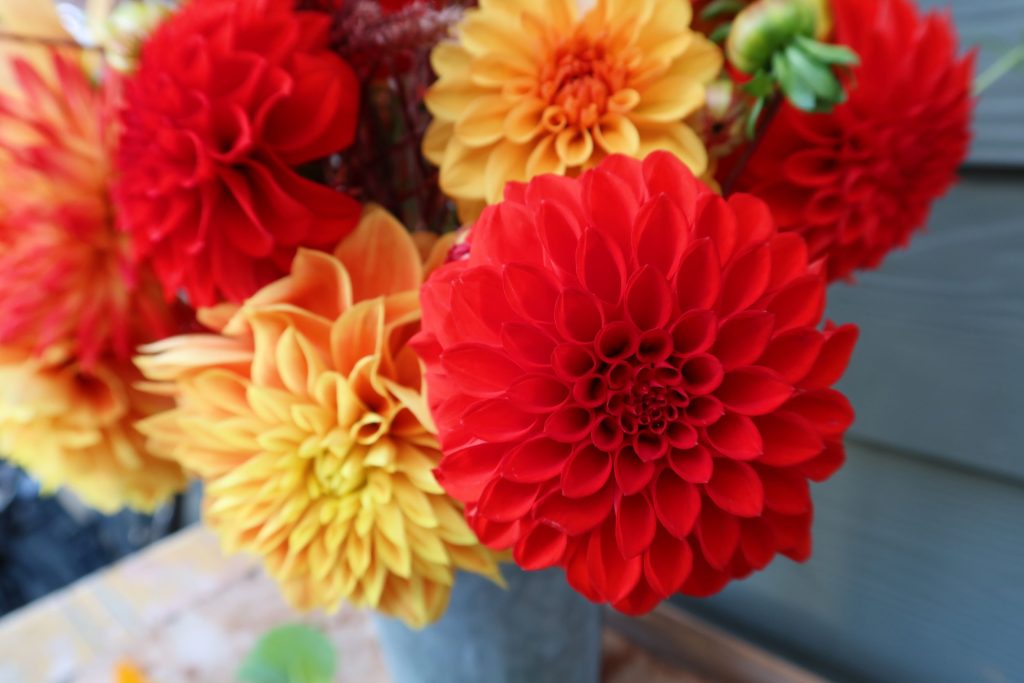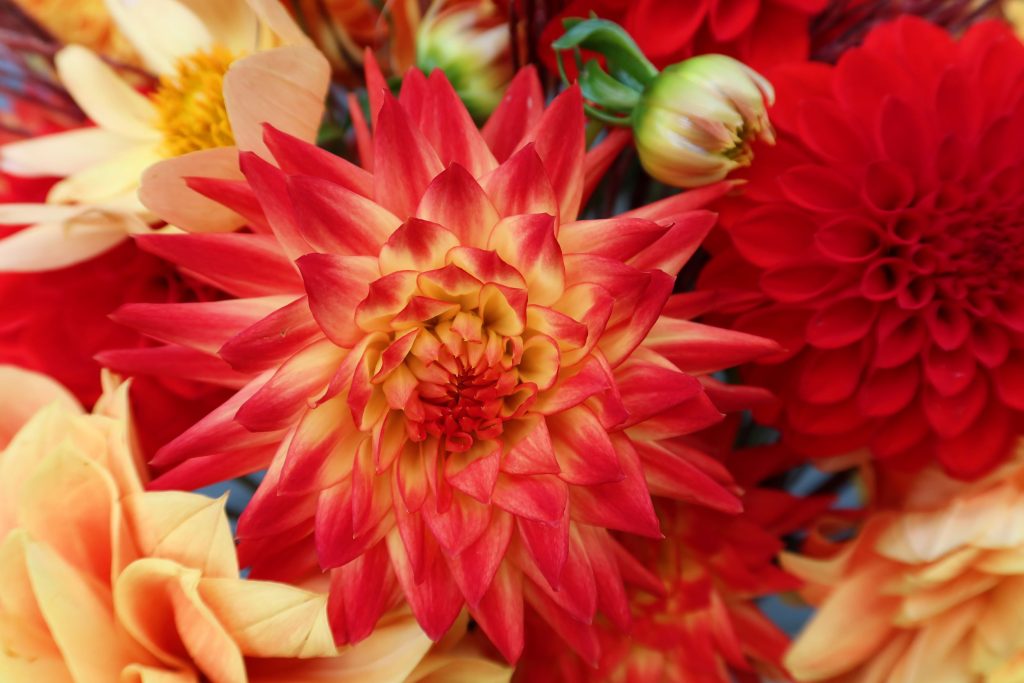 I only had three bunches of 5-7 stems each, which was really just perfect. The petal palette is in the same family — red, pale yellow, and bicolored, with a little diversity of shape to include waterlily, ball, and decorative forms.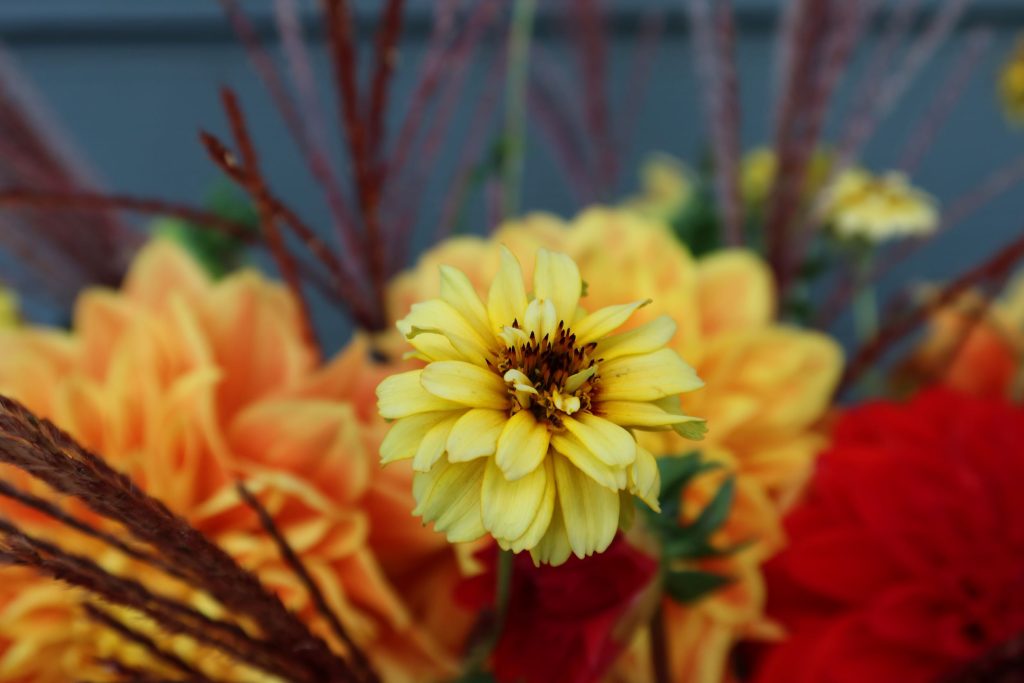 The grasses came from my own garden – the blooms of several beautiful miscanthus that thrive in our front border. I did not have access to crocosmia, but I did harvest all of the remaining yellow blooms from Johnny's Selected Seeds 'Jazzy Mix' zinnias. The mix has an incredible range and the yellow-red variety is in it for the long haul, even now, after the first frost. Note, the shorter container accommodated these stem lengths, where the 13-inch tall version used in 2013 would have been too tall.
Displayed on our fireplace mantel for a week, this arrangement simply glowed, especially when the afternoon sun peeked through the blinds and washed its horizontal bands across the vignette.
Note: I have one more "dahlia rescue" arrangement to share in a few weeks, as we cheat the seasons and I try to recreate 2012-13 designs for 2023. Stay tuned!