Week 45, as we revisit the 10-year anniversary of the book Slow Flowers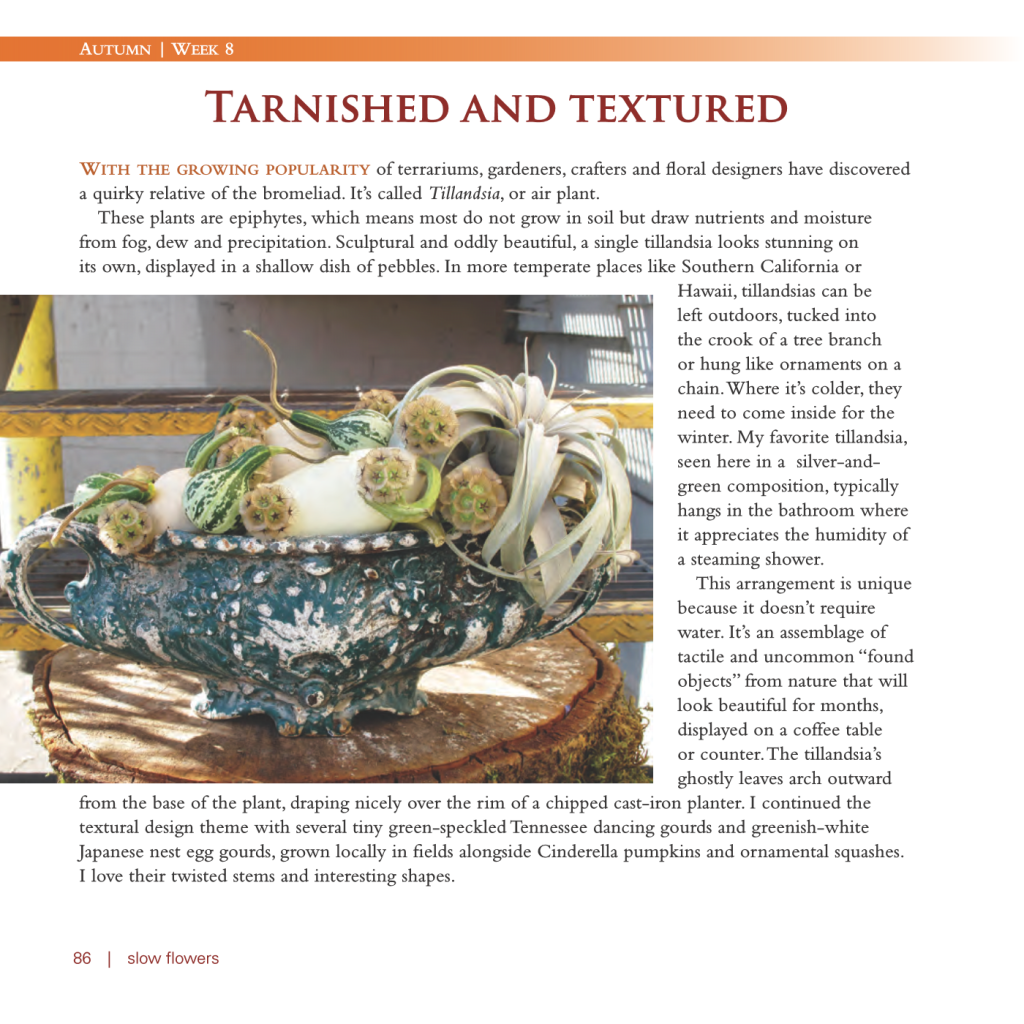 It's that time again, when we've bid adieu to our beautiful dahlias, thanks to the arrival of frost in many fields and gardens.
This week, I've had the pure pleasure of recreating one of my favorite pieces from the 2013 "Slow Flowers" book, and it falls under the "non-floral florals" concept that Robin Avni of BLOOM Imprint and I featured as a key theme in the 2023 Slow Flowers Floral Insights & Industry Forecast.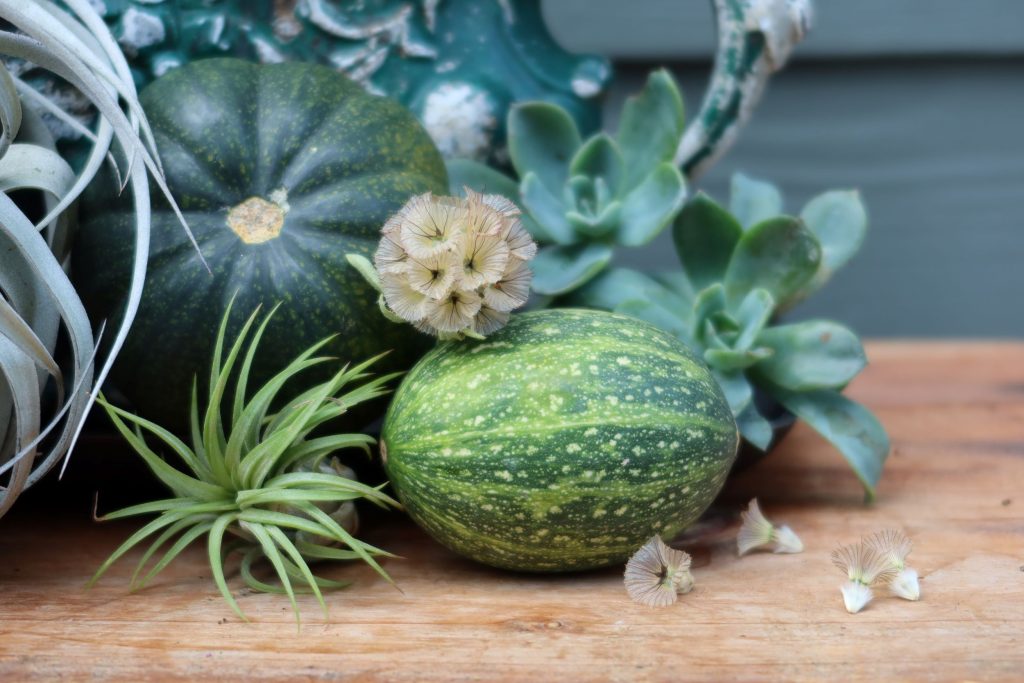 As with that piece, I incorporated a Tillandsia xerographica plant, several decorative mini-gourds, and Scabiosa stellata, the ping-pong style pods which last forever when dried. In 2013 I wrote: "their papery bronze texture is well suited for the paint-chipped urn and its contents."
Speaking of the urn, I found it at the Long Beach Flea Market more than a decade ago. Thanks to an internet search and Google "lens" technology, I now know that this piece, called a cachepot or "jardiniere," is older than I once thought. It is possibly from the early 1900s and has little feet and beautiful scrolled handles.
This arrangement does not require water. As I originally wrote, "it's an assemblage of tactile and uncommon 'found objects' from nature that will look beautiful for months, displayed on a coffee table," or fireplace mantle (where it now sits).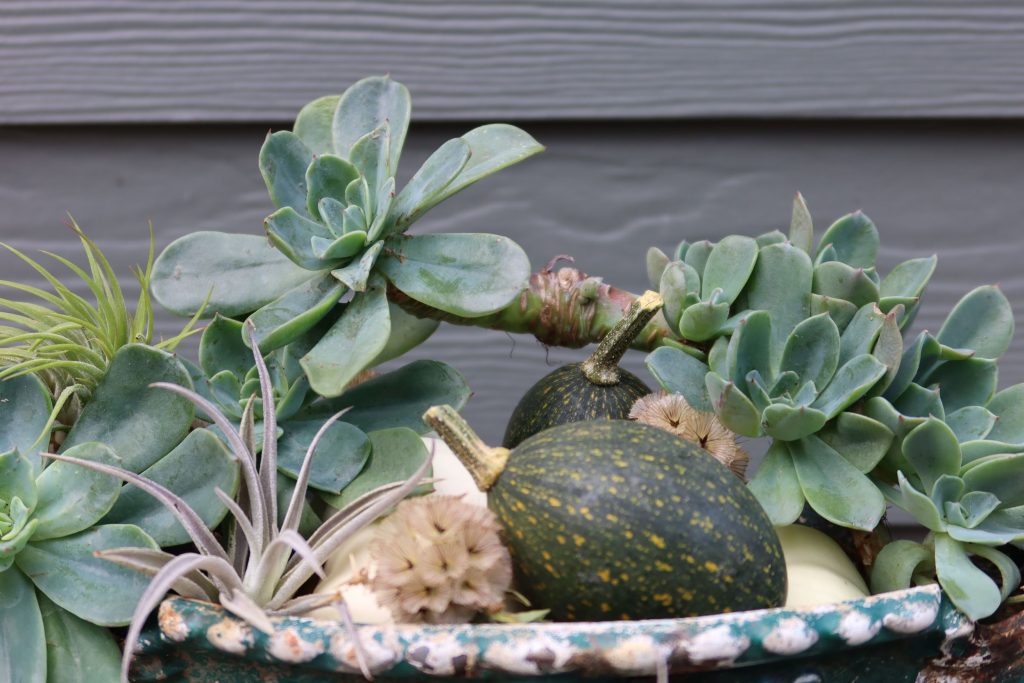 New elements include succulent cuttings that recently broke off of a planter when I moved it into the greenhouse for winter safekeeping. No worries! I plan on letting them produce tiny aerial roots over the coming weeks, and when I'm ready to deconstruct this arrangement, I'll pot them up in the greenhouse. I love the addition of tiny tillandsias, too. They provide yet another lovely textural accent.
Shane Connolly, the famed British floral artist, created a stunning tablescape when I hosted him for a Seattle lecture at the end of September. He used all sorts of sage green pumpkins and gourds, sedums, potted plants, fall vegetables, and cut flowers in bud vases. This week's submission takes its palette inspiration from his piece.