Slow Flowers members share their favorite holiday gifts for gardeners and flower lovers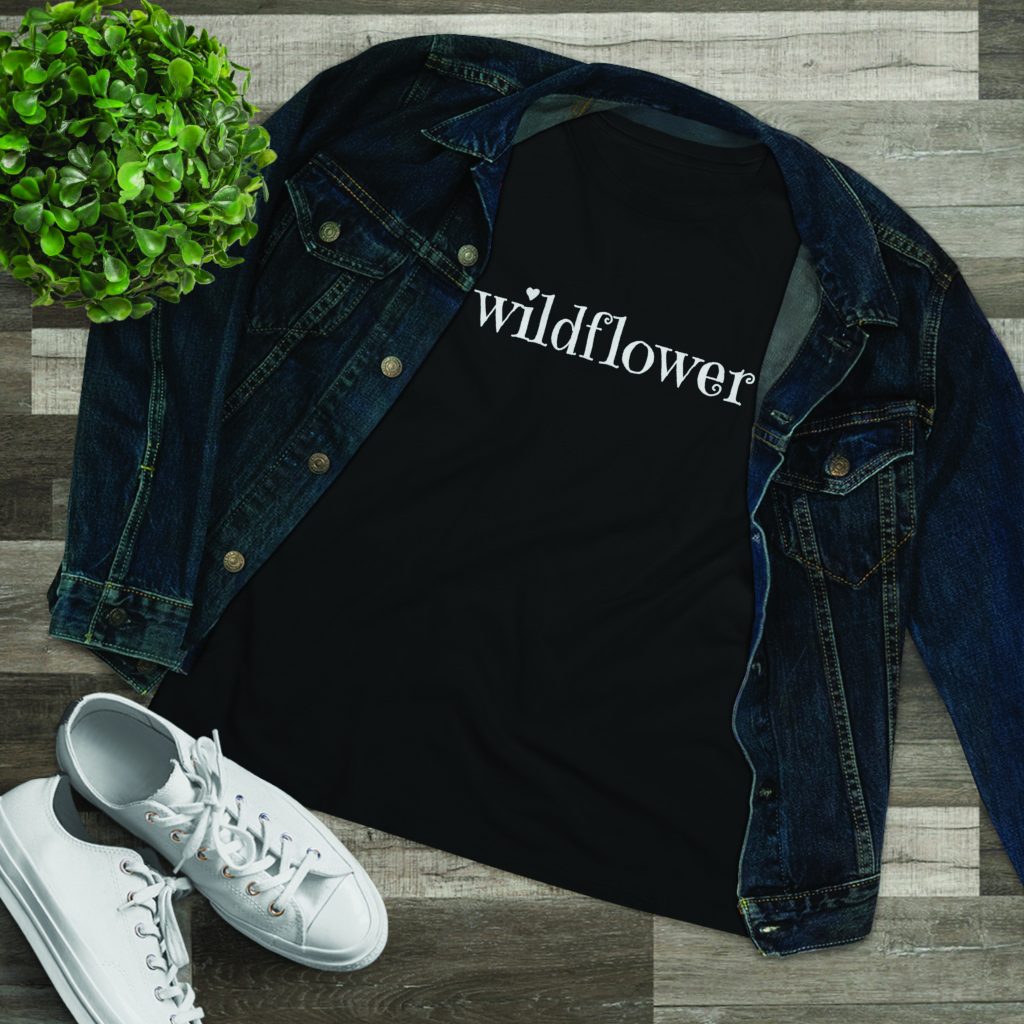 Yvonne Blacker, Duck Petals (Wakefield, Massachusetts)
duckpetals.com | @shopduckpetals
Duck Petals is Yvonne Blacker's online collection of artful items inspired by feathered friends, farmhouse living, and New England backyard blooms. "I specialize in gifts for gardeners, flower farmers, and floral enthusiasts," she says. The "Wildflower" Tee is one example, a light, cotton jersey t-shirt featuring a crew neck, short sleeves, and a modern relaxed fit. It's available in adult sizes ($24.99) and youth ($22.99), plus shipping. Yvonne also stocks adult t-shirts that read "Dahlia Days" and "Café au Lait All Day."
[photo credit: Duck Petals]
---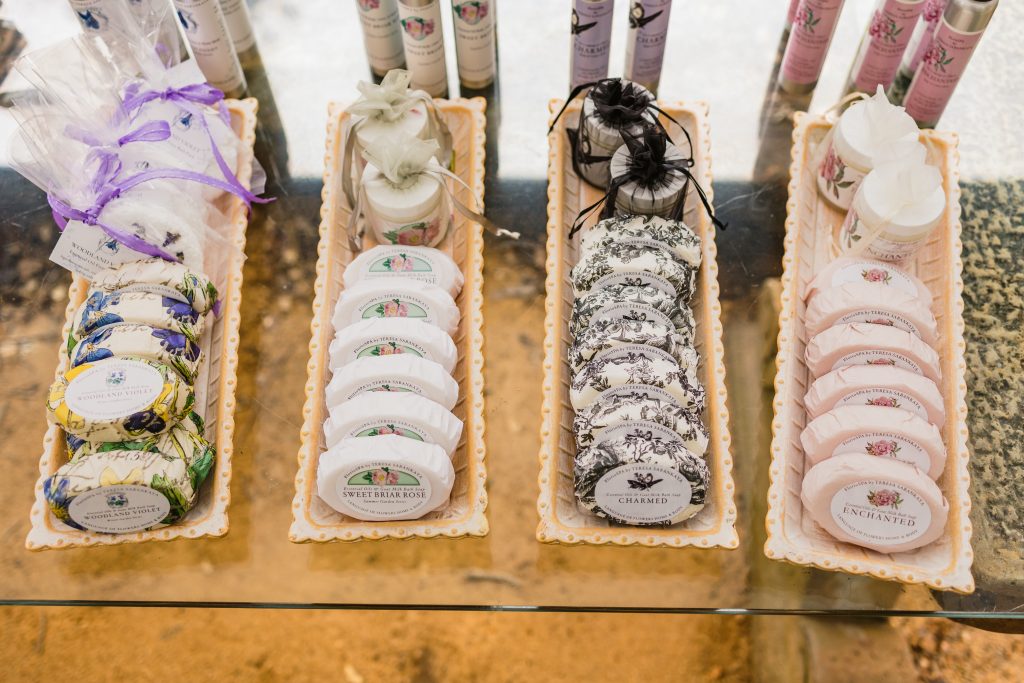 Teresa Sabankaya, FlorioSPA (Bonny Doon, California)
teresasabankaya.com | @teresasabankaya
Inspired by "The Posy Book," Teresa's popular guide to designs that use the modern language of flowers, FlorioSPA is a collection of hand-curated, luxurious, non-toxic home and body products that offer sentiments and messages in the language of flowers and plants. The FlorioSPA recipes include organic goat's milk, organic and true essential oils of flowers and plants, sustainable base formulations, and organic and refined seed oils of rose, meadowfoam, hemp, pomegranate, and cranberry.
The collection includes Posy Soaps ($10), Goat's Milk & Essential Oils Hand and Body Lotion ($15), Moisturizing Body Spray ($13), and Soy & Essential Oils Candles ($40), plus shipping. Teresa has formulated five distinct scents, with meanings described in the online shop. They include: Charmed, Woodland Violet, Enchanted, Sweet Briar Rose, and Le Muguet. Gift collections are also available.
[photo credit: Teresa Sabankaya]
---
Colleen Raney, Diadem Flower Co. (Mount Vernon, Washington)
diademflowers.com | @diademflowerco
Sustainable wedding and event florist, Colleen Raney took a small hiatus from producing her annual calendar of original floral photography in order to move her farm "home," from Maine to Washington's Skagit Valley in 2022. Now, the annual Diadem Flower Co. calendar is back, in two formats. The versatile desk calendar measures 4 x 7 inches and is printed on a matte thick cardstock ($15), plus tax and shipping. The 11 x 14-inch wall calendar hangs from an elegant black coil, and is printed on matte, thick cardstock ($25), plus tax and shipping. Both versions feature photographs taken throughout the year by Colleen on her farm in Mount Vernon, Washington.
[photo credit: Colleen Raney]
---
Ann Sensenbrenner, Farm to Vase (Madison, Wisconsin)
farmtovase.com | @farmtovase
Ann Sensenbrenner is multitalented as both a floral designer and writer. Her new novel, "Brush," is her latest floral-inspired project. Kirkus Reviews called Brush "an intelligent celebration of life, love, and creative endeavor… a page-turner … effortlessly evocative … a joy to read."
Writing under the pen name Penn Anderson, Ann tells the parallel stories of Jo, a woman with secrets who lives above her quaint flower shop, and Chris, a successful entrepreneur who gets his hands on a magic paintbrush. It's so gratifying to read scene after scene in which Jo designs flowers—often purchased from local growers in her community—and uses them to bring joy into the lives of her smalltown neighbors. Her creative journey is mirrored by Chris, as he pursues art to find meaning in his life, and the two stories converge in a beautiful way. Order here https://books2read.com/brushAnovel
---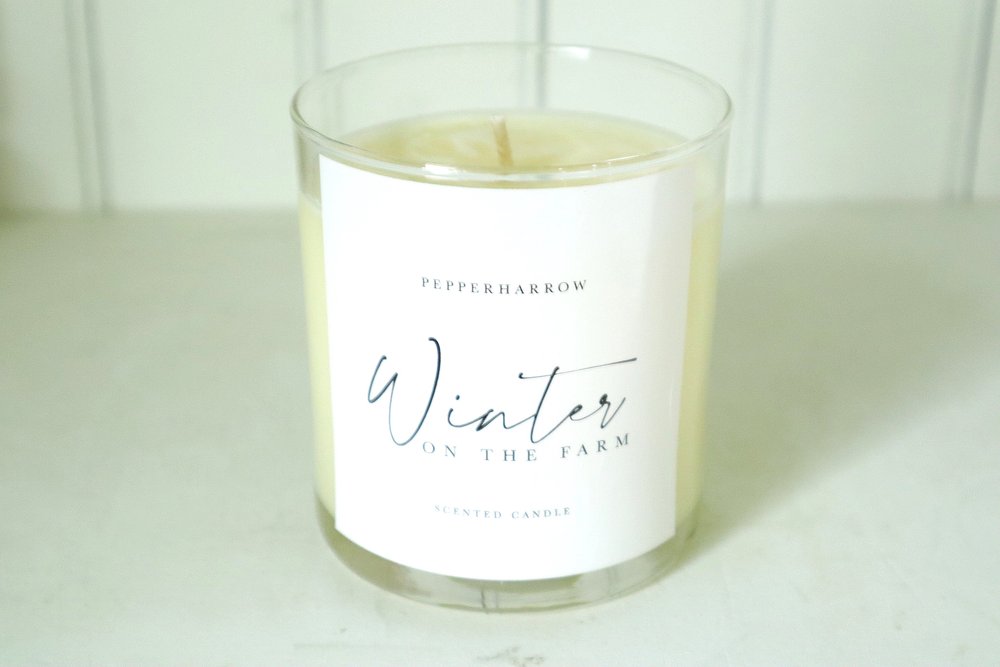 Jennifer and Adam O'Neal, PepperHarrow Farm (Winterset, Iowa)
pepperharrowfarm.com | @pepperharrow_
PepperHarrow's soy-based candles are naturally scented for the holiday season ($30 each), plus shipping. The scents evoke home and kitchen at the holidays, and include "Winter on the Farm" (a mix of cinnamon and chai), "Lavender and Balsam," "Pralines and Cream" (inspired by Adam's favorite dessert from his home state of Louisiana), and "Frosted Gingerbread Cookie." Each candle burns clean and will burn for up to 70 hours.
[photo credit: PepperHarrow Farm]