Week 43, as we revisit the 10-year anniversary of the book Slow Flowers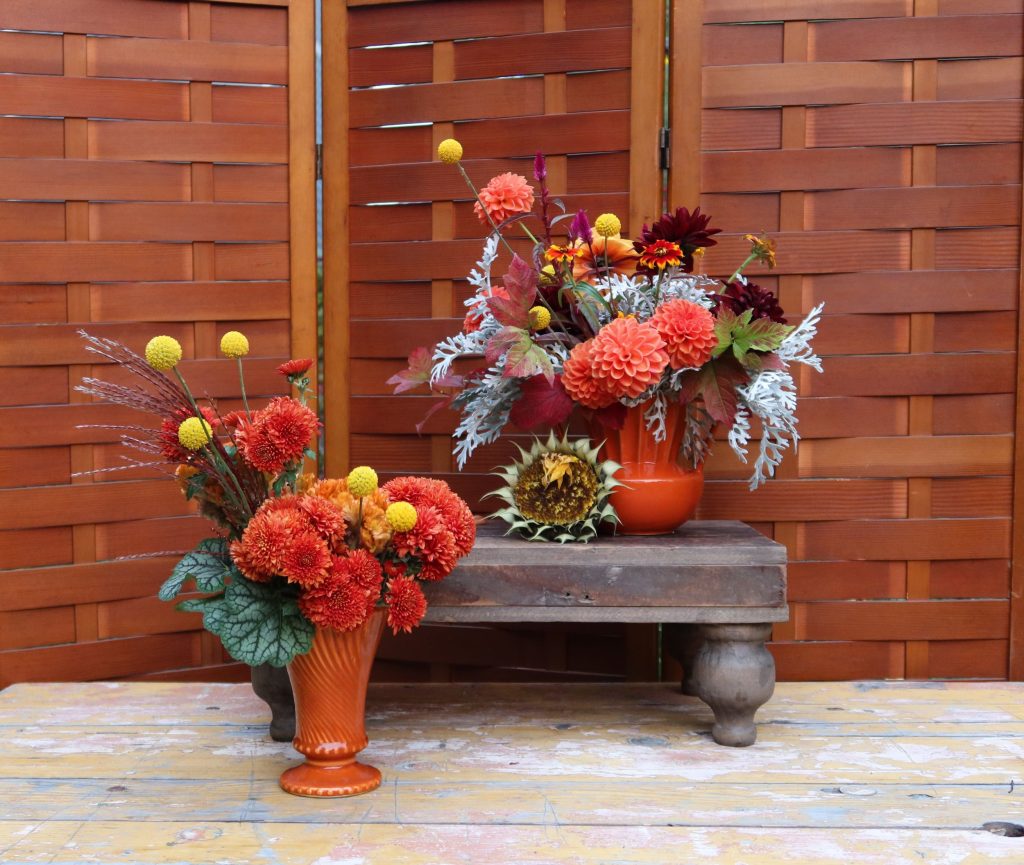 Halloween approaches, as it does every year, and floral designers are acutely aware of the need to collect autumnal botanicals with an emphasis on flowers with orange petals!
When I created the pair of posies in vintage orange-glazed pottery, I used a combination of marigolds, crocosmia, and feverfew, along with culinary mint and fountain grasses. I love the little McCoy bud vase, which has a return appearance this week. The flower pot I used in 2013, a McCoy design with almost identical orange glazing, was on loan to me for that photo shoot.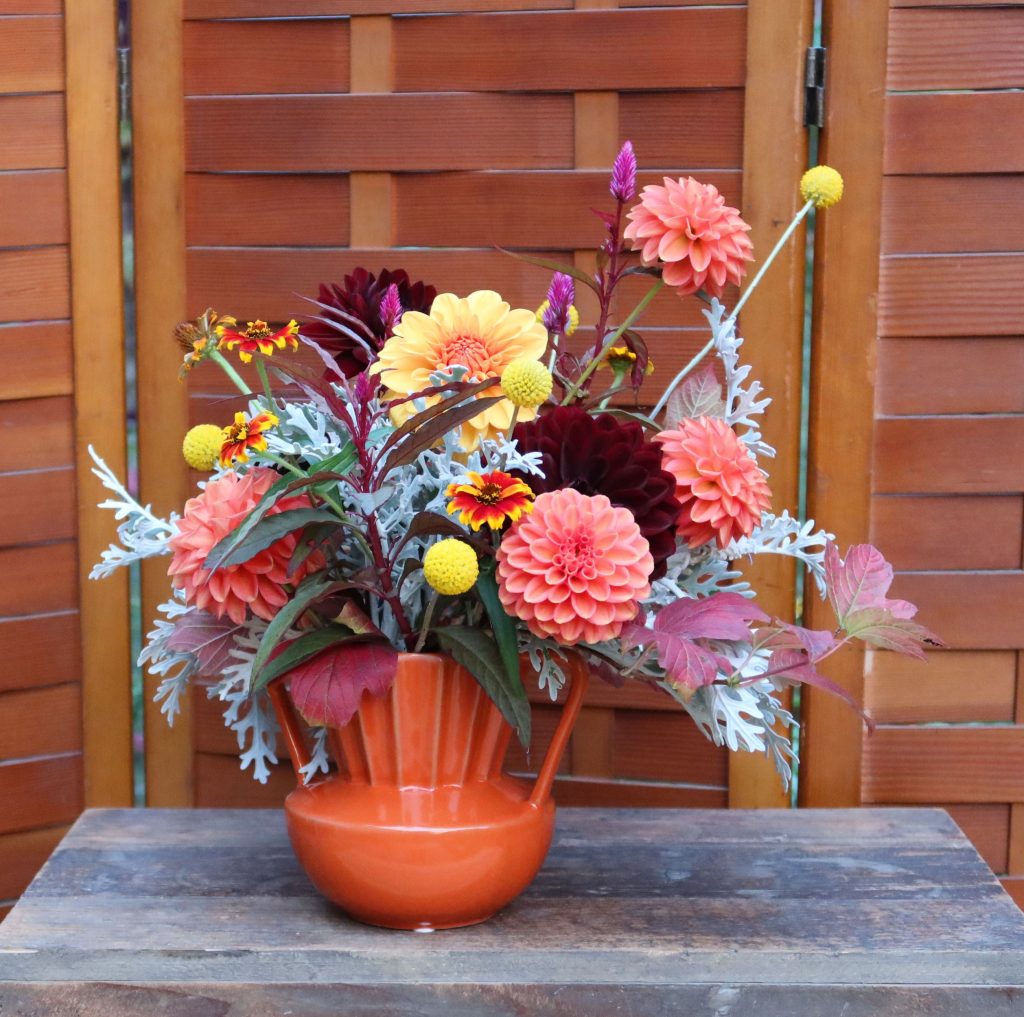 This time around, I made three arrangements and used a brilliant vintage vase with 2 handles and a vintage jug with beautiful orange fruit pattern. I've had the antique American Belleek porcelain jug in my collection for years, and I'm so happy I am able to add it to this week's grouping. Further research dates it at 1904, with handpainted fruits and foliage.
Finding florals to emulate what I created a decade ago was not hard, but I did want to expand the palette. The flowers include:

Burnt orange chrysanthemums, grown by Ojeda Farm
Yellow-gold and tangerine dahlias, from the Slow Flowers Cutting Garden
Crested cockscomb celosia in a peachy-apricot tone, from Peterkort Roses
Craspedia (Billy balls), grown by Field to Heart
Dusty miller foliage, grown by Sonshine Farm
Other elements from the Slow Flowers Cutting Garden include 'Jazzy' zinnias, plum-colored plume celosia, dark maroon zinnias, and some 'Green Spice' heuchera foliage round things out in these two mini vases.
It's a hodge-podge, for sure! But the textures and accents of gold, purple, and silver really mix up the otherwise orange vibe — and that's what this season is all about.