Editor's Note: This "Meet the Growers" profile originally appeared in the January 2017 issue of Florists' Review, accompanying a feature called "Four Seasons of Floral Design." The story began when florist Kelly Shore, a Slowflowers.com member, shared with Debra Prinzing galleries from seasonal concept shoots that she and her fellow creatives had produced at Plant Masters, a local flower farm owned by Slowflowers.com members Carol and Leon Carrier.
Read more about this story in our post at American Flowers Week. And enjoy meeting the Carriers here: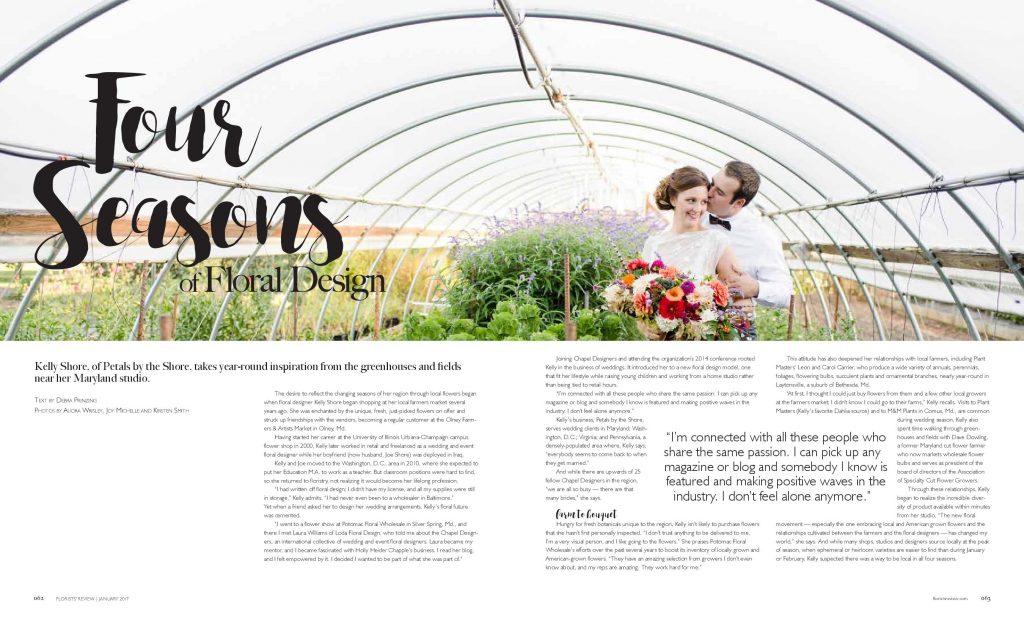 Fall on the Flower Farm. From left: Carol Carrier, Carol and Leon with florist Kelly Shore (center) and Leon Carrier. All images taken at Plant Masters Farm (c) Kirsten Smith Photography
Husband-and-wife team Leon and Carol Carrier grow flowers just 20 miles north of the nation's capitol in Laytonsville, Maryland, and they sell their product at numerous farmers' markets, including Olney Famers & Artists Market in Olney, Md., and the Montgomery Farm Women's Cooperative Market, a year-round venue in Bethesda, Md. They are high school sweethearts who migrated from ornamental horticulture (Leon) and the fashion industry (Carol) toward flower farming.
Leon recalls the moment when he decided to add cut flowers to his nursery and bedding plant business back in the early 1980s:
"I would see these farmers bringing truckloads of lilacs and peonies to the farmers' market and watch people in a frenzy over them. And I knew that's what I wanted to do." — Leon Carrier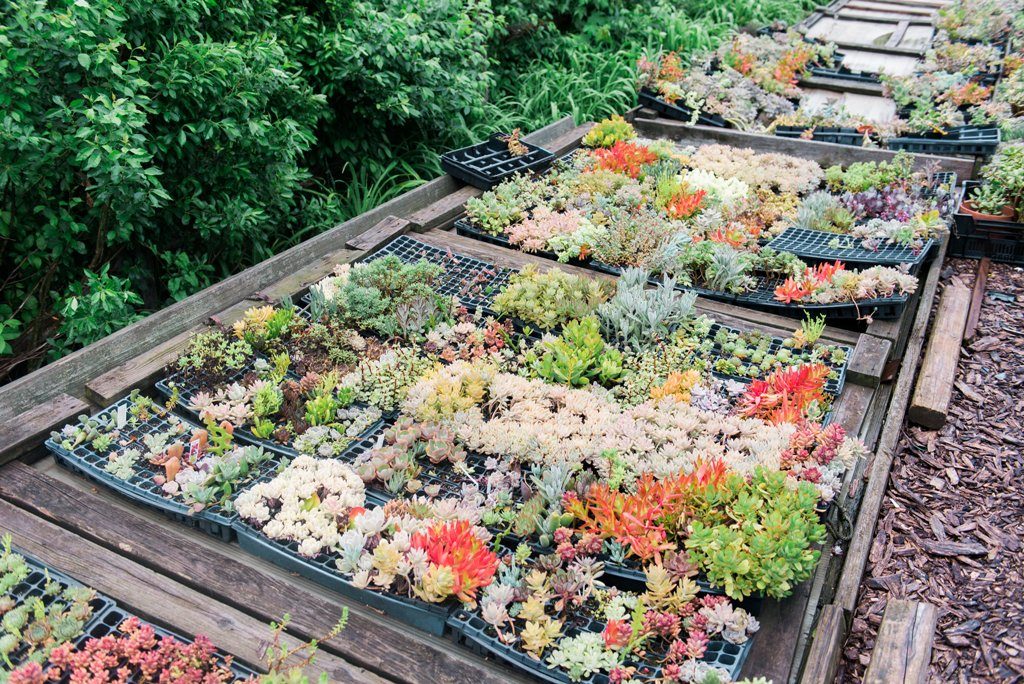 The couple purchased their first farmland in 1988, where their few acres soon were not enough to contain the explosion of field crops and greenhouses. Leon approached several neighbors and soon established "satellite" parcels across four other gardens, adding up to four acres of growing ground. Today the conjoined lots resemble anything but a open-field farm. "It's kind of like an arboretum here," Leon acknowledges. "I love plants. I love unusual plants. As you can imagine, having lived and farmed on this same property for so many years, we have an amazing variety of plant material."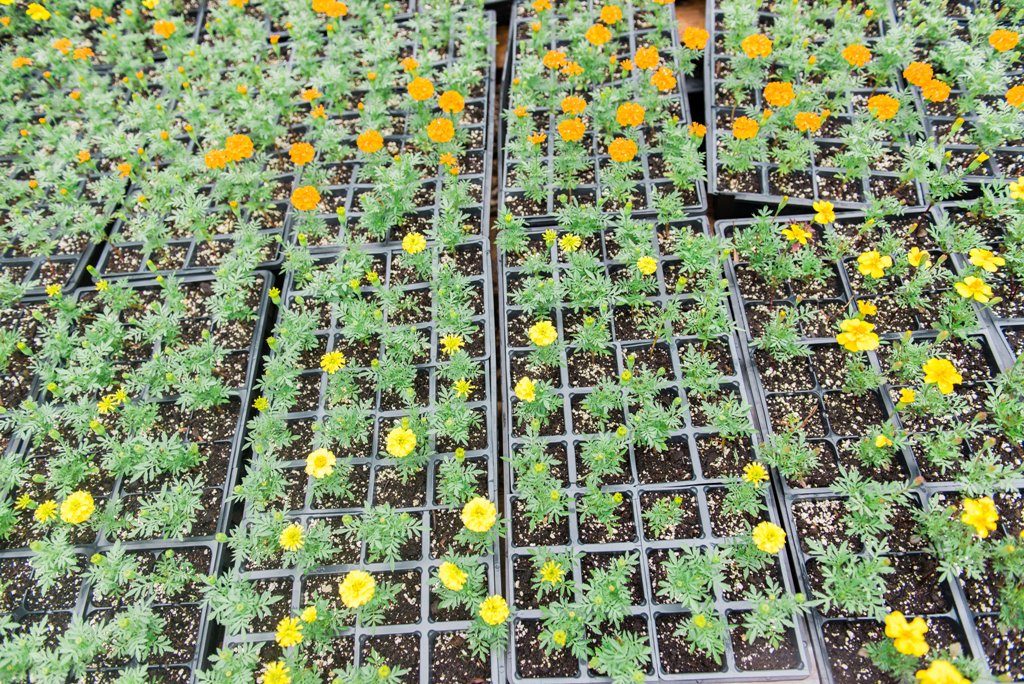 The Carriers embraced flower farming at a time when specialty cut flowers were viewed as an auxiliary crop to vegetables. The family business soon drew in Carol, who began managing sales at eight area farmers' markets each week, while raising the couple's three children. "We're proud of ourselves for staying in the flower business — it's not easy to do long term," she says. "All of our kids have worked on the farm over time. They had fun, and they also had to work hard and find out what they're made of."
With more than 100 different plant varieties, one heated greenhouse, two hoop houses and fields of woody, perennial and annual crops, the farm is experiencing another growth mode. Plantmasters recently expanded by purchasing a nearby five-acre farm with their eldest, Leon Carrier, 3rd, who joined the family business a few years ago.
Plantmasters sells about 80 percent of its harvest through farmers' markets, with the balance going direct to florists and DIY brides. "We've just seen an explosion of brides coming to our market. They don't care too much about specific flower varieties; all they want are local flowers," Leon says. In 2016, Plantmasters designed flowers for 30 weddings, and the farm also hosts "flower parties" for brides and their attendants or family members who visit, walk the fields and shop the coolers for their own bouquet-making.
The collaboration with Kelly Shore began with a simple transaction at the farmers' market. "Kelly started out selling some of her arrangements at the Olney Farmers & Artists Market — and she bought some things from us even then," Carol says. "She found more and more that she really liked working with local material and brides were requesting it. 'Local' is a pretty strong point around here, from breweries to farmers' markets."
Witnessing the seasonal diversity of their farm as interpreted by designer Kelly Shore has been a rewarding experience for the Carriers. "To see someone else go around our yard and make a bouquet is a lot different than me doing it," Leon laughs. "She's very original in showcasing what we grow."
Carol adds:
"I think people are missing out when they decide they want a specific flower without instead finding out what is best in that season. Like wines that each taste different because of their terroir – that's how flowers are, too. If you pick a place to be married, why wouldn't you want the attributes of that area incorporated in your wedding, whether it's Hawaii or Maryland?" — Carol Carrier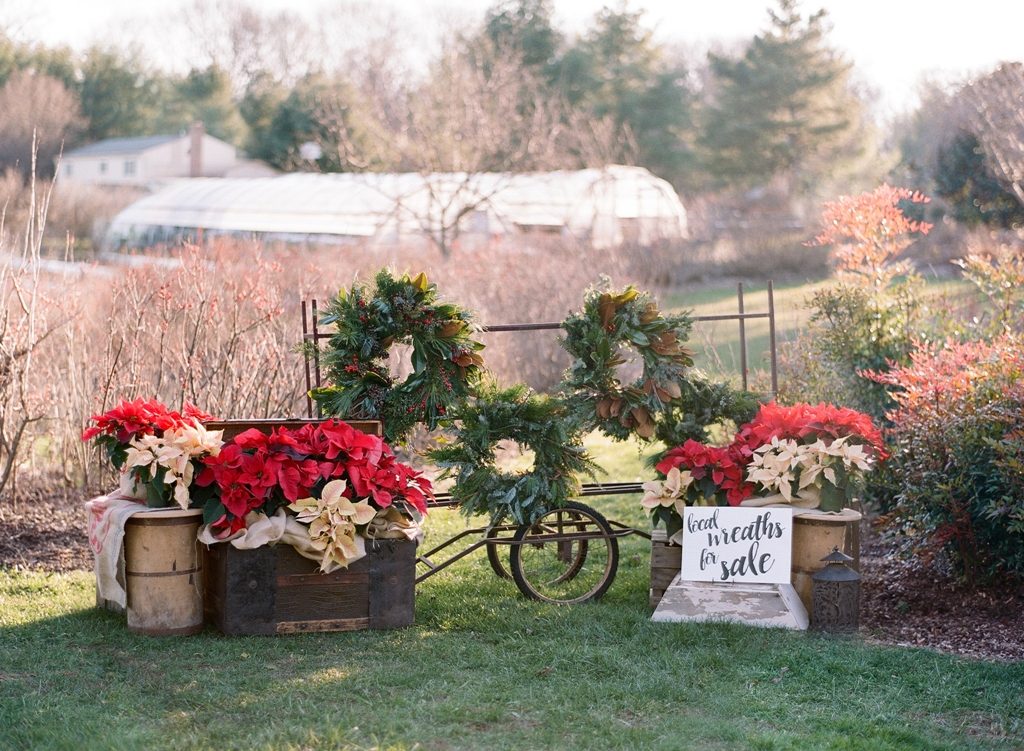 The Carriers encourage florists to reach out to flower farmers in their region. Sourcing from local flower farms definitely requires a certain flexibility and the ability to adjust design expectations due to bad weather or crop failures, Carol says. "Sometimes it's not easy for us to say exactly when something will bloom, but when designers are willing to work with broad foliage and color palettes instead of specific flowers, they aren't disappointed."
Kelly Shore agrees, although she says that adopting this mindset has occurred over time, especially as she has forged friendships with the farms in her area. "For example, I wanted to use burgundy dahlias for our fall shoot, but when I got out to the farm, most of the dahlias were finished, except for two 'Cafe au Lait' stems that Leon saved for me. Then I saw the cockscomb and the celosia and I forgot all about those burgundy dahlias. If I could do every wedding like that it would be really amazing."