Last month, Susan McLeary of Passionflower, an Ann Arbor, Michigan-based floral artist, worked with a group of Seattle designers to teach her Floral Jewelry techniques.
An intimate group of about 12 of us came together as part of the Seattle Wholesale Growers Market-hosted workshop, a fun, five-hour session that allowed us to get lost in the creative process with a warm and generous instructor.
Let's just say it was more than inspiring. It was a joyous experience for each of us. More than once, I heard someone utter: "I'm just so happy." That is the vibe that a successful and empowering design instructor like Susan McLeary infuses into a workshop.
We gathered inside Anne Bradfield's Floressence studio, a few steps from the SWGMC (and considerably warmer). Thanks to the Market for bringing Susan to Seattle to teach this workshop and also present her designs to a larger audience of local florists the following morning.
In all, a very special experience. All the photos you see here were taken by Cozbi Jean Photography. Cozbi Jean Hultz is doubly talented as both a photographer and a floral designer — woot!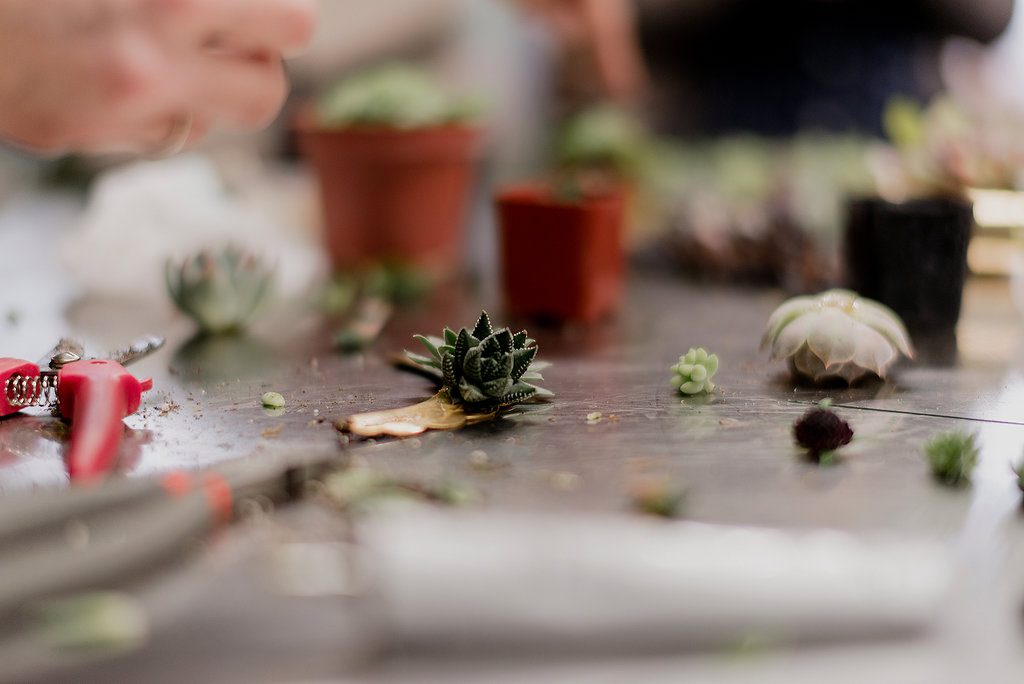 If you love succulents and all the tiny details that nature provides in the form of buds, florets, petals and seedheads, then Susan's Floral Jewelry style is just for you. She began our time together by asking each student to introduce herself, her business and her interests. Susan connects with other humans, especially other creatives, in a meaningful and authentic way — her true spirit came through so easily.
Susan demonstrated her techniques and tips for selecting, arranging and glueing the tiny bits and pieces to a jewelry base. We had many options to try designing, including a metal collar or cuff, a faux leather bib or sash; a floral crown fashioned along flexible "rustic wire" as a foundation.
"What are you putting out into the world? Value work that honors you as an artist." — Susan McLeary, Passionflower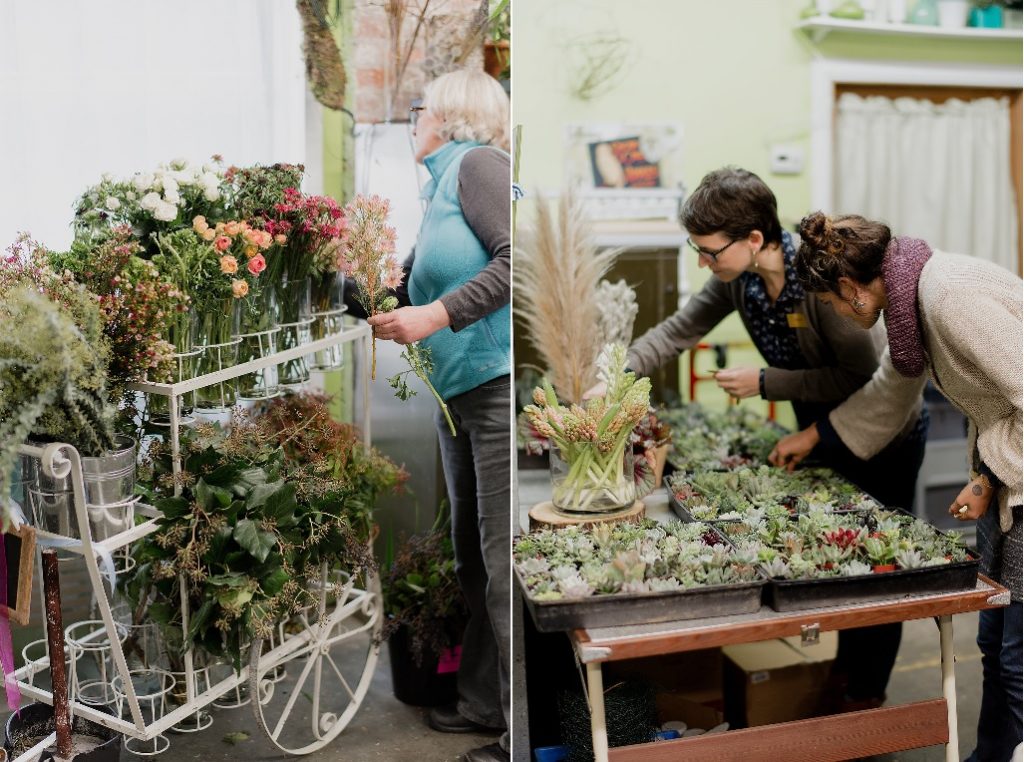 The Market provided the most generous (and irresistable) array of ingredients — all local and American-grown, of course. We had cut foliages and flowers; we had potted plants including succulents, Rex begonias and orchids; we event discovered that assistant Danielle Bennett had sourced foraged ingredients such as ivy seed pods.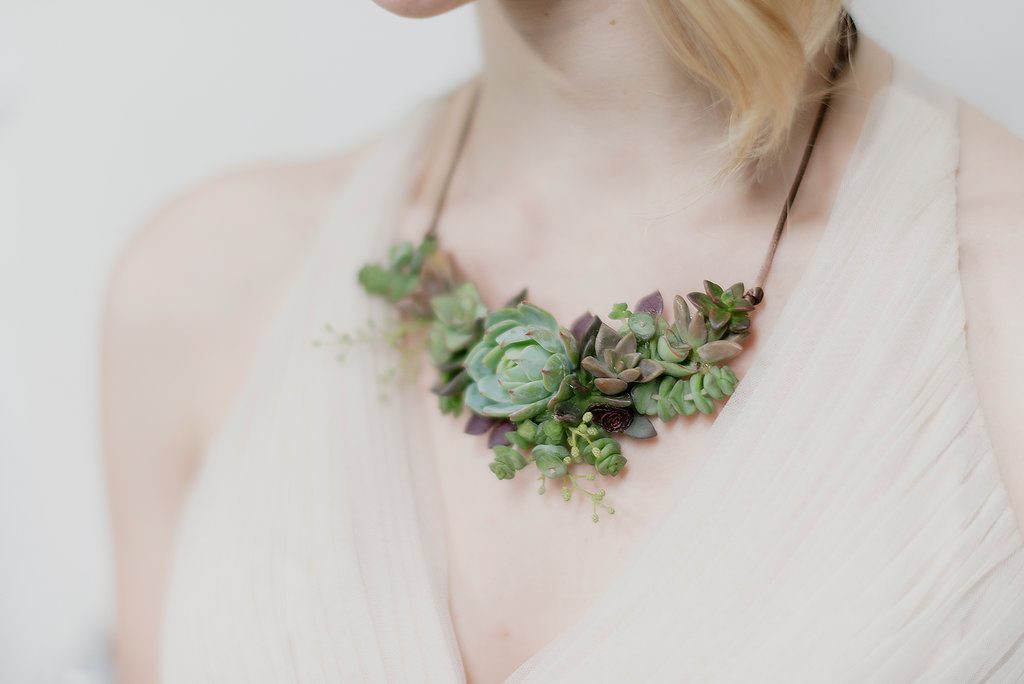 Please enjoy these beautiful images, and feast your eyes on the diversity of styles produced by 12 individuals. That's the special part about working with Susan. There is no confining "recipe"; rather, she encouraged each participant to explore and discover what inspired her.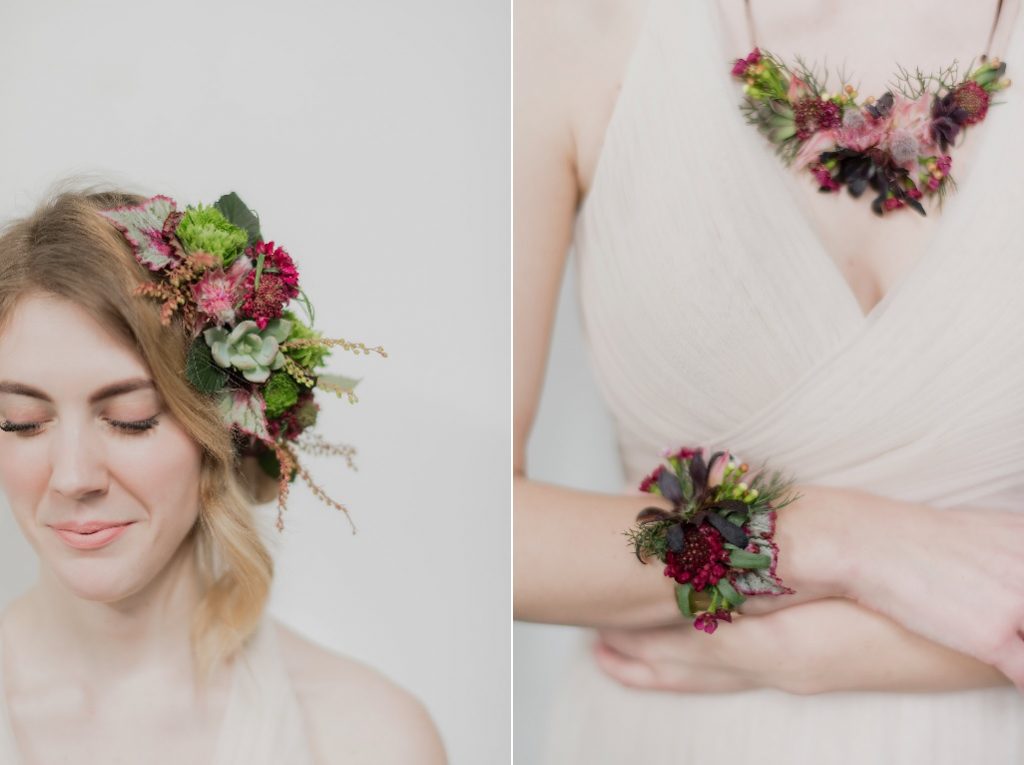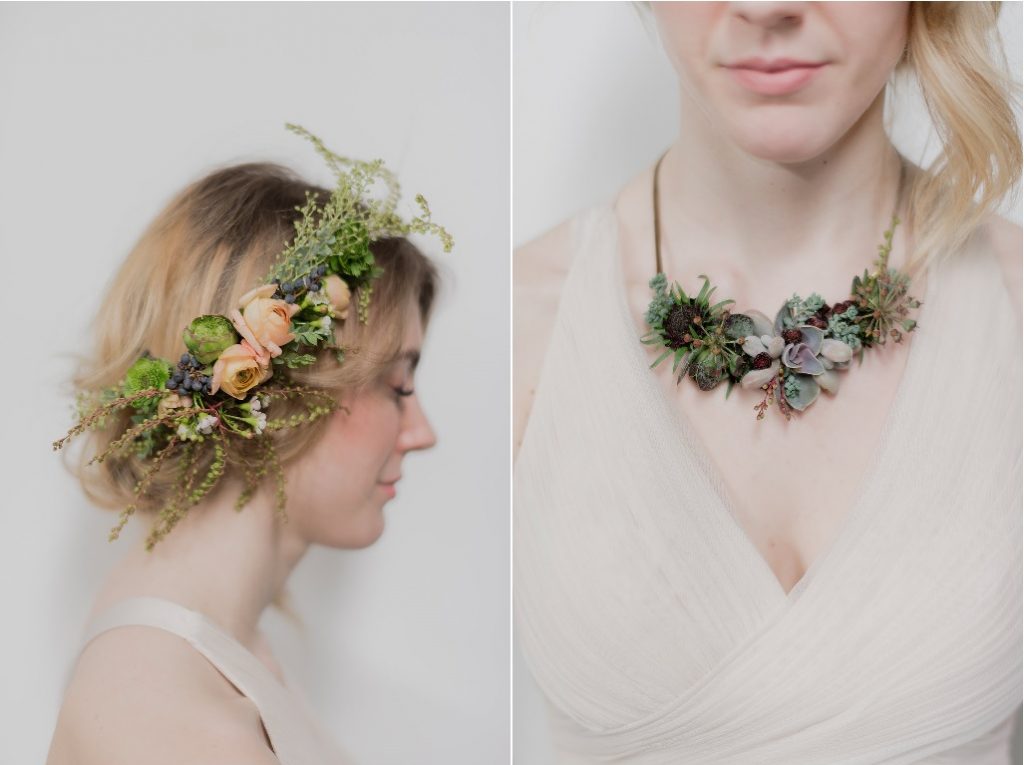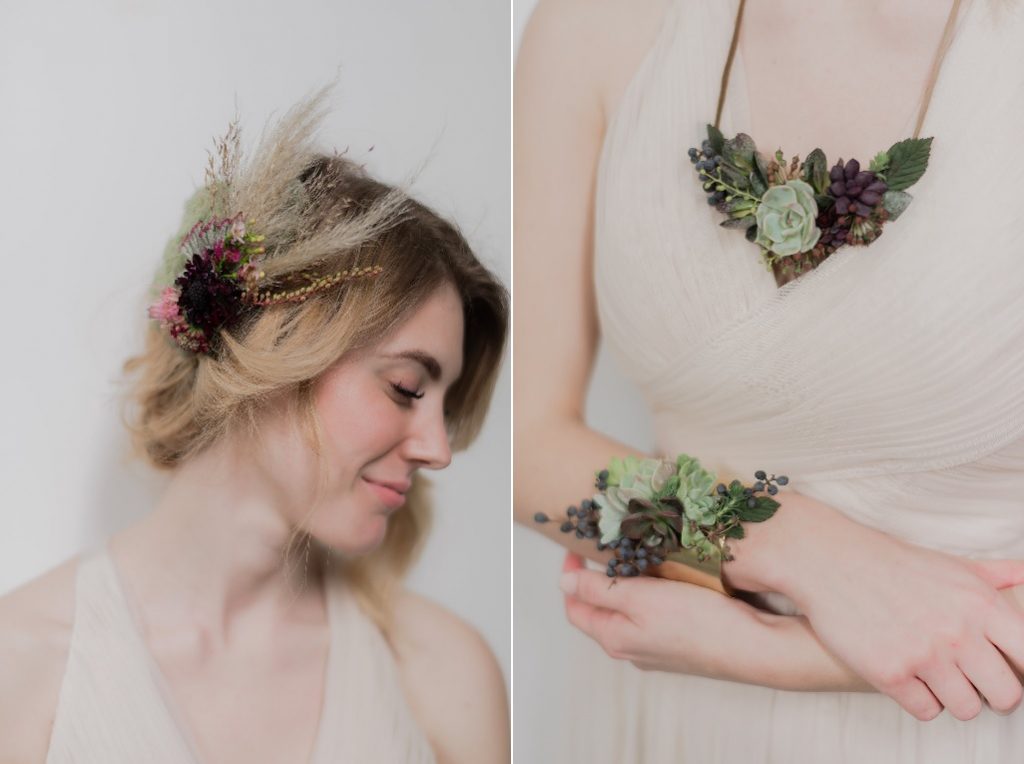 Study with Susan McLeary
April 23, 2017 – April 25, 2017
Whidbey Island Flower Workshop, Langley, Washington
This flower workshop and creative retreat will focus on innovative, updated trends in floral creations and event styling. Join an inspiring escape on Whidbey Island designed to recharge your business as well as your creative juices, with Susan McLeary of Passionflower and others at a cozy Pacific Northwest winery. This design getaway is designed to help you develop your creative voice, refine and update your floral skills, perfect your tablescaping game, and gain hands-on experience creating a large floral installation without foam.
Sourcing, pricing, tackling creative challenges, staying renewed and inspired, working with local flower farms, and more, will be covered.
Each student will have hands-on experience and all student work will be professionally photographed with professional models for use in portfolios, websites and branding.  All florals are locally-sourced or American grown product, including an abundance of varieties from Whidbey Island flower farms.
Pricing: $1,900
Click here for Details and registration