Tamara Hough illustrates "flower ladies" using blooms she grows and collects from nature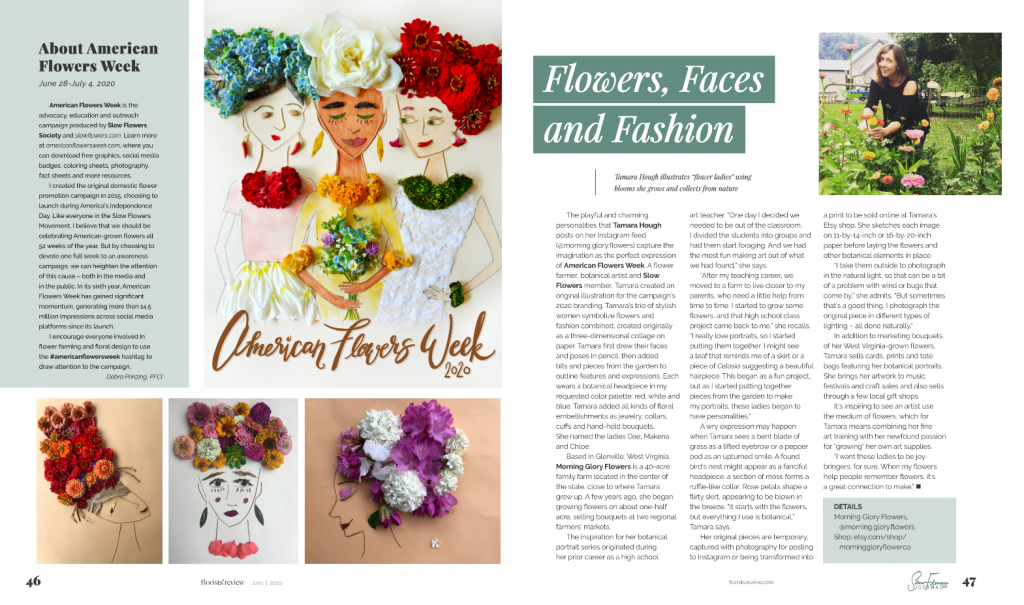 Note: This profile appears in the June 2020 issue of Florists' Review Magazine
The playful and charming personalities that Tamara Hough posts on her Instagram feed (@morning.glory.flowers) capture the imagination as the perfect expression of American Flowers Week. A flower farmer, botanical artist and Slow Flowers member, Tamara created an original illustration for the campaign's 2020 branding. Tamara's trio of stylish women symbolize flowers and fashion combined, created originally as a three-dimensional collage on paper. Tamara first drew their faces and poses in pencil, then added bits and pieces from the garden to outline features and expressions. Each wears a botanical headpiece in my requested color palette: Red, White and Blue. Tamara added all kinds of floral embellishments as jewelry, collars, cuffs and hand-held bouquets. She named the ladies Dae, Makena and Chloe.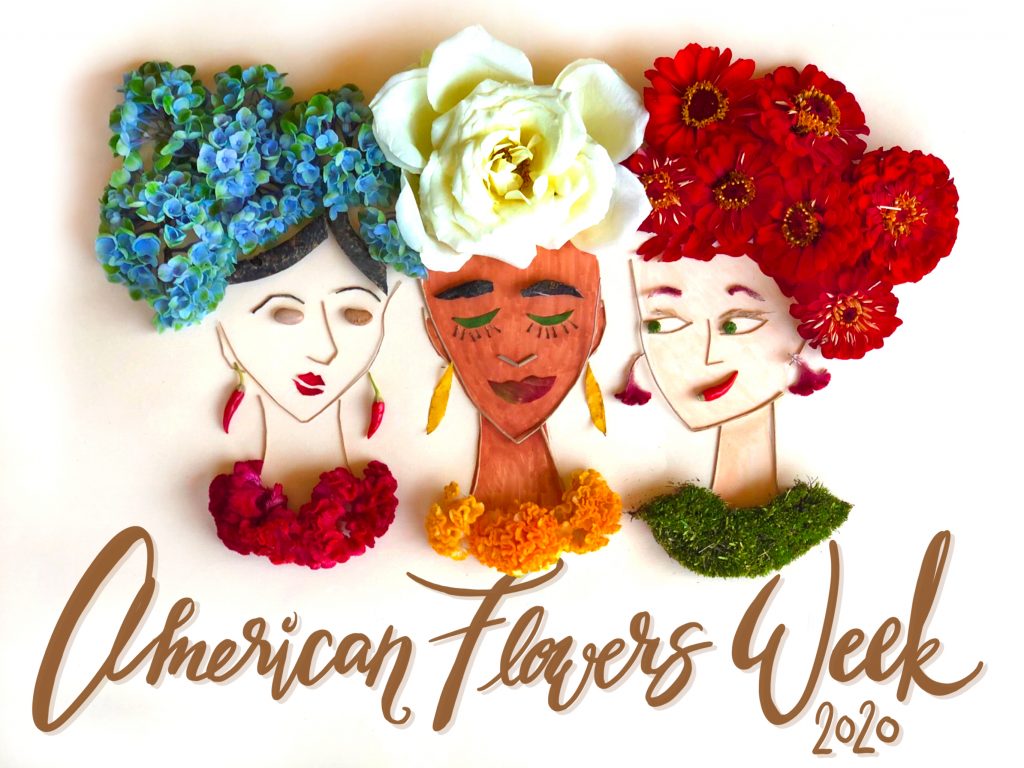 Based in Glenville, West Virginia, Morning Glory Flowers is a 40-acre family farm located in the center of the state, close to where Tamara grew up. A few years ago, she began growing flowers on about one-half acre, selling bouquets at two regional farmers' markets.
The inspiration for her botanical portrait series originated during her prior career as a high school art teacher. "One day I decided we needed to be out of the classroom. I divided the students into groups and had them start foraging. And we had the most fun making art out of what we had found," she says.
Details: Morning Glory Flowers, @morning.glory.flowers
Shop: etsy.com/shop/morninggloryflowerco