A few months ago, Jenny Diaz, our wonderful Slow Flowers graphic artist, illustrator and BLOOM Imprint book designer (@jennymdiaz), sent us a Facebook Marketplace item she thought might interest Debra:

A 1970s hand-embroidered piece depicting the U.S.A. state map with each state flower. The seller's description was poignant: "My mom beautifully hand-embroidered this cotton. It features a map of the U.S.A. and is outlined with two borders with each states' name and its flower. Even the back is lovely. It has been in a frame for 40 years. I believe the marks are dust from the board it was on and looks as though they will wash out. 100% of this sale will go towards our mom's Alzheimer's care."
It is such a sweet piece, and with Jenny's blessings, we made the purchase. The dry cleaners were able to remove all the age spots and now We can share this lovely handiwork to celebrate American Flowers Week.

If you are a textile person like we are, you can't help but admire the precise embroidery stitches that must have taken weeks and weeks to complete! It was obviously made with love. Sending out gratitude to the hands who made this!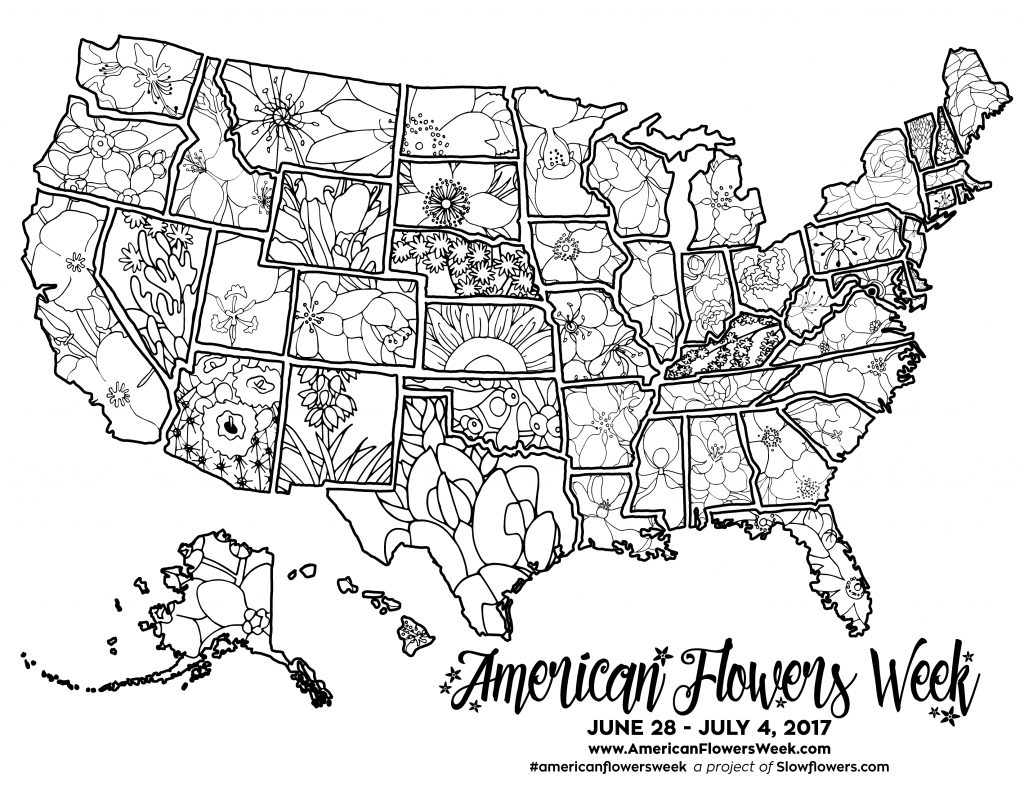 And here is Jenny's beautiful illustration, which we commissioned for American Flowers Week in 2017 — you can download it for free at Americanflowersweek.com.
.
— Just some coloring therapy from Slow Flowers Society to you!
#americanflowersweek