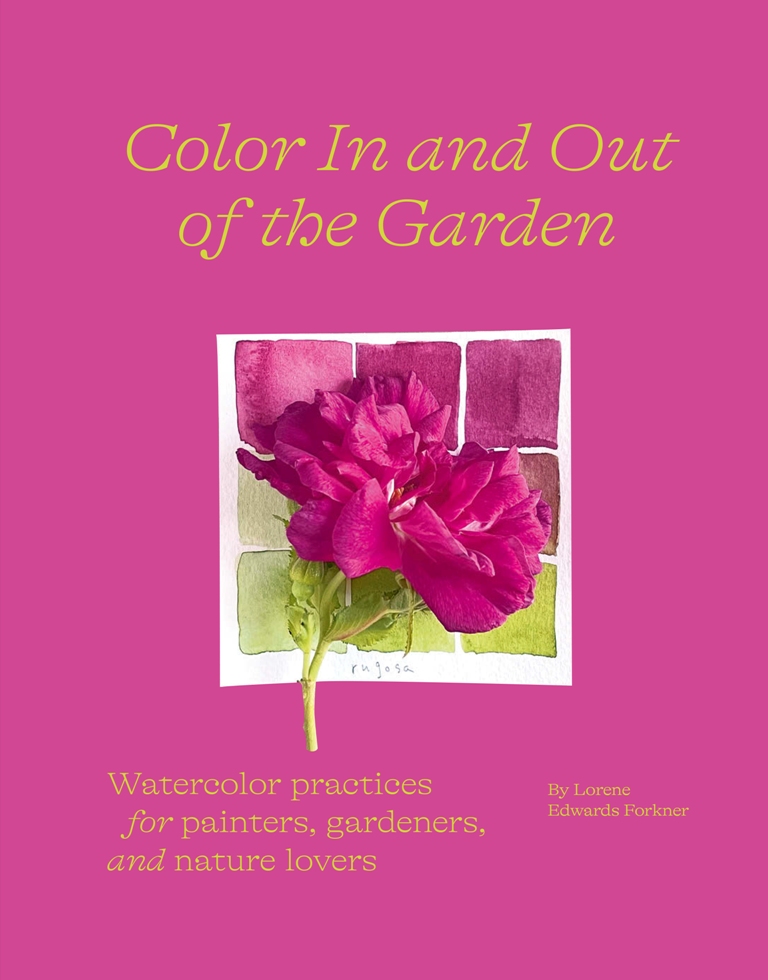 Gardeners, flower farmers, floral stylists, and artists of every type know in their souls that color is a many-faceted notion. At the same time, many of us have difficulty describing particular colors and use a form of "color shorthand" to talk about blossoms and our work.
After a "100 day" daily practice became a multi-year practice, Color in and Out of the Garden (Lorene Edwards Forkner, Abrams, $24.99) was born. For Lorene, it has become a meditative ritual about paying attention and learning to see – if only for a few minutes every day.
Take the elusive blue blossom. In particular, examine the 'Mistral Blu' poppy anemone. It is so much more than just BLUE. It is cobalt, denim, borage, sky, midnight, and larkspur. There's even a gentle wash of olive from the stem on Lorene's color card. You may have used sapphire, azure, or lapis. What do you see? 
Or maybe you have been lured by lilac? Confession: the smell always calls me. The colors may be lilac, lavender, rose, purple, mauve, amethyst, or violet. Whatever you call it, you will know if from memory.
The words, color washes, and associations are illuminating. The process of truly seeing allows us to tease out the myriad of color threads in each object. Attention allows deeper inspection and retrospection. Georgia O'Keefe acknowledged how easy it was to miss the nuances of color: "In a way -nobody sees a flower -really – it is so small – we haven't time -and to see takes time like to have a friend takes time."
Every turn of the page of this book can elicit little gasps of joy and wonder as if recognizing each flower, petal, leaf, branch, shell, or stone for the first time, but all over again. You may notice your eyes darting back and forth from each paint color to the specimen on the page. You may be surprised how much you can see when you meditate on a single blossom.
Take a deep breath, and let the beauty unfold in front of you.