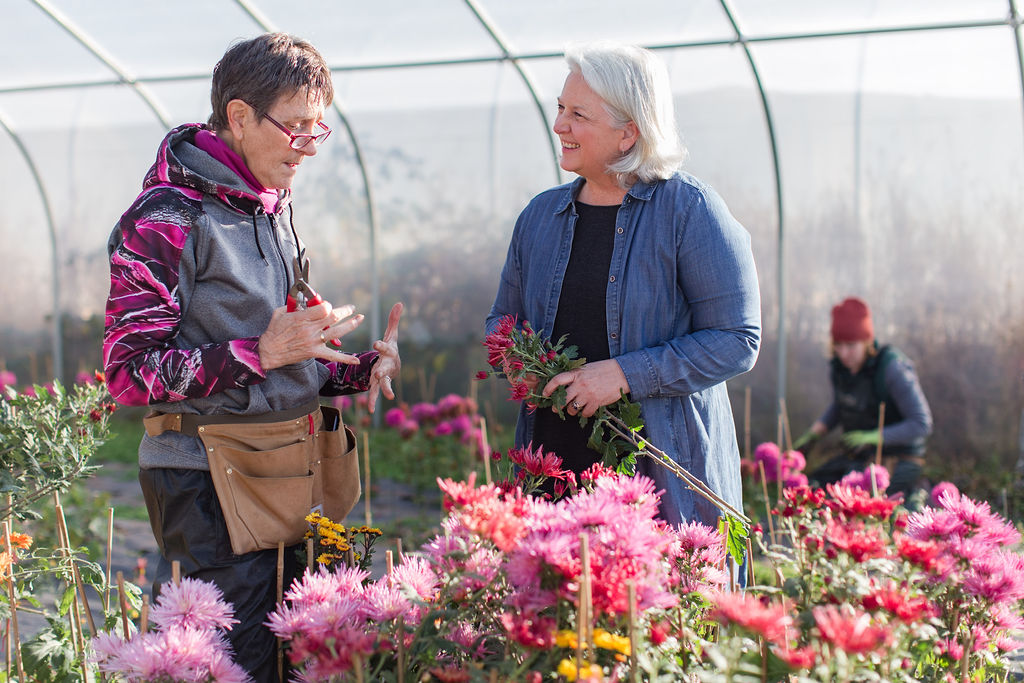 Note: This story is reprinted from debraprinzing.com, where it originally appeared when Vivian Larson of Everyday Flowers was my guest on the Slow Flowers Podcast. You can hear that interview here.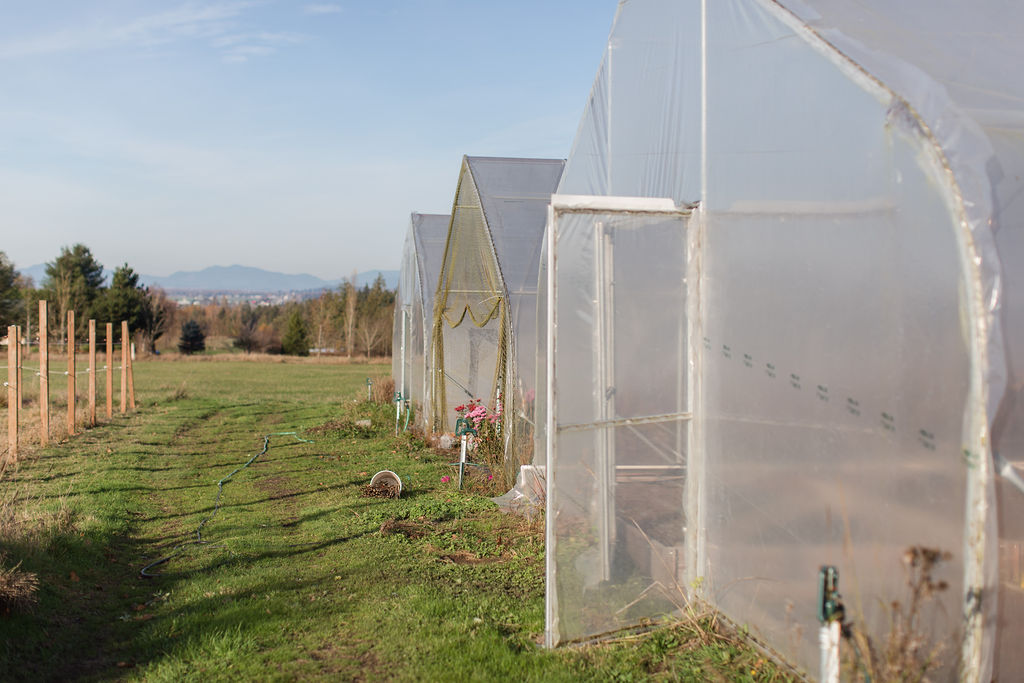 Owned by veteran grower Vivian Larson, this established cut flower farm called Everyday Flowers is a sight to behold. Viv is a precision grower, who cares deeply about her flowers – from the first seedlings emerging from trays of and trays of soil to the voluptuous bunches of blooms that are picked with great attention to detail, processed, bunched and delivered to her design customers.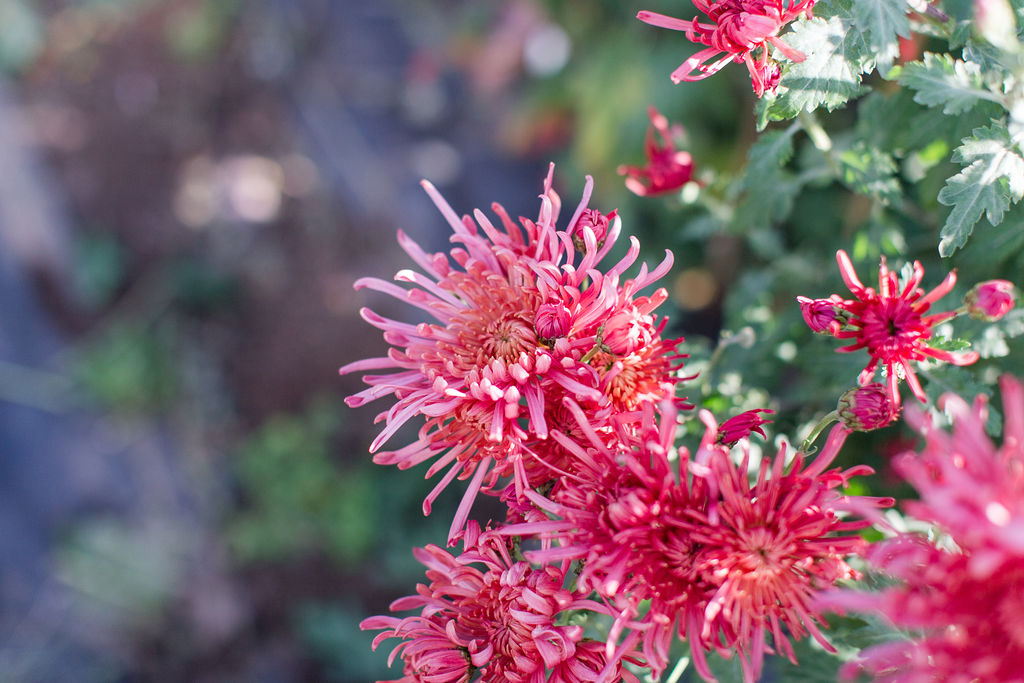 Located about an hour north of Seattle, Everyday Flowers is situated on a gorgeous piece of land with a more than 180-degree view to the Puget Sound's many islands – Camano, Whidbey, the San Juans – all the way up to Canada – and north toward Mount Vernon.
Vivian and her husband Jim Larson, a commercial fisherman, raised two children here and are now helping raise three grand-children. It is a bucolic place with a beloved horse who adds agricultural character to the scene, as well as rows and rows of field-grown annuals and perennials located next to several large and very tidy hoop-houses containing even more flowers.
Vivian is a founding member and board vice president of the Seattle Wholesale Growers Market, and I've known her for several years through that relationship. Some would say she is the glue that holds that place together, a true diplomat when it comes to synthesizing points of view and navigating the true meaning of a cooperative – one that benefits all members for the greater good.
Vivian is the daughter of farmers who taught her those intangible skills of building good soil and caring for the land. "I always had a patch of earth where I grew flowers as a child," she recalls.
When Vivian's own children were small, in 1990, she asked her husband to prepare a large area of ground. She began growing flowers and selling her bouquets at a nearby farm stand. "People would wait there to get my flowers or I'd have standing orders," Vivian recalls.
"Good flowers sell themselves – I've never had to advertise."
Experience has taught Vivian to know which varieties are successful as cut ingredients, which colors are reliable over time and which flowers produce the longest stems.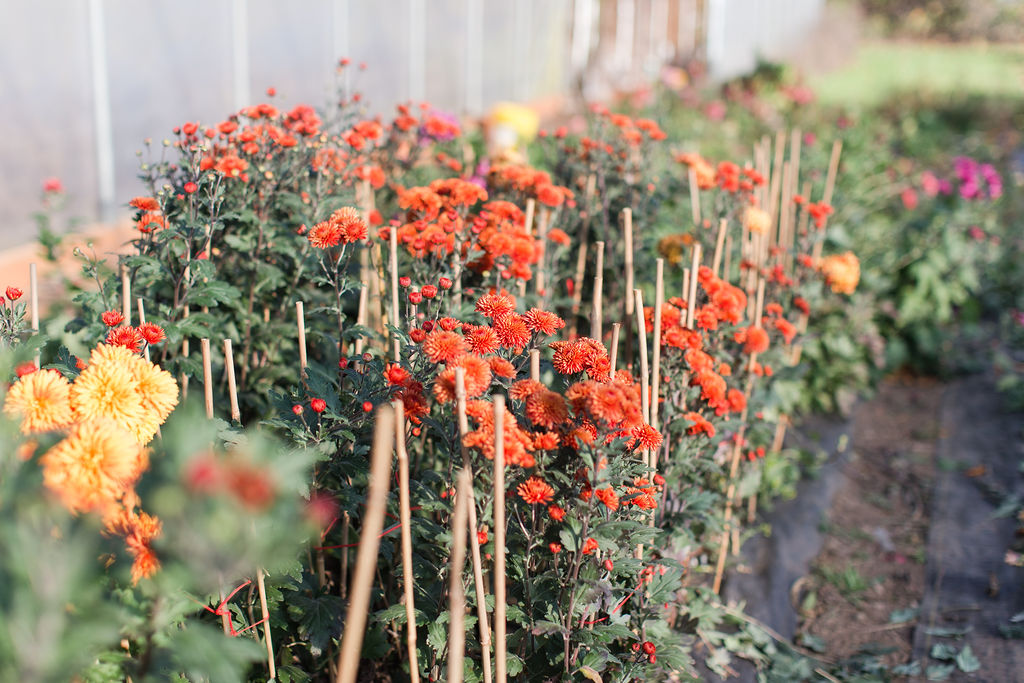 "I've always known there were certain types of flowers that lasted better than others, especially if cut at the right time, and treated properly post-harvest," she explains. "The fact is, I have a choice of what to grow and I choose to grow plants that are going to be happy at my farm and hold well in the vase."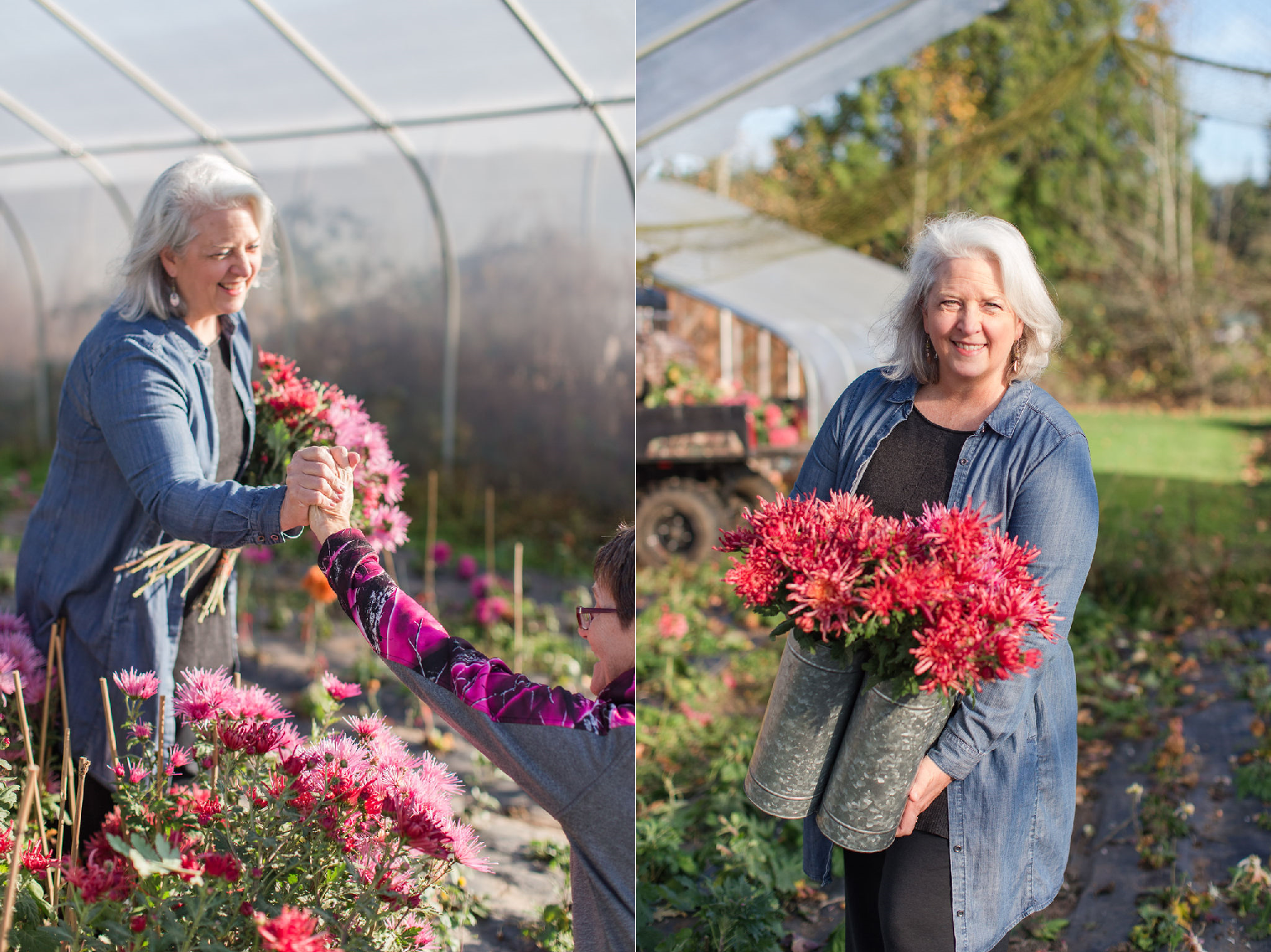 Everyday Flowers uses sustainable growing practices and the farm is Salmon Safe certified. No herbicides are used on the farm and on the rare instance when insecticides are used, they are OMRI-approved (Organic Materials Review Institute) products, Vivian explains.
"I have a good beneficial insect population, including bees and ladybugs and I grow cover crops to suppress weeds and add more organic matter back in the soil," Vivian explains. "I also have 'Sassy' my horse who does her share by producing great compost."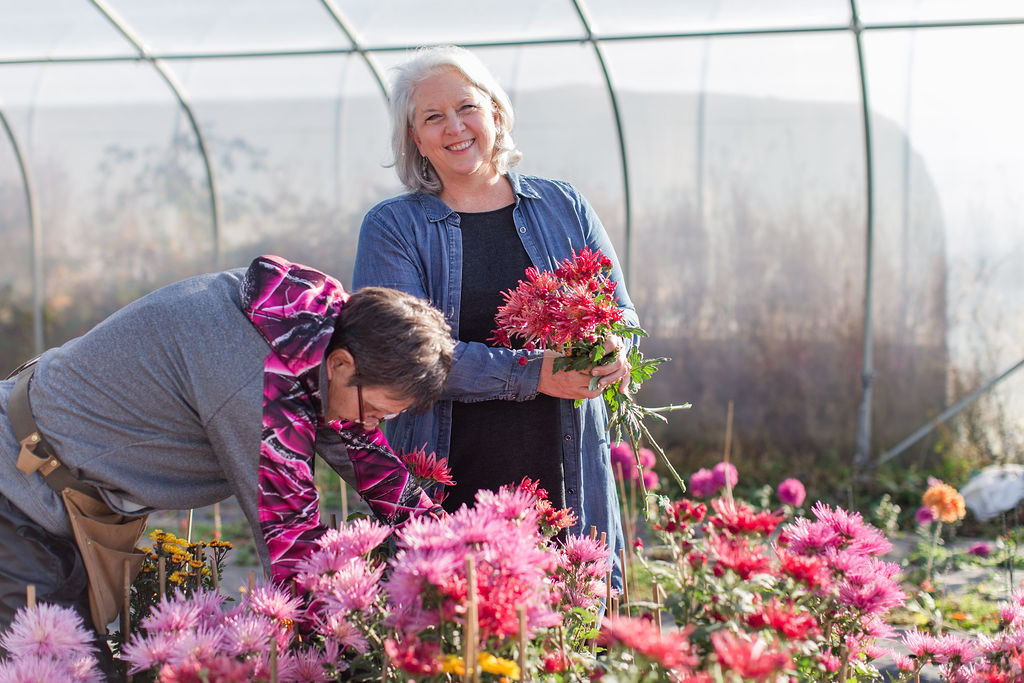 Vivian has a good idea of what wedding designers and their clients are looking for and how they use each flower. While she has in the past done some of her own design work, the bottom line is that Vivian is first of all a flower farmer. 
"Honestly, I just enjoy growing
more than anything else!" 

ABOUT THE MUMS
Over the past several years, Vivian has pioneered the Seattle Wholesale Growers Market's emphasis on growing specialty and heirloom chrysanthemums as cut flowers. This is an exciting category for florists who are hungry for beautiful, long-lasting blooms and fabulous petal colors in the fall. These flowers are especially valuable AFTER dahlia season because they fill a role in the designer's vase as softly-textured focal flowers.
At the SWGM, she is joined by Cairn Farm, Foothills Farm, Rain Drop Farms and Ojeda Farm in supplying the local marketplace with beautiful heirloom mums.
All images (c) Missy Palacol of Missy Palacol Photography