Week 11, as we revisit the 10-year anniversary of the book, Slow Flowers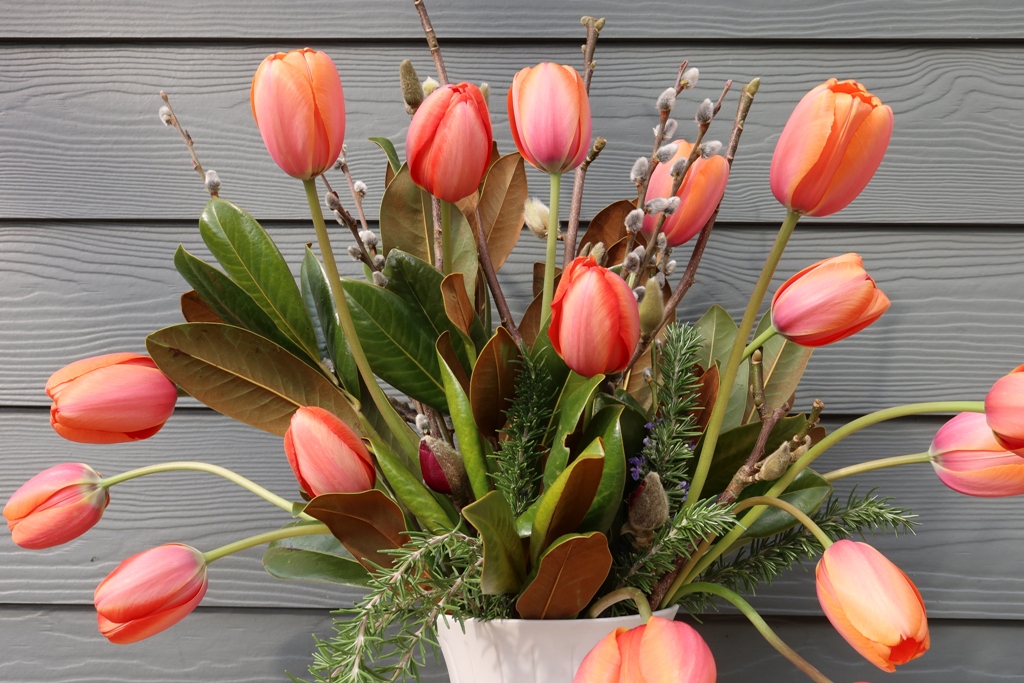 ---
We are coming to the final days of winter and the botanical palette is increasingly spring-like here in the PNW. When I originally designed this arrangement during my 52-weeks-of-slow-flowers project back in 2012 (for 2013 publication), I didn't plan ahead much. I usually let the vase selection or seasonal floral choices dictate. As I recall, this tall, creamy vase was a recent aquisition for a styling project and I wanted to use it for the book. The fact that my neighbors (with whom I shared a driveway at the time) owned a really lovely magnolia with ample side branches needing a trim, added up to this design.
This time around, more than one decade later, I grabbed the same vase, and sourced extra-long-stemmed tulips (apricot, grown by Here to There Farm) and two types of magnolia (budded deciduous branches and evergreen foliage-clad branches, both Oregon-grown) at the Seattle Wholesale Growers Market. The fantail willow source has disappeared over time so I pivoted to dark-stemmed French pussy willow from Ojeda Farm.
The rosemary is from my garden, a replacement from the one that succumbed to two brutal winter feezes. Designing this was a joyful practice, made more delightful because of the sunshine on my back patio.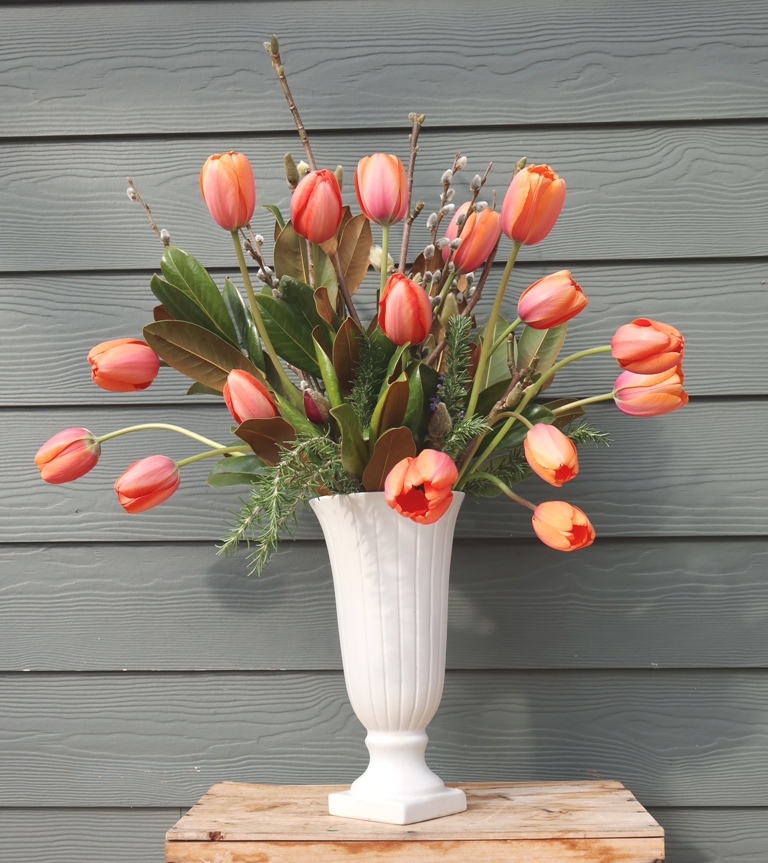 This piece comes closer to the original than any of the weekly bouquets I've created since the start of 2023. It's a nod to the classic reproduction vase, almost urn-shaped, but taller than a true urn; and to the timeless ingredients. The added surprise will come in a few days, as the pink saucer magnolia buds bloom, coaxed open by the indoor temperatures.