Week 12, as we revisit the 10-year anniversary of the book, Slow Flowers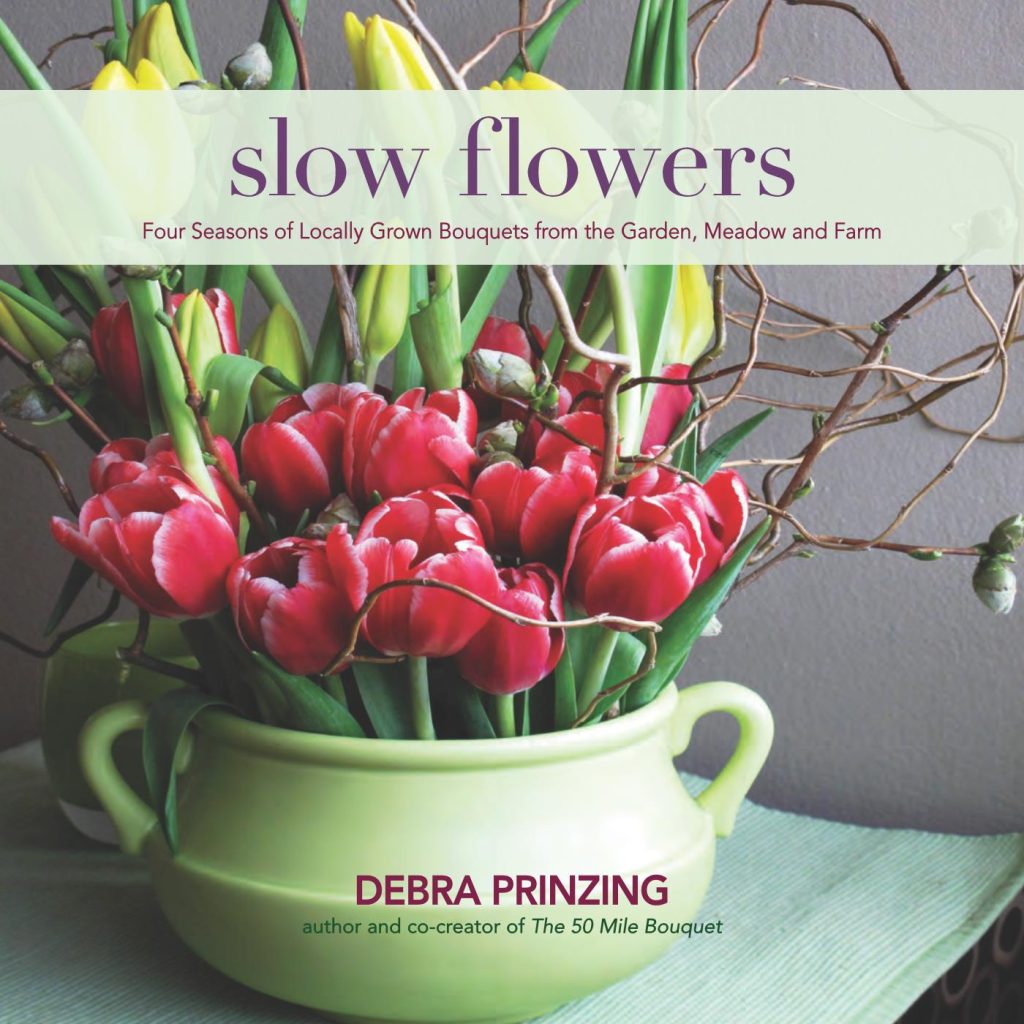 ---
"Tulips & Twigs" are contained in a lime green vase to grace the cover of my 2013 book, Slow Flowers. It made a lot of sense that St. Lynn's Press designer Holly Rosborough selected one of my spring arrangements, since the book was originally published February 1st of that year. This is the piece that also kicks off Week One of the book.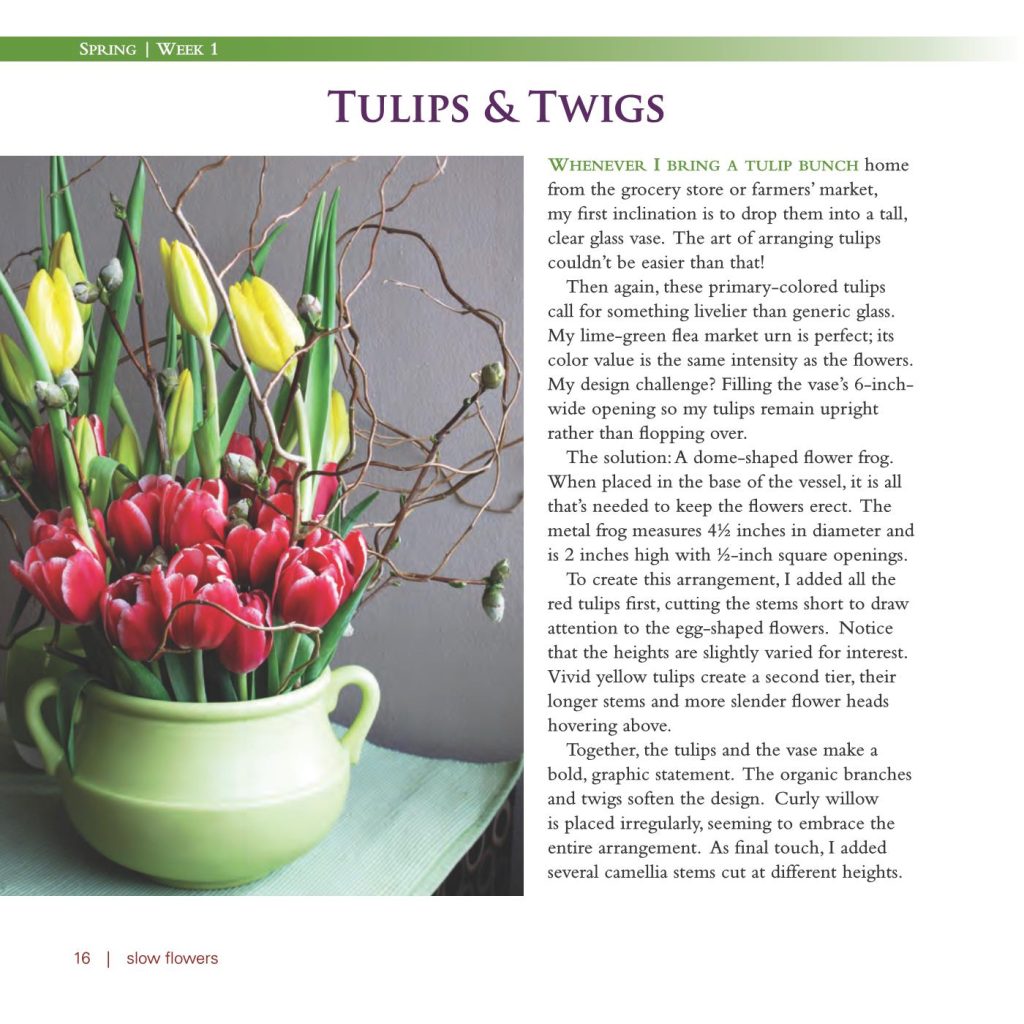 ---
In it, I wrote:
Notice how this intepretation, one decade later, incorporates curly willow as a vase wrap, as well as loops of the willow used in and among the tulips.
All ingredients are sourced from Seattle Wholesale Growers Market, a habit I began while creating Slow Flowers:
Curly willow, grown by Jello Mold Farm
Tulips, grown by La Flor Farm and JARN Co. Flower Farm.