Wrapping up our Six-Part Series on New Floral Marketing Models and Platforms
After six years focusing on everyday floral delivery and wedding and event design, Tammy Myers changed things up. She launched a new venture called LORA Bloom.
LORA Bloom is an online E-commerce and marketing platform that represents florists a lot like Tammy. Most of the florist partners are solopreneurs, and most but not all are studio-based. Since they often have to wear many hats, they embrace new channels to reach potential customers. LORA Bloom plays a highly personalized role that wire services and order-taking websites don't offer florists, she says.
"I often wondered if there could be a one-stop shop for trusted, locally- sourced flowers that could be delivered for lots of occasion. Having many friends in the floral business, I learned I was not alone in her frustrations."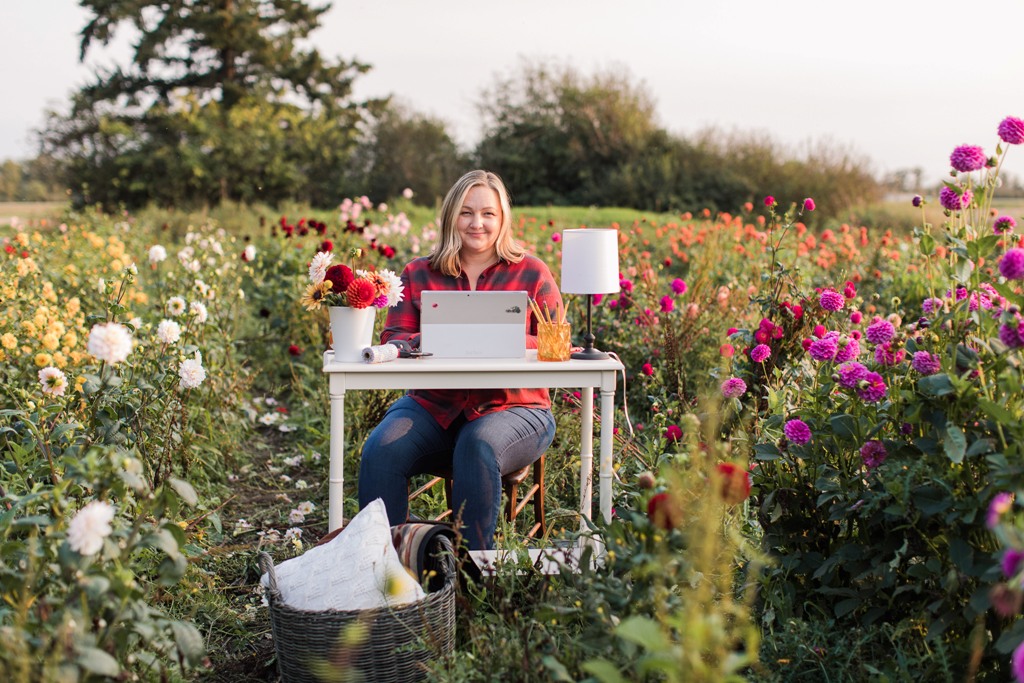 With an E-commerce background in the travel industry years before spending six years running First & Bloom, her Seattle area floral studio, Tammy's wheels started turning. LORA Bloom became a real solution, launching in 2019.
LORA Bloom acts as an additional sales channel for florists, giving them a marketplace where customers can find custom, one-of-a-kind designer arrangements for local delivery. LORA Bloom's florist partners are aligned with Tammy's own values of supporting local flower farms and offering foam-free designs. Like Tammy and LORA Bloom, most of her partners are Slow Flowers members.
Tammy created LORA Bloom as a one-stop-shop for customers to order local floral delivery, but the site's appeal is the diversity of custom designs. She gives florist partners freedom to control the product offerings, pricing, imagery, availability, and minimums and asks them to adhere to great customer service, high quality, foam-free designs and a minimum of 80% American-grown floral ingredients.
Currently, LORA Bloom's partner lineup is based in the greater Seattle area and western Washington, although Tammy is currently recruiting California partners. The way the site works is that customers search by occasion, zip code and desired delivery date. "The site narrows that search down to the available florists and the products available in that specific area."
Customers who find LORA Bloom through organic searches for local floral delivery, or through Tammy's targeted advertising, are usually highly motivated to order, she says. "By the time they land at LORA Bloom, our customer is ready to make a purchase."
Same or next day delivery is offered for orders placed by 9:30 a.m. Monday through Friday. Florists pay a 12.9% fee for all transactions that come through LORA Bloom, with 2.9% of that covering credit card fees. The remaining portion is LORA Bloom's commission, which Tammy expects will increase over time as the site develops.
COVID CREATIVITY
In what is clearly a theme for this series on New Floral Marketing Platforms and Models, the COVID-19 pandemic threatened to stall all of the momentum LORA Bloom had gained as a new entry into the local delivery marketplace.
The site had a strong Valentine's Day run, followed by a successful five-day collaboration with the Northwest Flower & Garden Festival in Seattle of February, where Tammy and several LORA Bloom florist partners participated in the popular Fleurs de Villes exhibit and included floral sales and demonstrations.
Soon after the Flower Show ended on March 1, 2020, the Seattle area became national news as one of the COVID epicenters in the U.S. People stayed indoors, commerce was suspended for weeks, and things looked dire.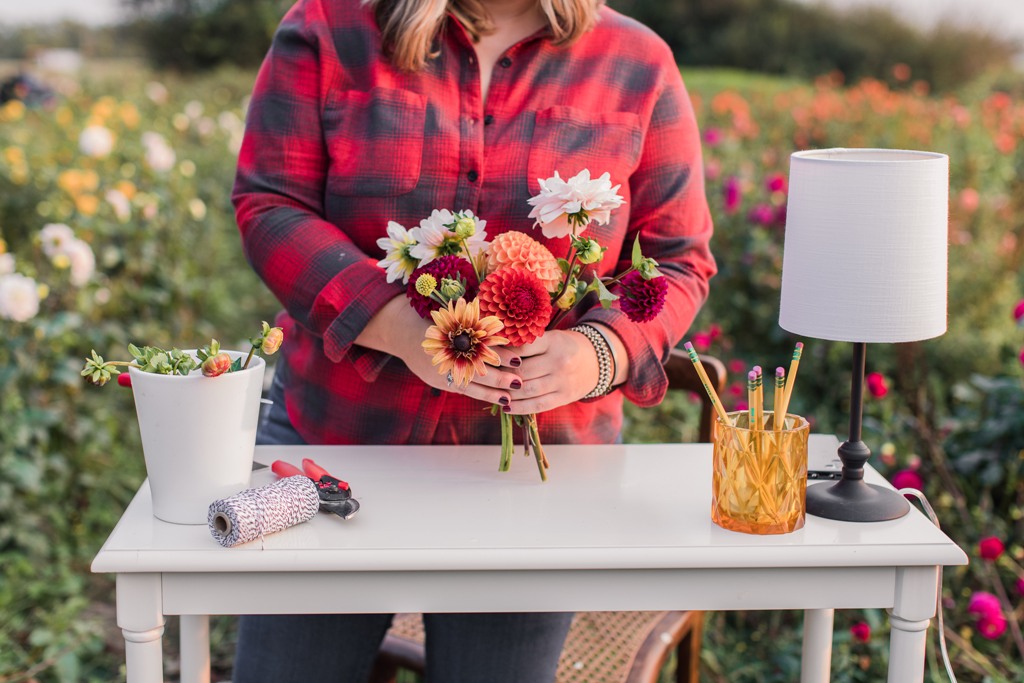 With everything ground to a halt, Tammy was forced to slow down and refocus on her core business. "Rather than scrambling and feeling like I needed to fill my site with as many florists as possible, I realized that it's important for me to find the florist who works best with the LORA Bloom model. Fast-paced retail is different because our customer needs something taken care of quickly. It's not the more steady-paced, collaborative one-on-one experience that a lot of florists have working with wedding couples."
Studio florist Cathy Lamb, owner of Seattle-based Lamb & Twig, says LoraBloom has been a boon to her business. "It links me to local customers, locally grown flowers and local farmers. It's expanded my awareness that we are more dependent on each other than we know. In an age of box stores and e-commerce it really feels great to provide something unique and of my area and it's definitely a step toward a more sustainable business practice."
Tammy pulled her modest advertising budget and went back to old-school methods, making sure she understood how the SEO and keywords were working for LORA Bloom. "I spent a lot of nights awake, asking: How am I going to do this?," she admits. "LORA Bloom was basically back at ground-zero and I knew I had to create traction when traction didn't even exist. I went back to some of the things that were successful for me as a new florist, such as pop-up events and creating my own content to have something to talk about."
Tammy feels fortunate that like all of her major business decisions, she could turn to the florist partners for their input. "Yes, I'm in control of the site and what happens on the site, but much of the decision-making and direction LORA Bloom takes is dictated by the feedback from our florist partners. Even for something as basic as a site-wide sale, I can't automatically decide what we'll do without consulting the florists. I'm selling it for them, but it's their product."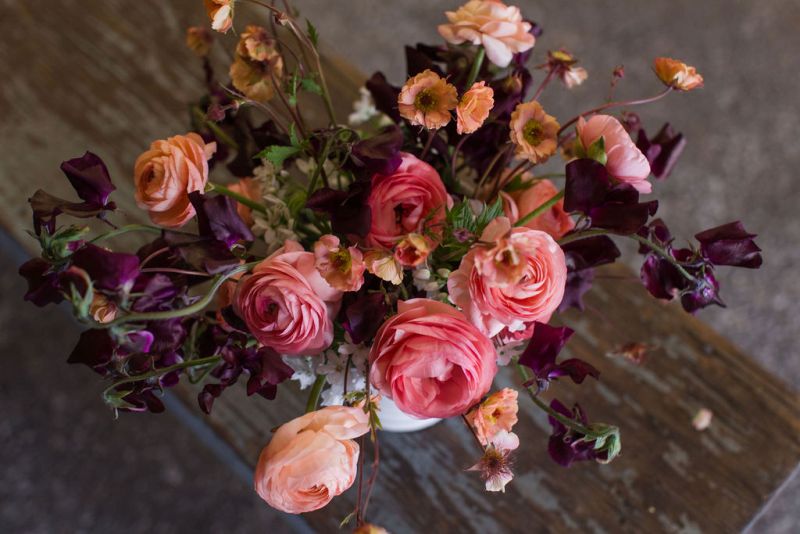 Tammy proposed a series of summer pop-up floral sales hosted by independent coffee chains throughout the Seattle area. She scheduled nine events, tailoring them to align with the featured florist's or florists' geographic location.
And she set the price at $25 for bouquets, which was at first a challenge for some. "My feedback was to remind them that this project was not about profit; it was about marketing and making ends meet. By the end, people understood."
She loved seeing how connections were made by coffee shop regulars as they met and discovered their local florist. One florist connected with a photographer. At another venue, the coffee shop owner invited Tammy to bring LORA Bloom back for a holiday wreath event.
The series of pop-ups has also changed Tammy's strategy for Facebook ads. "Now I know which neighborhoods have a strong customer base, so I can buy advertising that really targets within a five-mile radius of that coffee shop."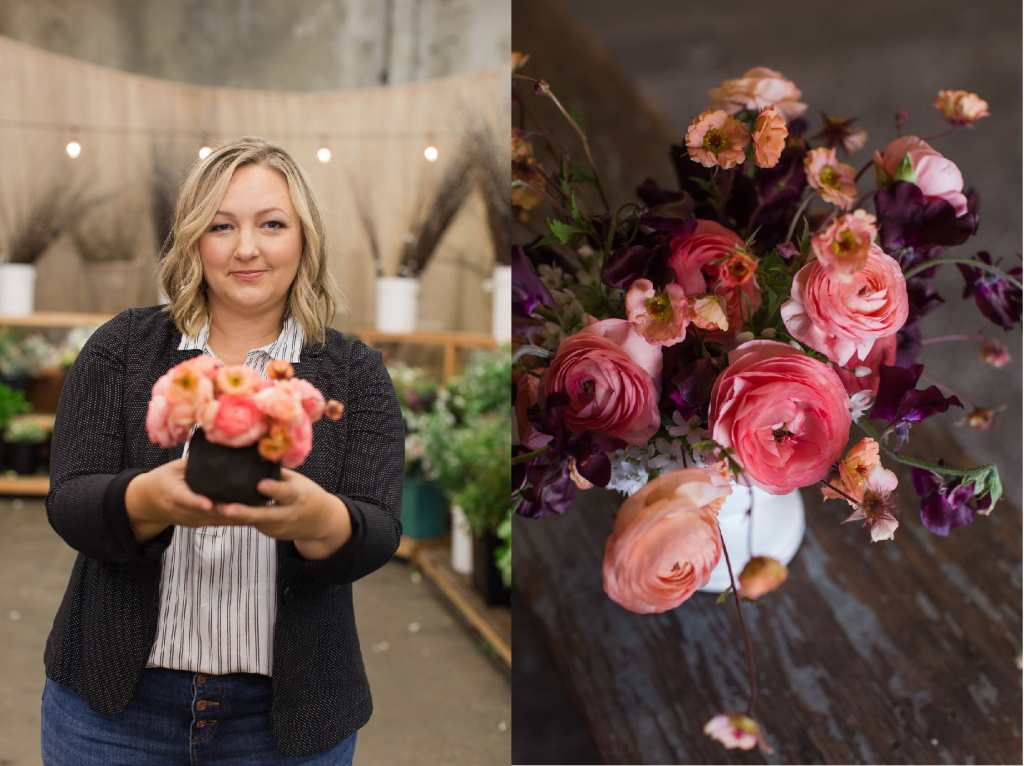 For 2021, Tammy and LORA Blooms florist partners want to continue generating buzz through nontraditional channels. "We are being forced to innovate, to not do business as usual," she says. "I understand that if emotionally, we can't do it all, but taking one little step makes a huge difference."
Details:
LORA Bloom: lorabloom.com, @lorabloom.flowers