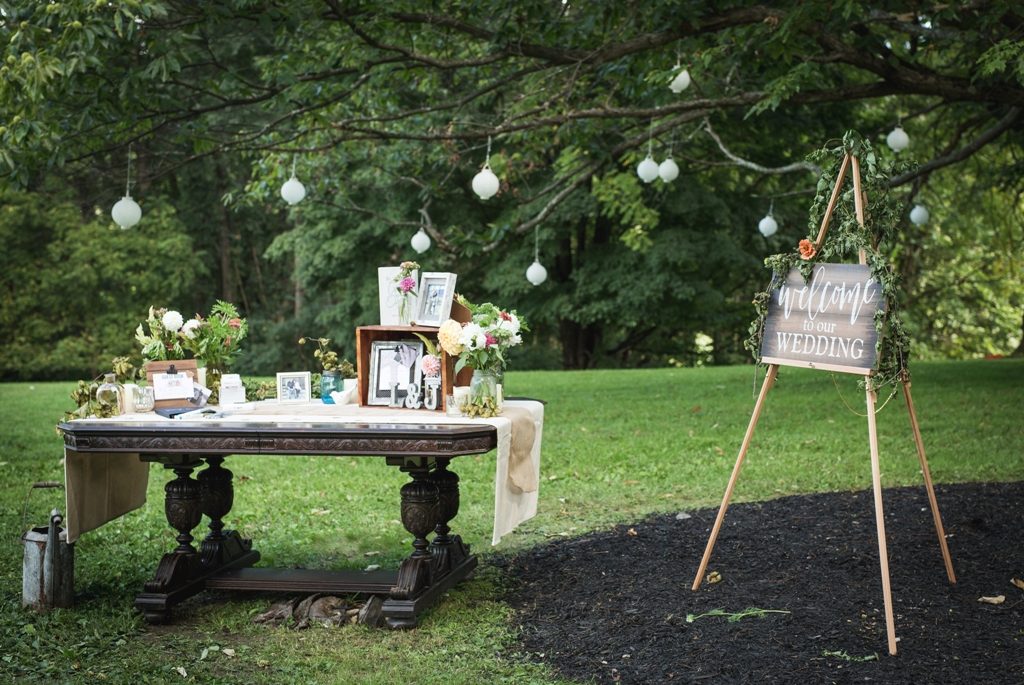 By Marybeth Wehrung, Stars of the Meadow 
Note: this article originally appeared in Wedding Vortex 2019  (Hudson Valley, N.Y.)
In deciding to get married in this gorgeous valley with its long farming tradition, you might have considered a local and seasonal menu, rustic event venues, local bands, photographers, and other services that will imbue your event with the spirit and energy of the Hudson Valley. You might not have considered that verdant foliage and flowers, grown right here in these soils, will be a source of Hudson Valley terroir and reflect values of sustainability, seasonality and locally-sourced materials for your floral decor.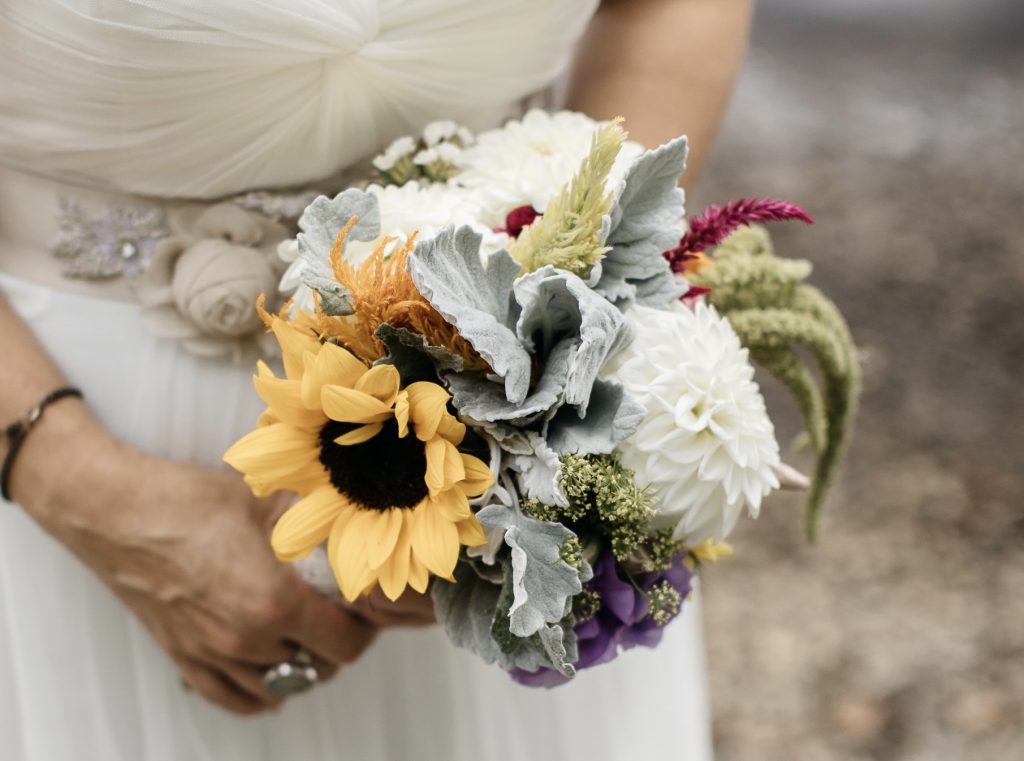 If you and your family and friends are DIY savvy and are ready to take them on, locally grown flowers are a way to create vibrant, of-the-moment seasonal arrangements on a small budget.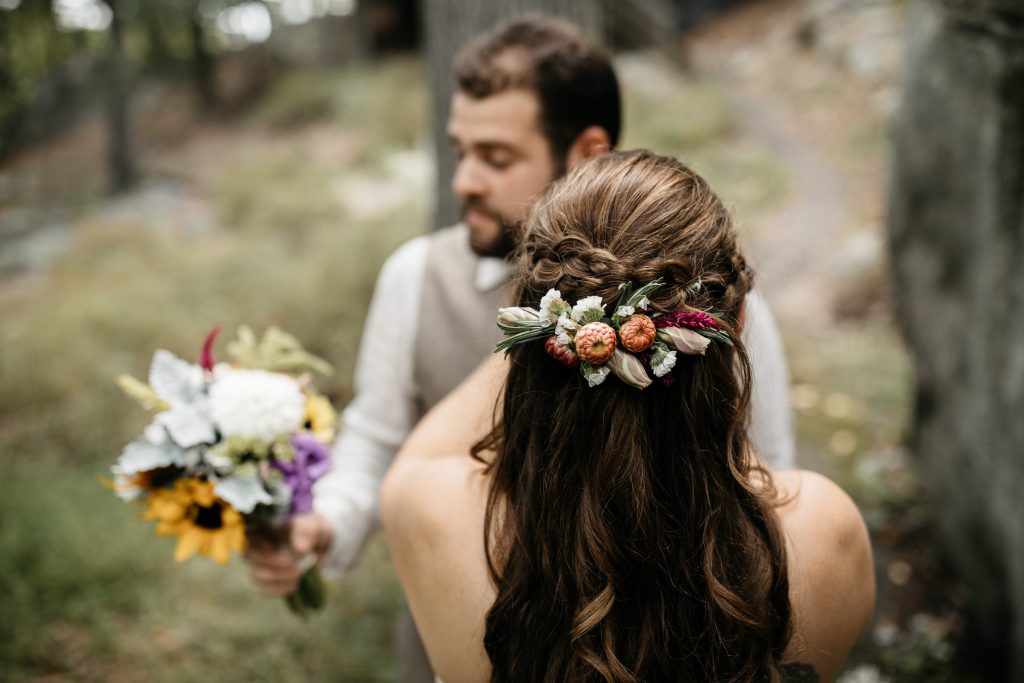 Using flowers grown at my farm, my DIY wedding customers have made everything from simple stems in bottles, to sophisticated tablescapes and wedding party personals. Many of the Valley's skilled flower farmers offer DIY buckets of specialty cuts for pick up on farm, and some farmer-florists also offer A La Carte wedding personals like bouquets and boutonnieres to lend polish to your informal arrangements, if you decide not to take these on.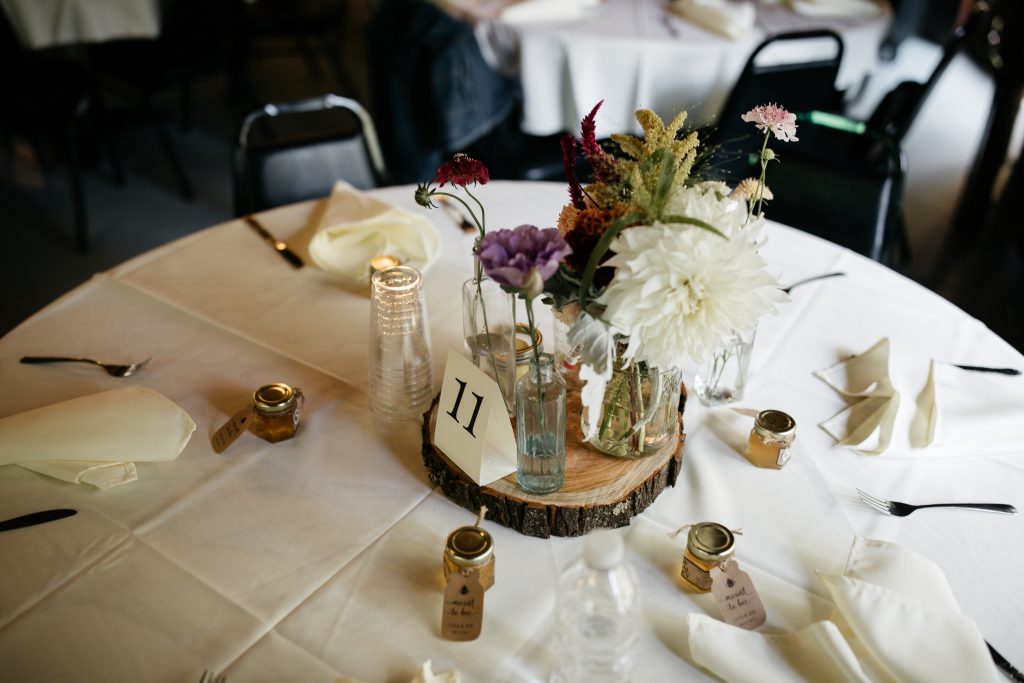 For couples seeking more complicated designs, specific flower colors and types, and services like delivery, one of the Valley's many talented florists and event designers are the way to go. Ask your designer to source your flowers from local farms!
In considering doing your own, be sure you and your helpers can dedicate several hours on the day or two before your event to do the work, and have ample workspace and floral tools and vessels, and a cool place to store your flowers. Plan to do your research on constructing the items you'd like to make. Make a mock-up or two a few weeks ahead, and have a plan for your flower team.
DIY is not for everyone, and some of you will be happiest leaving your flowers in the hands of a designer who will deliver the specific floral pieces you request. For those who choose to take it on, the experience of creating you own unique floral elements of your event, together with friends and family, will be some of the more memorable moments of your wedding experience.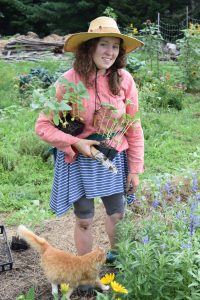 About Marybeth Wehrung and Stars of the Meadow: 
Stars of the Meadow sits on the gravel soil of Accord, NY in the Rondout River Valley, within the greater Hudson River Valley. This intensively-cultivated one-acre cut flower farm is tended using organic, no-till methods on a human scale, without machinery. We've made it our mission to grow high quality floral material to contribute towards a regional floral supply, and to provide florists, wedding designers, people getting married and other flower loving individuals an alternative to the chemically driven global floral trade.
Listen to Marybeth's 2016 interview on the Slow Flowers Podcast.
Here are the details of Stars of the Meadow's DIY wedding program:
– buckets are $100 each and they contain between 80-100 stems, and about 30% foliage to 70% blooms and a nice mix of textures & stem lengths. These flowers are 'grower's choice'; meaning, they are the most gorgeous and fresh botanicals available during the week of your wedding, without a specific choice of color or flower type. You can request muted or bright and I'll do my best to accommodate, or leave it up to me.
– minimum bucket order is 3 buckets. My average order is around 6 or 7 buckets. You'll need to calculate number of arrangements you'd like to make, then multiply by number of stems needed of each to figure out how many buckets you'll need. There are some good online  DIY resources that can help you with this.
–to secure your date, I ask for a 50% deposit by check.
–pickup is at my farm in Accord, New York, the day or two ahead as works for both of us, between 830am-5pm. No saturday pickup is available.
This option works well for people who are relaxed and don't have specific designs, colors or types in mind, and who have help to put things together. In return, you'll have the freshest, most beautiful, local material to work with. I recommend designing your arrangements the day or two before the ceremony, or very early in the day if you have an afternoon or evening wedding, since there will be so much else that will need your attention. You'll want to dedicate at least three hours or more to the whole process – gathering and washing vessels, coming up with prototype, guiding people, doing all the arranging and storing them plus cleanup.
It's a good idea to assign someone as a lead to this and have them guide a small group, unless you want to be that person. I've seen it go well in the past to have a sample arrangement made for the group to follow, even if you don't want the bouquets or centerpieces to look exactly the same. You'll need several pairs of clean snips or flower scissors. And choose a cool place (out of sun and wind) to store the arrangements until you put them on display. This can be a cool basement, a room indoors with AC, or a walk-in cooler at your venue. Designating someone to place everything on the day of your ceremony while you are getting ready is also a good idea.
Take a look at my website DIY page to see what orders have looked like and what other couples have done with their bulk flowers.
For A La Carte personal flowers:
If you want to do your own centerpieces and other arrangements, but would like a hand and a more professional look for your personals, these can be ordered with your DIY buckets and will be made with similar and harmonizing seasonal flowers. Prices as follows:
wedding bouquets $85-$125, tied with wide silk ribbon
wedding party bouquets $65-$100, tied with wide silk ribbon
boutonnieres $16, tied with thin silk ribbon
wrist corsages $35, on metal adjustable cuff bracelet
*note that due to the seasonality of the materials, no specific flower type or color choices are available for personal flowers.
I look forward to answering any questions you have! Thanks again, and congrats on your upcoming wedding!
More resources from Stars of the Meadow Farm: Is DIY right for me?