What's a Freelancing, Editorial, Slow Flowers Advocate, Tree-Hugging Florist to do when a pandemic strikes, and finds her whole way of making a living evaporates almost over night?
I landed on my paws and embraced creating art for art's sake. The goal of all my art created during the global COVID-19 pandemic was to completely foraged all the flora materials (with some flowers "rescued" from the grocery store) and use recycled finds discovered in my studio as the only media with which to create.
We create beauty from all the chaos and bring inspiration to those who crave it.
I posted my work as a gallery on Flora's Muse's Instagram account @florasmuse. Opportunities did present themselves during the pandemic, and when safe (with social distancing guidance in place) Flora's Muse also participated in a number of local arts exhibits, including:
"Art in Bloom 2020" at the Portland Museum of Art. I was among a group of Maine florists who were paired with a piece of art from the collection as inspiration for a live floral creation. I drew inspiration from "Miss Florence Leyland," by artist James Whistler.
Textiles were incorporated into the design with handmade fabric flowers using vintage ribbons and lace to reflect the dress in the portrait. I also collected a playlist of songs and highlighted it in the description of my artistic process to give Miss Florence her own voice.
This year's 2021 Art in Bloom will be April 28th-May 2nd and fellow Slow Flowers member Shelley Stevens from @BloomersMaine and @FiddleheadFlowers will be participating! 
---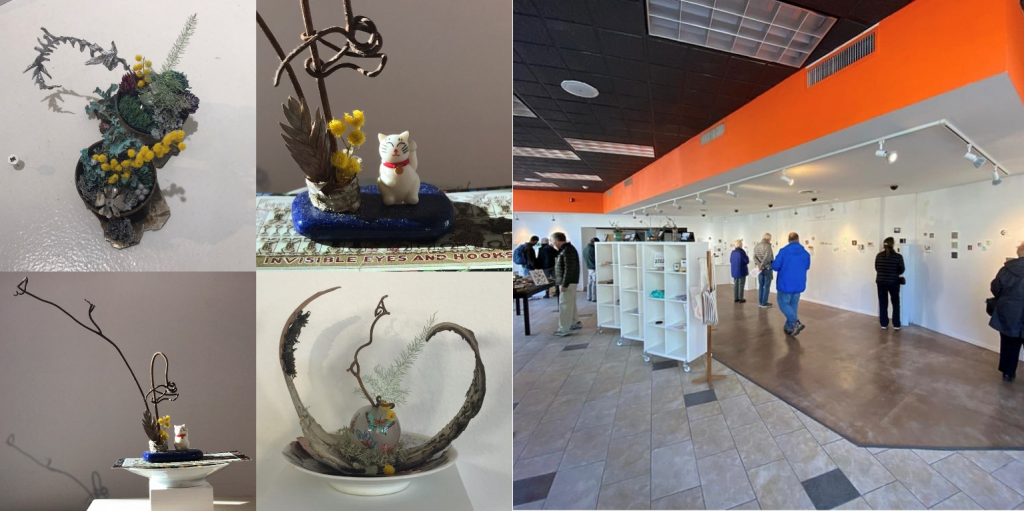 "Nano" was a curated group show of more than 20 artists who creating micro works for an exhibition of art at Engine Gallery in Biddeford, Maine (February 2020).
---
My first solo show took place as a culmination of the art I created during the pandemic. "Reliquaries of Lost Saints" appeared at Project Emmersive in Biddeford, Maine, and featured my free-form/ foam-free/mixed media installation. This was open to the public with Covid safety in place.
---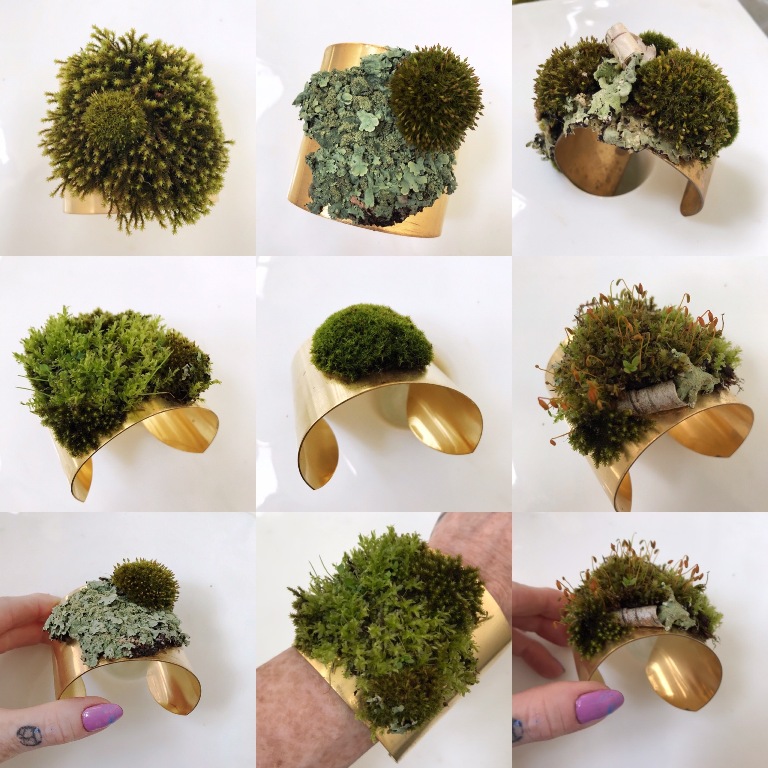 Last spring, I also launched a line of wearable jewelry called "Pixie Cuffs," incorporating live moss and woodland finds. The collection is sold in our online shop at Flora's Muse.
One of the most important process of being a Slow Flowers Florist is working with the ebb and flow, not only of the seasons but with the energy that surrounds us. We create beauty from all the chaos and bring inspiration to those who crave it. Flora's Muse looks forward to what is around the corner even if it means falling down an unexpected rabbit hole. And an update for 2021: This spring, I am involved in two art collaborations!