Beatrix Farrand: Garden Artist and Landscape Architect
I, for one, was unfamiliar with this brilliant woman. I've been to the Peggy Rockefeller Rose Garden, Dumbarton Oaks and the Santa Barbara Botanic Garden but I was not aware of Farrand's artistic hand in their creation. Now, having poured over Beatrix Farrand: Garden Artist and Landscape Architect (Judith B. Tankard, Monicelli Press, April 2022, $60), I am bent on discovering what remains of these artfully created gardens. Her story is that of a determined, talented, hardworking woman. We can related to that.
Farrand proudly proclaimed she hailed from five generations of gifted gardeners and was bent on becoming a professional garden designer. As a child, she learned the names of roses and how to deadhead flowers from her grandmother. Of course, her grandmother had the first espaliered fruit garden in Newport, Rhode Island, and her great-great-grandfather reportedly had "the best garden in old New York." Never mind that women of high society were supposed to assume debutant roles in the leisure class, she worked diligently for a career in garden design.
She apprenticed herself to Charles Sargent, the Director of the Harvard Botanical and the Arnold Arboretum in Boston to learn as much as possible about horticulture and design. (Connections are always good). She trailed along with Sargent day in and day out on the arboretum grounds. In 1896 there were no schools or classes available to her, she hired private tutors. Farrand enrolled in engineering classes at Columbia University's School of Mining to understand engineering principles. Yes, she was well connected but also self-taught, a hard worker, with a keen eye for design and color. She was always on the job, the first to arrive in the morning, and the last to leave in the evening. She was a devotee of the gardens of Gertrude Jekyll, of Munstead Wood, England, carefully studying Jekyll's philosophy and application of color theory to gardens. She absorbed the planting ideas of William Robinson, the renowned owner of Gravetye Manor in Sussex, England. She adopted his use of hardy perennials, and his penchant for "The Wild Garden".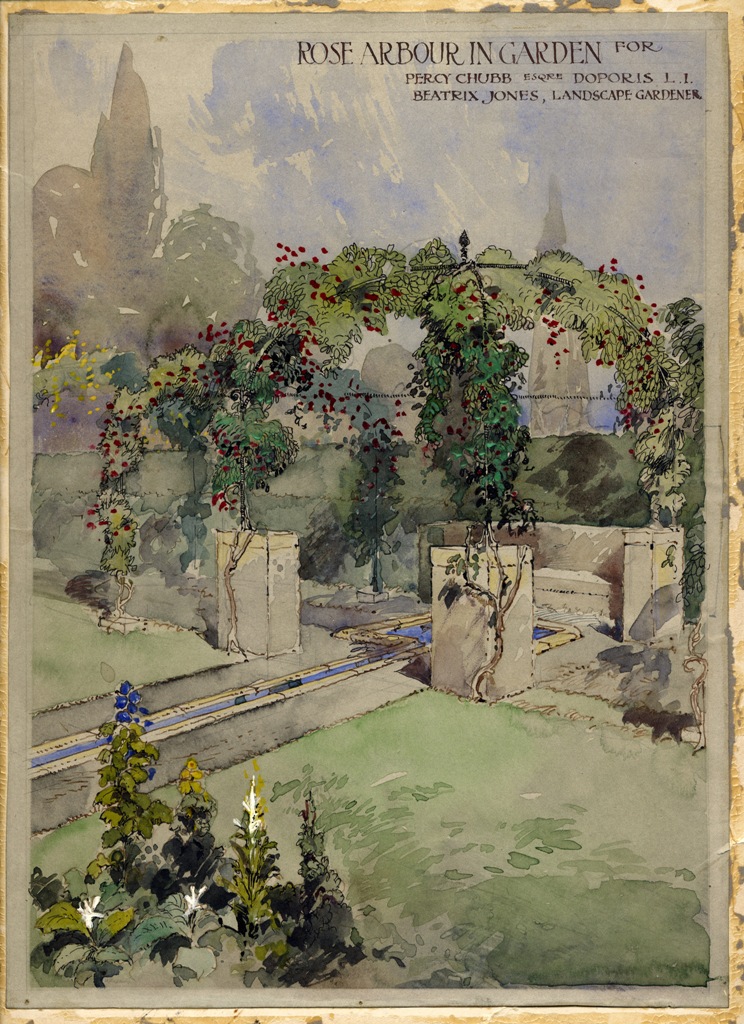 Farrand's marriage to Max Farrand took her to Huntington, California, and Max was the first director of the Huntington Library. She spent ten years refining the grounds of California Institute of Technology, or Caltech, in Pasadena. For Dabney Hall, Farrand created an "enclosed cloistered garden with a line of carefully pruned olive trees in the court and Cherokee roses trained up the walls of the building." A simple, elegant, smart oasis. To me, this sounds heavenly.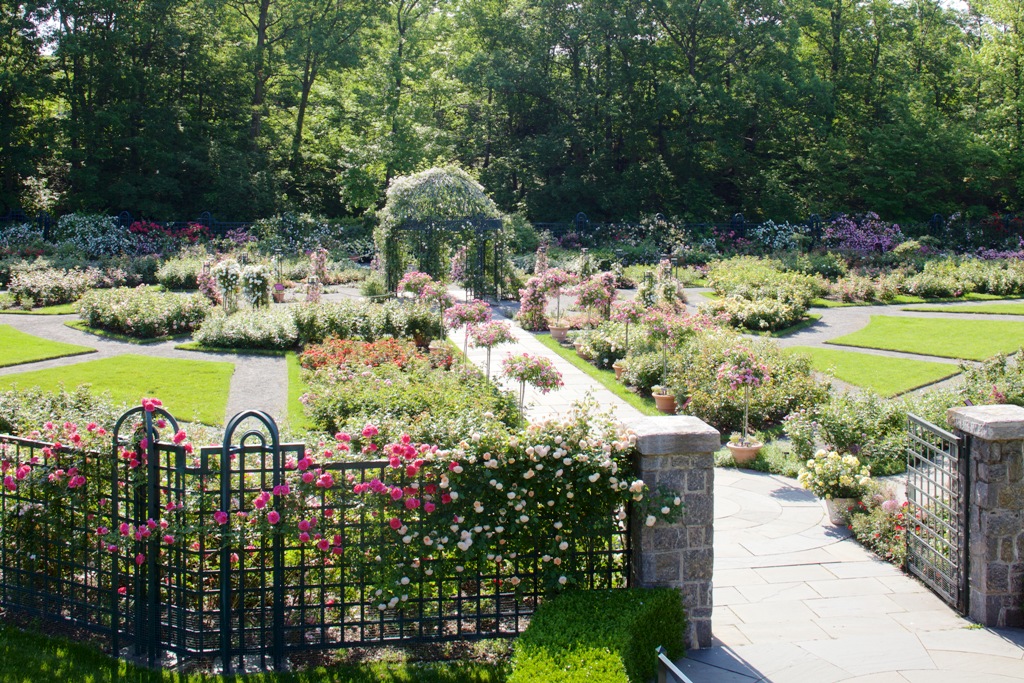 At the same time, she was asked to assist with the design of the new Santa Barbara Botanical Gardens. Farrand often butted heads with the garden's original "naturalist" landscape architect and botanist, Lockwood de Forest. Jr. However, she contributed (free of charge) an elegant master plan to the project. You can visit the California poppy-laden meadow garden she created, with expansive views of the mountains beyond. It showcases native plants presented within their appropriate ecological communities.
She chose to be called simply Beatrix Farrand without any qualifiers. No Mr., or Mrs., or Miss, "as I regard Beatrix Farrand as a sort of trade name." To her closest friends, Trix or Trixie. She noted, after fifty years of working with the elite and wealthy of American society, many of her clients were pompous and less than gracious. She astutely credited part of her success to her ability and skill in navigating the murky waters of client relationships.
In the end, her legacy is writ large, from the East Coast to the West coast, Ivy League college campuses, and finally, her small beloved cottage garden at Garland Farm in Maine.
We celebrate her contribution to some of the most beautiful gardens in America.
There are still a few properties in the United States where you can visit gardens designed by Beatrix Farrand:
Garland Farm, Farrand's last home in Maine. Now the headquarters of the Beatrix Farrand Society
The Abby Aldrich Rockefeller Garden, Seal Harbor, Maine.
The internationally renowned Peggy Rockefeller Rose Garden within the New York Botanical Garden (the Bronx)
Dumbarton Oaks, the jewel in the crown and Farrand's most famous and visible garden, is beautifully maintained by professional horticulture staff/directors
Beatrix Farrand Garden at Bellefield, Hyde Park, New York
Princeton University, Princeton, New Jersey

Santa Barbara Botanic Garden, Santa Barbara, California