Slow Flowers Summit brings the best of seasonal flowers and sustainable design to the Bellevue Botanical Garden
Photography by Missy Palacol
We love floral takeovers! Like a flash dance mob that bursts into spontaneous choreography at an unexpected venue, more than 100 Slow Flowers Summit attendees came together to spontaneously "flower" locations throughout the Bellevue Botanical Garden. Their creativity, inventiveness, and design skills, not to mention collaboration, turned thousands of stems of local and seasonal blooms, branches, vines, and dried flowers and transformed them into works of art.
As at past Slow Flowers Summits, the "takeover" is site-specific, inspired by the location we ask attendees to work in small groups to embellish Bellevue Botanical Garden with donated blooms. In the past, our Summit guests have adorned everything from Filoli's historic mansion to New York's Red Barn at Maple Grove, demonstrating the best of sustainable design principles and mechanics.
We were delighted that James Gagliardi and Joseph Abken, Bellevue Botanical Garden director and society director, respectively, loved the idea of a floral takeover. Their support, as well as the behind-the-scenes assistance of a few key horticulture staff members, made it possible to "flash" decorate eight distinct areas of the garden.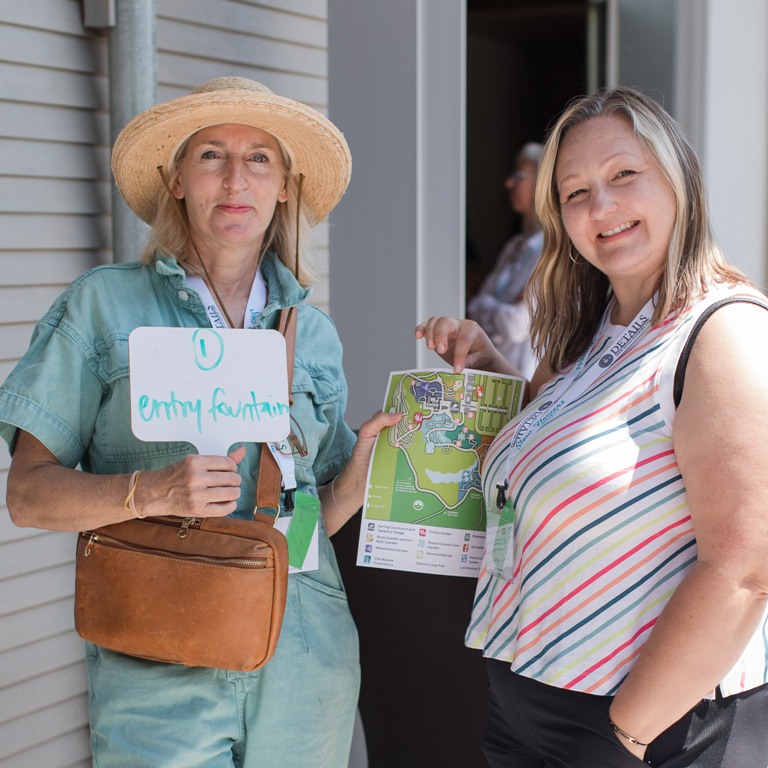 A HUGE Bouquet of Thanks to Slow Flowers members who participated in the floral takeover and to our creative team leaders, Lori Poliski of Flori LLC and Tammy Myers of First & Bloom. These two women coordinated the locations, curated the floral collections, and put together "kits" of supplies, mechanics, and tools, for each team.
Another HUGE bouquet of thanks goes to our sponsors who generously donated their products for the floral takeover teams to use. Thank you to New Age Floral for donating Agrawool and Oshun Pouches; to EcoFresh Bouquet for donating compostable bouquet wraps; and to OLMS Bamboo Floral for donating compostable picks, both for the installations, and for each attendee to take samples home in our gift bags. Many of our attendees commented that they had never before tried some of these innovations, and were delighted to get these items in their hands and learn new techniques from fellow designers.
Thank you to the Members, Partners, Sponsors and Supporters for donating our "art supplies," aka botanical ingredients that came together in the lovely floral installations. They include:
Alpenglow Gardens
Bloomz Flower Farm
Cake Flower Farm
CamFlor Inc.
Charles Little & Co.
Eda Creek Flower Farm
Feathers & Flowers
Green Valley Floral
Grow Girl Seattle
Laughing Goat Flower Farm
Mayesh Wholesale Florist
Salty Acres Flower Farm
Seattle Wholesale Growers Market
Sowing Joy Farm
SUOT Farm & Flowers
The Floral Source
Enjoy these designs. We've shared the final design, details, and some behind-the-scenes of the work in progress:
Arbor at the Entry Fountain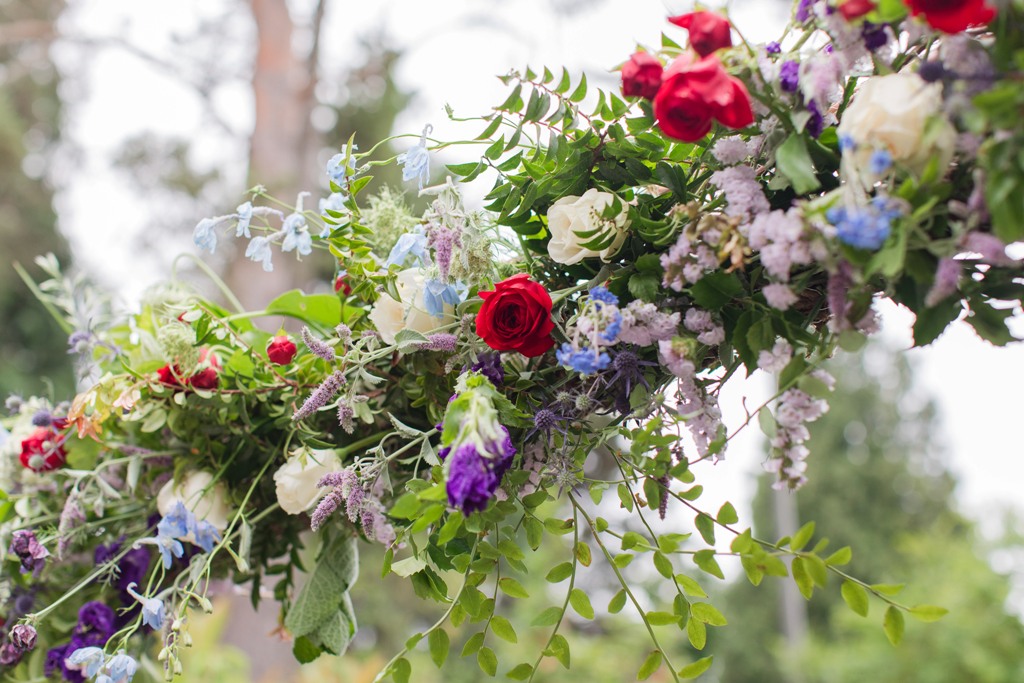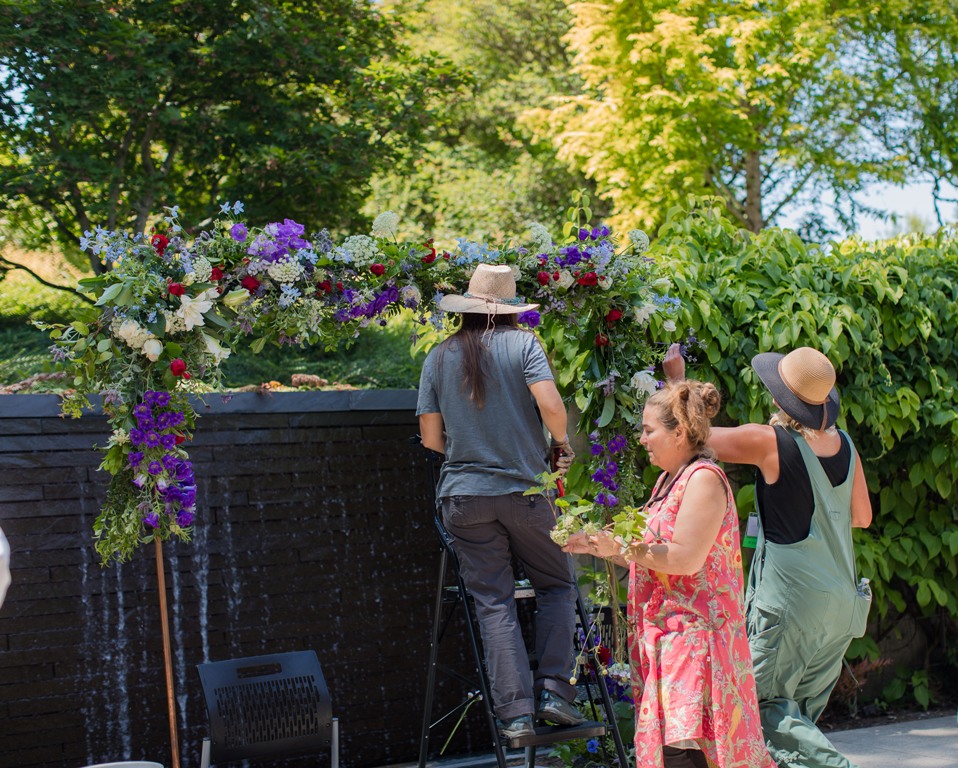 ---
Arbor, Trellis and Bench by Waterwise Garden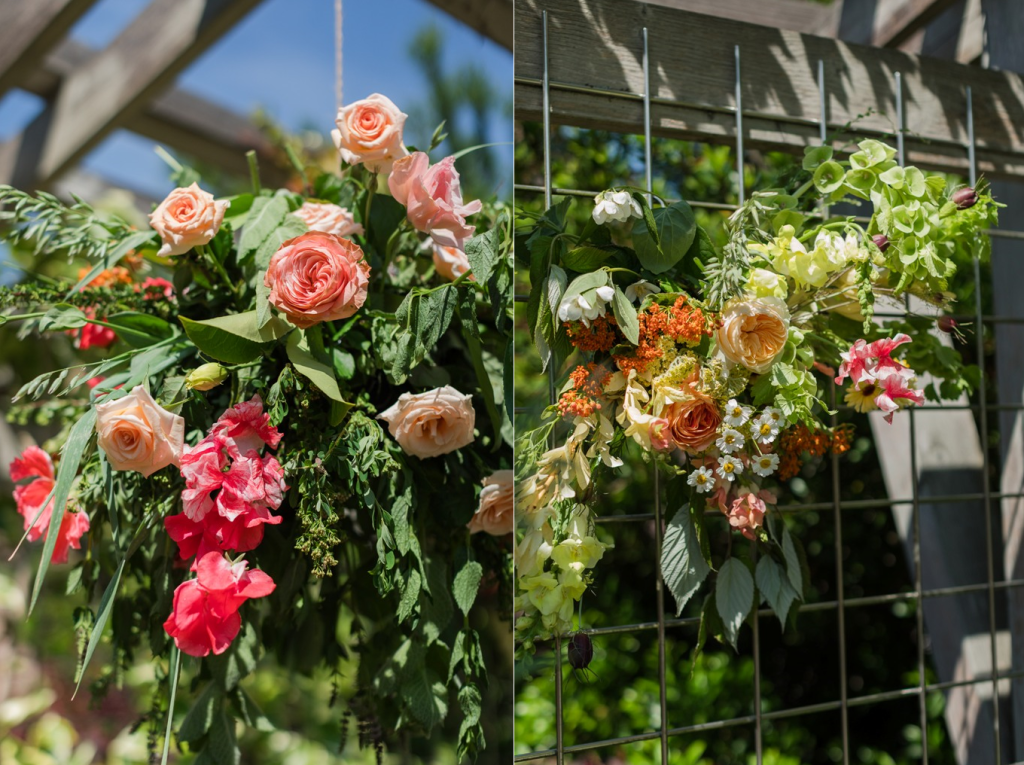 ---
Railing along entry path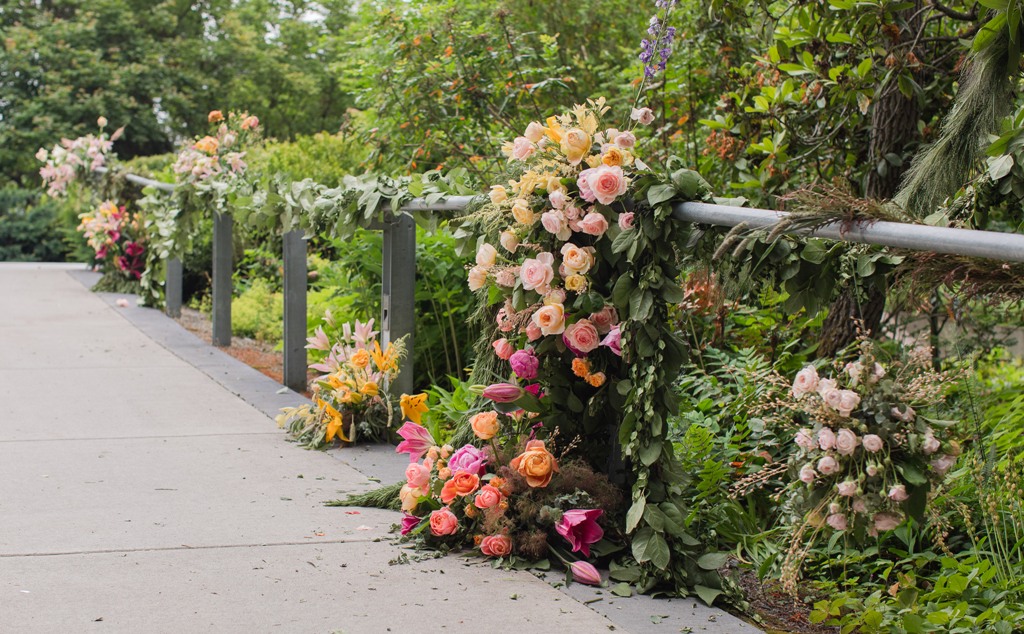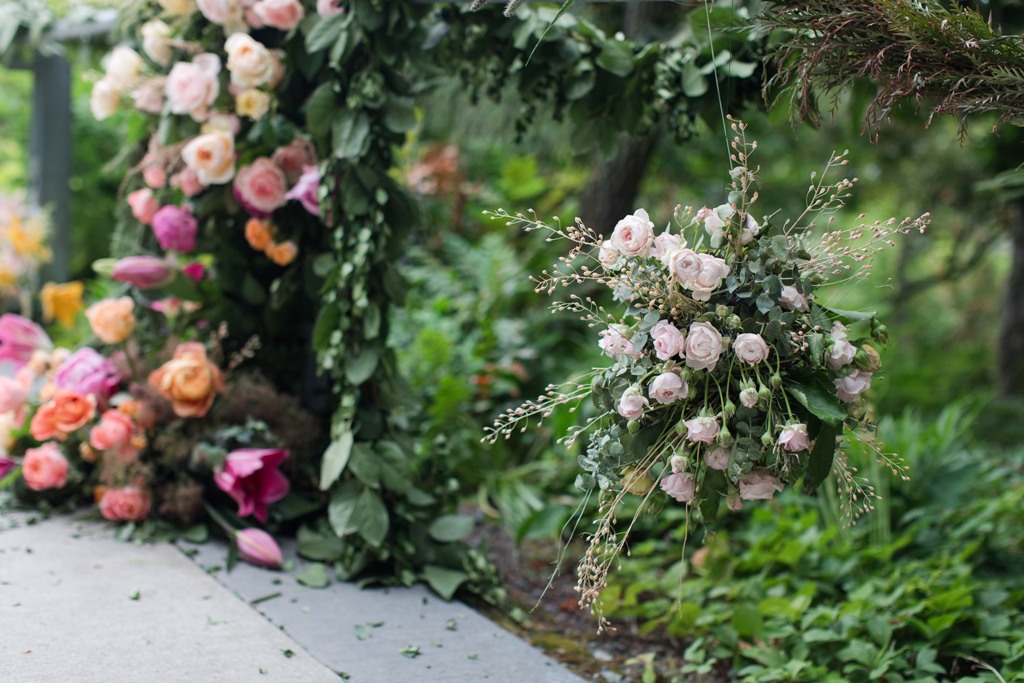 ---
Cedar tree with curved branch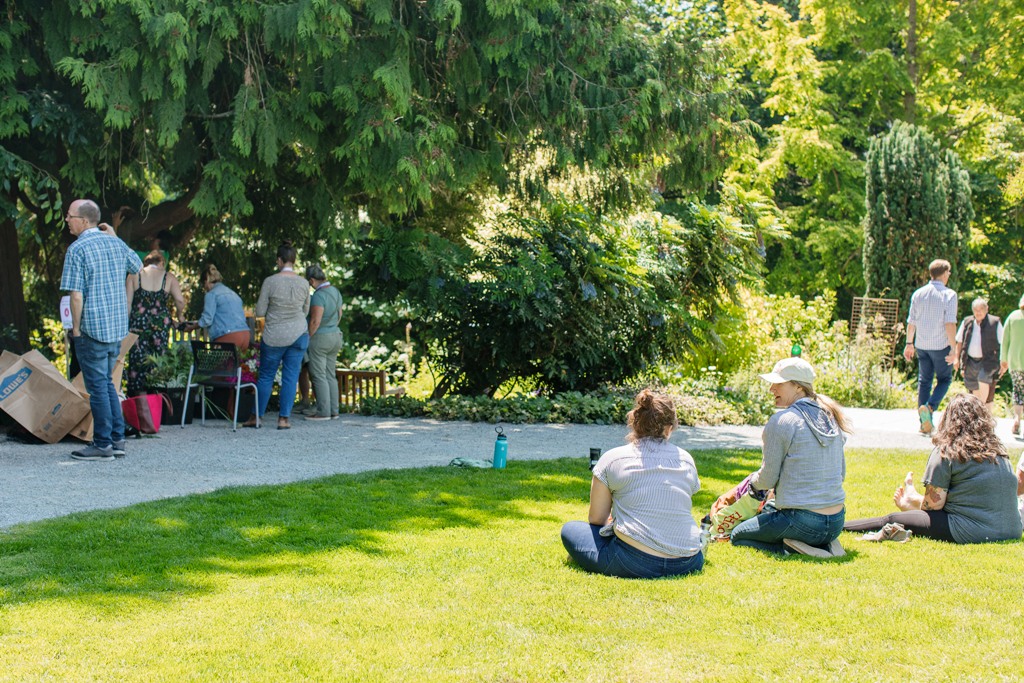 ---
Trash Can a la Lewis Miller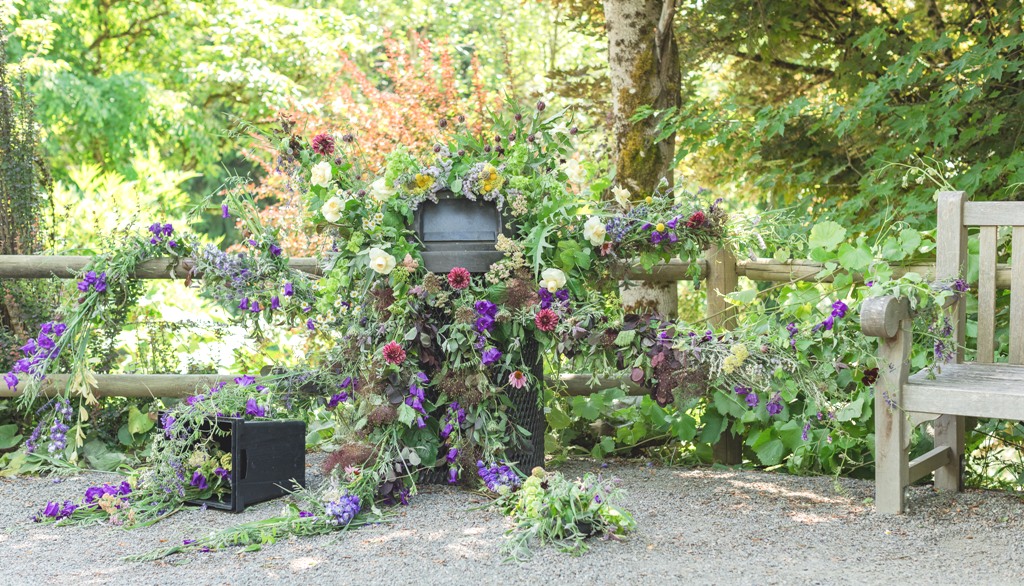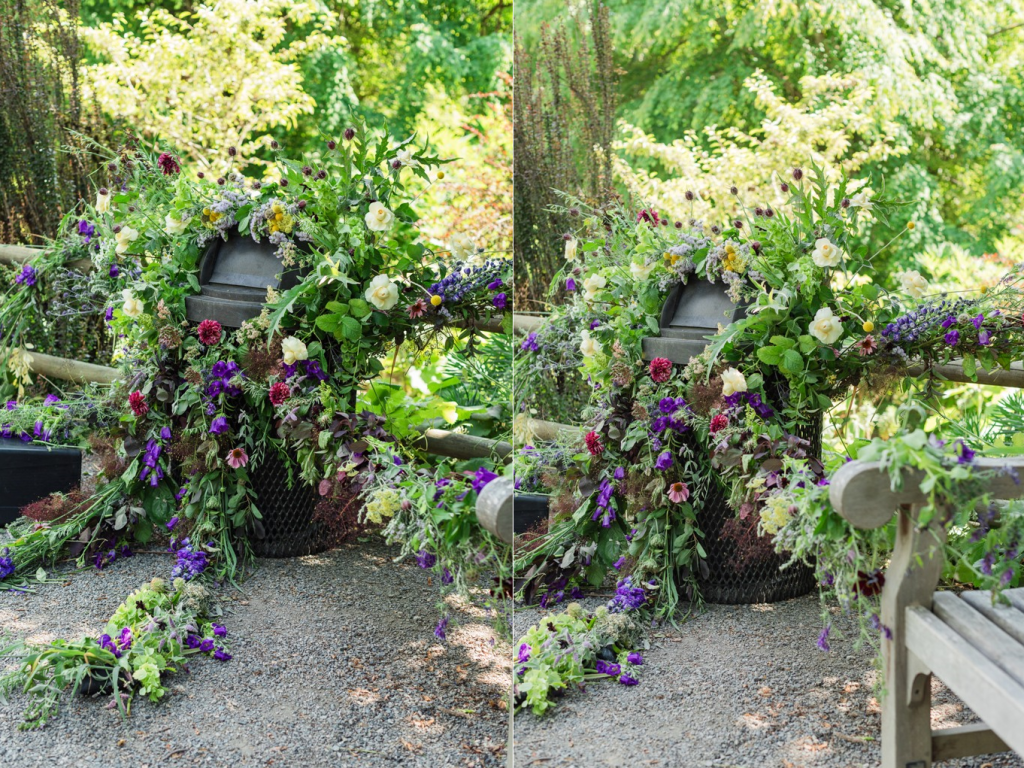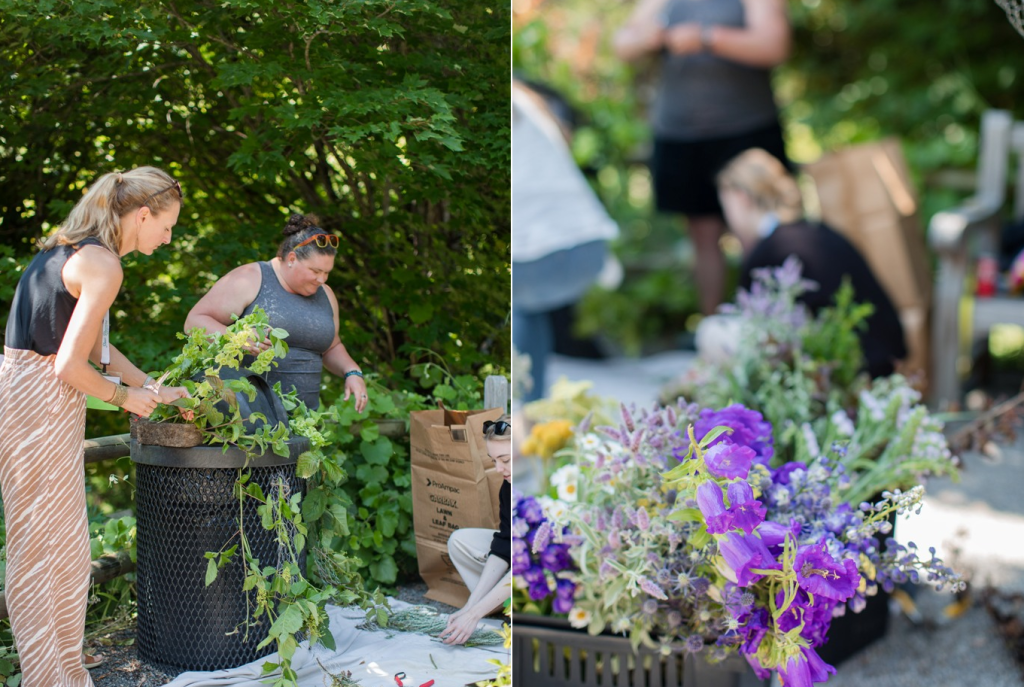 ---
Woodland Tree Stump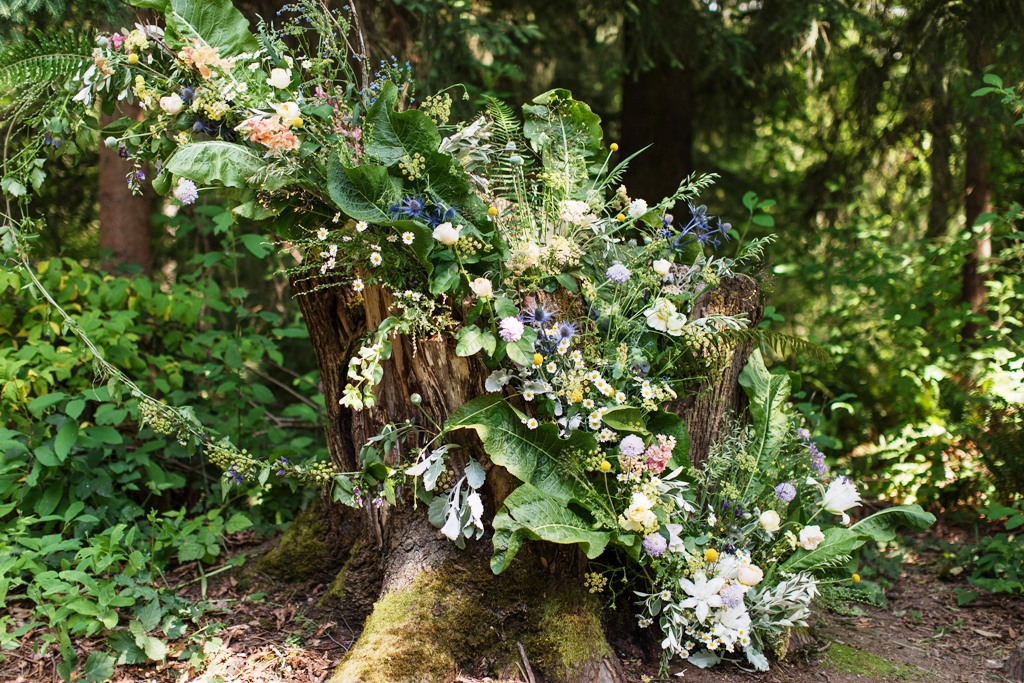 ---
Hobbit Door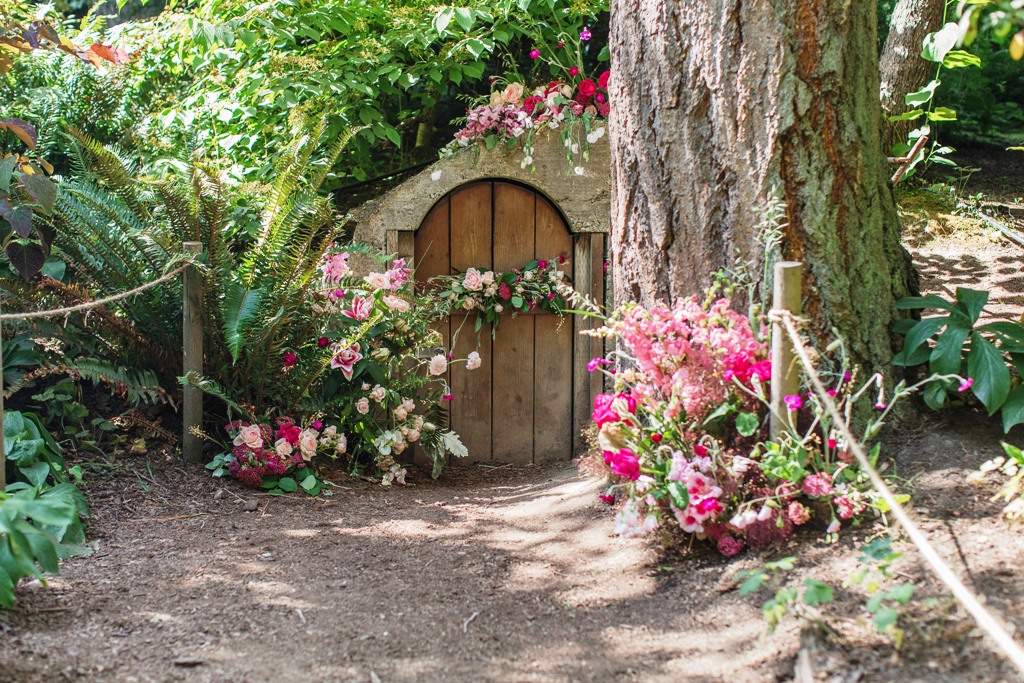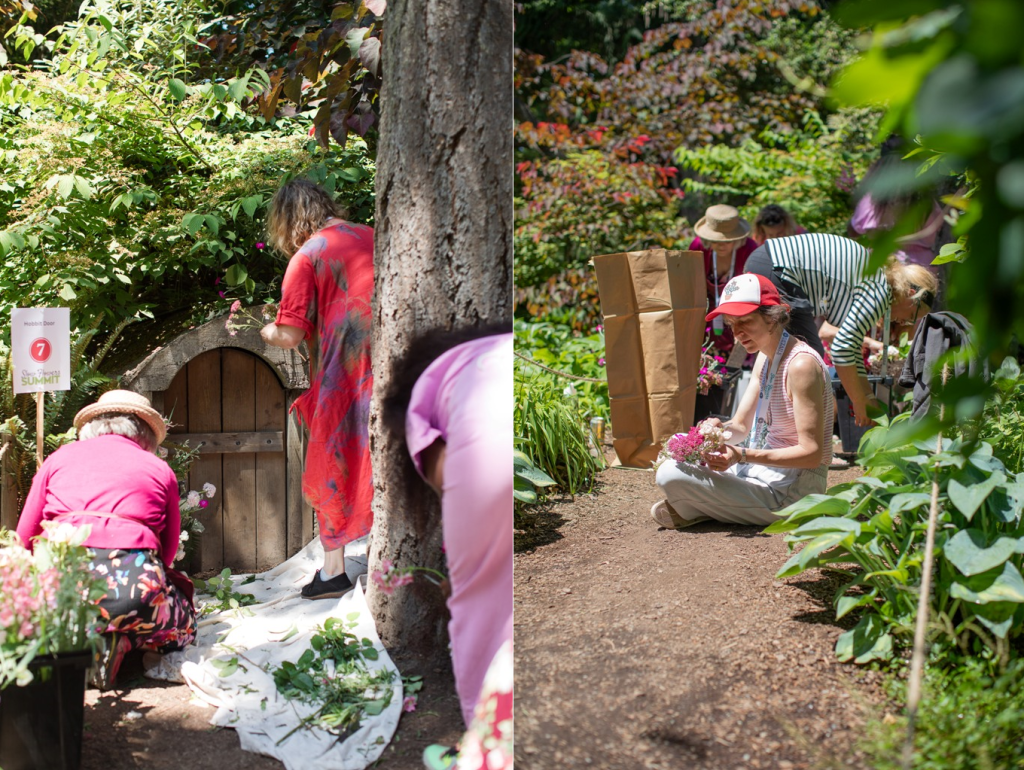 ---
Mimosa Falls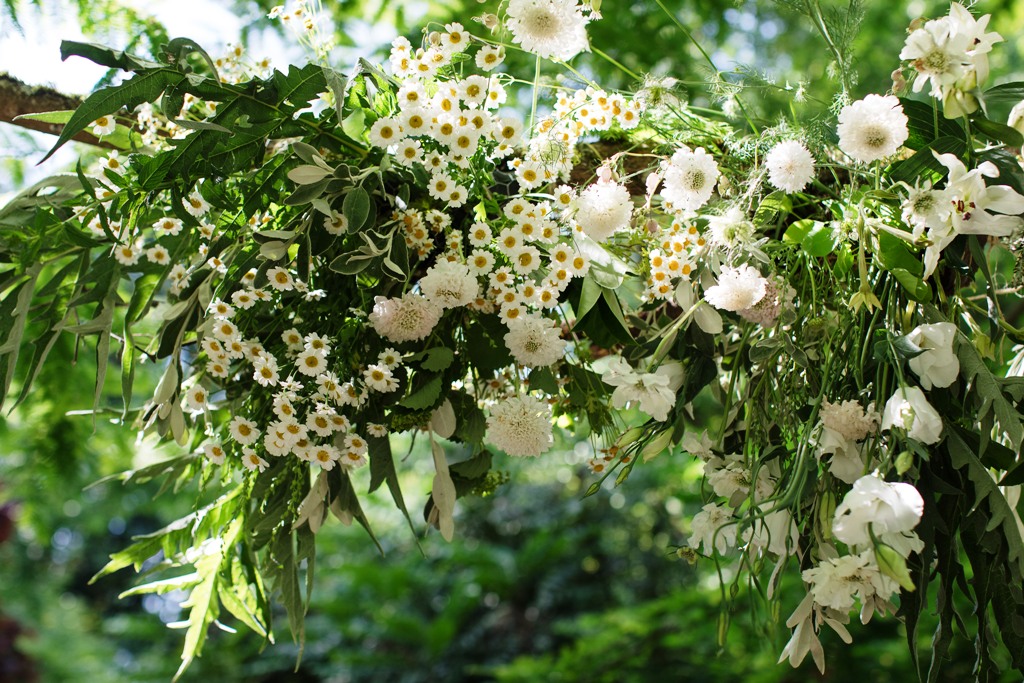 ---
Creative Vase Station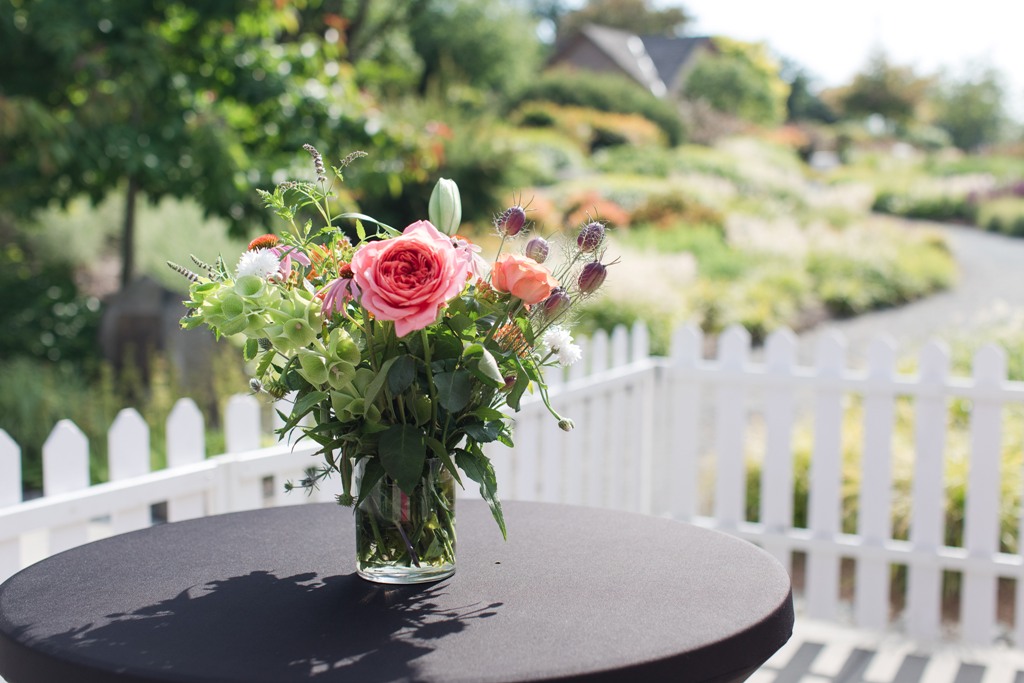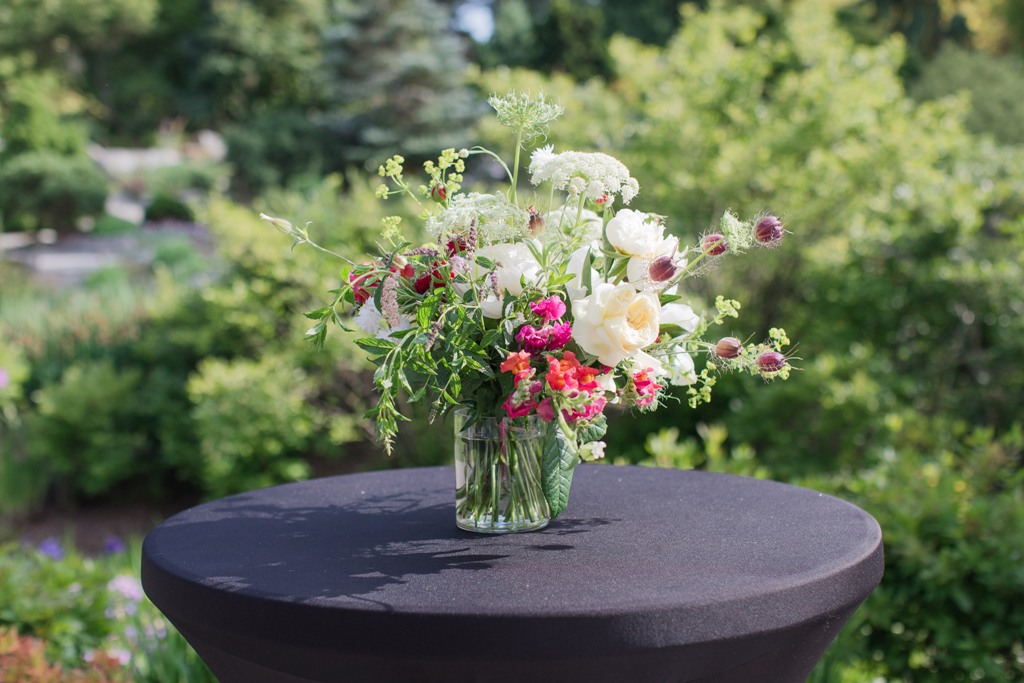 Thank you to all of our participants, and especially to the team leaders whose energy and positive collaboration made this all come together with such joy and creativity!