Week 26, as we revisit the 10-year anniversary of the book Slow Flowers
After the build-up and intensity of the 2023 Slow Flowers Summit, it was pure joy to plan and select the flowers for today's arrangement that "revisits" my design from one decade ago. After learning from the gifted floral artist and teacher Julio Freitas (The Flower Hat) at this year's Summit, I tried to emulate his approach to floral design, drawing from his lessons on line, color, form — and negative space! I really love this piece and think it shows how much my DIY floral skills have improved. (Thank you, Julio!).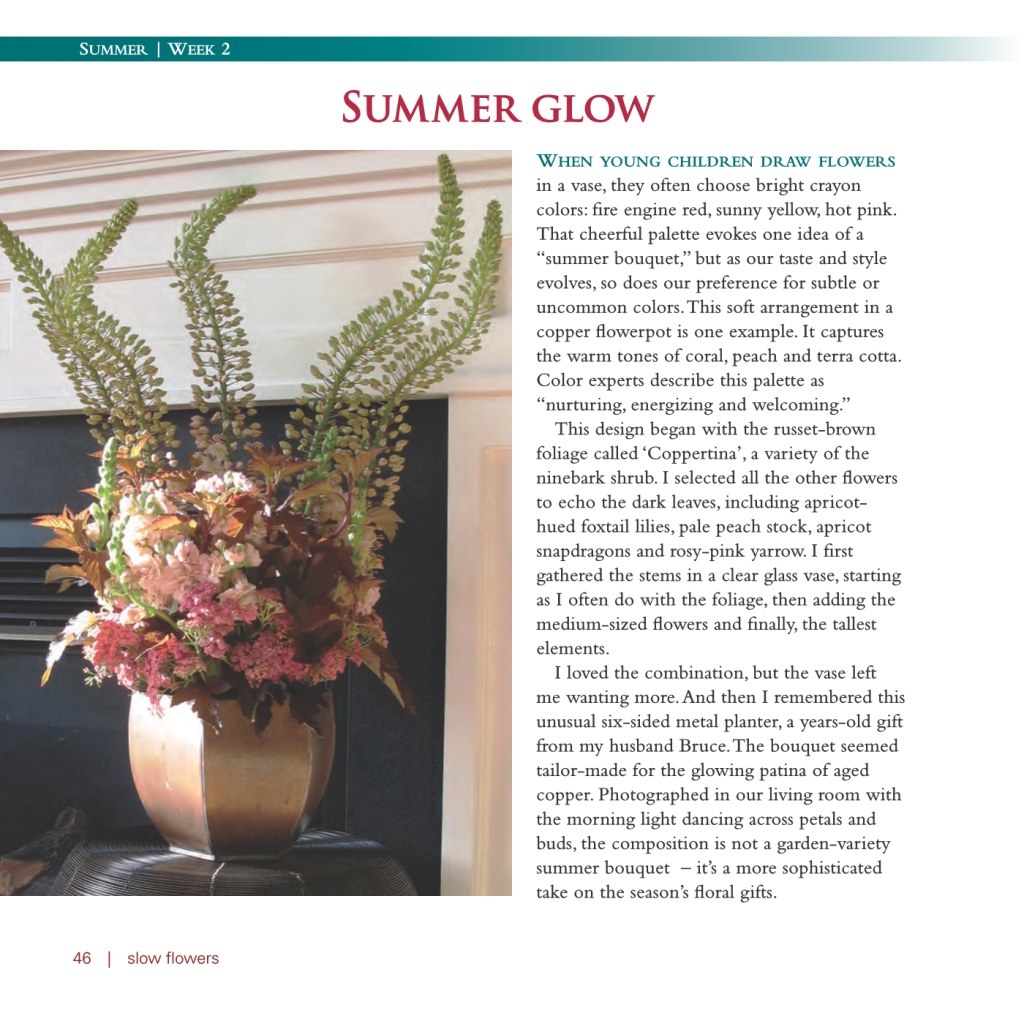 The copper planter I originally used has been gifted to another recipient, so I had a bit of a scramble to find a proper replacement vessel. I kept the metallic sheen, but this time it's more brassy than copper-toned. Such a wide-mouth bowl required mechanics: a vintage metal cage-style frog and chicken wire.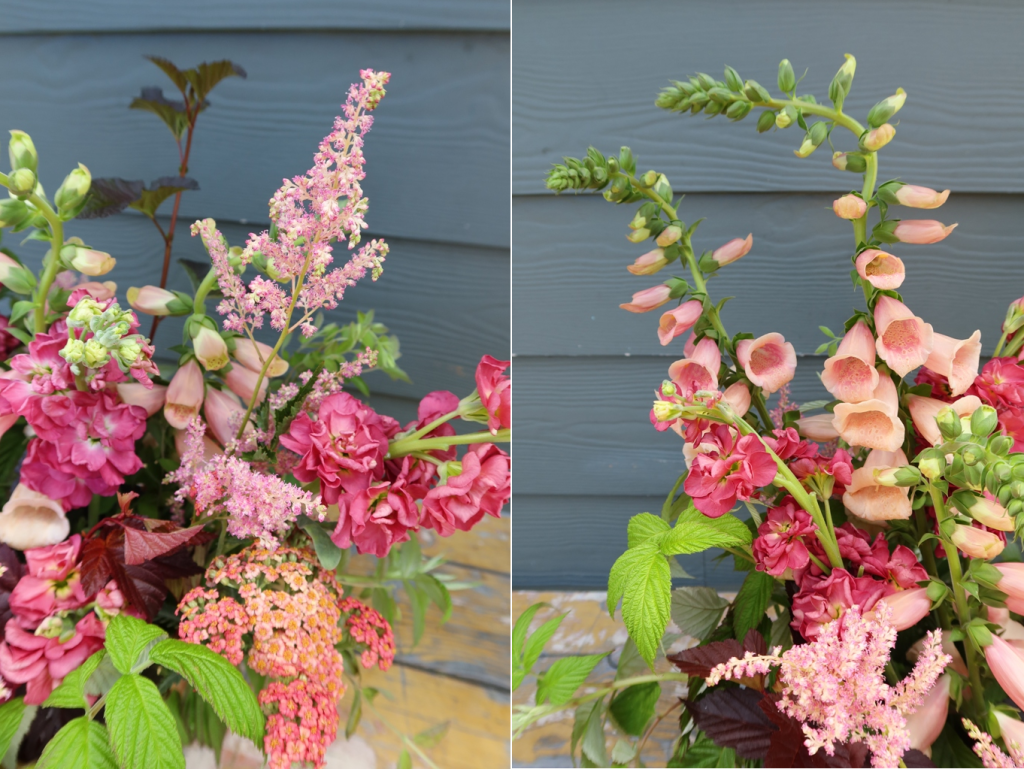 The flowers aren't entirely similar, but my 2013 selections inspired those I procured while shopping yesterday at the Seattle Wholesale Growers Market:
Foliage:
>Ninebark from my garden (Physocarpus opulifolius)
>Raspberry foliage and Snowberry Hancock Foliage, both grown by Caitlin Carnahan at Diamond Day Bouquet (a Slow Flowers member)
Flowers:
>Yarrow (in 2013 I used pink Yarrow from Jello Mold Farm). This time, I used peach Yarrow from Diamond Day Bouquet
>Stock (in 2013 I used pale peach stock from Vivian Larson of Everyday Flowers). This time, I was drawn to a dark rosy-colored stock from Free Range Flowers, who are Slow Flowers Members
>Snapdragon (from Everyday Flowers in 2013), which I replaced with apricot Foxglove from Erin McMullen and Aaron Gatsky of Rain Drop Farms, Slow Flowers members.
>Foxtail lily (from Choice Bulb Co. in 2013), replaced with beautifulpink atilbe from Space Lotus Floral Collective.
This palette is sultry and sophisticated a wonderful expression of time and place. Glowing!